Singita South Africa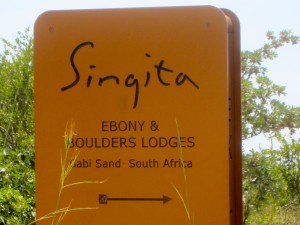 In each room at Singita Ebony Sabi Sands, a painting set is placed. When I enquired as to why these were there, Madeleine's response was a simple "Incase you feel inspired." Inspired does not begin to express what you feel from the moment you enter the world of Singita's properties. It feels as though the word does little justice to the transformation that your soul feels during the course of your stay.
The Safari Architects' Team were very privileged to have spent 2 days between Singita Sabi Sands and Singita Kruger. The first night being at Singita Sabi Sands, where we stayed at Ebony. Followed by Singita Lebombo in Kruger National Park.
The rooms are designed to ensure maximum views at every angle. Each room comes standard with the finer details such as iPod docking stations, Nespresso machines, dreamy linen, carefully chosen décor and of course luxury epitomized. Each property has some thing magical about it. And every detail has been thought about long before you could want for anything.
If we had to write every detail here you would be reading for days, and besides some things have to be kept a surprise for your own visit.
Lunching is always a great experience, with an a la carte menu and views across rivers. All senses are satisfied. The meals are always a delight with some of the best chefs to tempt even the most discerning diners. Dinners are always accompanied with the resident sommelier making it that much more spectacular.
Singita is well known for is expansive wine collection and each property has a specially designed wine cellar in which wine tasting can be held. Vast selections of South African wines and sparkling wines are on offer as well as a small selection of international names. The sommelier will pair each wine with what you will be eating and specifically selects wines based on your tastes.
There is something magical about dining under the African stars around a fire. This usually takes place in the boma, with the Singita choir to sing and dance with voices that fall so easily on the ear. The passion in all the choir members is something that leaves you smiling, but not just on your lips but really smiling. Smiling in your soul.
I always say that being in such close proximity to any wild animal in it's environment has a way of shifting your view of the world and putting everything back into perspective for a while. There were so many moments that we got to share and learn from the knowledgeable guides during our stay. Shelley and Marlon were both incredibly full of life, vibrant and shared a wealth of knowledge with us. From the smallest details (how red billed hornbills nest, to be followed in the next blog) to the biggest (following a stalking leopard for 2 hours and taking us to with in a breath to elephants bathing in the mud) every moment was enthralling and left us hanging on the edges of our seats in anticipation.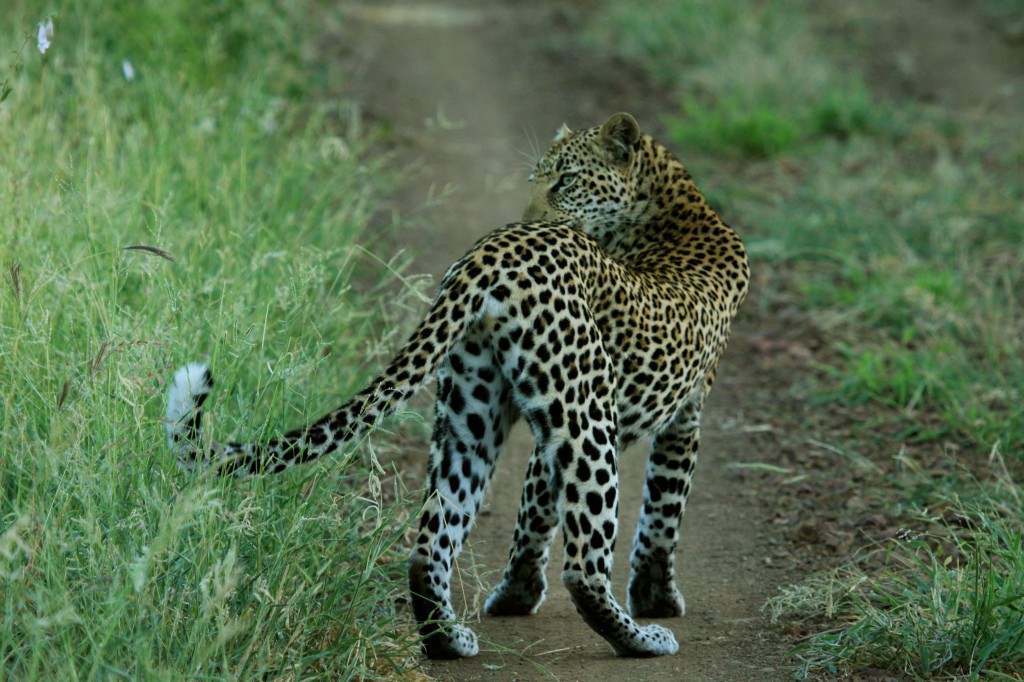 The attention to detail, this was absolutely mind blowing. Not only in terms of the physical property but with regards to the overall experience. Nothing was forgotten and no expense spared.
In the Sabi Sands each game vehicle is equipped with Swarovski binoculars, various tripods, sunscreen, mosquito repellent, anything you could wish for really. This makes lugging all your paraphernalia to and from your room completely unnecessary and that much more wonderful.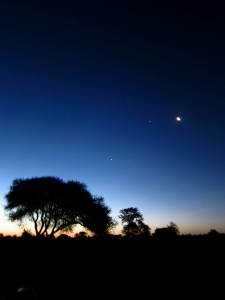 When leaving for your game drive there is a beautiful champagne cooler filled with perfectly chilled waters, still and sparkling, for you to enjoy on your game drive. On our first game drive, I selected sparkling water and Bradley chose still. This was noticed very silently and for the remainder of our stay every staff member always confirmed that I would still prefer sparkling water and Bradley still. Upon arriving at Lebombo and departing for our first game drive there, Marlon our guide, handed us both our preferred choices and then confirmed if these would still be our choices for the evening. You really do not have to think of anything. Leaving the only thing for you to do is relax and soak up every moment of the beauty of your surroundings.
I dare you to find a staff member across any Singita property not joyfully willing to help you and thoroughly loving their job. Personally I felt a little pang of jealousy every time I saw a staff member, knowing that they get to live and work here every day. Everyone is always full of joy, but not the temporary kind or the kind that most people in the service industry put on to clients but real joy. Joy that you know comes from deep down inside a person's soul.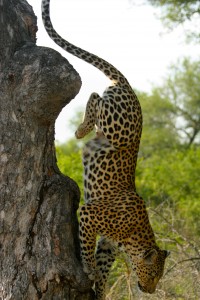 One of my favorite things to do is to sleep out amongst the stars. Each room at both Sweni and Lebombo in Kruger National Park have decks which have day beds well… by day. But upon returning from your evening drive they are magically turned into the most comfortable beds, complete with full bed linen, mosquito net and a round metal tin. In case you feel as though you would like to sleep under the vast canopy of stars. Inside the tin is; a laser (for pointing at the stars), mosquito repellent (incase you would like to sit outside the net for a bit), a torch and a portable phone (should you feel as though you require anything else that the staff have not thought of before you) and you don't feel like walking the 5 meters to the phone next to the indoor bed.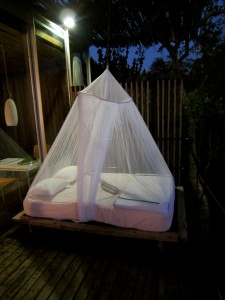 Magic does not begin to describe the experience, nor does inspired. In fact I have been going through the thesaurus now for quite some time trying to find the exact word that could possibly sum up what exactly you feel when you are there. I suppose, at the risk of sounding a little trite and for lack of any other sufficient words… it must be the Singita feeling.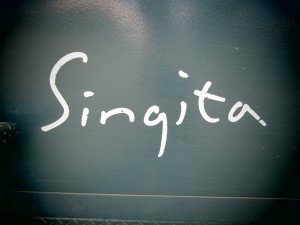 Until next time,
Lauren