Epic Namibian Safari with Wilderness Safaris
"In a few words, how would you describe it?" This was the first question a family member asked me upon my return from a recent Namibian safari with Wilderness Safaris.

Epic, untamed, vast, harsh, beautiful, quiet and awe inspiring!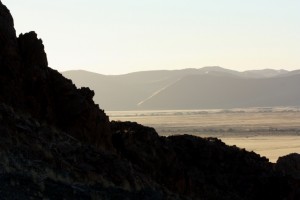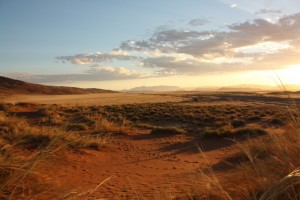 All of the above are words that can be used to describe Namibia. It is an enchanting country that I can now say I have had the immense pleasure of visiting. The safari I was on took me from Windhoek, down to the massive dunes of Sossuvlei, up to the picturesque towns of Walvis Bay and Swakopmund, then to the vast and remote Damaraland, finishing off in Ongava Private Game Reserve and Etosha National Park.

Adjacent to Sossusvlei, Wilderness Safaris have a large private concession called Kulala. It is former cattle land that has now been converted back to a wildlife sanctuary, and is perfectly placed to enjoy the vistas and open spaces that this harsh, but beautiful, land has to offer. Little Kulala lodge is the place to be here. Opulence and luxury in one of the most beautifully, harsh settings. On entering the Sossusvlei area to see the myriad of dune creatures, we were blown away but the amount of activity on such barren sand dunes. From Dune larks and golden moles, to burrowing sand lizards, all these creatures rely on the dunes to survive. The views are incredible and this is a place that has to be seen and experienced to understand. If you are feeling fit, the climb up "Big Daddy" which is the highest sand dune in the area, will provide this. But be warned, this is not for the light hearted as it is a real climb.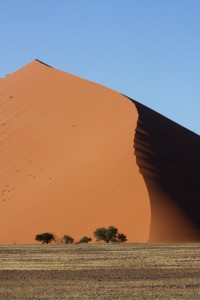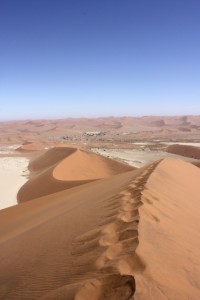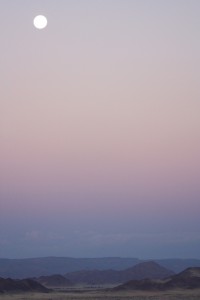 Meandering through valleys and rivers, crossing the Kuiseb Canyon on our way to Swakopmund, we stopped at the Cape Cross seal colony. The cacophony and acrid stench are worth braving to see so many seals scattered everywhere. If you're lucky, black backed jackals and the odd brown hyena can be seen pestering the seals and pups. In Swakopmund, there is a great tourist vibe and the town itself has many places to see, eat and explore. The German influence can be seen, with beer halls and German food available, but with a variety of other seafood and specialised restaurants present.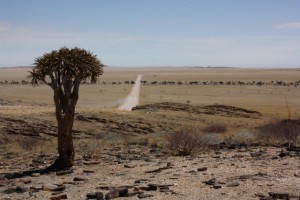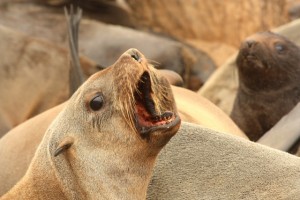 Damaraland truly stole my heart. I am not sure if it was because we were incredibly lucky with wildlife sightings or the fact that the place just exudes a timeless, calm and peaceful aura. The mountains seem as if they were created eons ago, and that they will be here for eons to come. Sandstone formations jut out ruggedly, overlooking open plains that are home to oryx, ostrich, springbok and a variety of other mammals. The area we were staying in was part of the Dora Nwas and Tora conservancy's that Wilderness Safaris operate in. Damaraland Camp is magnificent, and is a great place to be based. These areas are home to big game, notably the desert adapted black rhino and elephant, the occasional lion and cheetah, and elusive leopards. We were so fortunate to have great experiences with black rhino, elephants and lion. The last sightings of lion and rhino had been months before, so when our guide said that those were the best sightings he ever had in the area, we knew we were fortunate (A full story on these sightings will follow this post)!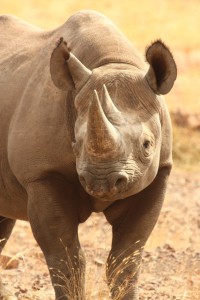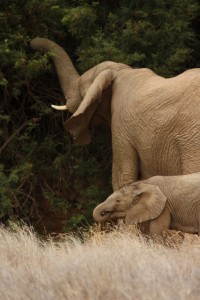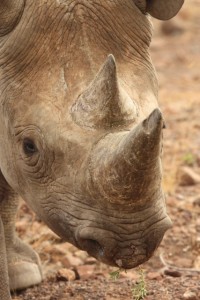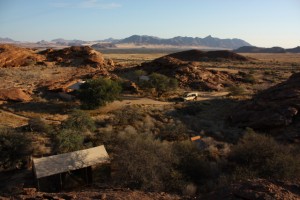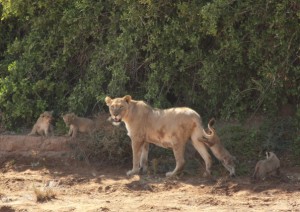 Ongava Private Game Reserve is a gem of a concession located next to Etosha National Park. It is a large private concession with many game species but notably many black and white rhino, cheetah and lion. We were very fortunate to have experiences with all three.  Little Ongava Lodge is definitely one of the most exquisite and intimate lodges I have seen. With only three rooms and privacy guaranteed, it really is a once in a lifetime experience. It is perched on top a mountain in amongst the trees, but allows for vast and breath-taking views of the reserve. Morning drives are generally done in Etosha, with afternoon drives taking place on the property itself.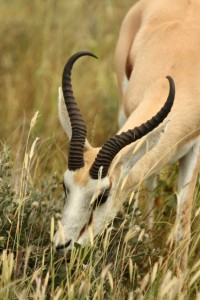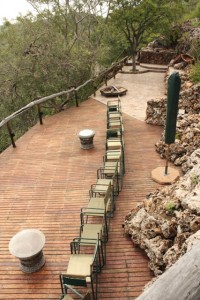 Unfortunately my time ran out in this magnificent and wild land. It left me with memories that I will never forget, and the silence and peacefulness of the conservation areas will always guarantee that I will return.

There are other places to yet explore, and on my return will visit the Skeleton Coast and Serra Cafema in the Kunene regions.

Why not join me next time?

Chris
Text and photography courtesy of Chris Renshaw