East Africa: The Whole Picture
East Africa is often associated with a well known motion picture: "Out of Africa". This film displays rolling vistas of grasslands and mountains, dotted with a myriad of mammal species, endless plains and a sense of complete wilderness. In real life, this is truly not far from the truth! There are still vast stretches of land that are protected within National Parks such as the Masai Mara and The Serengeti. Besides these areas, there are countless more habitats and reserves to visit such as the Great African Rift Valley and the mountains associated with it. The latter area also contains a huge array of wildlife most definitely worth exploring. On the other hand, the exquisite coastlines and incredibly beautiful island paradises boasting white sand, teeming reefs and eco luxury lodges are another avenue one needs to experience. All of these facets combined make for one epic East African safari experience!
Rwanda, a place which stirs all kinds of emotions. A past genocide crippled the country, it's people and the environment around it. To comprehend such a reality is challenging, therefore a visit to the genocide museum can help one learn how far this small but courageous country has come since it's past atrocities. This was an opportunity which we as a team didn't want to miss and were, without doubt, truly inspired by the story! The fact that Rwanda was was able to pick itself up, open up successful tourism and trade and thrive once again, is a shining beacon to the rest of the world. We came to Rwanda not just for the cultural element, but to see the magnificent yet sadly endangered mountain gorillas made famous by Diane Fossey many years ago. The Volcanoes National Park, part of the Virunga mountain range, was our destination of choice. This is where the Congo, Rwanda and Uganda meet and is home to the majority of the last remaining mountain gorillas alive. The goal was to be up close and personal with these great apes…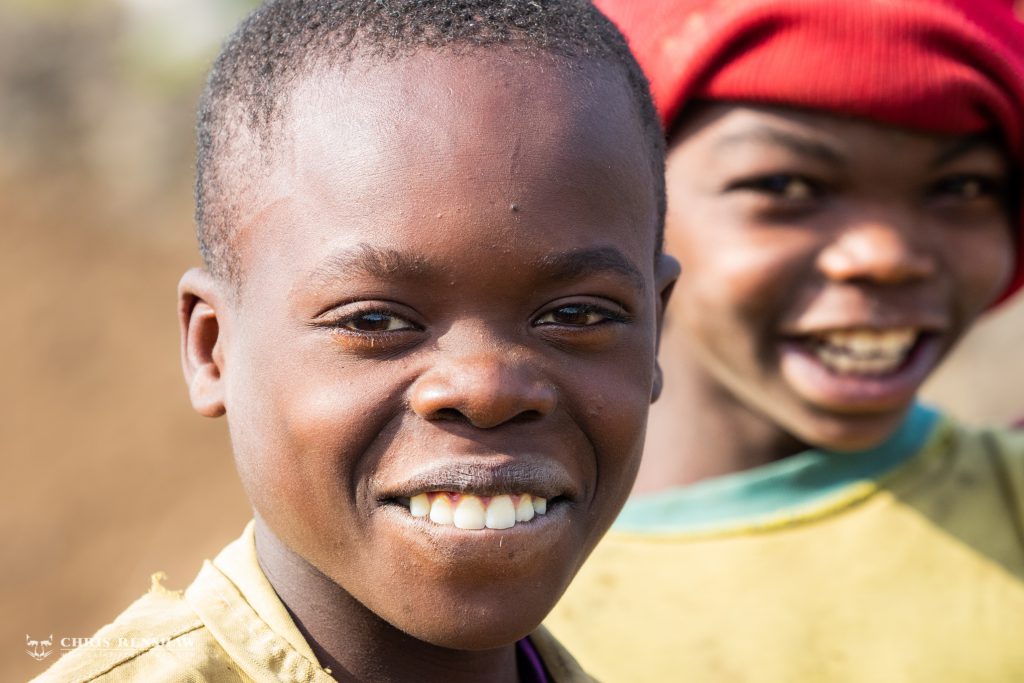 We spent the next two days trekking to various areas of the park and visiting different territorial groups. The highlights were definitely some youngsters playing, newborn babies with their mothers and two huge silverbacks displaying and having a heated debate on who was boss. A magical experience in one of the last places on earth to see mountain gorillas!
After having been extremely lucky in and humbled by Rwanda, the team jumped on our private pilates PC12 headed to our next destination – Tanzania and the Lamai Triangle in the Serengeti National Park. Singita Mara River Tented Camp was to be our home here and is located on the northern banks of the world-renowned Mara River in the Lamai Triangle. Lamai covers 98,000 acres of the northern-most tip of the Serengeti National Park in Tanzania. At this time, the spectacle of the great migration and river crossings were taking place! Sitting on the banks of the Mara River, thrilled to have found a viewing point to watch this famous wildlife event, we now had some perspective of the mammoth task that lay ahead of the herd of a million-strong animals that were on the other side. A mad rush through crocodile-infested waters for much needed grazing in the North was the instinctive driver within the animals. Our timing was perfect and we managed to see a crossing of at least 10 000 animals! A truly unique experience, one which documentaries and even photographs struggle to do justice. The shear mass of animals and the lengths to which they go to to cross, often jumping down impossible drop-offs and swimming directly towards waiting crocodiles… is a breathtaking and intense scene to take in.
The team now headed further South to an area known as the Grumeti concession, a huge private area operated by Singita. Singita Serengeti House was our villa for the next three days and was certainly a breathtaking little piece of paradise in an incredible location.  We had been very lucky in seeing the river crossing at Lamai and now, as a result of the wildebeest passing through, the grass of the Grumeti had been flattened making it ideal for game viewing. The latter was also amplified by the fact that the southern Serengeti hosts famous short grass plains and, with both these factors in play, we were not disappointed. We were able to clearly see a multitude of species including cheetah, leopard and lion with a highlight being a cheetah chase and hunt of a Thompson's gazelle. There was plenty of game to see, including buffalo herds, eland, giraffe, hartebeest, zebra and so much more. Overall, a truly luxurious location with phenomenal game viewing!
In between our activities, we managed to fit in a awe-inspiring hot air balloon ride. Weather permitting, this is a truly exciting venture not to be missed! Drifting quietly over the expanse of land, we were able to get a true perspective of size and understanding of the staggering amount of animals that roam here. Back at camp we rounded things off with relaxing massages, electric tennis matches, an insightful cooking class and some much needed down time to cap off a truly wonderful last few days.
We finished this East African safari with a last stop at AndBeyond's Vamizi island. This luxurious eco-resort off the coast of North Eastern Mozambique is situated within a wild and intact ecosystem, one which is truly unique in it's own sense. With some of the most beautiful diving and snorkelling in the world, exhilirating deep-sea fishing and overall unparalleled tranquility along with astonishing views,Vamizi Island was a truly fantastic place to end our safari!
East Africa, we had explored its mountains, its plains, its coasts and the magnificent wildlife which inhabits these places. Rwanda, Tanzania and Mozambique showed off all of their splendours and we are eternally grateful for this experience. To an amazing safari team, thank you! As always, we cannot wait to see you all again to create more memories together.
Asante Sana, thank you..
Regards,
Chris