Londolozi and Savanna
The Safari Architects team had a recent safari in the Sabi Sands Private Game reserve, where we spent time exploring Londolozi and Savanna. Below is a brief outline of our stay:
It's quite difficult to explain a feeling or an emotion. I think as humans this is inherently difficult, but with animals, its body language, smells, sounds and actions that say it all. If you were to see my reactions and read my "animal" signs from when I arrived at Londolozi and Savanna, you would get a caricature of excitement, anticipation and general wellbeing. As soon as you arrive you are treated like an old friend, as if you have been here before, but never really left and are always welcome. You feel comfortable and automatically relax, and you feel that this is your place and where you want to stay. This is the feeling you get by just being in the lodge, and we hadn't even gone on a game drive yet!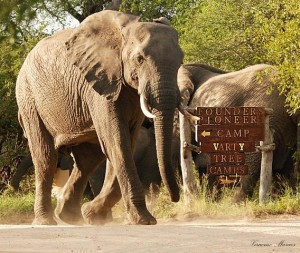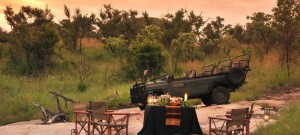 In terms of the wildlife experience, it was out of this world. The first two drives we did were at Londolozi, where game viewing is world famous. Not 20 minutes into the drive, we saw some alarmed Impala and went to investigate. Sleeping like a hibernating bear, was the massively impressive Marthly male leopard. Without a care in the world, we sat in his presence for an hour, just appreciating the fact that we were within 10m of one of the world's apex predators. I enjoyed the sighting so much; I actually didn't take any photos. From here, not even a kilometre away, was one of the Majingalane male lions having a private affair with a Sparta lioness. They were pretty involved with replicating the species, so growls, grunts and the occasional lovers spat were great to see and hear. A real treat, especially when they decide to pose in golden afternoon light. Their private affair however was not so private anymore when a small herd of elephants decided to show the 'king' who was actually boss, and chased them of into some thick bush.
The next crisp, chilly morning we headed off to the southern sections of the reserve. We had great sightings of rhino, elephants and zebra. However, the highlight most definitely was a male cheetah. Now, I have been in the bush and a guide for a while, but how Jerry (our enigmatic tracker) saw this cheetah sitting in the shade 300 metres away from us still flabbergasts me. I could just about pick it out with binoculars, but what a phenomenal spot! A real treat as they have not seen cheetah here for around 6 months.
Savanna really has a special place in my heart, as the people in the camp are really top class and will always go out their way to look after you. Their "family", will take you in and you will always feel like a friend and a welcome visitor. Game viewing in this sector is arguably the best in the whole Sabi Sands and never disappoints. With this in mind, we eagerly got onto our land Rover for our first drive. As we left the lodge, a pachyderm road block greeted us. A breeding herd of elephants is always special, and elephant calf's make for an entertaining spectacle. From here, we were fortunate to see the Tasselberry Dam female leopard with an impala carcass. She had hid it on the top of grassy termite mound, and we watched as she would feed from different angles trying to get the most succulent pieces from the dry 2 day old carcass. It now seemed like a good idea to have an afternoon Sundowner, but this was tossed aside when the news that the four Selati male lions were found up near the Sand River. Greg (our guide) timed it perfectly, and we reached them as they were getting ready to patrol their now large territory. A few comical scenarios followed when they tried to cross the icy water of the sand river. Being incredibly territorial, their reflections from the spotlight spooked one or two of them, and sheepish growls followed.
The next morning we decided to follow up on the Shemungwe pride. There was a large herd of buffalo around that had quite a few young calves, and being lions this would be rather appetising. After a long search, we were lucky enough to find them. The lions had full bellies, and the Buffalo herd was short two members. Harsh reality, but nature is fickle and life and death is part of every waking minute. The buffalo herd had then moved north to a small pan, and laagered up around it. This actually proved a problem for the lions, as feeding on a carcass is thirsty work. They sat patiently, and tried to work out how to get round this army of horns. The next hour was spent watching the pride sneaking closer and closer to try and get some water, while the buffalo anxiously prepared for battle. Eventually the lions got to drink, but a young lioness decided she wanted to play. Not the wisest move when you have a barrage of angry buffalo bulls intent of revenge. I think she learnt a valuable lesson, and quickly retreated!
All in all another phenomenal trip to amazing lodges and places. Great wildlife, great lodges and even better people.
Copy courstey of Chris Renshaw, Photography courtesy of Brad Thomet, Chris Renshaw, Londolozi and Savanna