Packing Essentials for a Luxury Safari
We have had so many of our guests request packing lists, or wonder why it isn't necessary for them to buy entire new wardrobe for their vacation. So, Lauren, our luxury Guru, has put together a little guide to help you.
Clothing
Travelling in both summer and winter, temperatures can fluctuate from 10 °C in the evenings and early mornings, to 40°C during the mid-day and afternoons. So a variety of t-shirts, shorts, sweaters and longer pants is very often recommended. Winters can get a little chillier, and we often recommend bringing a jacket, and if you are very sensitive to the cold then possibly a scarf. Layers, in both warmer and cooler clothes, are often the best option.
Please keep in mind, neutral colors are highly recommended so as to blend into the natural environment as much as possible.
Both closed and open shoes are a real must. Closed shoes are great for game drives and bush walks. If you are keen on bush walks, then please ensure you pack good walking shoes, if not then sneakers will do just fine. Open shoes, like sandals or slipslops are great for strolling around the lodge and lounging at the pool during the warm days.
Sun Protection
Hats (preferably wide brimmed for maximum protection), sunglasses, sunscreen and if possible clothing with built in sunscreen and insect repellent are ideal. These items we cannot stress enough. They should be the first items you pack into your suitcase. But worry not, because should you forget them at home, most lodges do sell them in their small on-site boutiques.
Insect Repellent
Most lodges have a steady supply of insect repellent on hand, but to be on the safe side we recommend taking your brand of choice. If you are going into a malaria area, prophylactics are an essential item that you need from your doctor. There are several varieties available and the best option for you will be prescribed by your physician.
Camera's and Technology
You are about to embark on a journey of a lifetime, bring your camera's and video equipment. If you are an avid photographer, a few lenses and your SLR are a great idea. But a hand held digital camera will be just fine for those that would just like to capture the moment. Remember to take an extra memory card and your battery charger. If you are looking for a small hand held video camera, we highly recommend the Go Pro Hero II. They are versatile and take incredible footage as well as great still shots.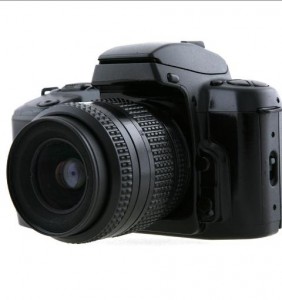 Binoculars are a fantastic item in your bag, although most lodges both sell and loan them to their guests. If you don't have them I wouldn't recommend buying a pair if you aren't going to use them a lot. But if you are in the market for binoculars, we strongly recommend the Swarovski range, they are crystal clear and very light weight, but are a little on the pricey side.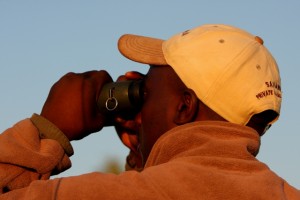 And anything else of a personal nature such as toiletries, reading books, personal medication and the like.
I do hope this helps with the packing process, but should you have any further questions please do not hesitate to contact us.
Yours in style and comfort, Lauren