A Christmas Surprise: A Leopard Basks in the Tree
We journeyed to Tengile Camp, an exclusive retreat for luxury seekers and adventure enthusiasts in the African wilderness. The camp is based on the banks of the stunning Sand River, a ribbon of gold and silver that winds its way through the African bushveld and is dotted with Ebony trees, home to a plethora of wildlife from antelopes, leopards, to hippos. The Sand River, a true gem in the wilderness, inspires with its beauty and wonder.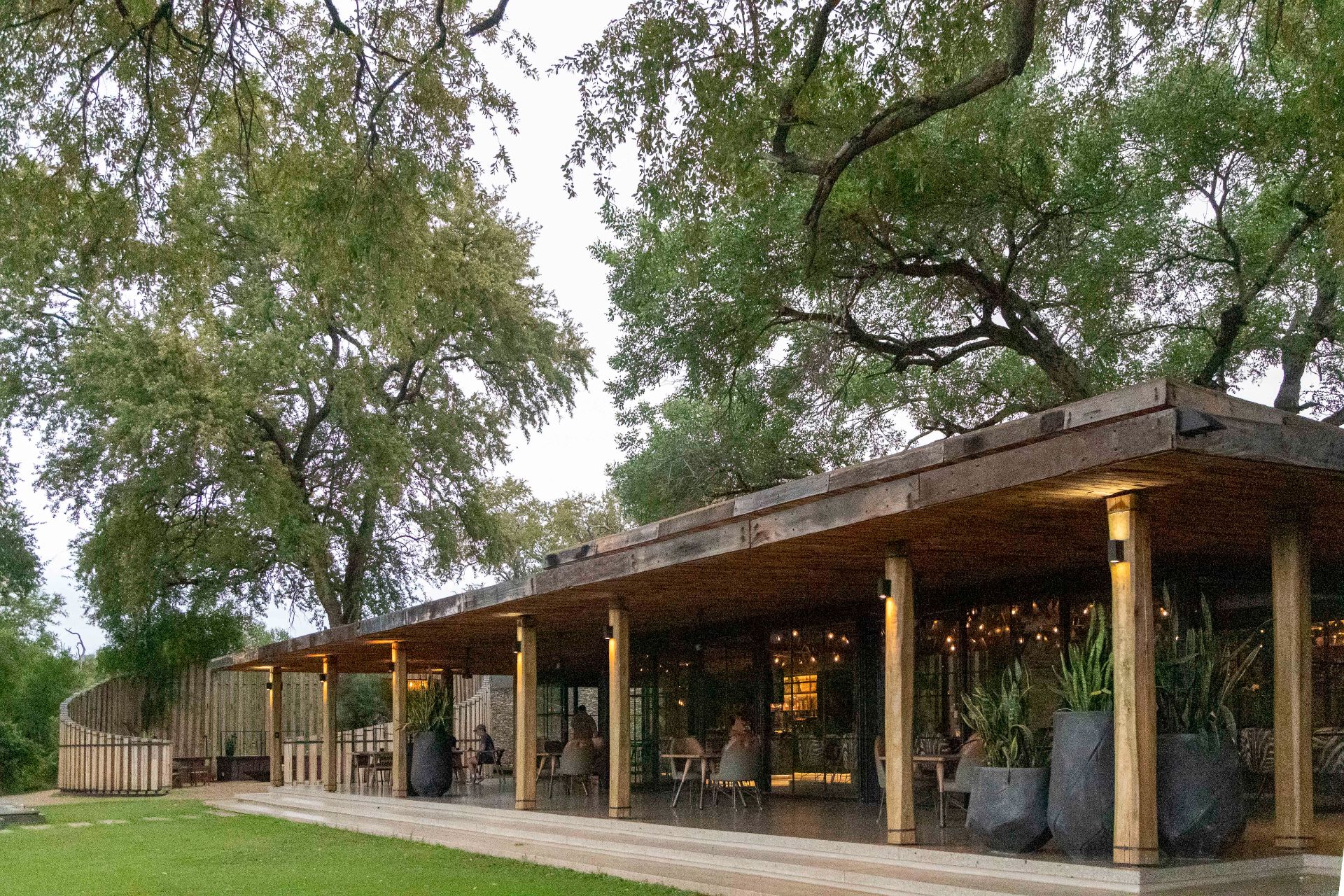 Stepping into my suite at Tengile was like being transported to another world. The nine secluded suites, perched above the cool riverside forest, give a feeling of floating above the river. With stone and wood accents, and unique furnishings crafted by local artists, the suites are a work of art.
The tall, wide windows draw you in, offering a seamless connection with the river and veld beyond. Inside, we found a luxurious living area and a stunning en suite bathroom with indoor and outdoor showers. But the standout feature was the expansive wooden deck with a private plunge pool. Spending summer days at Tengile was a dream! We witnessed endless wild moments, from watching huge herds of elephant from the comfort of our pools to being on game drives. The size and strength of these magnificent creatures was humbling, yet their movements were graceful and mesmerising. We were lucky enough to observe this incredible scene for hours over our two days at the camp as the elephants continued to play and rest in the river. Moments of pure magic!
On Christmas Eve, we were ecstatic to find a bespoke Christmas dinner laid out for us in a charming dining area at Tengile. The ambiance was unforgettable, with elegant candles, festive decorations and a mouth-watering menu of holiday favourites. The bartenders had even prepared our personal favourite cocktails and wines, making the night all the more special. Every touch was personalised, from the warm smile of the staff to the little Christmas gift on my pillow, making it feel like a luxurious and cozy home away from home.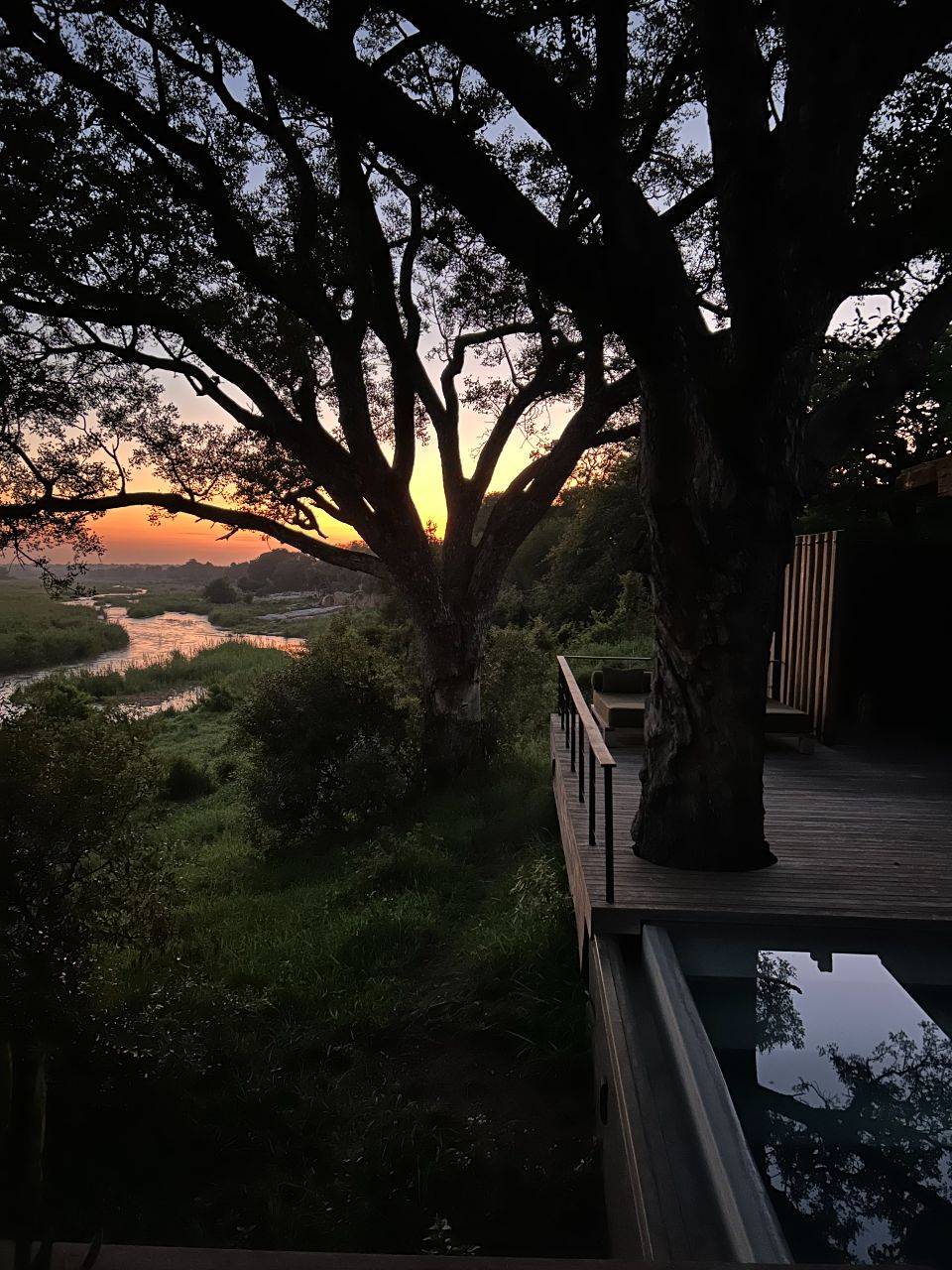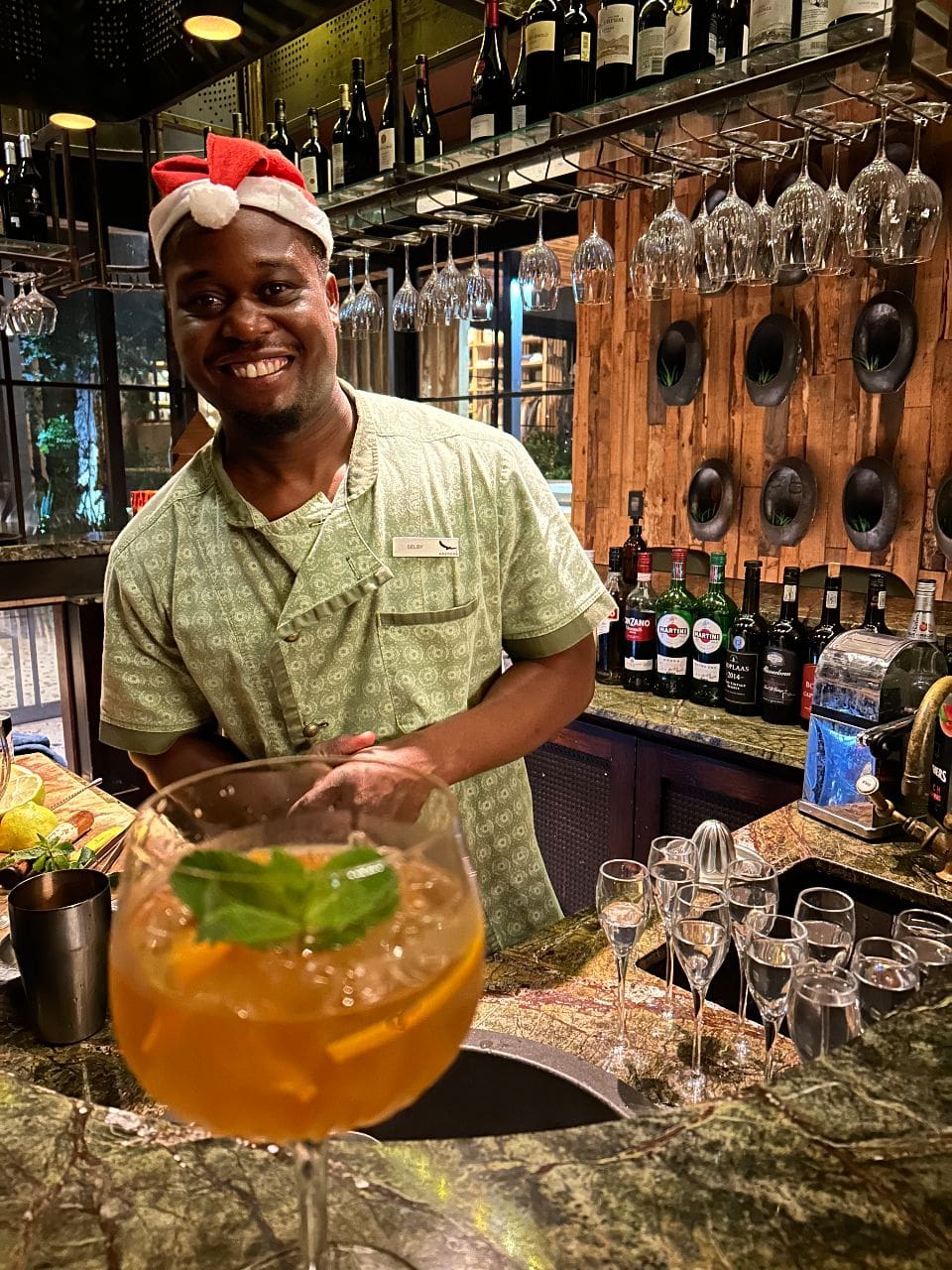 Christmas morning was unforgettable, with nature's sounds and warm sunbeams streaming through my room's windows. The bed was incredibly comfortable and the natural light was invigorating, perfect for a day filled with adventure. I savoured my first cup of coffee on my deck, taking in the breathtaking views before joining the group.
Our knowledgeable and passionate guide Brett and tracker Colin had more than a decade of experience exploring the reserve's diverse wildlife, and our excursions were nothing short of magical! From majestic Nyala to playful impalas, dazzling zebra, and a plethora of colourful summer birds, every turn brought new surprises and encounters with some of Africa's most magnificent creatures. The Sabi Sands is famous for its leopards and as we drove through the bush, Colin pointed out a marula tree in the distance. And there, basking in the warm sun, was a relaxed young leopard, seemingly posing for us.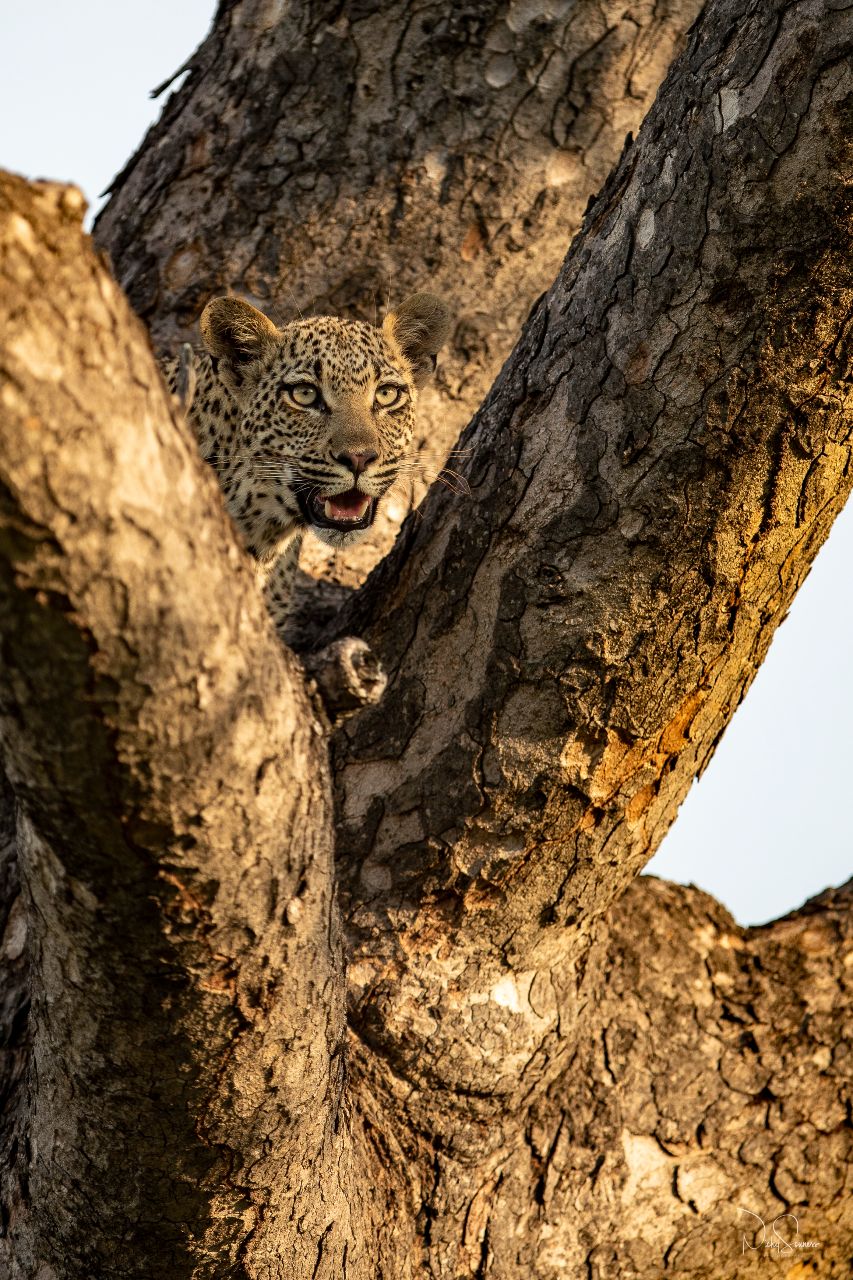 .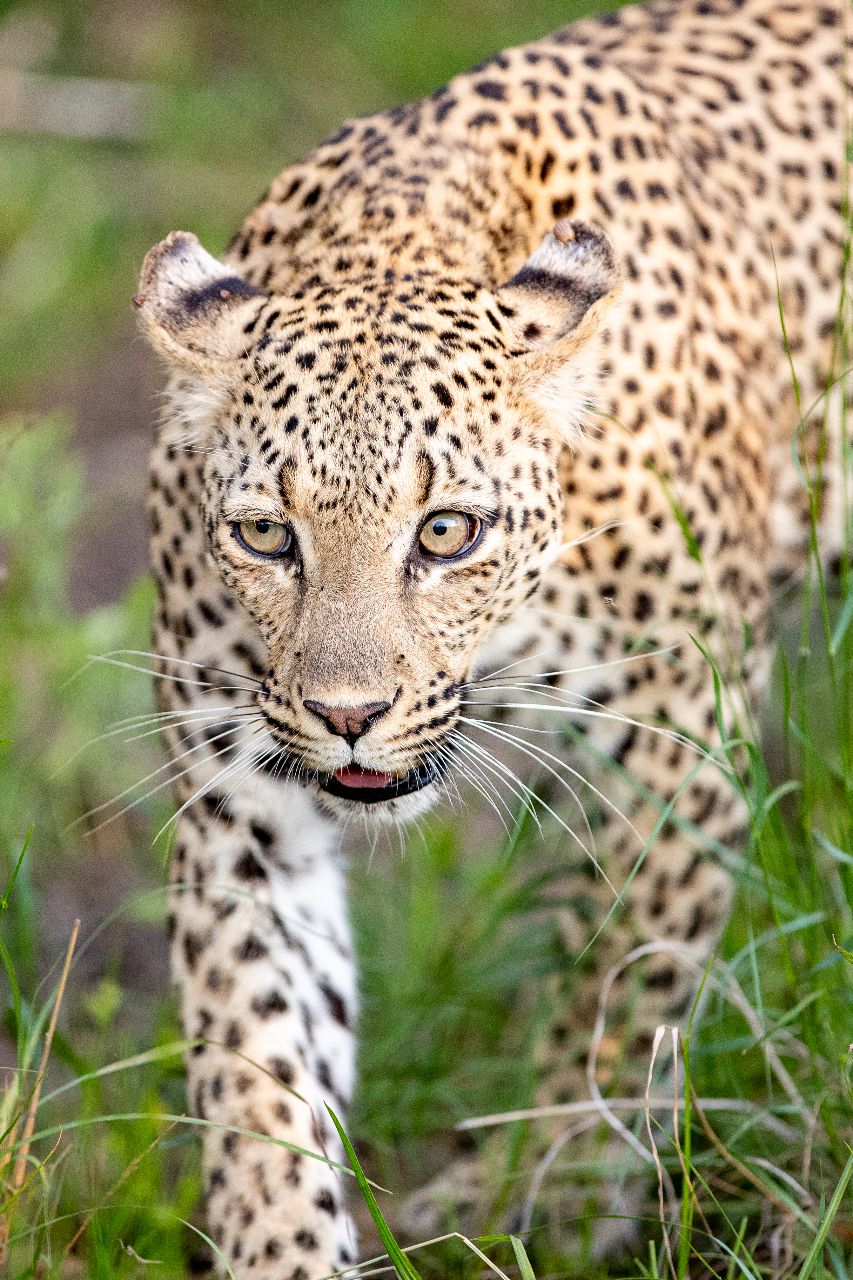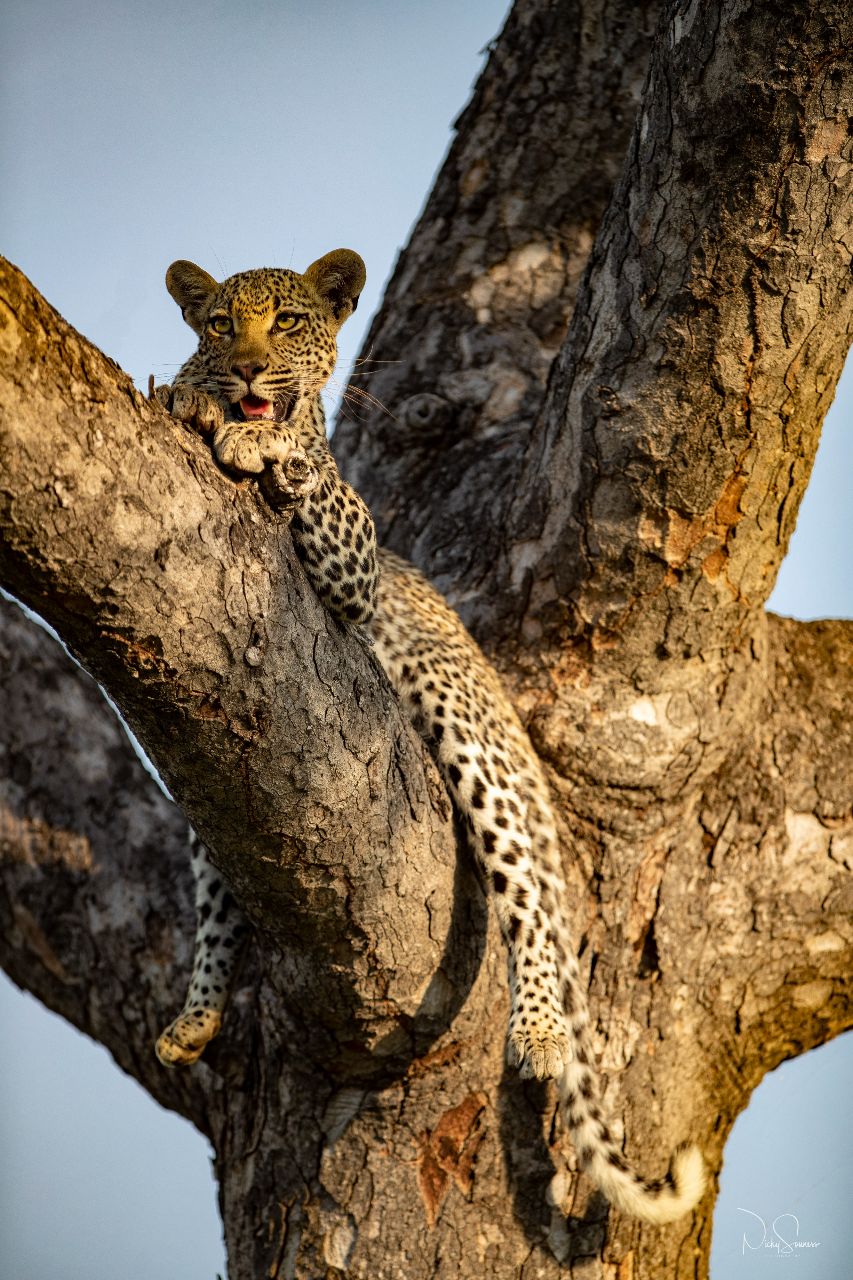 Leopards are known to be shy and difficult to spot in the wild, but this young one was seemingly oblivious to our presence. We watched in silence as the beautiful creature stretched and settled back into a comfortable position on the branch. And then, just as we were about to leave, the mother leopard appeared and approached us with confidence. For a moment, time seemed to stand still as we locked eyes, and she seemed to be assessing us just as much as we were admiring her. Everyone in the vehicle held their breath as she slowly turned and disappeared into the bush, leaving us with a memory we'll never forget. That Christmas sunset at Tengile Camp will always be one of my most cherished wildlife encounters, and the beauty and grace of the leopards will stay with the group forever.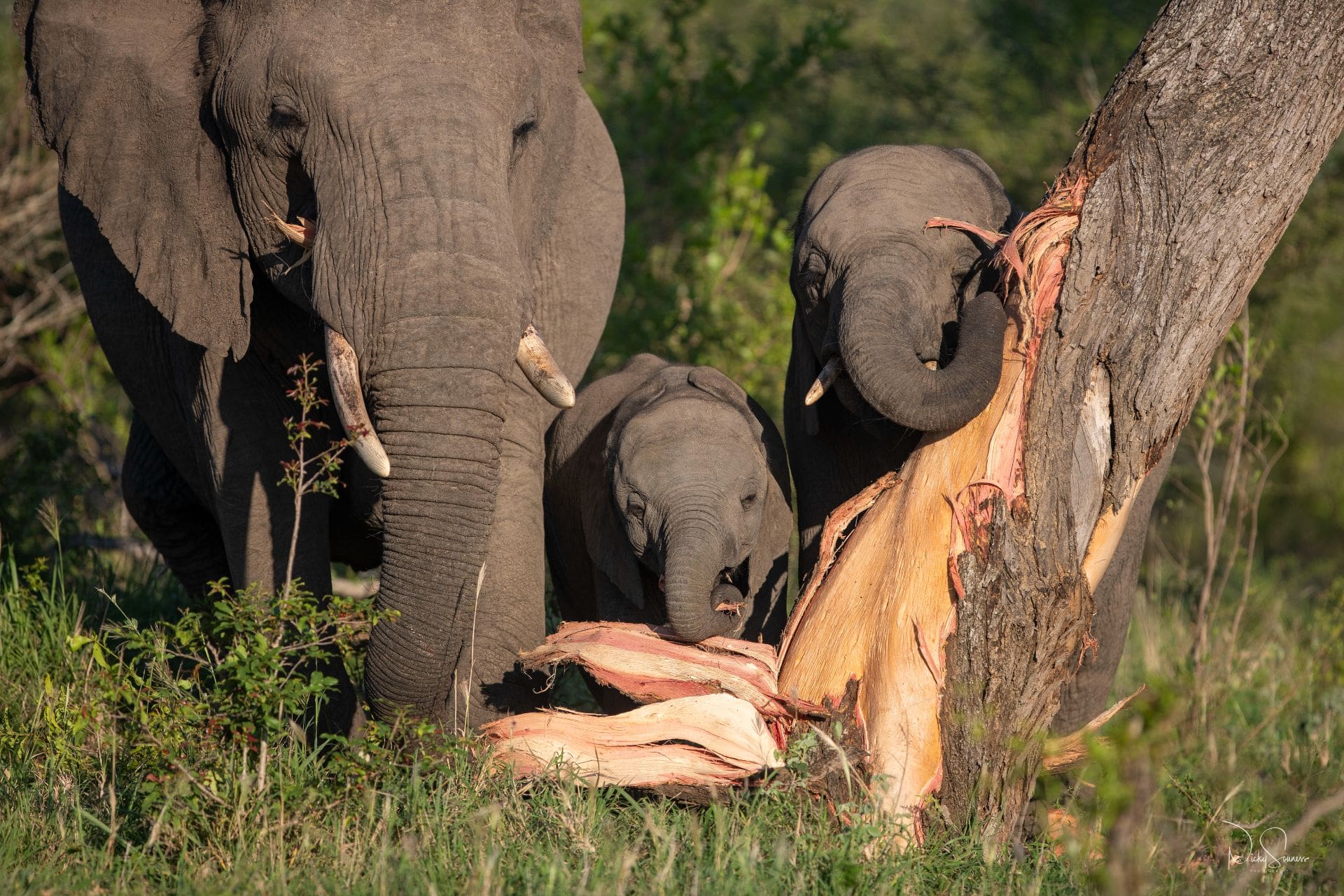 That evening's game drive took an unexpected turn as we stumbled upon a lioness lying under the stars on a calm night. The serenity was only broken by her occasional roars as she sought out her pride, reminding us of the raw power that surrounded us in the African bush. The following evening we enjoyed six big males lions, stretched out in a clear field, as we waiting for a bellowing sound to rip through the air.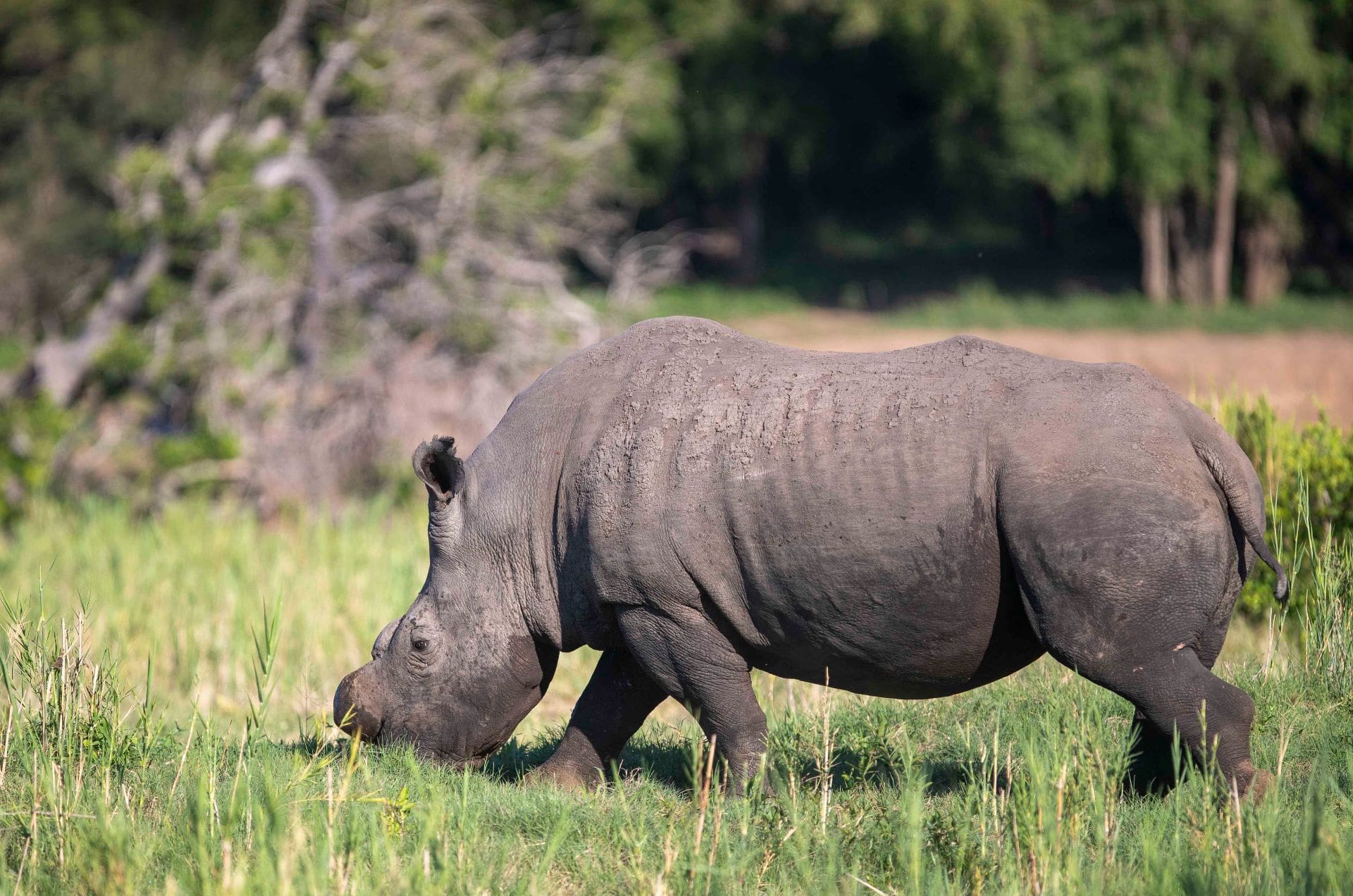 On our final morning we woke up to a summer storm, skies painted with colourful clouds, but that didn't stop us from heading out on a drive. Our mission: to find a rhino along the river. And we did it! We found the rhino, glistening with mud, slow and steady, marking his territory as he wandered down the track in front of us. An epic start to the day and end of our Christmas at Tengile in South Africa. Next stop Botswana!