Epic Festive Season Family Safari
There's no better place to spend quality time with friends and family than on safari. Together, sharing meals, experiences, and creating memories that will last a lifetime and be discussed around dinner tables at home time and time again.
A first night layover in Johannesburg is a good idea to acclimatise, rest, exercise, and rehydrate. The Saxon Hotel is the perfect place for this, with its slow, relaxing morning walks in the garden, which provide a great time to work out and refresh.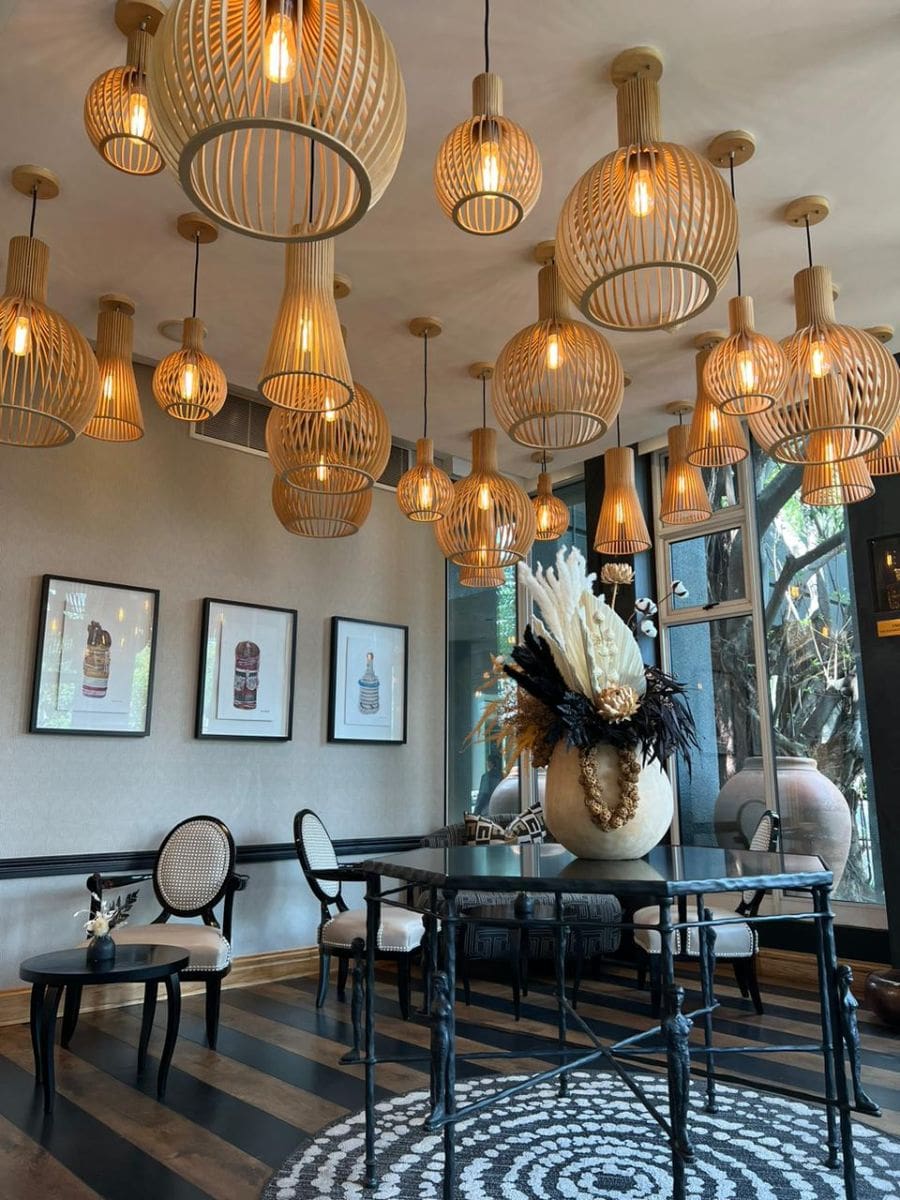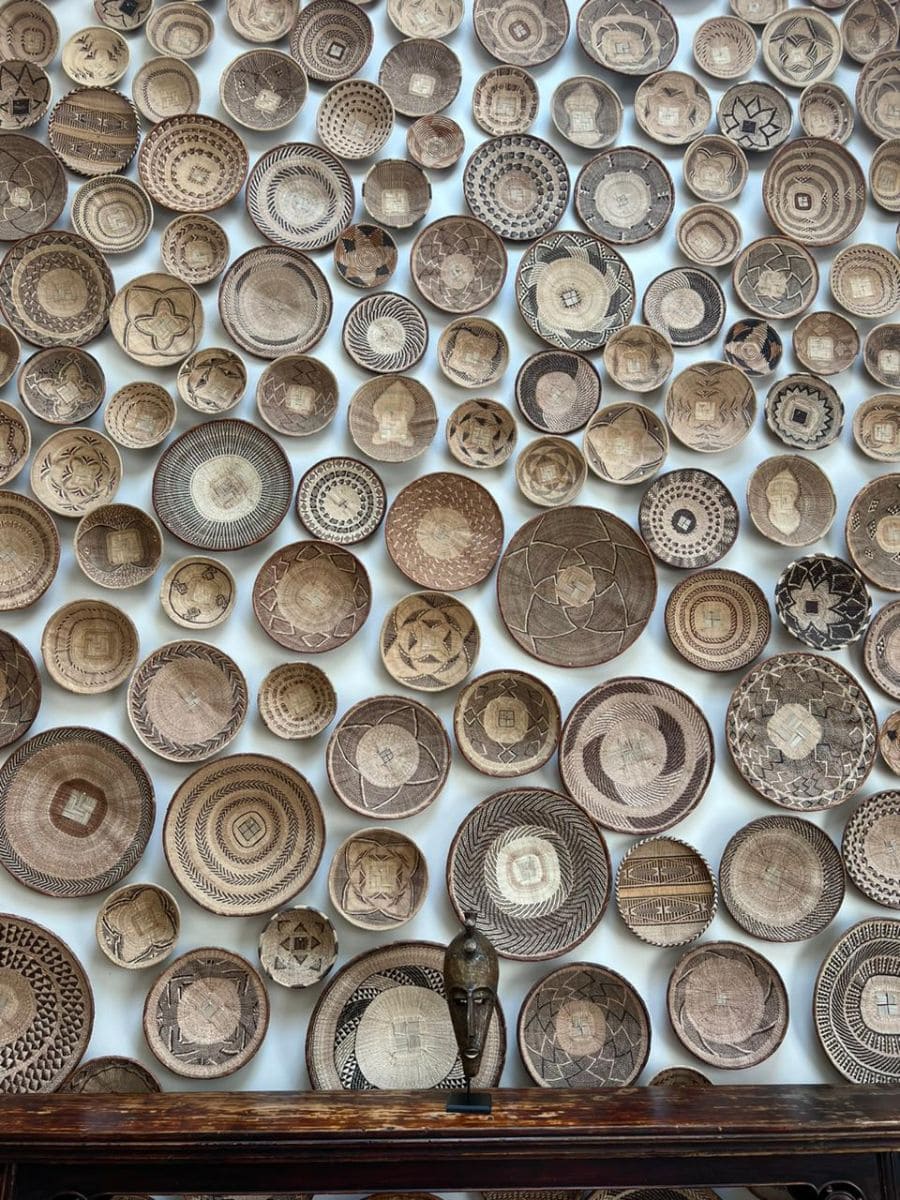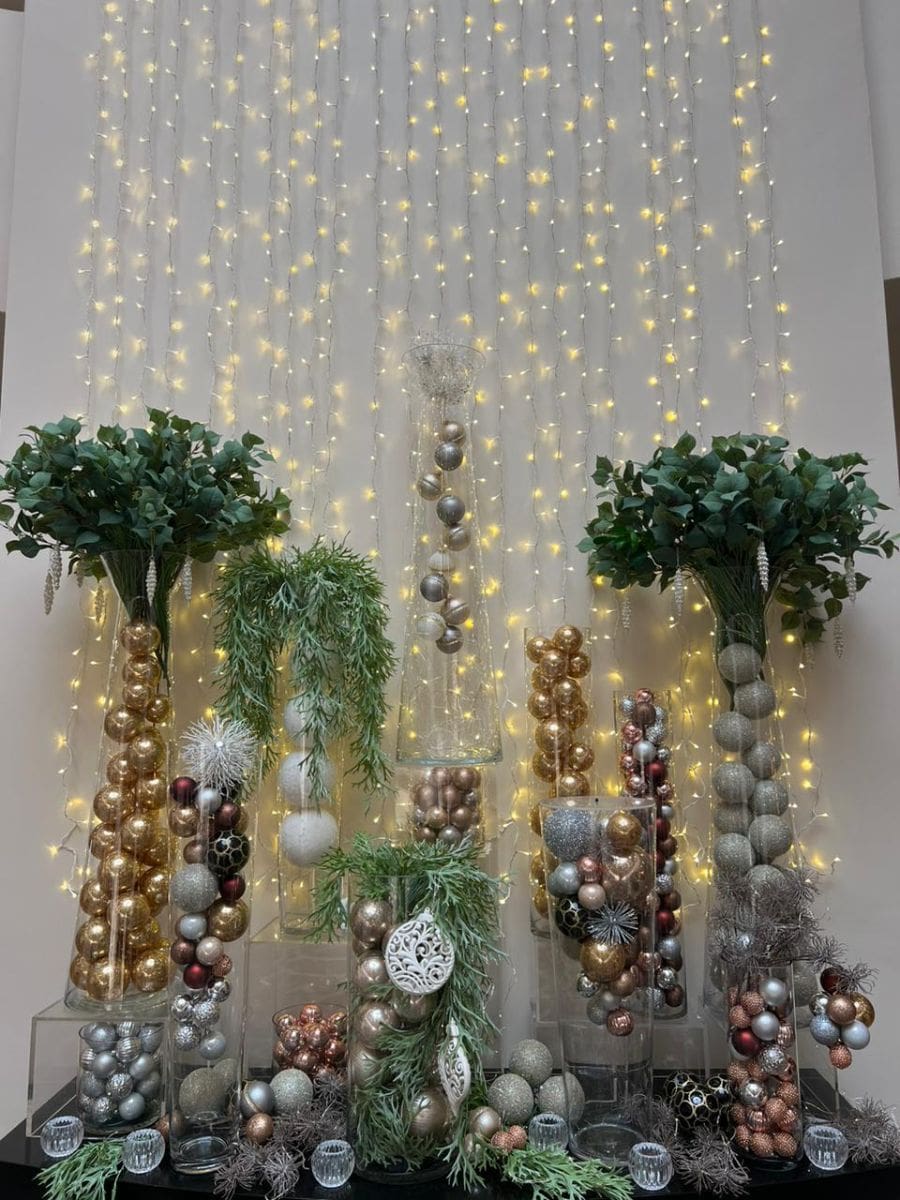 Next, we boarded a private flight to Londolozi – The Place of Leopards. What a location! Pioneer Camp has only three rooms, this offering true exclusivity.
At Londolozi we had a fantastic guide and tracker team and enjoyed three different leopard sightings, including an incredible time spent with the young Ntomi Male, jumping, running, and balancing on fallen trees, and all in golden light making for some spectacular photos.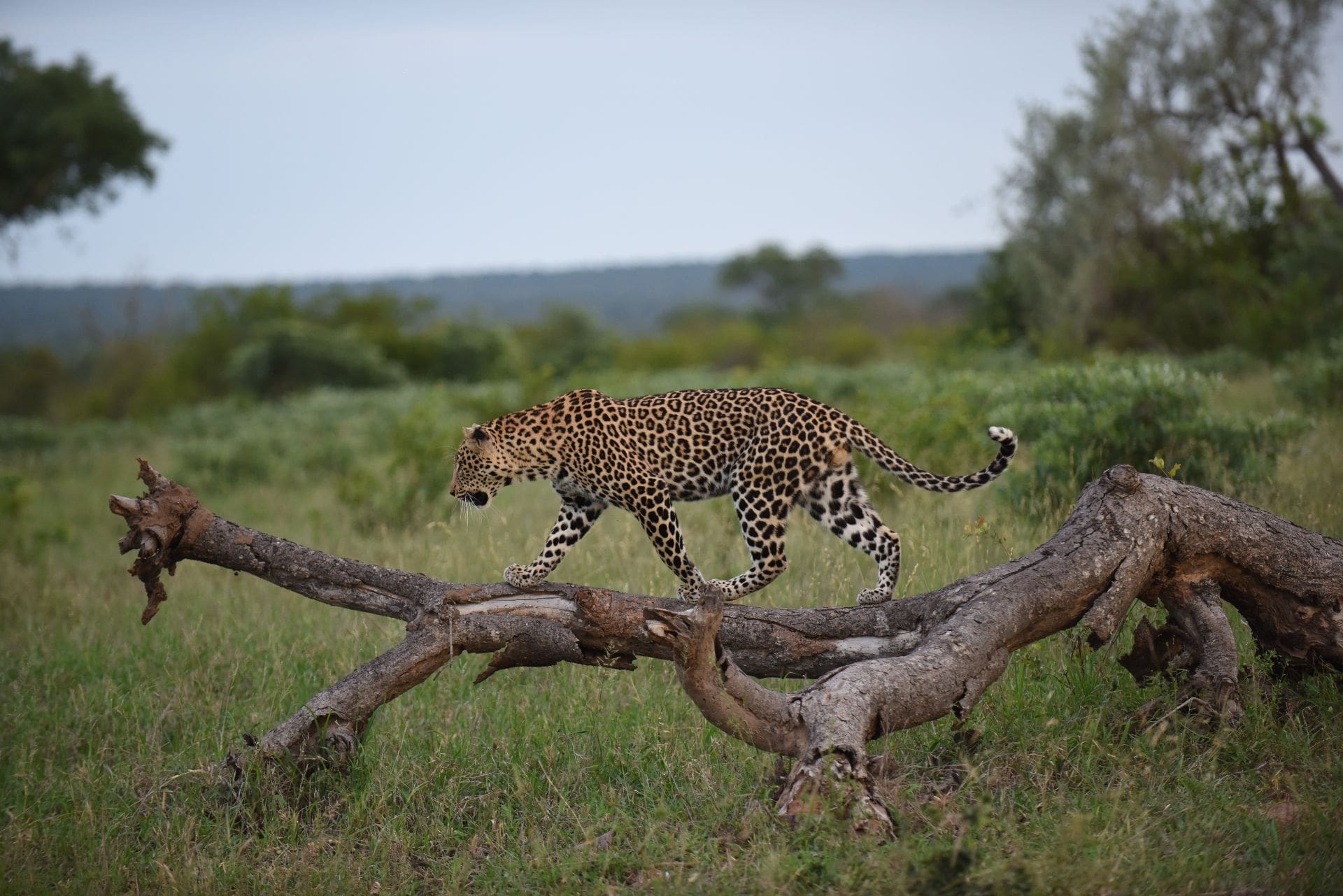 On the second morning we heard lions roaring and tracked them down, finding the pride lying in the sun. We later stopped on a big rocky outcrop, scrambled up and admired the wilderness from the view on top. A journey of Giraffe was staring in the distance. What were they staring at…? Tshepo and Clara saw an ear flick. A different pride of lions! What a spot!
Londolozi offers more than just fantastic wildlife sightings. The overall adventure: bush runs, river swimming, blind wine tastings, yoga in the wild, and picnics… These are just some of the many activities offered.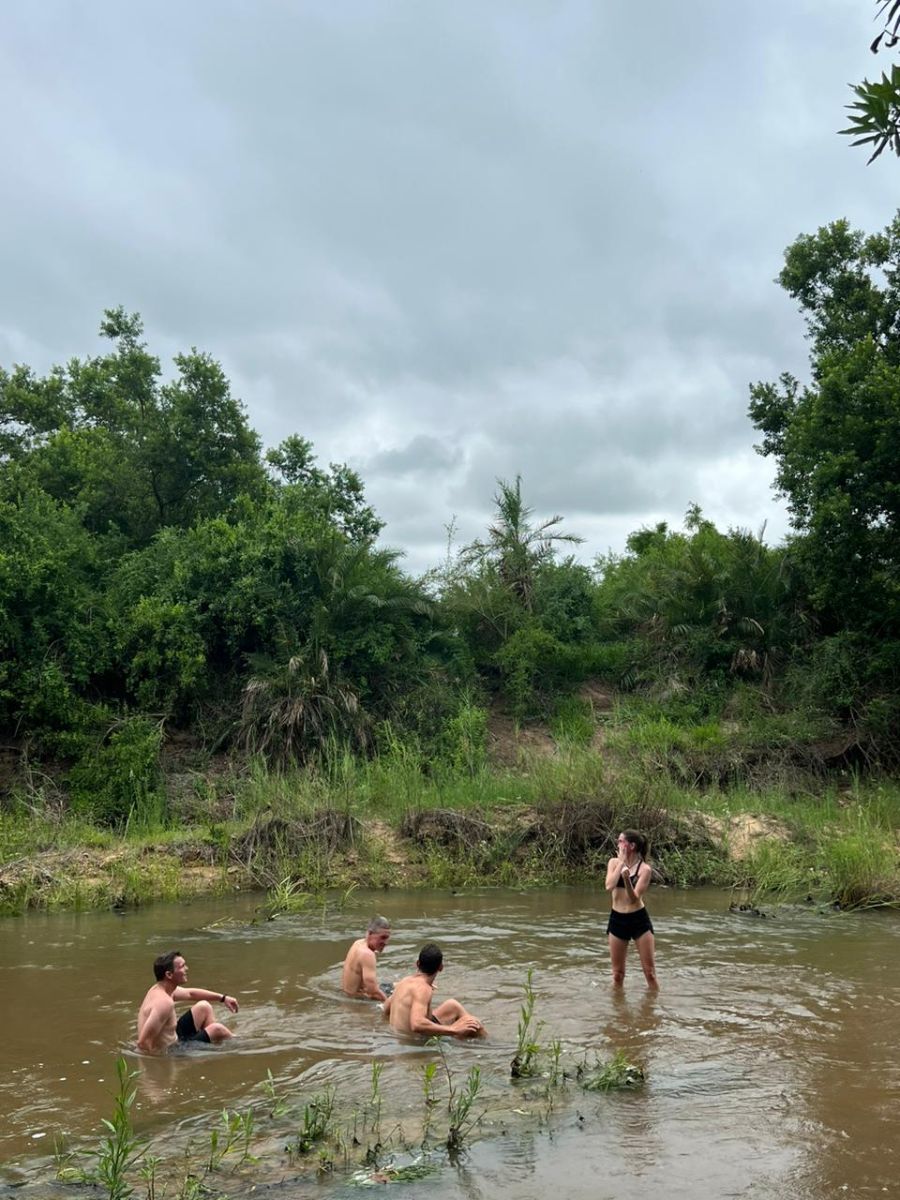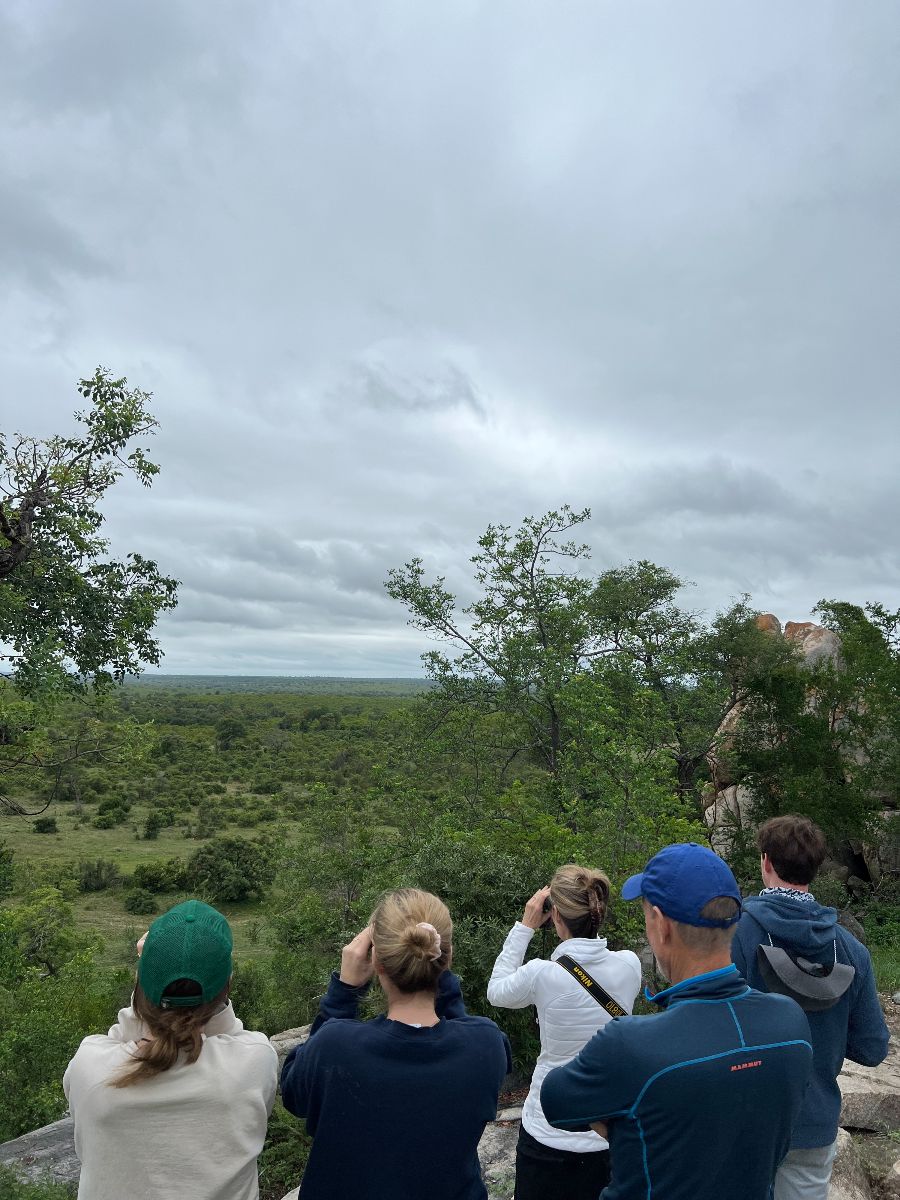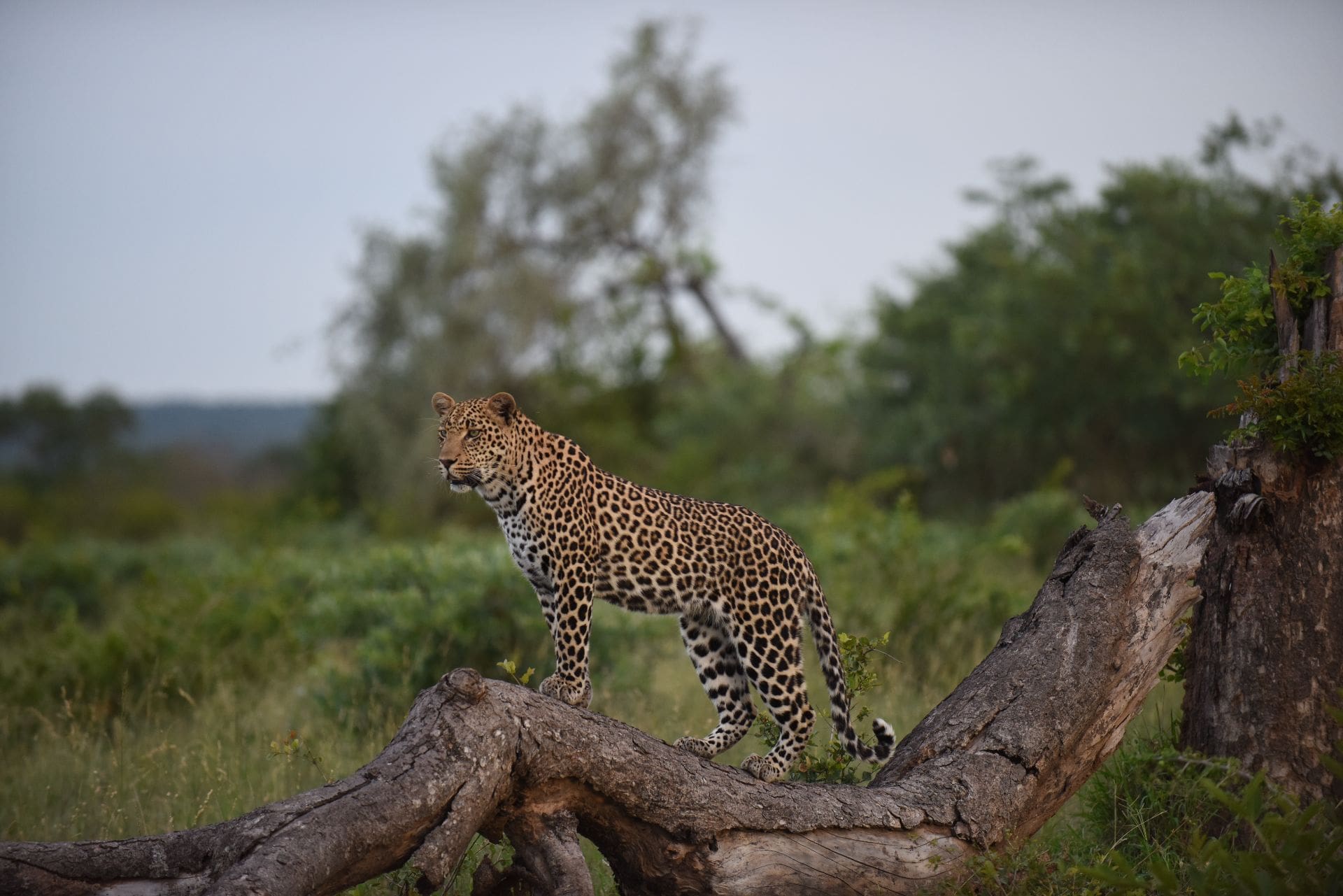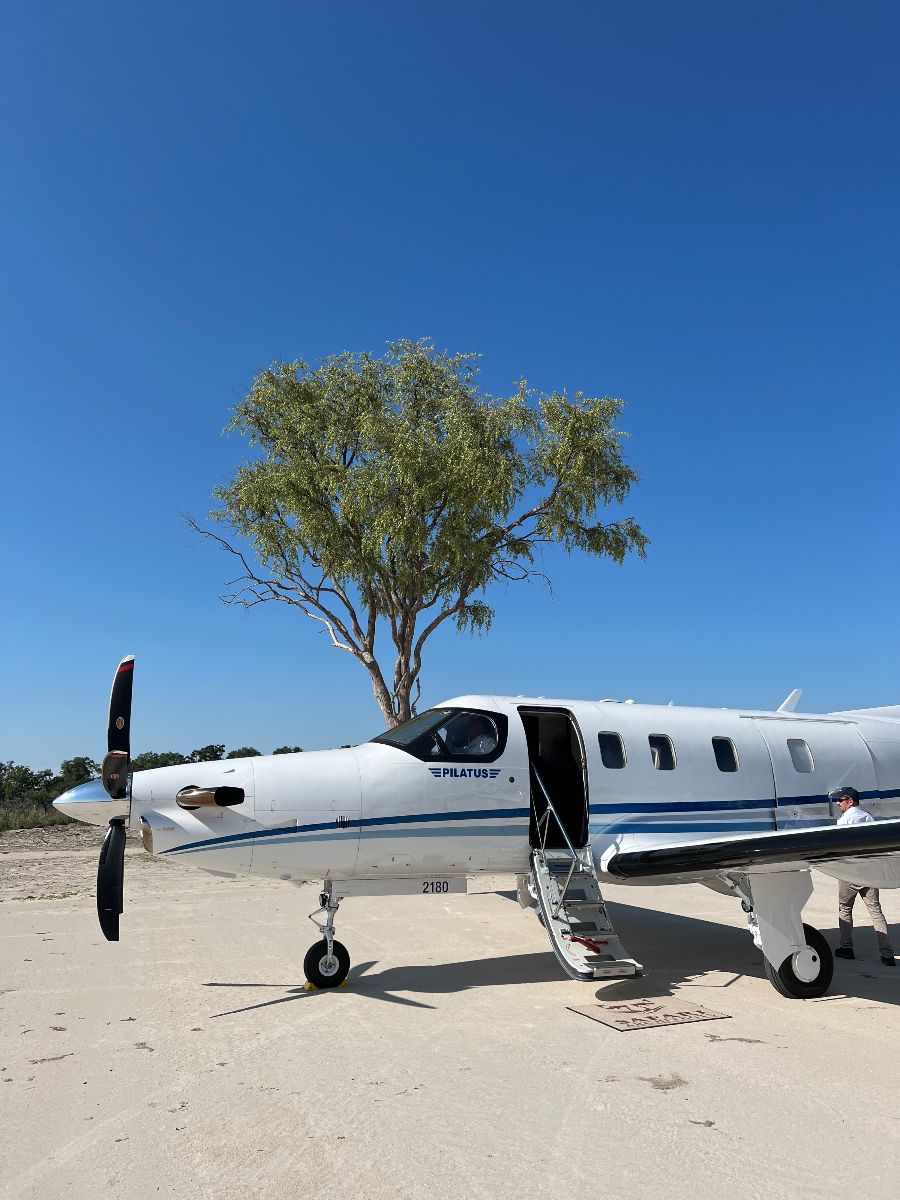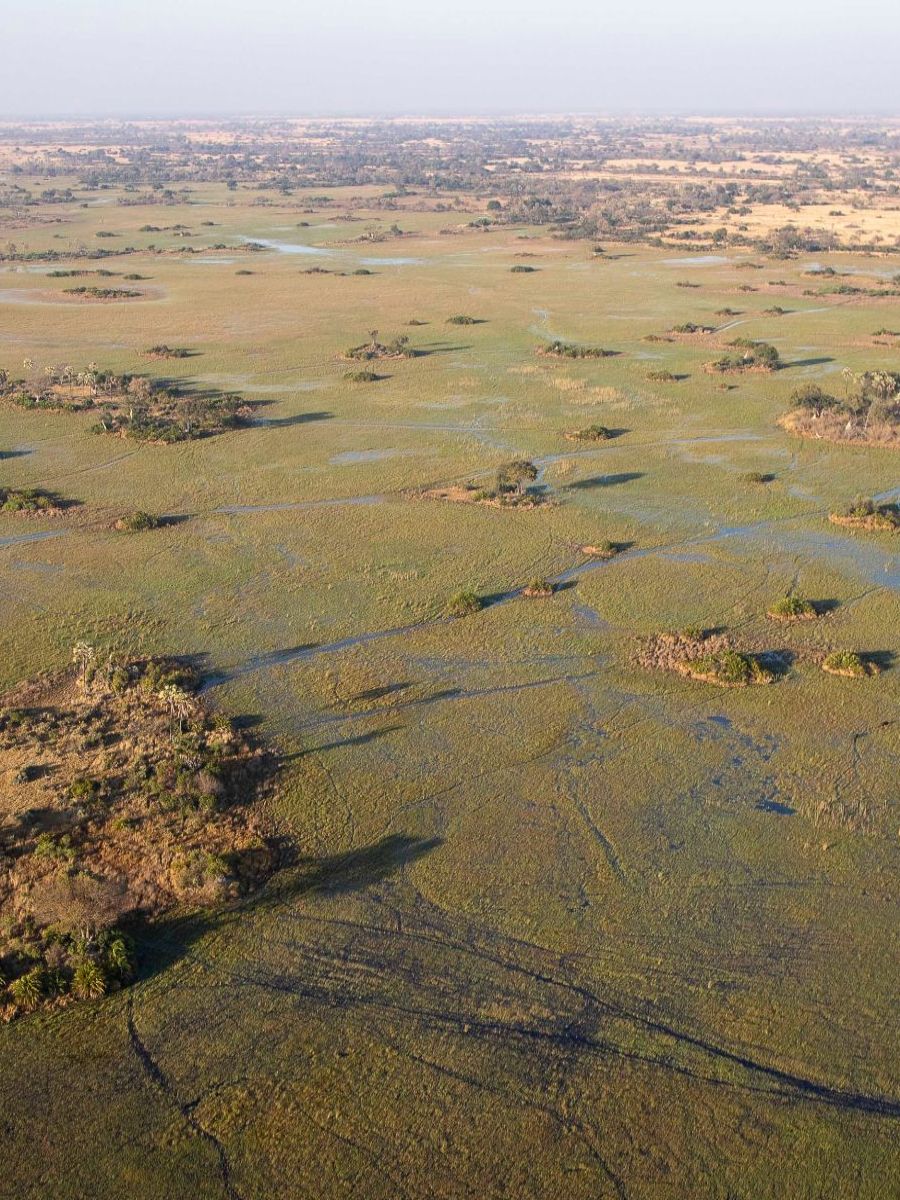 Next, it was off to Abu Camp in Botswana. The seamless journey from Londolozi in the morning was made in an incredible aircraft, the PC12 NGX. Abu Camp is set upon a large lagoon in the Okavango Delta, offering constant animal activity in front of camp. Hippos, lechwes, bushbuck, monkeys and baboons provide endless entertainment throughout the lazy days. Massages, workouts in the gym, bush walks, and evening cocktails all add to the experience. The rooms are exquisite and the outside showers are certainly a highlight.
View video of wild dogs
One of the many unforgettable experiences at Abu Camp included spending quality time with a pack of 15 African painted dogs. On our first afternoon we came across the pack fast asleep in the heat. Not long after, as it started to cool down, the group of dogs started to become active, and the vocalisations and videos we managed to record were just incredible. The pack's social structure and the interactions that played out around our car were fascinating. Soon however, the dogs gathered and were off hunting. It was hard to keep up with them as they sped through the bush in search of prey. We heard some calling and the sounds of a kill and so raced in only to find them finishing off the remains of a small antelope. We spent 3 hours with the pack and experienced all sorts of activity. What an afternoon, it was incredible! The other highlight was a very short, but most rewarding encounter. We arrived at a Leopard sighting as the young male cat had disappeared into some long grass. A troop of baboons was moving through the grass and the leopard had spotted them. Suddenly one of the big male baboons spotted the leopard, a baboon's fiercest of enemies. He and two others went straight for the cat. Prey turned predator and they sprinted off, leaving a visual in our heads of a huge male baboon inches behind a leopard who was moving as fast as he could. WOW! What a sighting!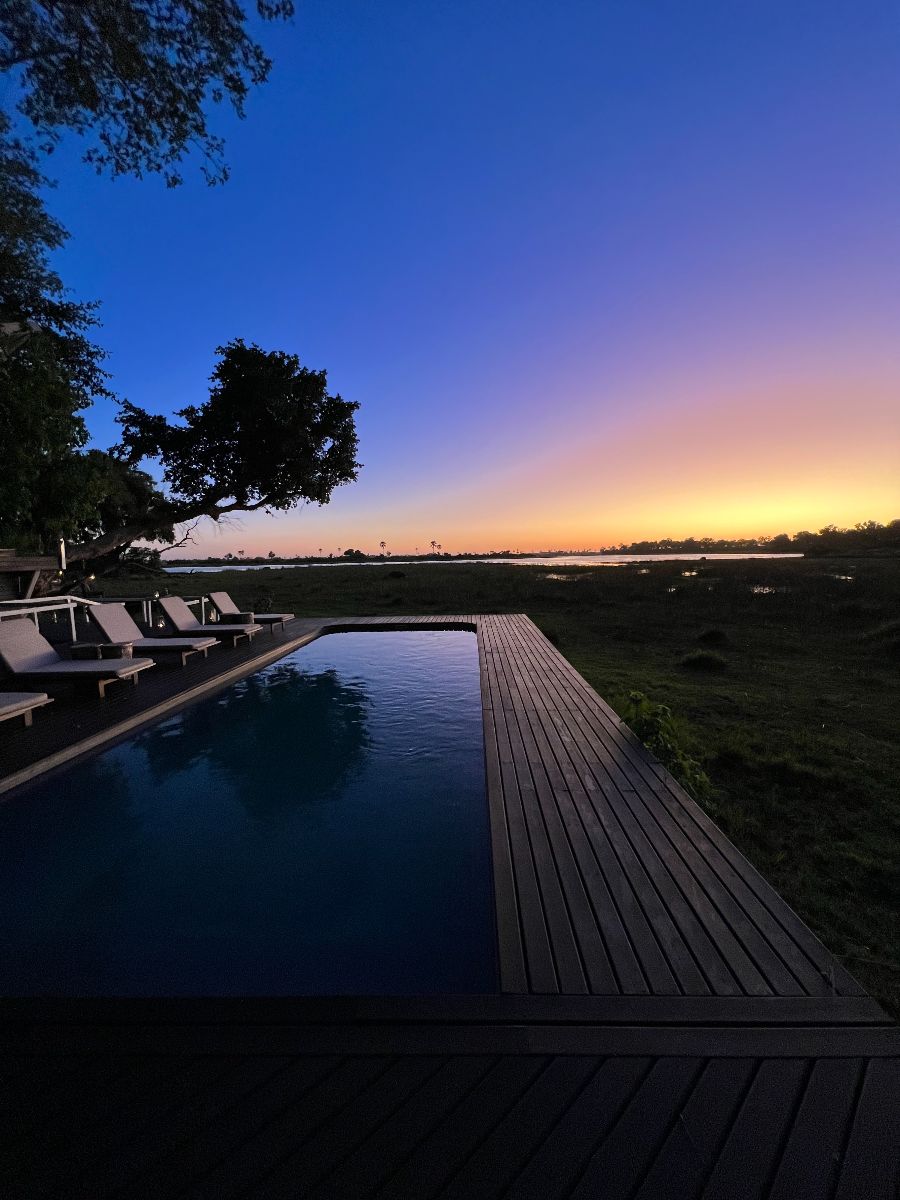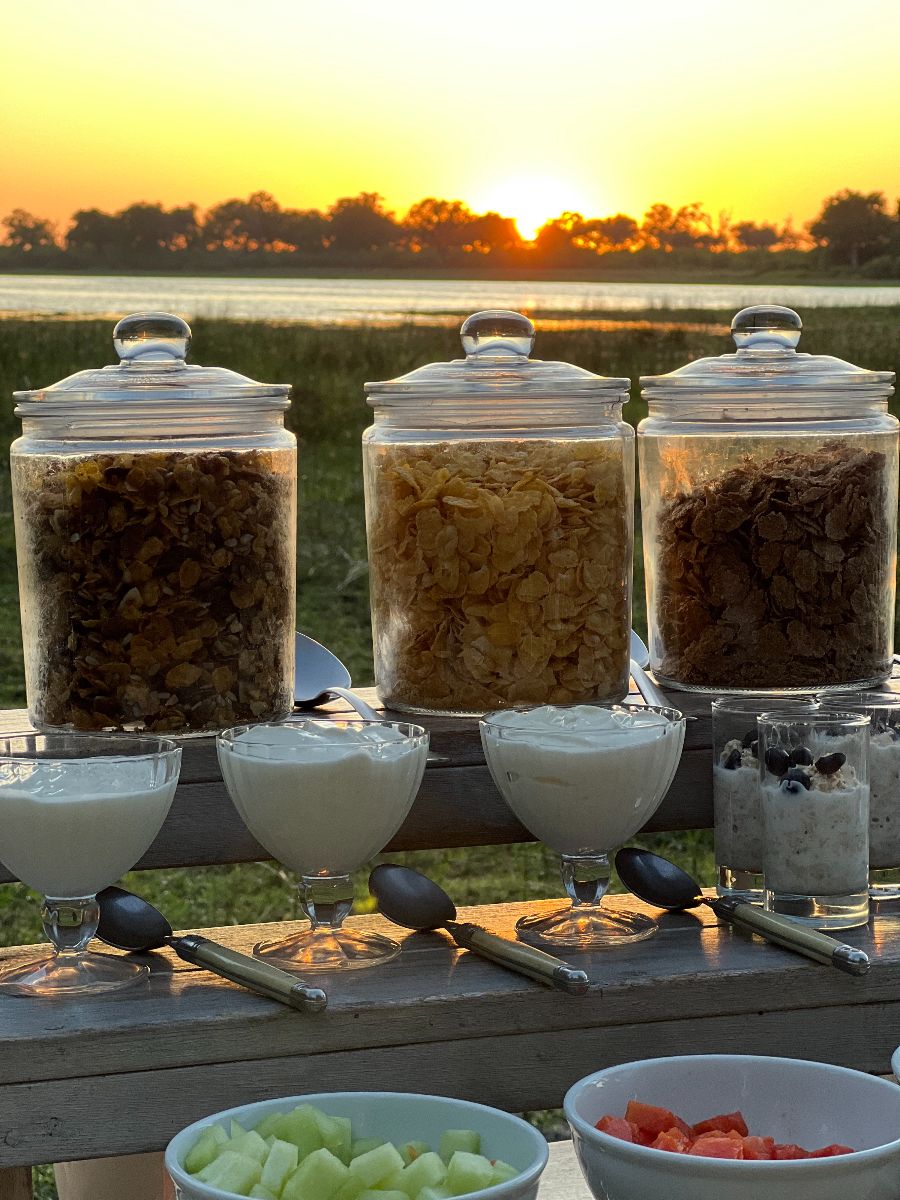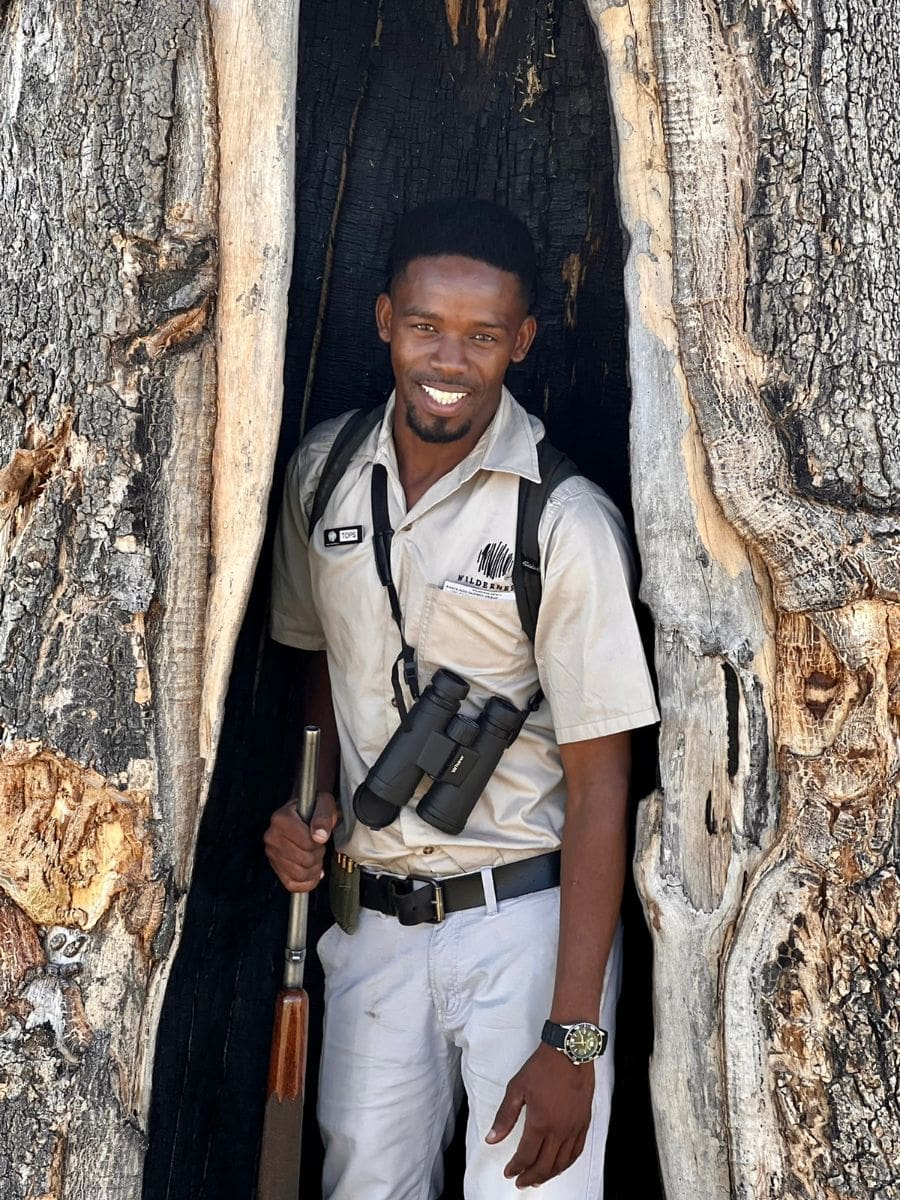 We often combine two camps in Botswana, a water-based and a land-based one, after a wonderful stay at Abu and with the staff choir bidding us farewell with their beautiful voices, we went to Duba Plains Camp. Duba is certainly one of the top destinations on the continent and one place where we can almost guarantee lions. We had three different sightings: young ones, old ones, big males, and fearless females. The Skimmer Pride had killed a hippo and fed on it for two days while the vultures watched and waited from the trees.
We also birded and joined the 111 club. We went boating, which might well be the the best thing to do in the Delta! On our last afternoon, we floated along the waterways, reminiscing. Goliath Herons and Jacanas were around every corner, hippos were grunting as we passed by, buffalo bulls were staring us down, and crocodiles were eyeing us up suspiciously.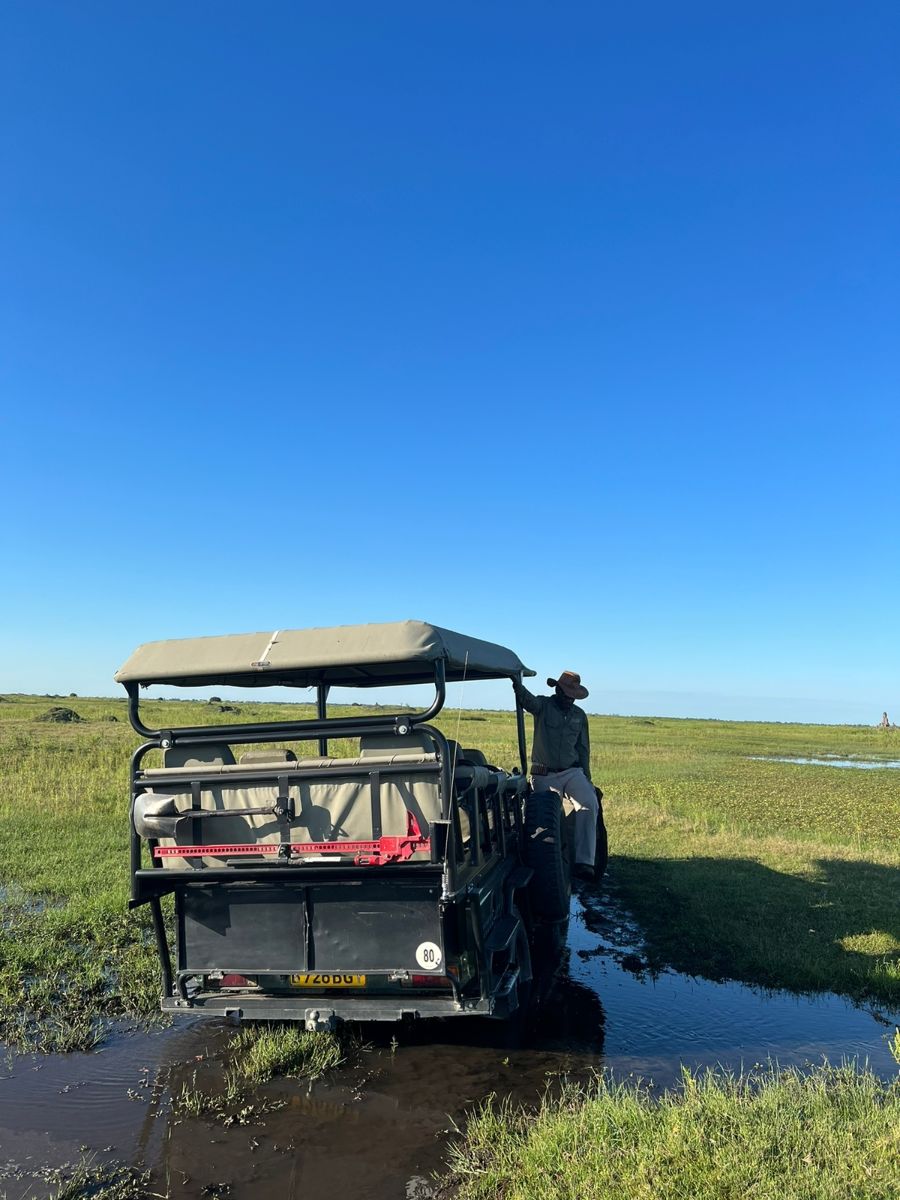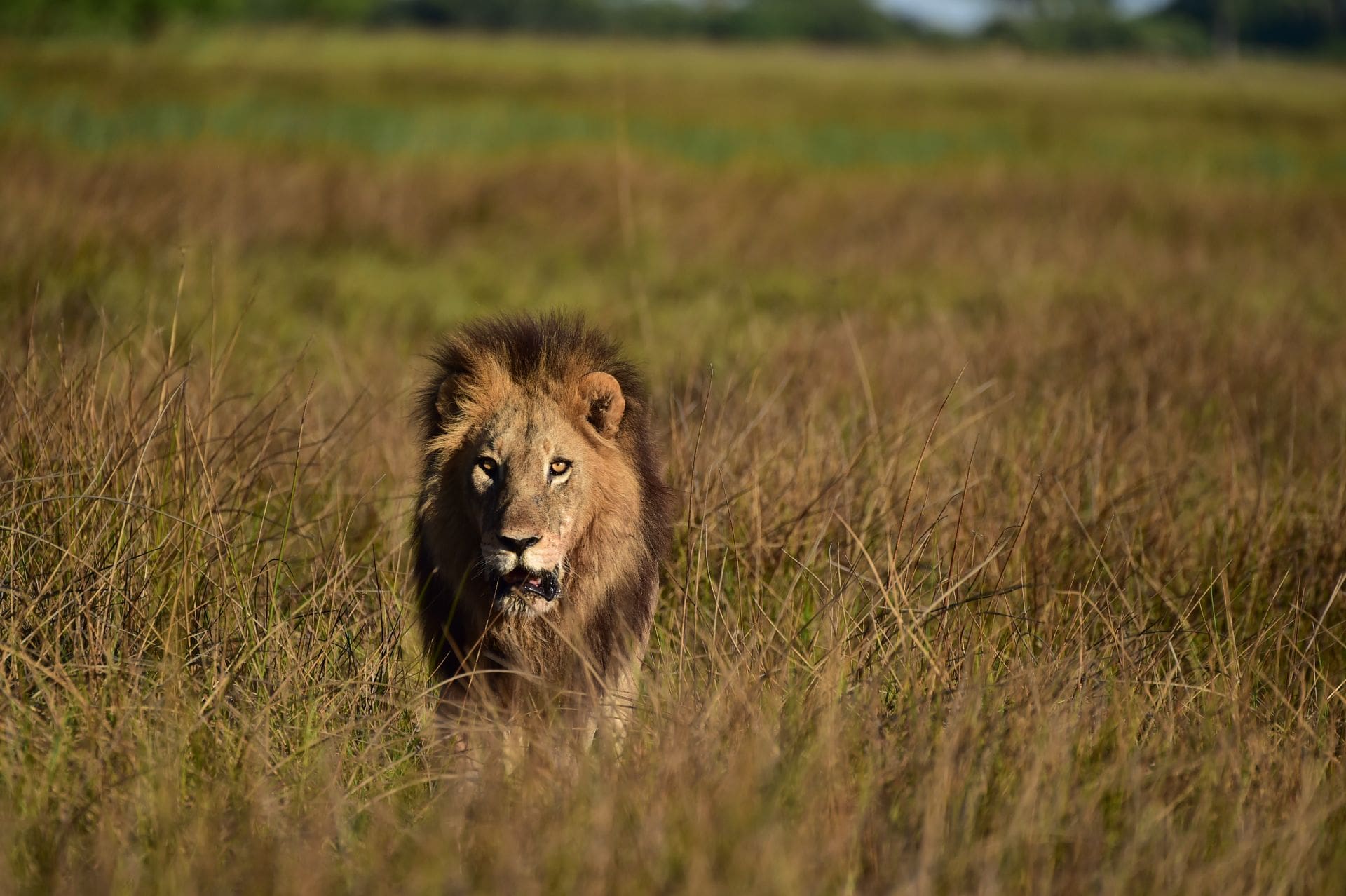 .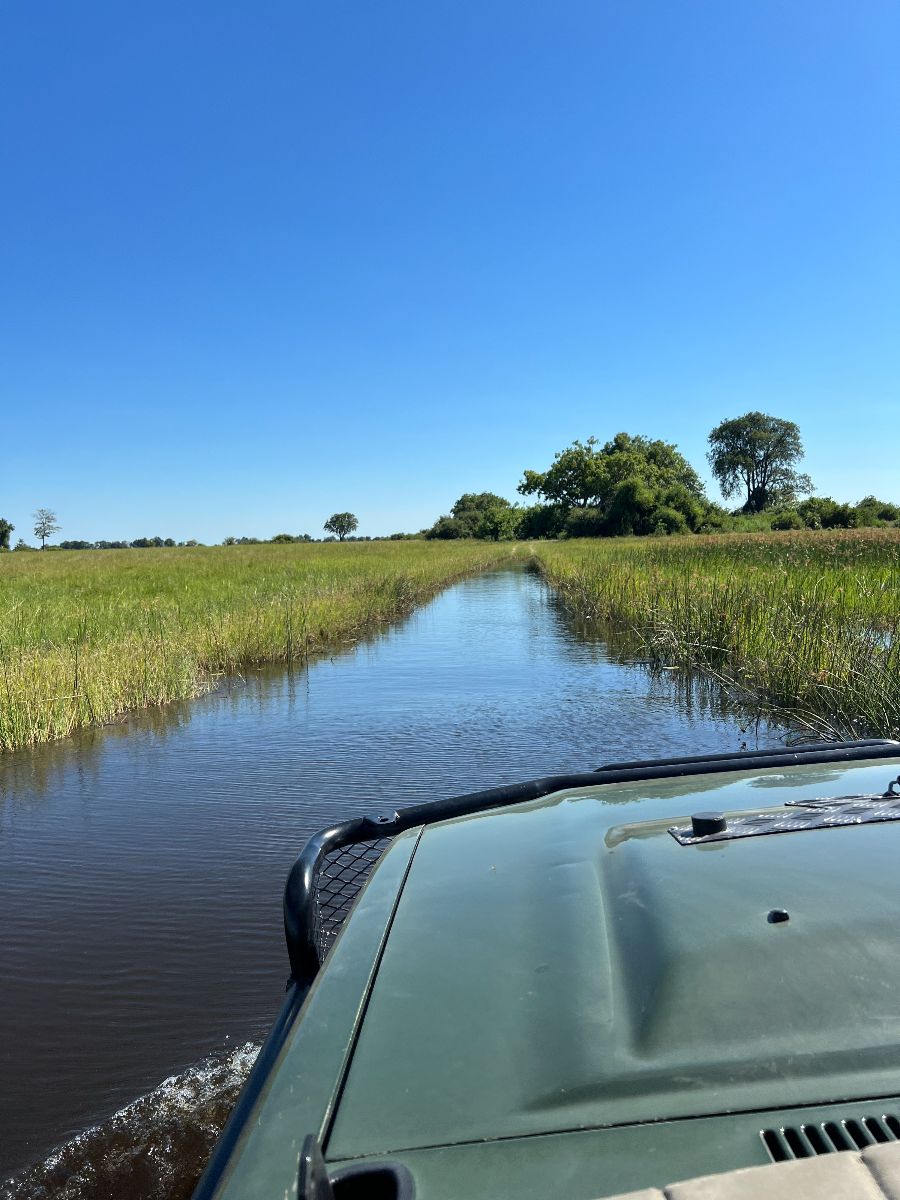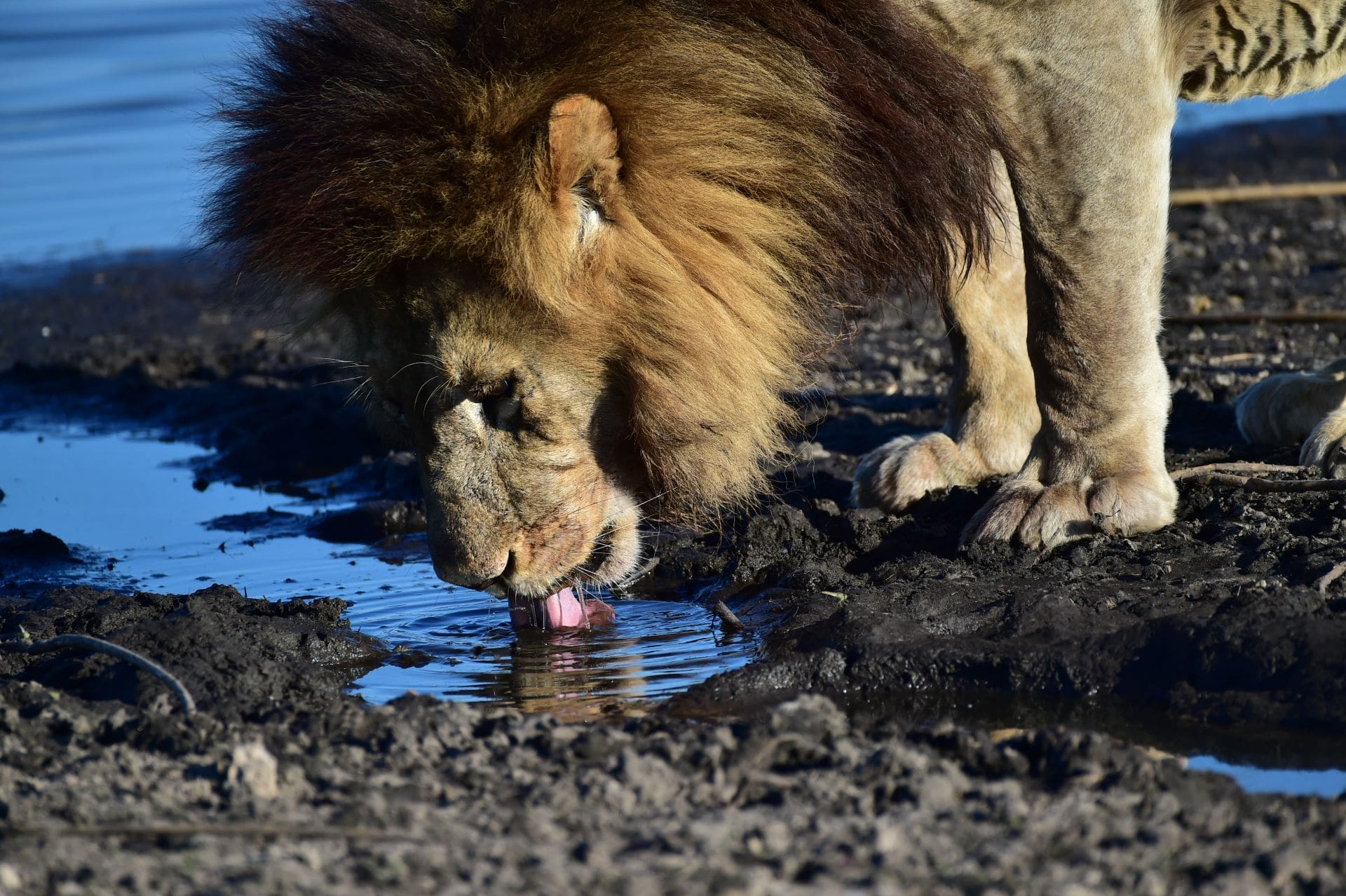 What a magical setting. We enjoyed conversations around the campfire and meals together under the moon and stars.
Duba Plains… Incredible! Now off to Cape Town for 2 days of touring, adventure, history, and culture. Good food and good fun!
Cape Town – one of the greatest cities on the planet! And in December it is at its finest! Fun, vibrant, electric, with the most beautiful weather! 2 nights is just too little, but we crammed it in and had a blast. One of the highlights was a day spent with Journalist and historian David Bristow, which was a real treat. Cape Town has an incredibly rich and diverse history and David knows how to tell a story. Sitting in the places where the events being recounted actually happened hundreds of years previously… It was a top-class experience.
Learning about the history, culture, and politics was only one part of our stint in the 'mother city' though. We also hiked up Table Mountain and took a stroll in the Kirstenbosch botanical gardens, both of which were certainly highlights! The south western most tip of the African continent, Cape Point, also provided more great photo opportunities, and another fantastic walk along the coastline to boot.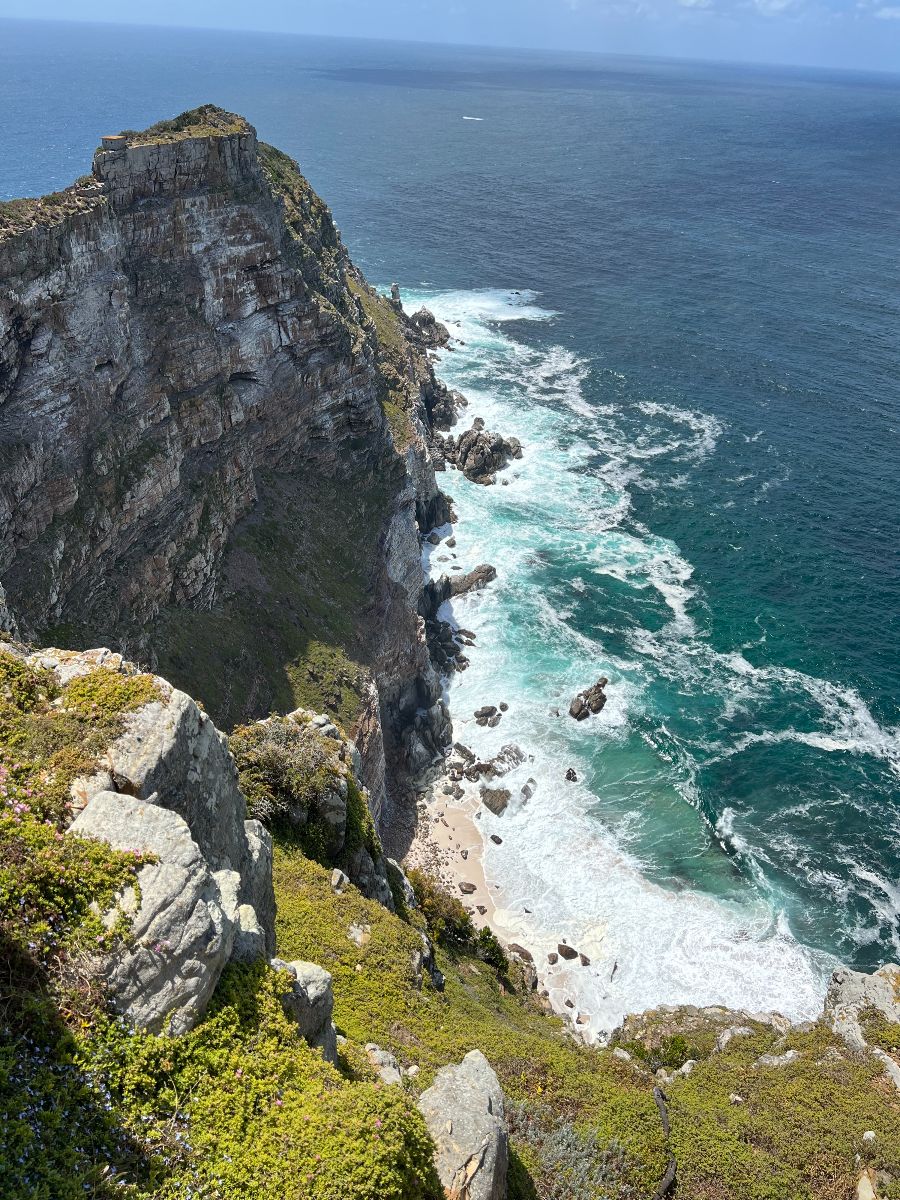 .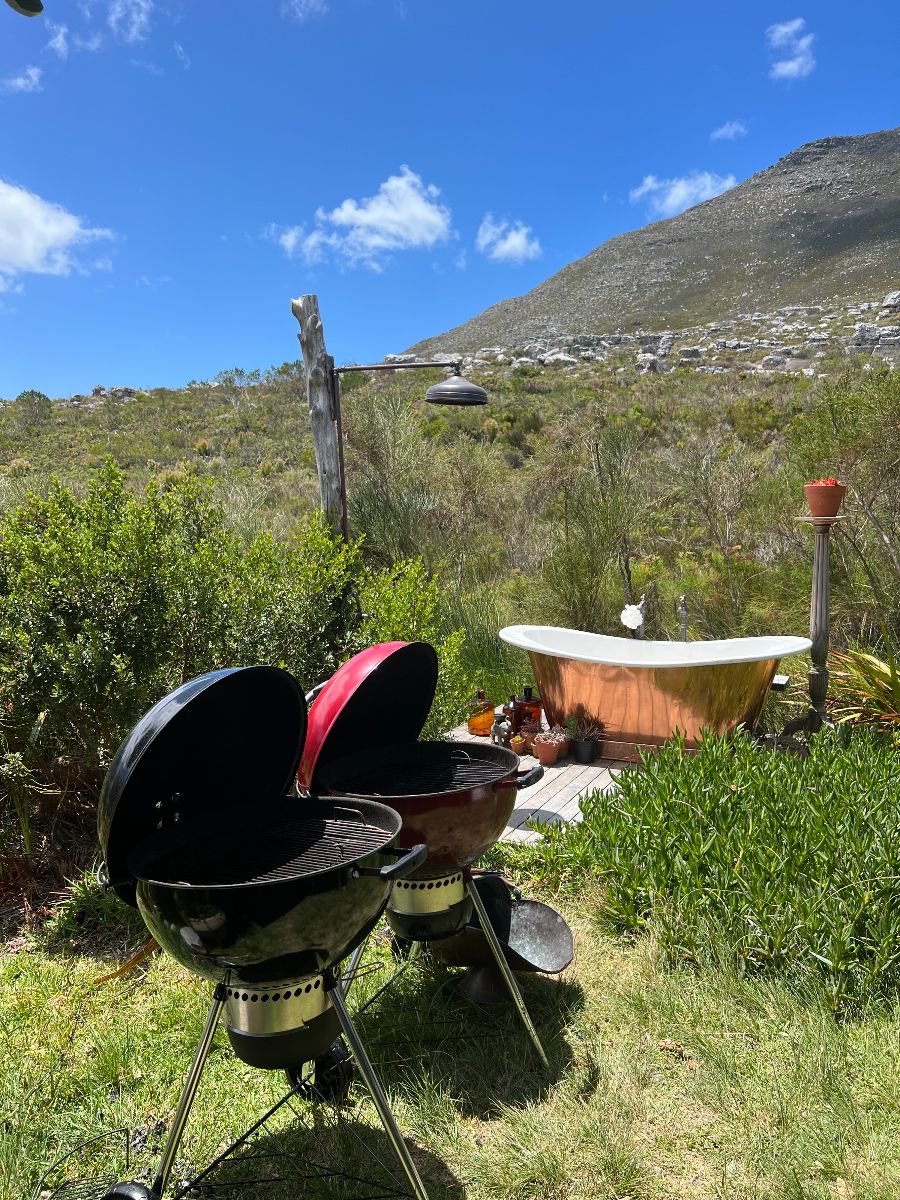 .
My favourite meal of the tour was lunch on the last day. Cape Town provides so many diverse experiences, indoor and outdoor. History, exercise, culture, food, and art… It has it all. The Cape Grace hotel is a dear old part of the city and to walk out the doors and stroll around the V&A waterfront is a great experience. Or, one can visit the African contemporary art museum, or drink a glass of wine while watching the seals and the boats come in. Or, simply watch the people coming and going.
An epic family safari experience full of memories, laughs, adrenaline, exercise, so many great game drives, meals shared together…
Thank you for a magical journey.