The Congo Diaries
Growing up, I always loved maps. I would look at all the wild expanses of land across Africa and dream of visiting them one day. In particular, there was always a massive part of Central Africa that always shone green and so vast that I wasn't sure what it was. I just knew the name, the Congo. I would put my finger on the map tell my parents: "that's where I'm going to go one day!"
With the development of tourism, and with me being as lucky as I am to do what I do, I got to fulfil this lifelong dream. I recently got to experience the wonders of this incredible, mysterious part of the planet. We started in the the Republic of Congo in the Odzala National Park, where were to visit three lodges, each with unique character.
Ngaga Lodge, our first camp, is located deep within a tropical rainforest. It began as a research station to study Western Lowland gorillas, resulting in gorilla groups that are now almost entirely habituated to humans. Now, if you haven't trekked for gorillas before, the general practice in most areas where they occur is to send out the trackers very early, and they'll find the gorillas for you. You then hike to their position and spend your allocated time with them. This is more common in areas where you find mountain gorillas such as Rwanda and Uganda. What is unique about this area particularly, and the gorilla viewing at Ngaga, is that you actually go out from the start with a tracker, just one. To realise how good these local Ba'ka trackers are, just try and follow what they are doing. I kept asking him to show me the tracks on paths covered in dense leave litter, but he kept looking at me quizzically. Eventually through broken translation, he said that he was following their signs, and pointed to a leaf… "there are twelve in this group and they are all here, it won't be long". Just like he said, we soon caught up with the group of gorillas, although they were still out of sight. They were in a patch of thick lush forest, socialising and eating there favourite plants. I couldn't hear or see them, but we were told they were only about twenty meters away and that we should wait for them there. We moved parallel with them, and with expert timing, the tracker managed to position us in exactly the right place for them to pop out in front of us. Mind-blowing would be an understatement, we were all blown away. Not only did we add a new gorilla species to our list, but we were all enthralled by the incredible work that the tracker had done to find them.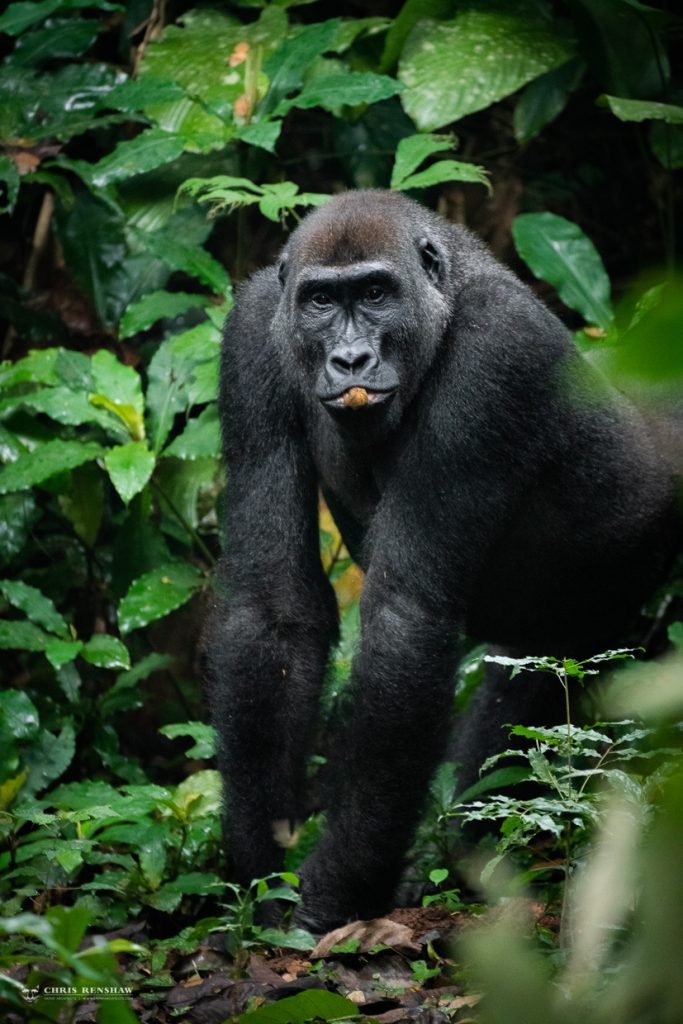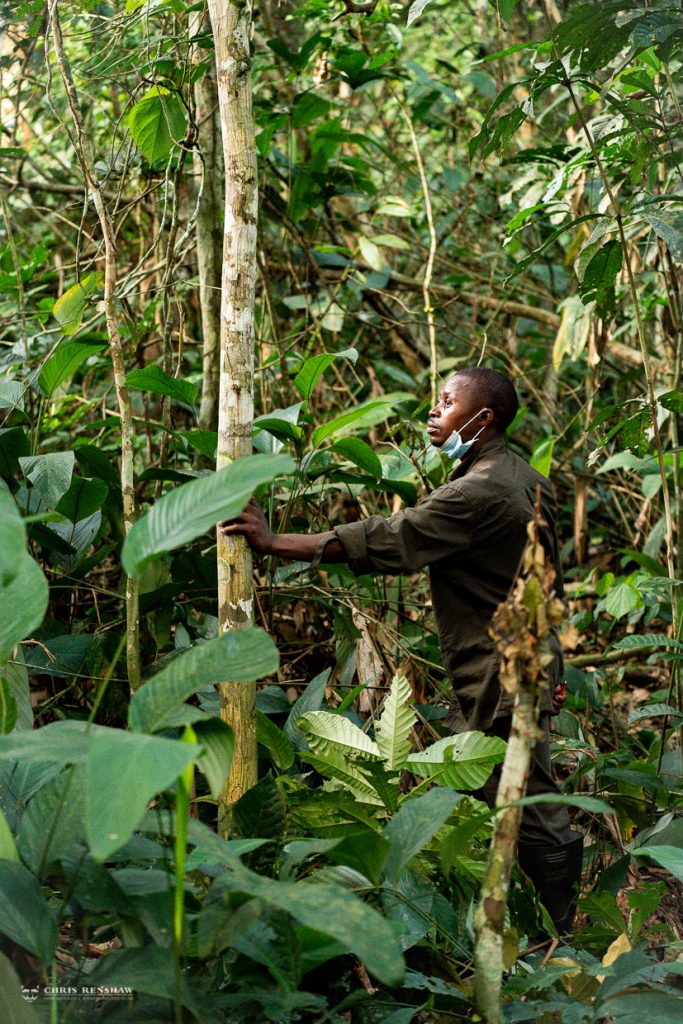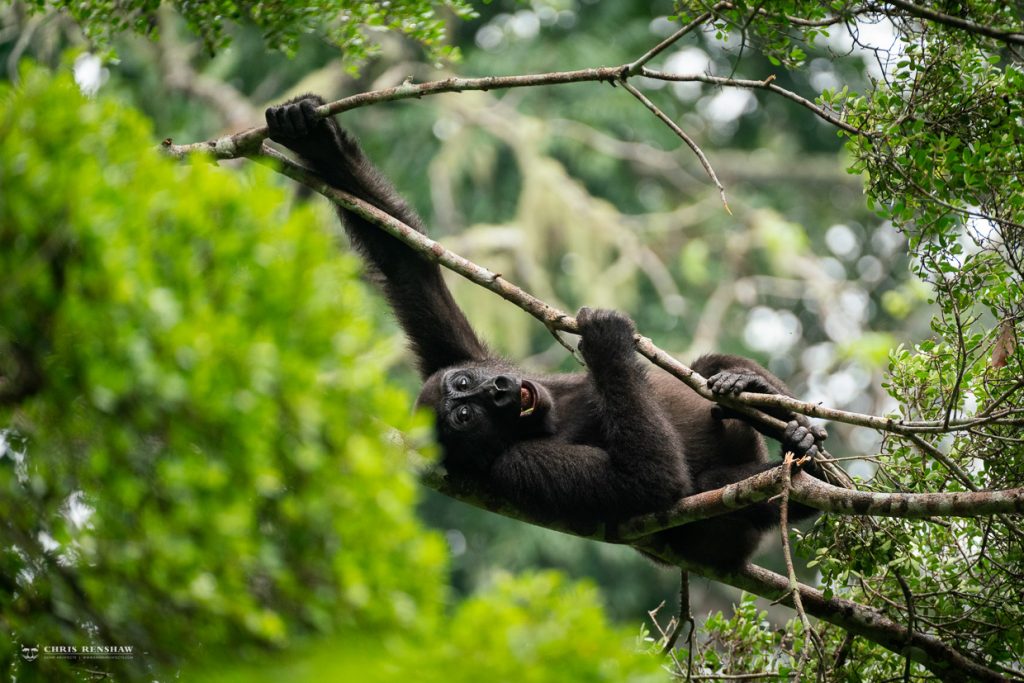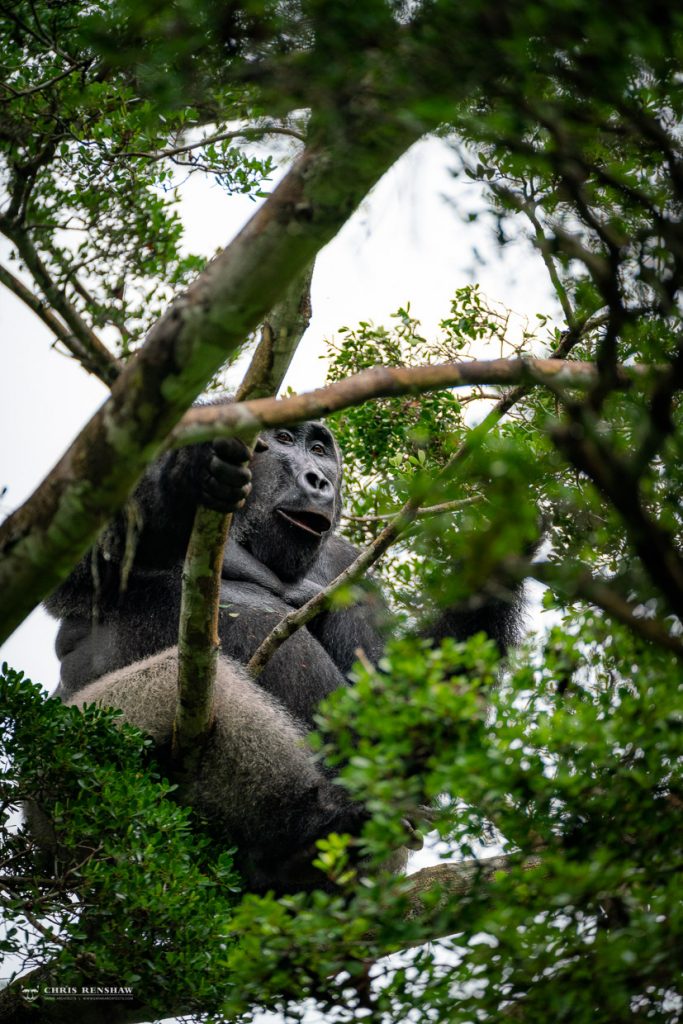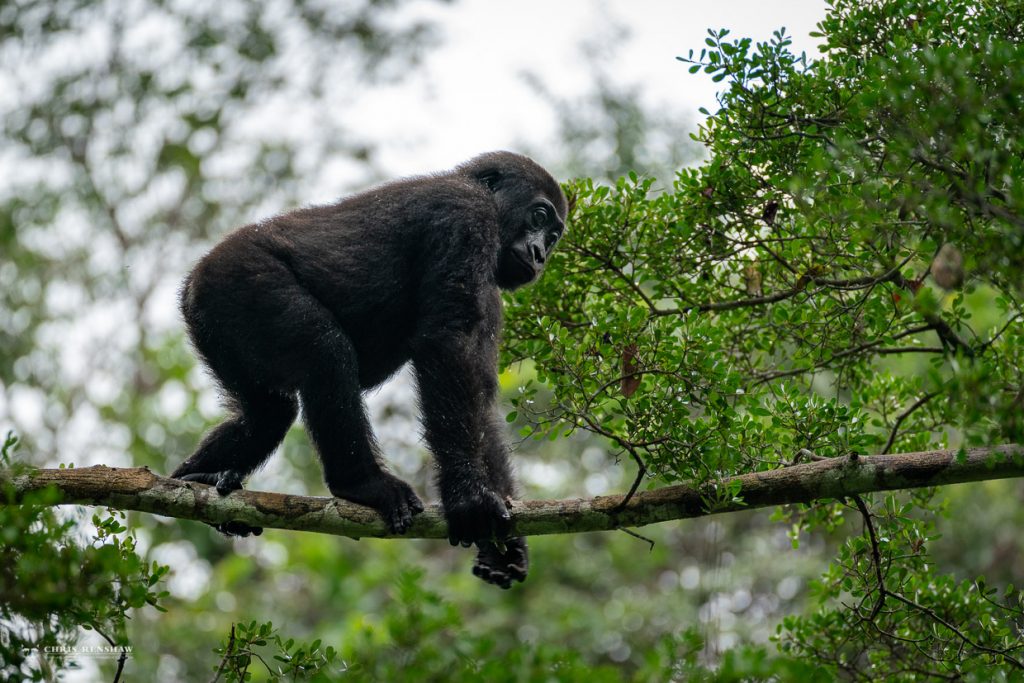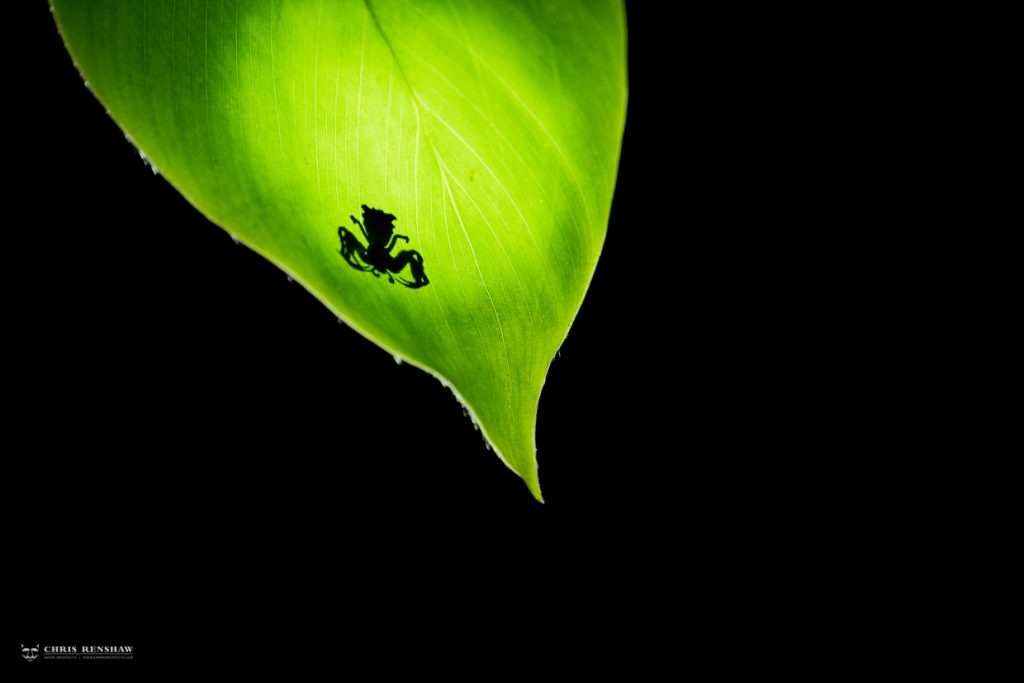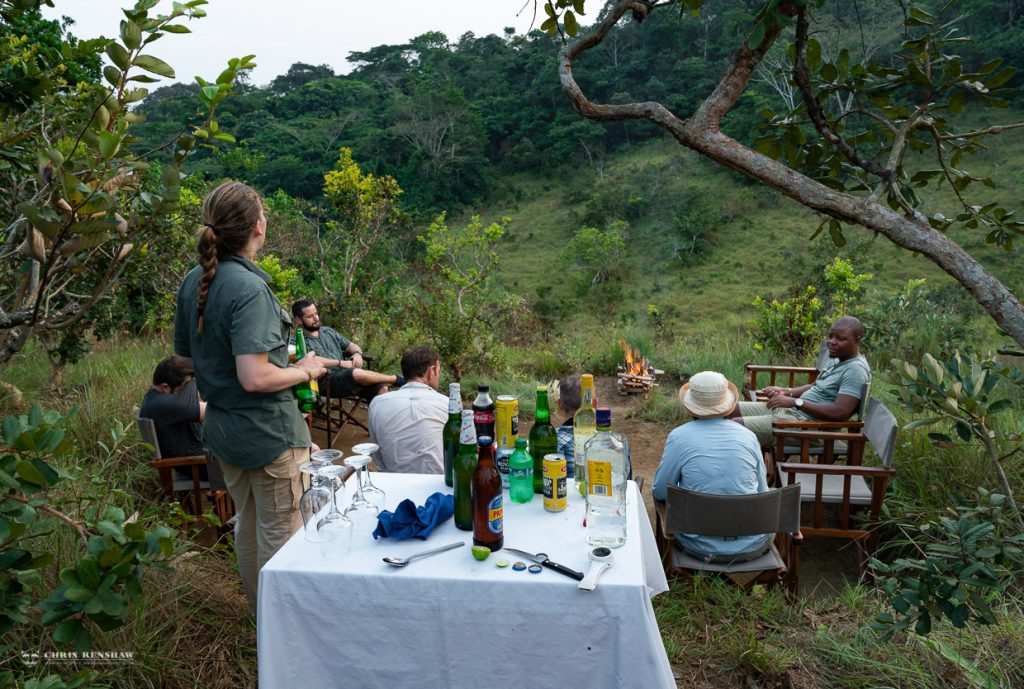 Our next destination was to be Lango Camp. Who knew what an adventure awaited us here! After a beautiful drive towards the river jetty of the Lekoli River, we realised how we were to be getting to our final destination: kayaks! Those who have met me, know I have an absolute passion for wild and remote rivers, and the Lekoli River is just that! Imagine a large, pristine river flowing through some of the most remote forest land in Africa, that is home to forest elephants, forest buffalo, bongo, forest hogs, chimpanzees and gorillas – not to mention the huge array of incredible birdlife! We pushed off from the jetty, and began our adventure downstream. Our goal for this part of the trip was to see any of the above mentioned animals, especially forest elephants! Drifting downstream, birding and just taking it all in, we rounded a corner and my breath was taken away… on the banks of the river stood a herd of forest elephants! We also saw numerous new bird species and a troop of rambunctious chimpanzees.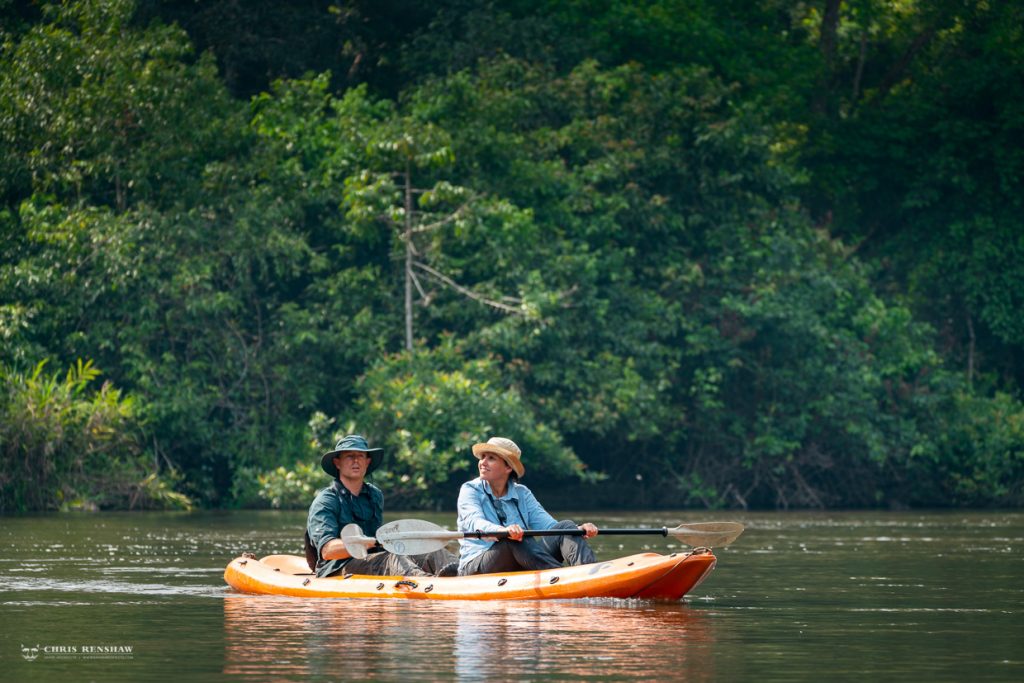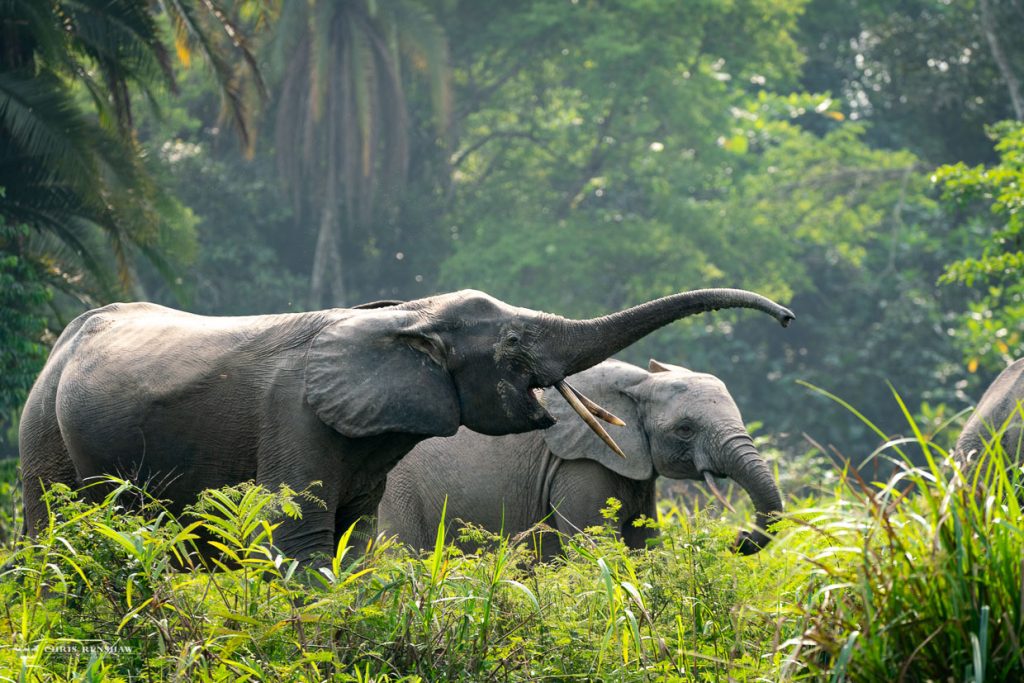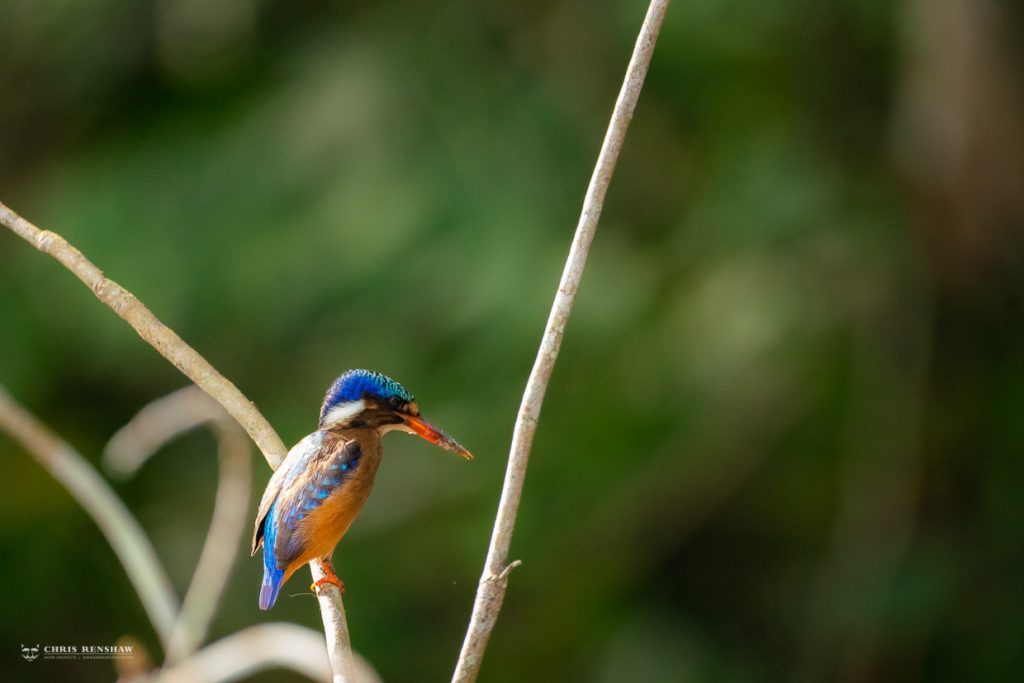 Once we got to a point in the river, we were told by our guide that this is where the water from Lango Bai enters the river… Hmmm, what is a bai? This is a large clearing in the middle of the rainforest where mineral rich waters bubble up with the water table and flow out of the surrounding forest. They can create outlets which often form rivers that join larger rivers. We disembarked where the water from the Lango bai entered the Lekoli River. Here is when "adventure mode" kicked it… We waded through waist deep water, meandering through forest clearings that were simply breathtaking. The surrounding scenery was so vast and wild, that I felt like an early explorer. We managed to see a herd of forest buffalo whilst wading, as well as the thousands of green pigeons swarming to the bai to get a taste of the mineral rich salt deposits. Fish eagles then suddenly started swooping in to try and hunt them, and we witnessed a kill first hand. After a few hours of soul-inspiring walking, we came up to the Lango Bai itself, with the camp overlooking it. With and gin and tonic in hand, we prepared ourselves for a breathtaking sunset. We were even joined by a large bull forest elephant who was pretty relaxed in our presence. What a moment, and a memory I'll never forget.
We spent the next couple of days exploring other bai's in the area, walking and meandering through the elephant pathways in the forests, and trudging through interesting patches of swap land. From a naturalist and photographic point of view, this was a truly inspiring part of the journey!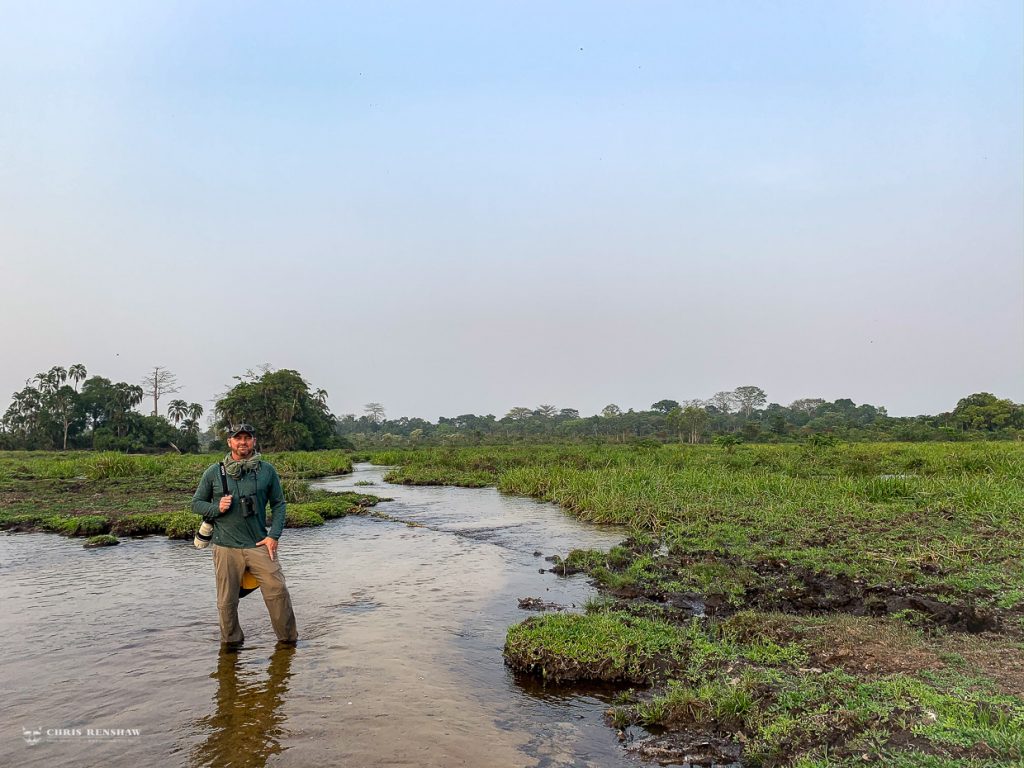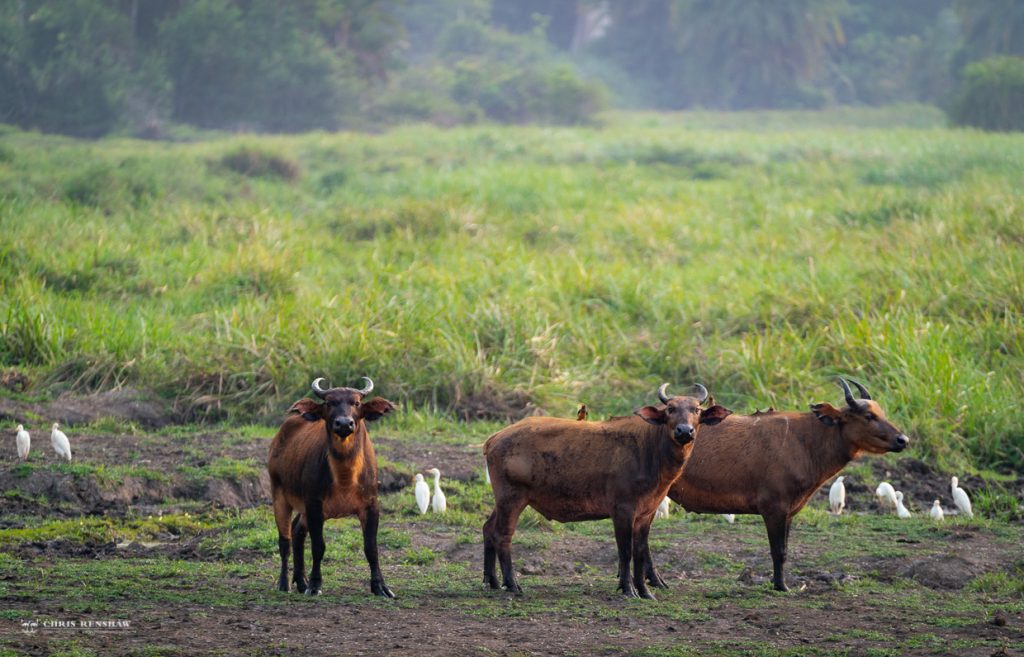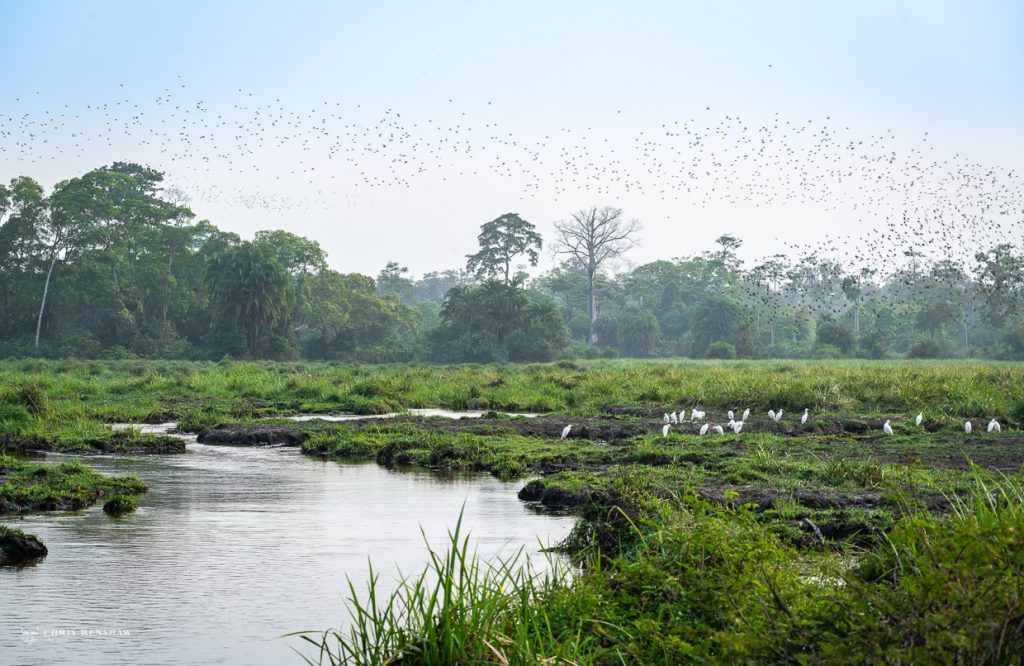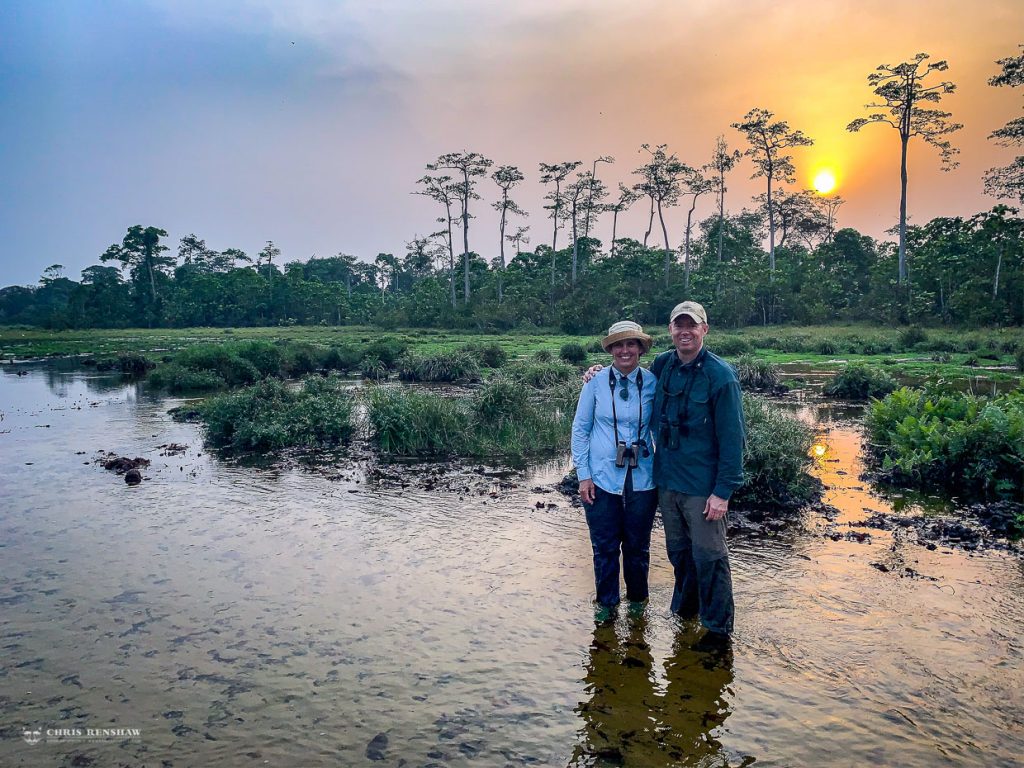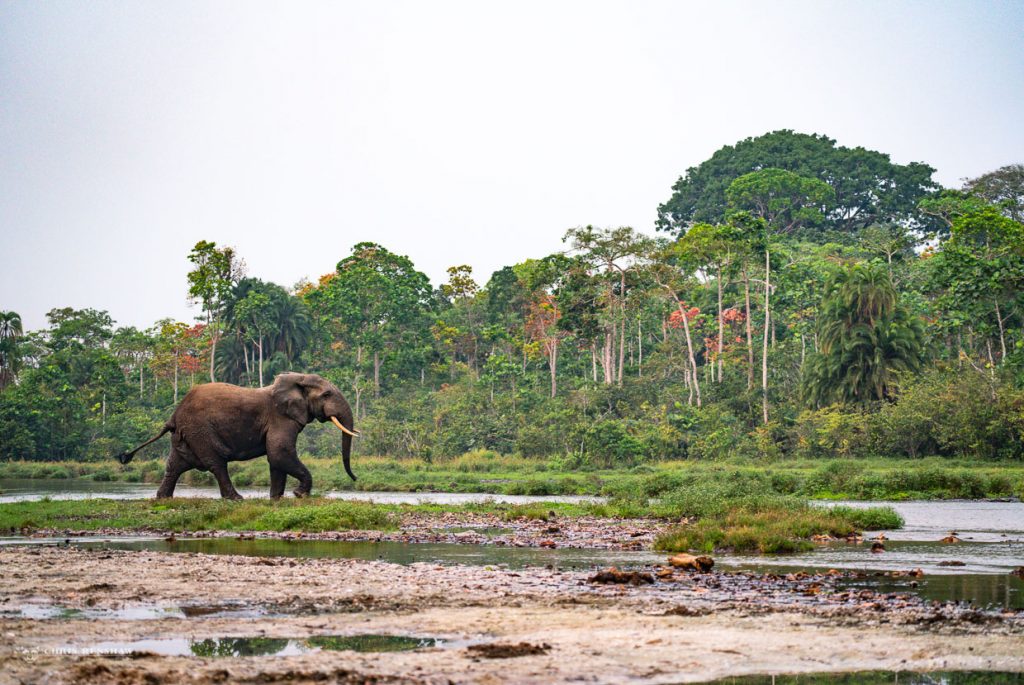 Our next adventure saw us begin the journey to the Central African Republic, namely Sangha Lodge. To begin with, we took a short flight to the north of the country to stamp our passports, then continued on an epic six hour boat ride up the Sangha River. This sounds like a lengthy time to be travelling, however, once you get into the rhythm of flying on a covered speedboat down one of Africa's greatest unexplored giant rivers, with rich, lush forest all around you, you understand the momentous and enriching experience you are undertaking.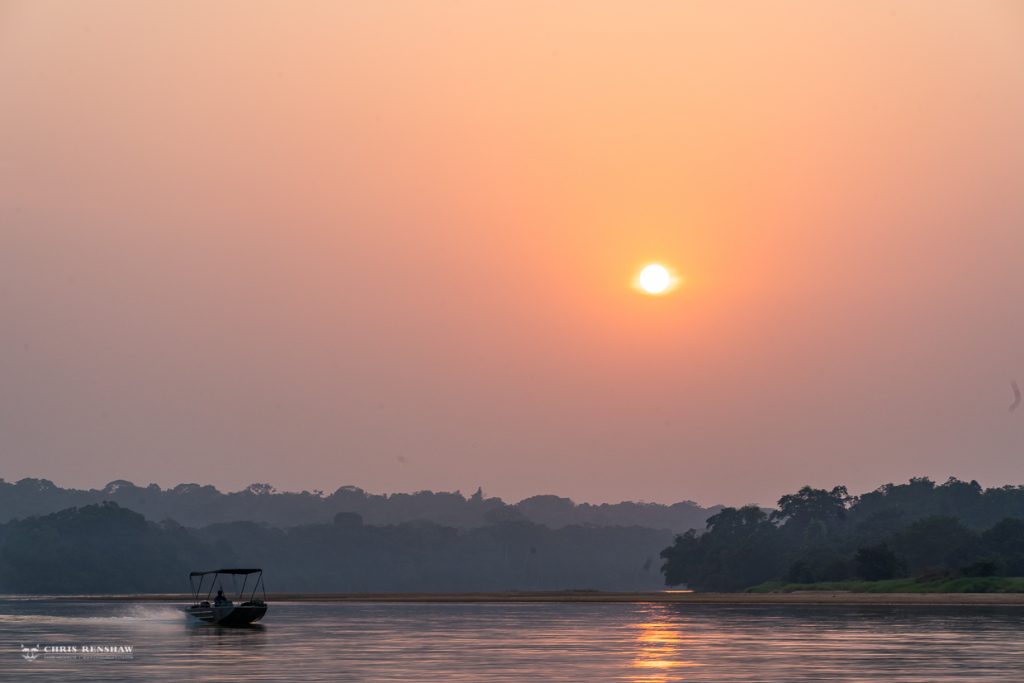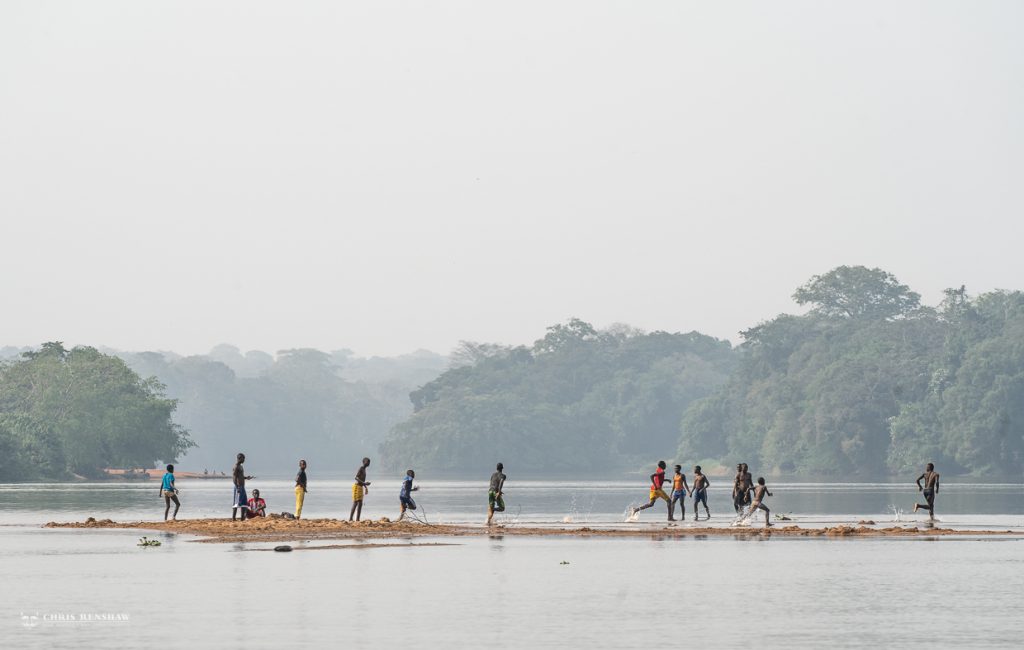 There are numerous activities at Sangha, but the main attraction is the world famous Dzanga Bai. This is where a raised platform allows you to watch all the elephants from the surrounding forests come to indulge in the salt rich waters of the bai. This is the only bai in the region so, it is always a hive of activity. The interaction between so many different groups of forest elephants is fascinating, while the possibility of some of the usually shier forest creatures like bongo, Giant forest hog, Red river hog, sitatunga and Forest buffalos visiting the bai is also higher.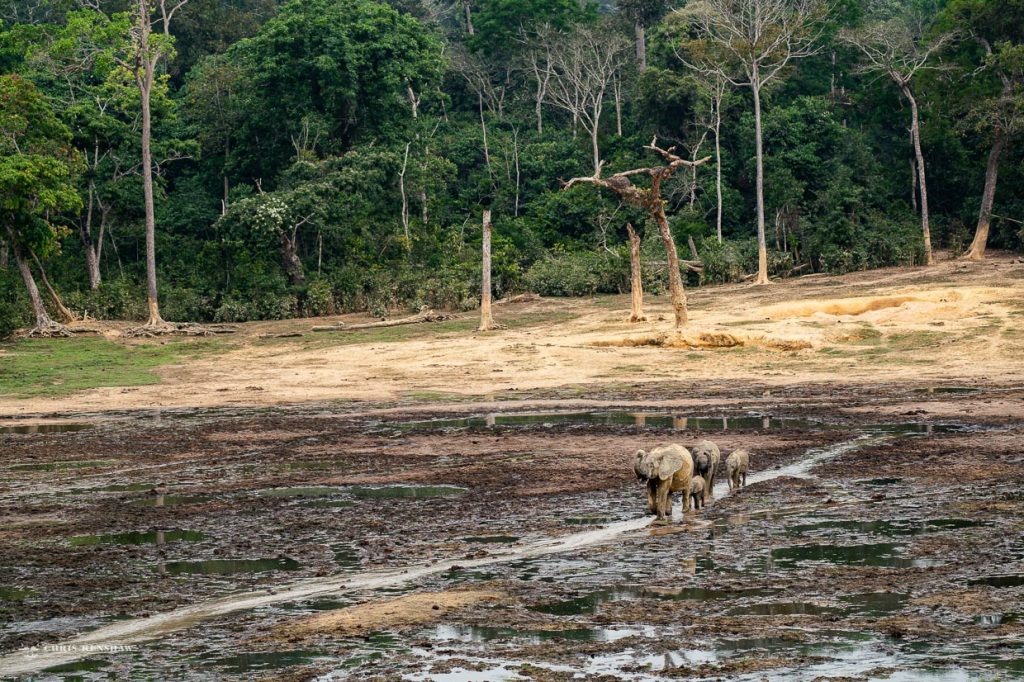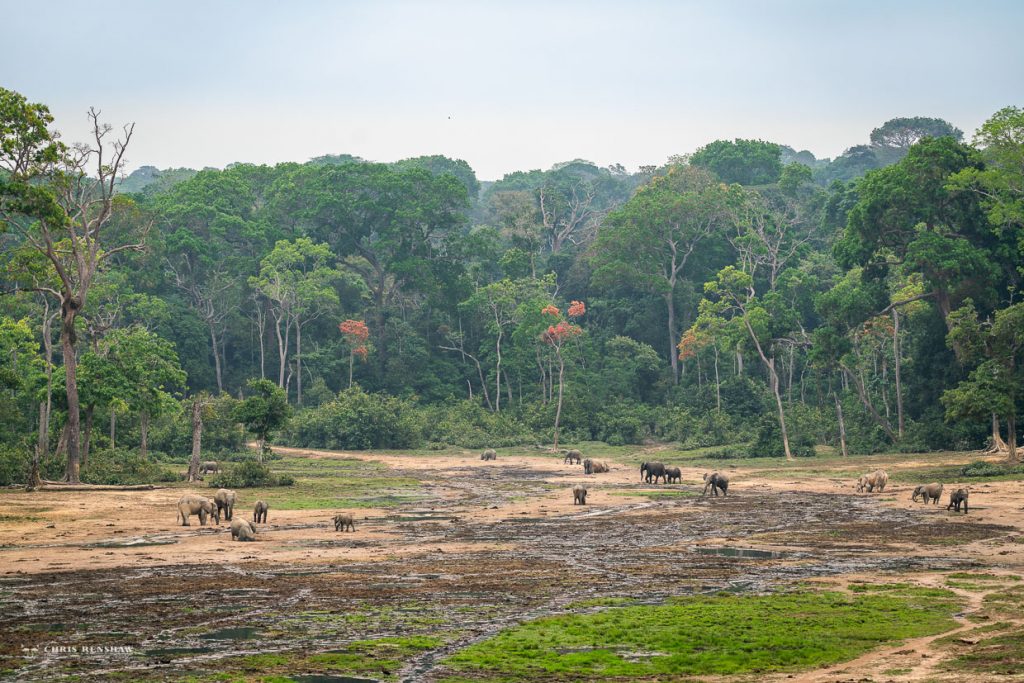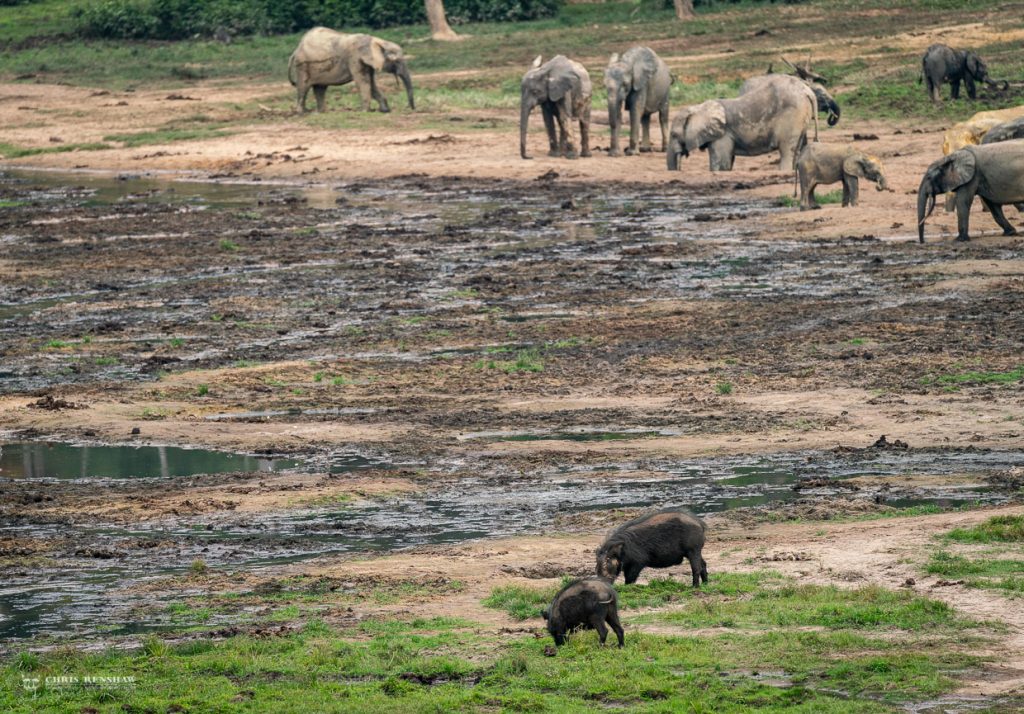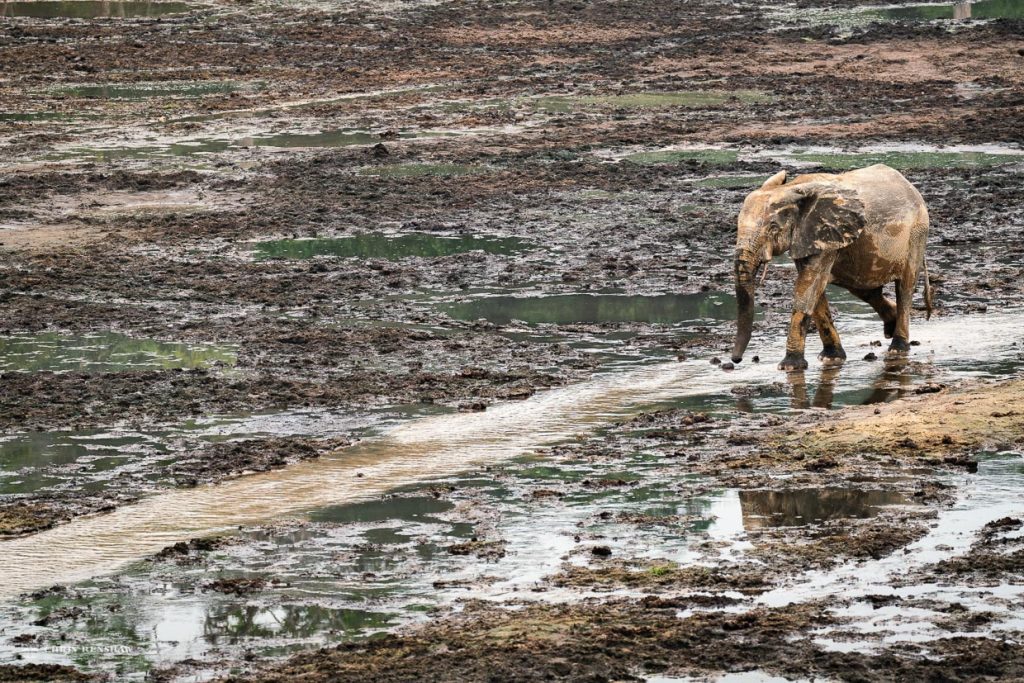 There is also a fantastic pangolin conservation project at Sangha. These incredibly unique animals are the most trafficked on the planet. Therefore, to see so much dedication to their preservation is nothing short of inspiring. They have a resident habituated White-bellied pangolin named "Koki". She is a Tree pangolin who was sadly orphaned as a pangopup. The lodge raised her and rehabilitated her so that she now roams freely in the surrounding forest. However, the expert trackers and researchers follow her from the time she wakes up in the morning until she finds a sleeping spot for the night. It was fascinating to spend time with Tessa the researcher and her assistants, as we gained great knowledge about the species and got some fantastic photographic opportunities.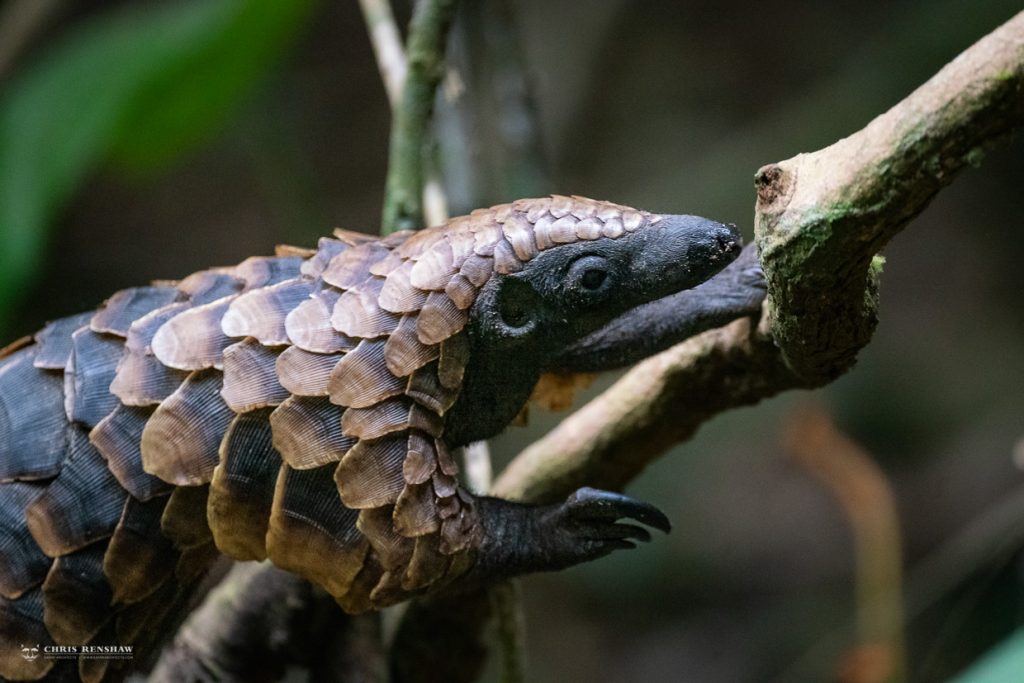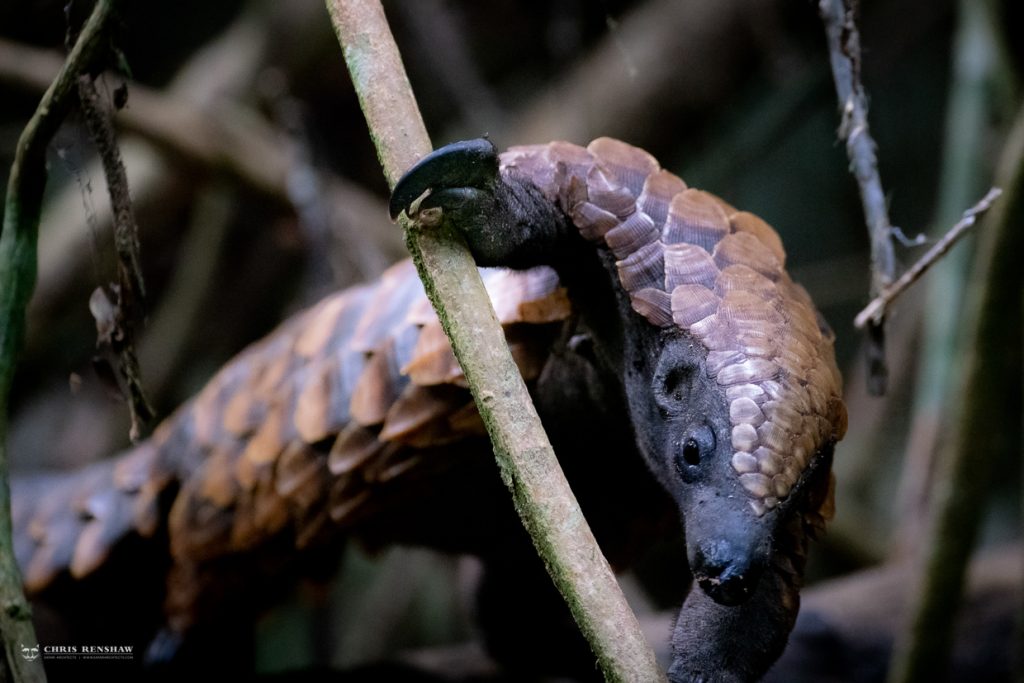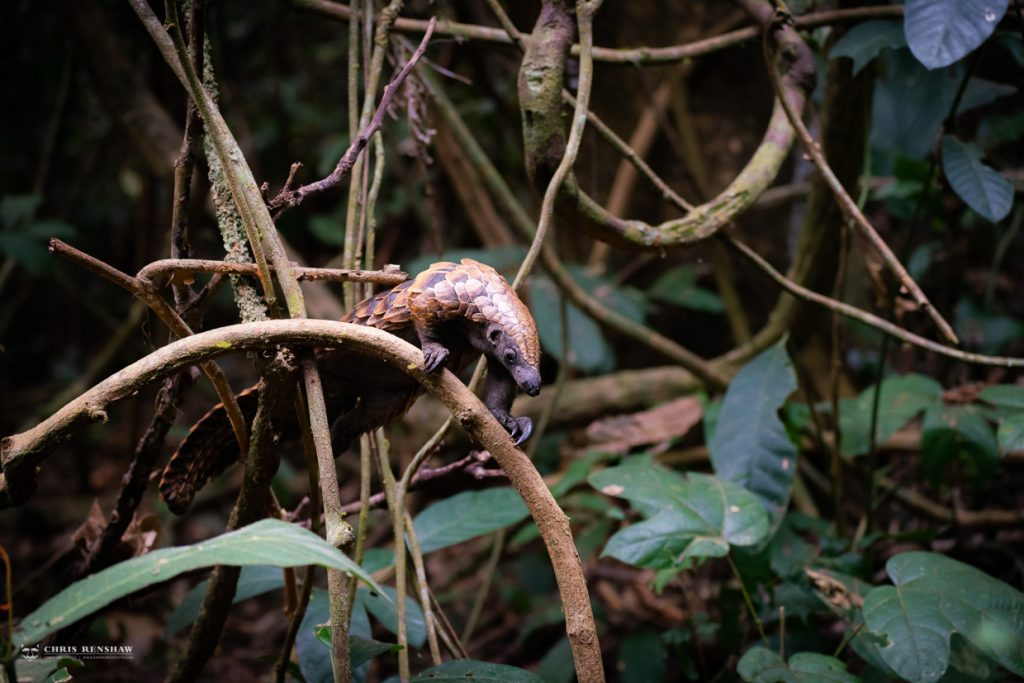 Here, you can also interact with the Ba'ka tribe, a truly wonderful experience. They still use old traditional methods and are permitted to do this outside the park. One other fantastic activity at Sangha is the walking. We took a walk through "The Valley of the Giants", an area where the massive forest trees of many different species tower over you: a breathtaking experience! On our last afternoon, we too kayaks up the Sangha River, and drifted down with the natural currents. Watching the sunset with a cold drink in hand and good company surrounding us, we reflected on the whole trip and what a life changing experience it was.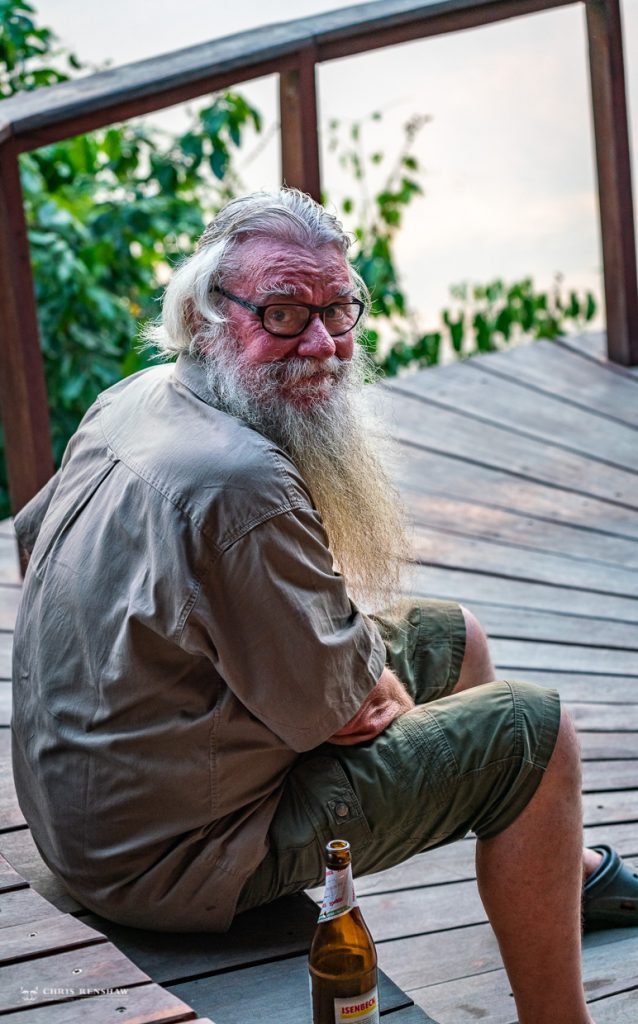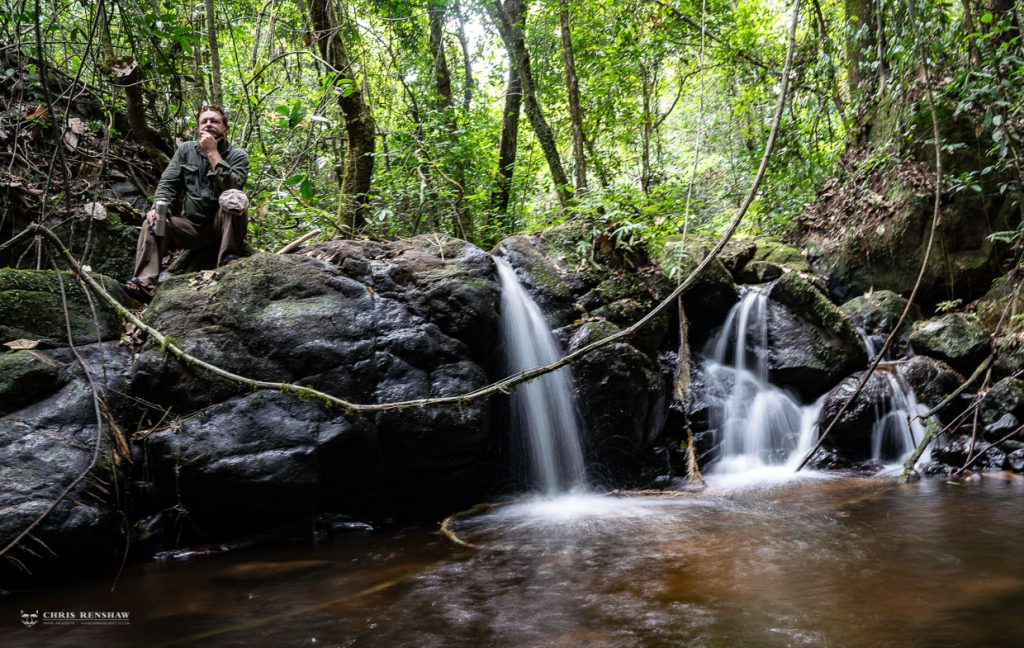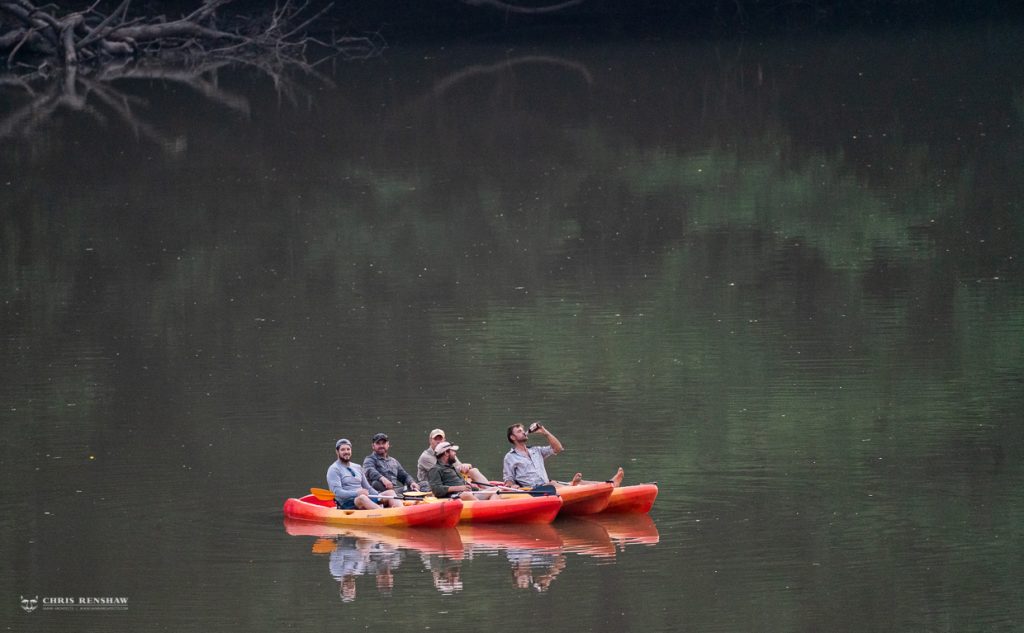 What a journey. I can now look at a map, at the green expanse in the middle of Africa and proudly say "I've been there!"
Thank you to all involved, and for the team that went on this adventure with me. It was truly a time we will never forget.
Warm Regards,
Chris and The Safari Architects Team.