One Family's Journey of a Lifetime
Family safaris that are privately guided and chartered are what we do best and, we believe, the most fulfilling of all journeys. Every time I return from a trip like this, I get feelings of deep nostalgia, overwhelming joy and even a little sadness. Nostalgia, because it reminds me of the journeys I have done with  my own family and the memories we made together. Joy, because of the privileged position I am in to witness families take in the beauty of Africa and draw closer together from this life-changing experience. Lastly, sadness, as I have to say goodbye to people I have formed a bond with through experiences which undoubtedly bring individuals together. The Truwit family were no different! What a pleasure to share this journey with you in such beautiful places…
Cape Town was our first stop, and we certainly hit the ground running! A hike straight up Table Mountain boasted breathtaking views and some amazing photographic opportunites. The following few days we explored all that Cape Town had to offer us, from scootering down mountains and exploring Cape point, to getting eye-level with penguins and climbing Lion's Head, we certainly "adventured" the whole of the Cape. A highlight, however, was also seeing the other side of the spectrum: a trip to the Imizamo Yethu informal settlement proved extremely eye-opening, sharing many laughs and meeting some incredibly charming children, our hearts were full! Also, let's not forget "Jill's special friend" and the "poop shoe"… Our accommodation in Cape Town was world-class. Our villa at Ellerman House was nothing short of amazing, the cuisine was incredible and the people we met blew us away with their kindest and hospitality. All in all, Cape Town was unforgettable!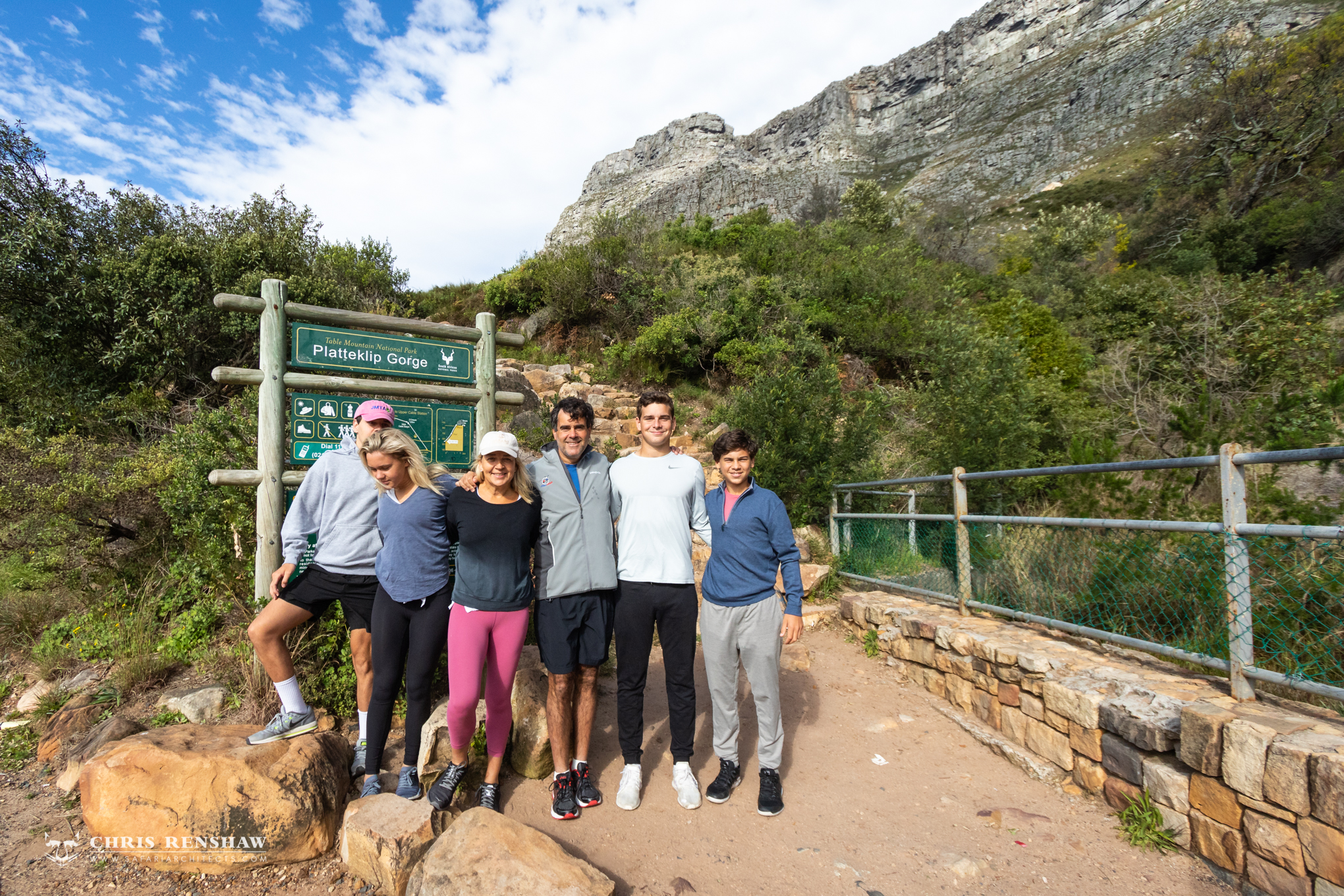 Namiba is vast, desolate and dry… but absolutely stunning at the same time! Dream-like landscapes are what make this ancient desert so beautiful; golden sunsets, magical sunrises and dunes that seem never-ending. Little Kulala was our home base and we spent the next few days maximising our time in this desert paradise. After landing and settling in, we set off on a drive in search of a perfect spot to watch the sunset (not hard to find in this magical place). A sundowner drink a top a mountain started things off for us, surrounded by a kaleidoscope of warm light and beauty! From up here, there was no doubt we were somewhere unworldy. A morning climb up "Big Daddy", the highest dune in the world, followed by a walk through the petrified trees of Deadvlei were must-do (and done) activities. Quad-biking in the afternoon light was also a highlight, and boy did the team own it! We finished our time here with a hot air balloon cruise through the skies, taking in the fire-red scenery below for the last time… Namibia, what a gem! 
The Okavango Delta is a pristine, wild place and is the biggest inland freshwater delta in the world. Crystal clear waters flow through a myriad of channels and nurture an abundance of wildlife. We were very spoilt and fortunate to be able to see a large amount of this wildlife and experience the many dimensions of this water desert. We were in awe when a large male leopard greeted us on the road from the airstrip, along with some giraffe, zebra and elephant – what a welcome! Once at our camp, Vumbura Plains, we settled in and marvelled at the setting which we would spend the next few days exploring. On our first drive we searched for lions, but without success. However, a troop of baboons proved to be the highlight as they played and entertained us with their clown-like antics. That night, lions kept us awake with their roars, almost inviting us to come and find them the next morning. Luckily, our patience was rewarded, and we saw them basking in the early morning light. Over the next couple of days, we also found their pride of females and cubs. Amazingly, they were visiting our aircraft on the runway!
A chopper ride is a must in order to understand the size and diversity of this watery paradise. From the sky, we marvelled at the lagoons and channels below, searching for crocodiles and hippos as we zipped through the air! Exploring the channels at ground level is also something one needs to experience. Both by motor boat and mokoro, we got an understanding of what life in this system is all about. We finished with a glorious sundowner drink stop with our feet in the ancient waters of the delta. Our visit to the Okavango was certainly nothing short of incredible!
The Sabi Sand game reserve, and specifically Singita Castleton, is a game-viewing mecca. The lodge itself is a sole-use homestead that has all the comforts of a luxury lodge whilst being completely private. As this was our last stop, we had a few animals that we still wanted to see. Rhino, wild dog and cheetah were the most sought-after, however, we got way more than we wished for. Not only did we see plenty of rhino, we had the rare opportunity to spend time at an African wild dog den site! We also found a mother leopard and her two cubs on a carcass, another male leopard, two male lions on a waterbuck kill and much more. Throw in a few extras like jogging in the bush, friendly tennis matches and a baking class (as well a breakfast on the cool sands of dry river bed) and you could say that life was pretty cool! The cuisine and wine pairings were fantastic, the setting breath-taking and the staff so warm and hospitable. We ended our stay with a boma dinner under the stars, traditional singing and dancing and a deep overall feeling of euphoria. What a special place to end our whirlwind safari!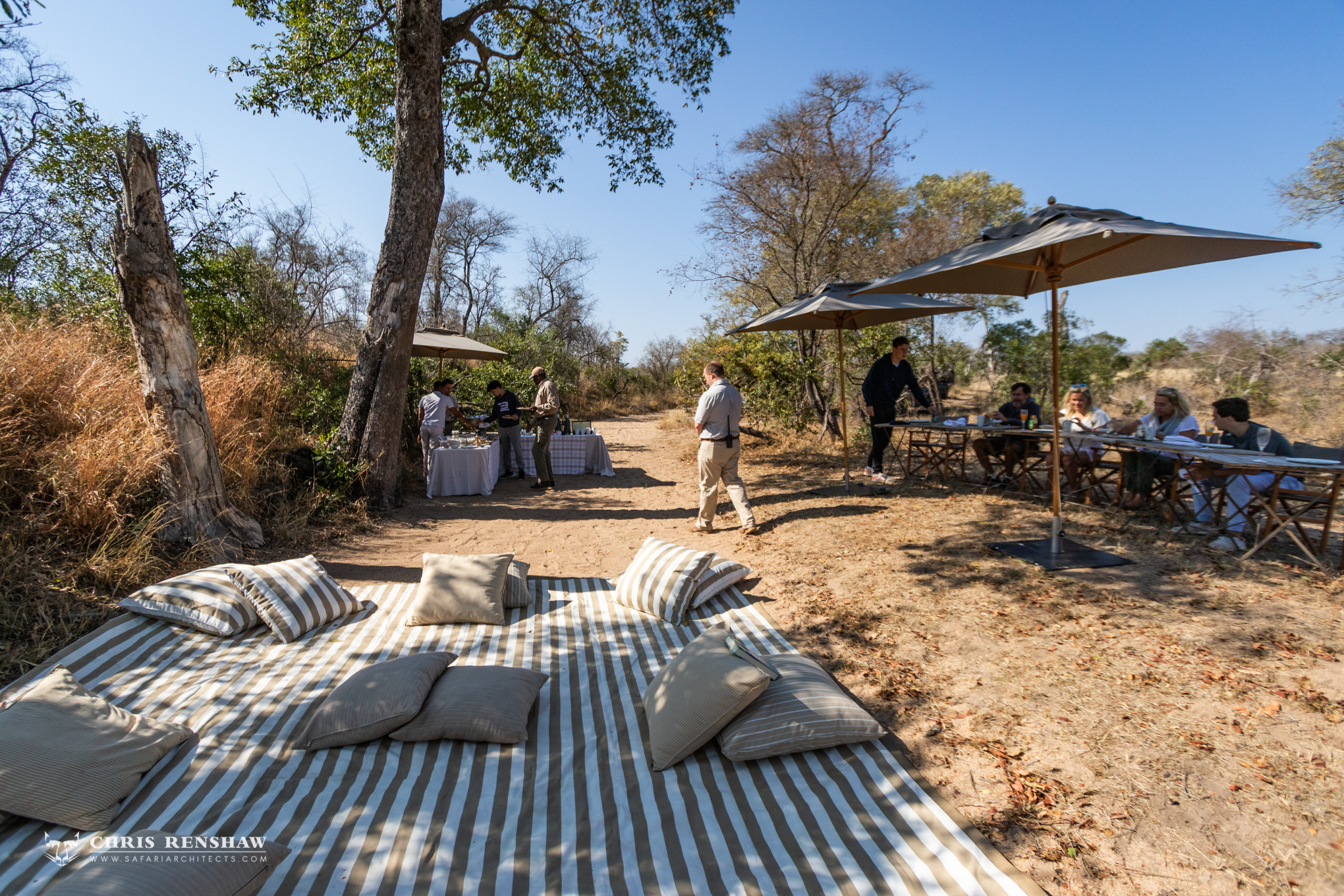 Farewell to a family that inspired everyone around them to have fun, get involved and just be happy. A truly wonderful family safari that left me, and undoubtedly them, with those amazing feelings I described at the start…
Thank you!
Regards,
Chris