Safari Architects – Why we do it?
Have you ever thought about travelling to Africa? Or have you been before and now thinking about your return? If either of these questions resonate with you, you may want to continue reading…
We are often asked: "What do you guys actually do?" As if our stories and pictures of the bush are too good to be true, and this certainly can't be our full-time job. The idea of living out one's passion every day and making it into a career is unfortunately a foreign concept to many people.
We have been lucky enough to turn what we do into our career. To experience the beauty of Africa with people from all over the world, some of whom are first timers and some whom can't help but come back, is extremely rewarding. To be able to share these beautiful areas with like-minded people and revel in each day's new adventure is the ultimate gift.
To clear up any suspicion, we'd like to shed some light on who we are, what we do and why we do it.
Who we are
For the past nine years, Safari Architects has been designing bespoke luxury safari experiences for guests from all over the globe. From discovering the magnificent wetlands of the delta to exploring the wide-open plains of the Serengeti, no one trip is ever the same!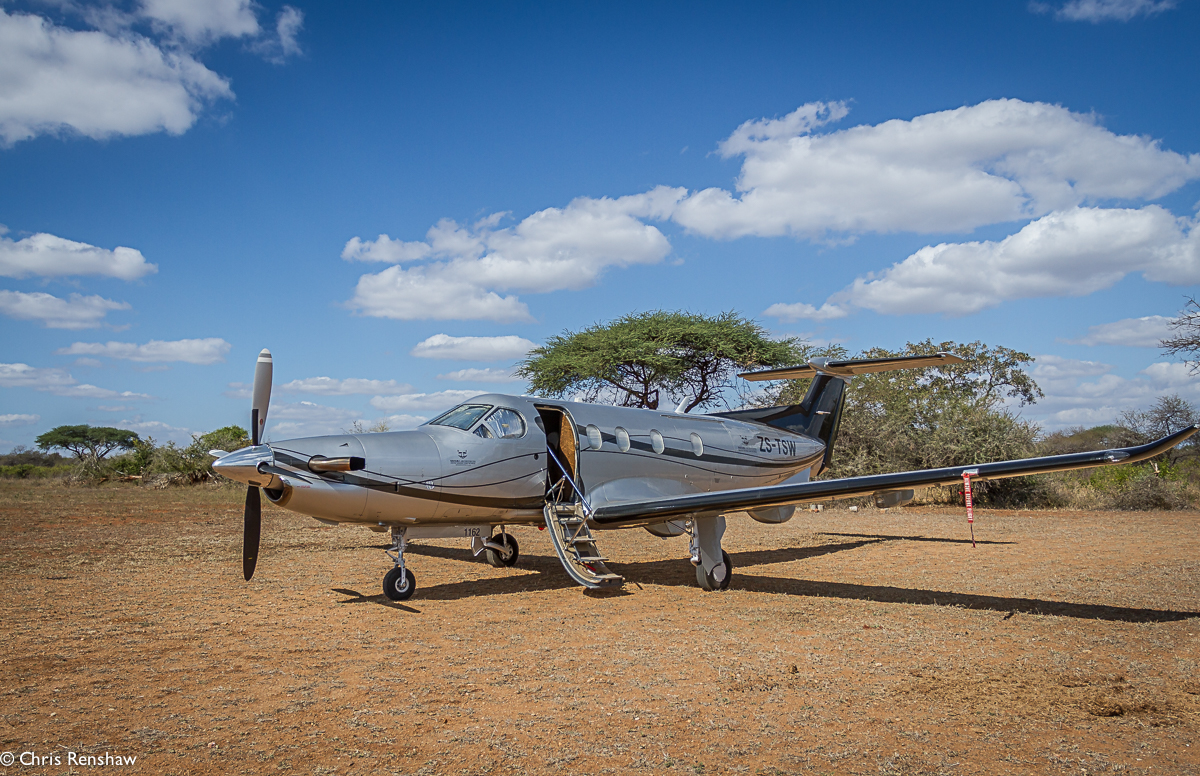 A unique addition – you own aircraft for your entire safari.
What we do
Safari Architects, with 'architects' being the operative word, builds guests' experiences from scratch. A trip is designed with each individual guest in mind. Some have dreams to see leopards for the first time, some long to interact with a troop of mountain gorillas, whilst others may want to tick hot air ballooning over the great migration off their bucket list. Our job is to ensure that all these diverse dreams come true as well as everything in between.
Why we do it
Who would turn down the chance to create unforgettable moments, remarkable experiences and once in a lifetime memories in what we believe to be the most beautiful place on earth? In addition, when you throw in being able to share that with people who are experiencing it for the first time, it sweetens the deal even more.
It is a privilege to know that people put their dreams of Africa in our hands and give us the chance to exceed their expectations. The thrill of going above and beyond what they ever thought was possible is an easy feat when this spectacular continent and its offering never seems to disappoint.
We spoke to our two private guides and this is what they had to say about why they do what they do.
Mike Sutherland: Safari Architects private guide & social media manager
"Why do I do what I do? It is a simple yet very tough question for me to answer. It's not as straightforward as many people may think.
The bush has always held a special place in my heart after years of visiting as a young child on family holidays. There has always been something mysterious about the bush that captivated me.
I am driven by an unending passion for wildlife, the bush and photography and the need to share this passion with my guests. There is something magical about the bush that makes everything more tangible and allows you to reconnect with what is important. 
Being witness to the positive effect the bush has on our guests is also something that will never get old.  
My aim is to continue to make these dreams a reality for all of our guests, and give them an insight into what Living The Dream is all about."
Chris Renshaw, Safari Architects private guide and co-owner
"What drives you? What gives you joy? Are you passionate about anything and why is this so? These are the questions I ask myself daily. It is an introspective approach but something that gets me out of bed every day.
My inspiration comes from a few sources, but most notably, it comes from the people I have met along my journey in this industry. One of the most inspirational persons is an unassuming character, one who guided me through this complex yet simple world of the African bush. He was my first safari tracker, Isaac. The way he was able to appreciate the simple things in life, cherish them, smile and be happy is something that has resonated with me ever since our time together. Slow down, think, watch and take it in.
My second influence is again a tracker with whom I worked. Martin, the softest, most kindhearted man I have had the privilege of meeting. He taught me to look at each individual person in the world and not to judge him or her, but listen and always give him or her a chance. We are all different but, essentially, the core of a being human is very similar.
There are many other people that inspire me too, all sharing similar characteristics of being happy, calm and providing joy to others through their actions and personalities.
Bring this back to Safari Architects, and I can then answer the question. My "why" is the incredible joy I get from showing guests my world for the first time. Like Isaac and Martin taught me, slow down, look, listen and breathe. See what the world is really showing us. This essentially puts us on the same page for a moment in time, and this is when people really connect with each other and the environment around them."
Whether you resonated with our story, our "why" or were just able to take some insight away from reading this, we have done our job in giving you an awareness of who we are and what we stand for.
To follow along on our continued journey, go check out our other blogs and our social media channels.
Instagram:
Facebook:
Keep chasing your why!
Safari Architects Team
Written by: Mike Sutherland
Photographed by: Mike Sutherland & Chris Renshaw