A Multi Country Epic Safari
A multi country safari with a private aircraft, pilot and guide is the pinnacle of luxury safari travel. Our most recent trip included 4 countries, 4 unique and incredibly diverse environments and 4 of the most beautiful lodges in Africa. Chris described the trip as one of his best safaris he has had the pleasure of guiding;  accompanying one our of most faithful clients, made it even more special. Below are some of the images that were captured and the stories that go along with them.
The safari started at OR Tambo International Airport where we cleared customs and boarded our Pilatus PC-12NG aircraft. The first stop was Singita Pamushana in Zimbabwe. Here we set our sights on tracking down and photographing the highly endangered black rhino, spending some time in the underground Wata Pan Hide, and exploring what this beautiful concession has to offer. I think the images speak for themselves…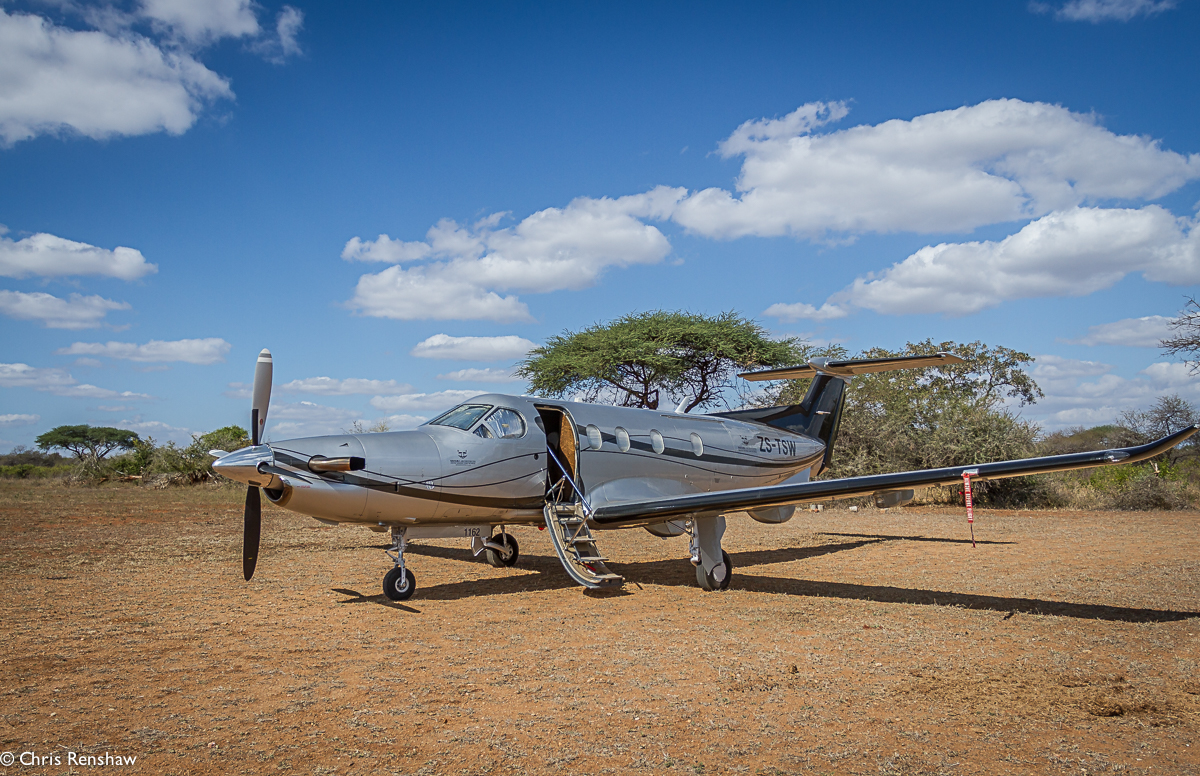 Our Pilatus PC12NG aircraft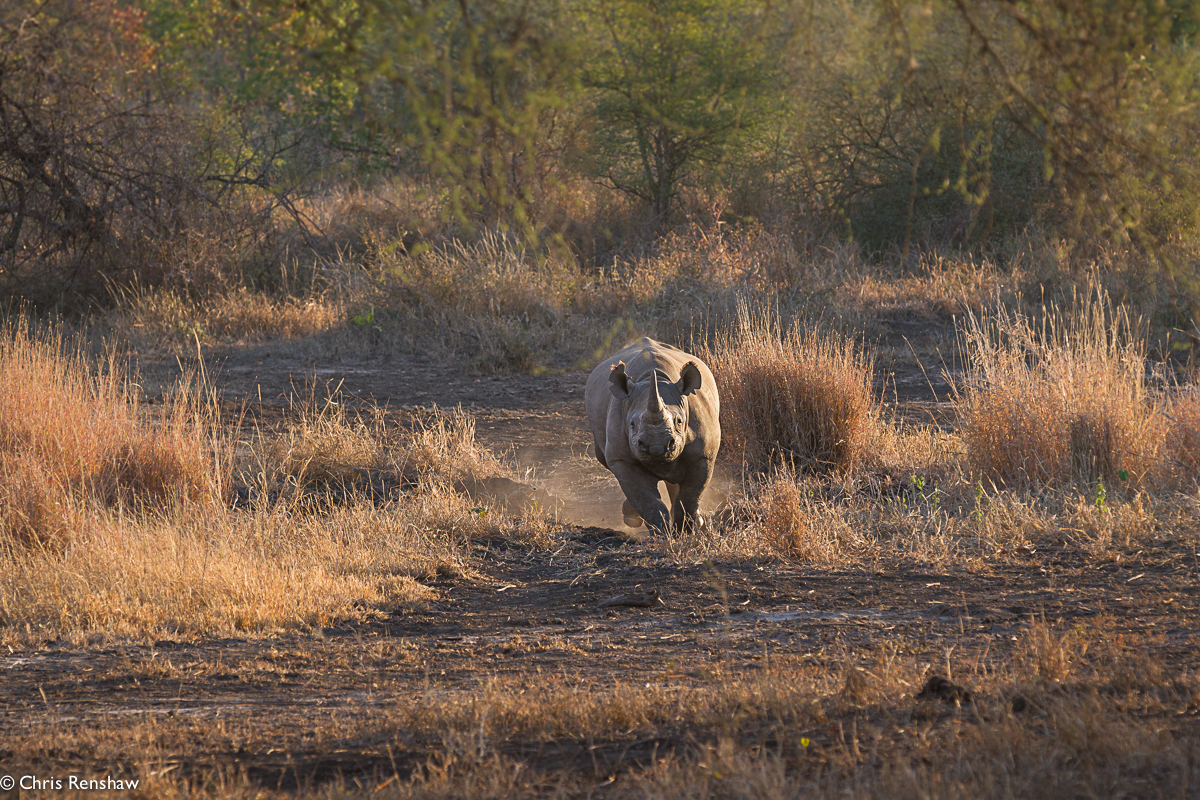 We had two black rhino sightings. The most exciting was when this bull decided that he did not appreciate being disturbed and gave us a mock charge, ending in dust and sand clouds.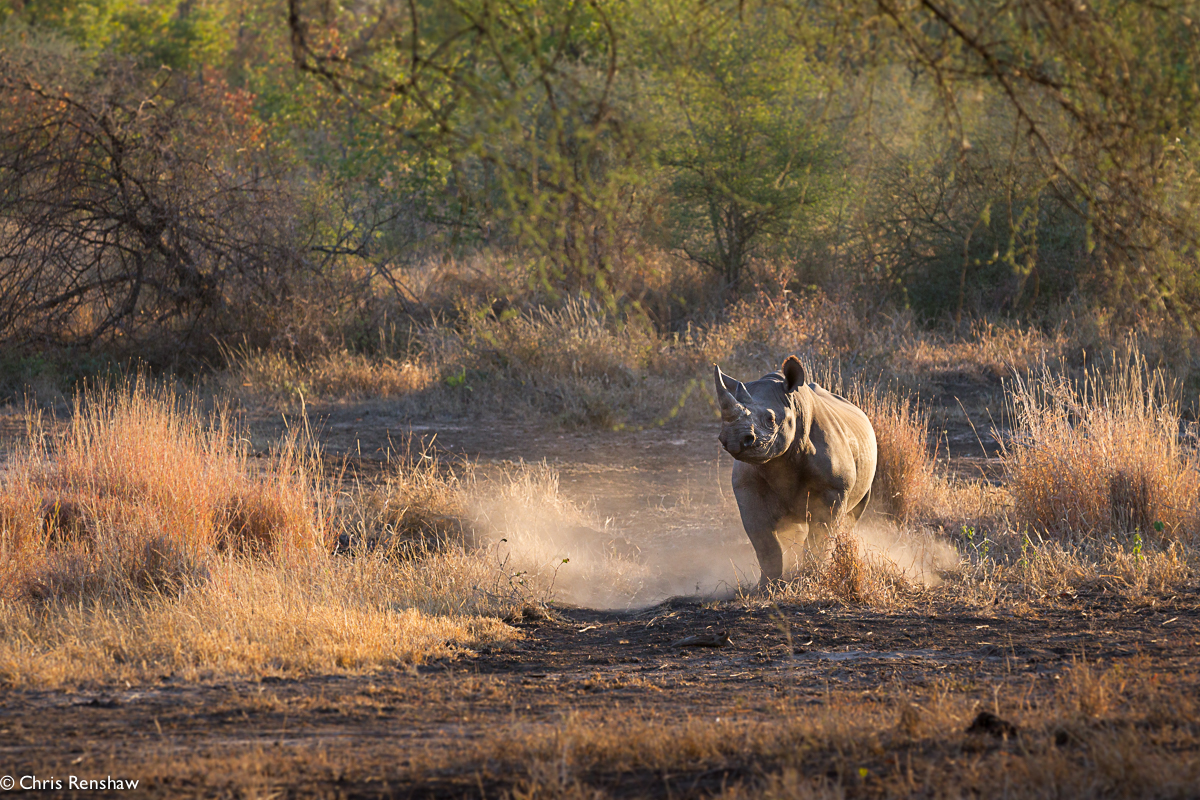 A pretty intimidating stance!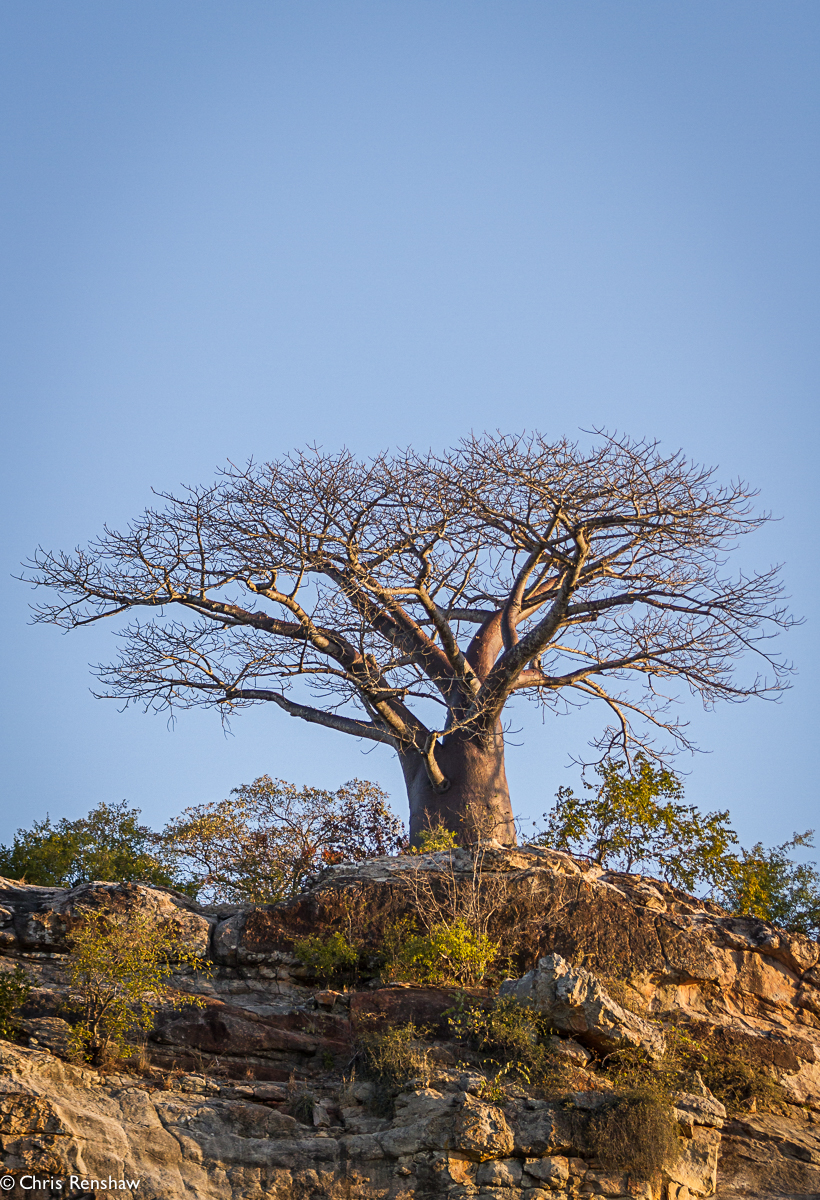 A famous baobab tree. There are many opportunities to see these ancient and giant trees on the rocky outcrops and open plains of Pamushana.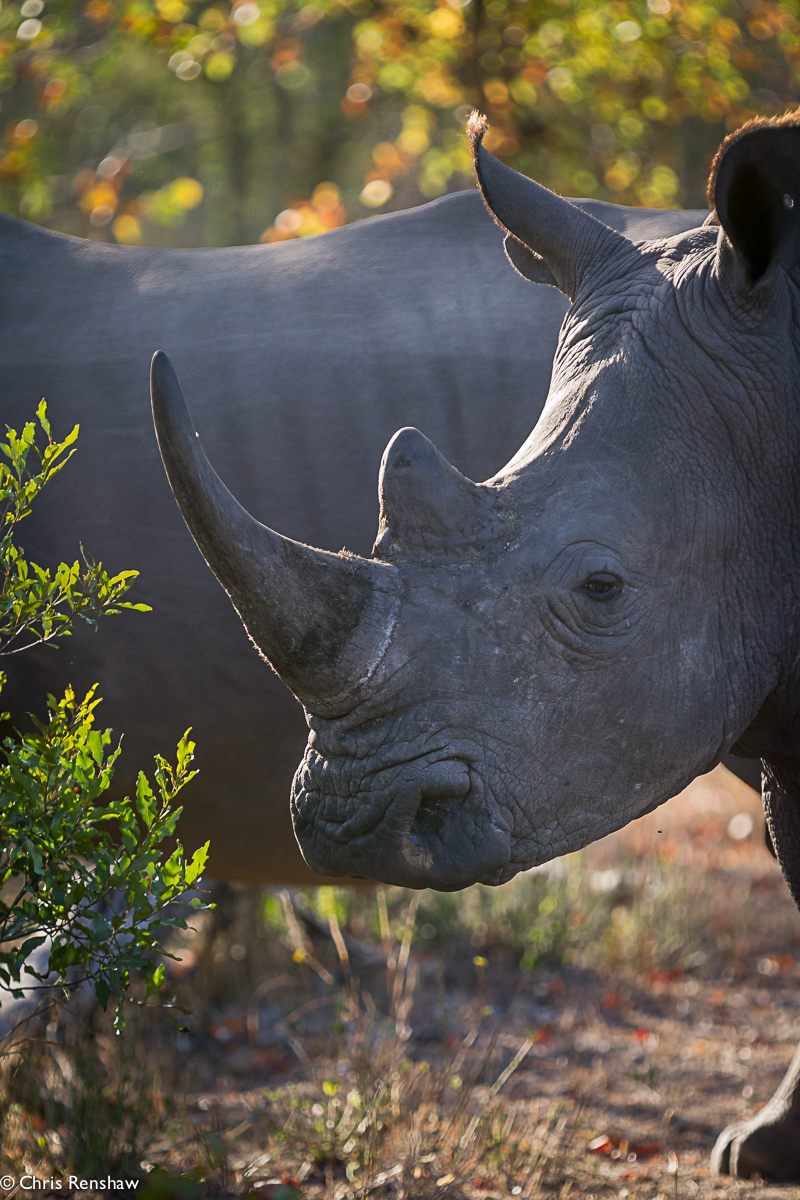 White rhino are also found here.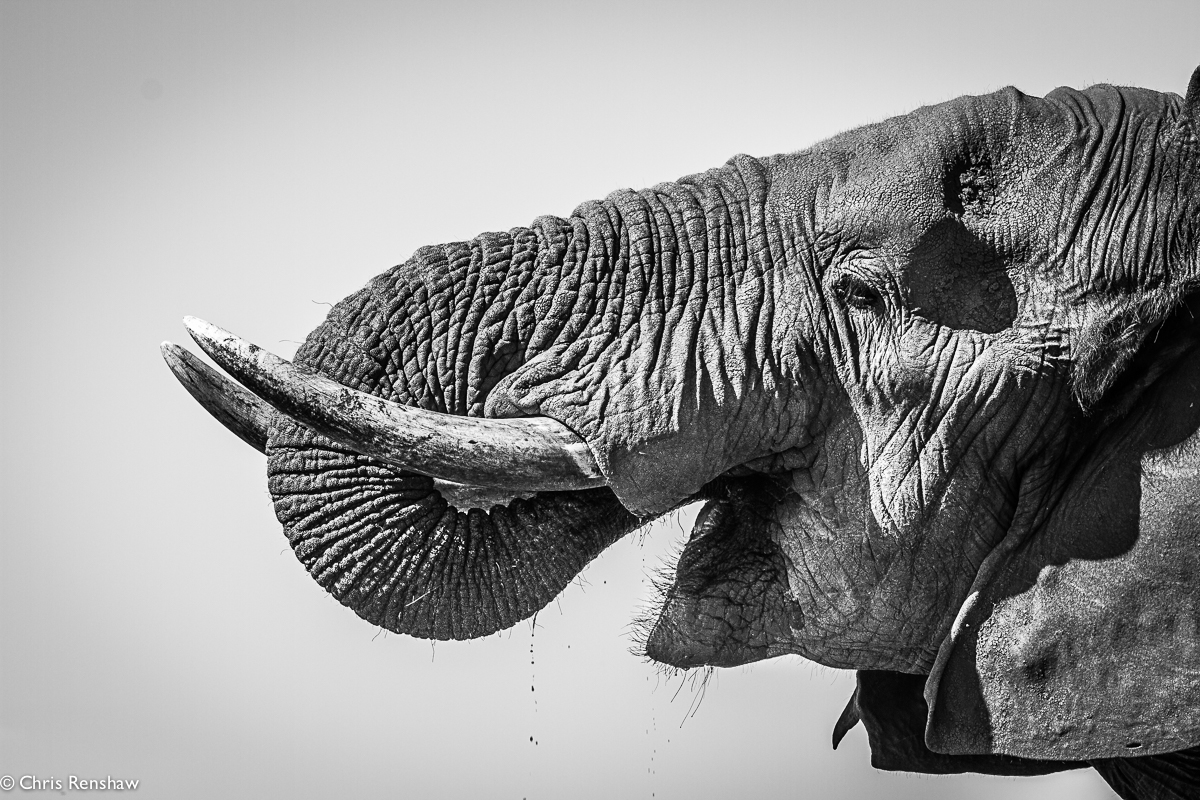 Singita Pamushana is famous for some of the last big tuskers in Africa. We found this middle aged bull quenching his thirst, late one morning.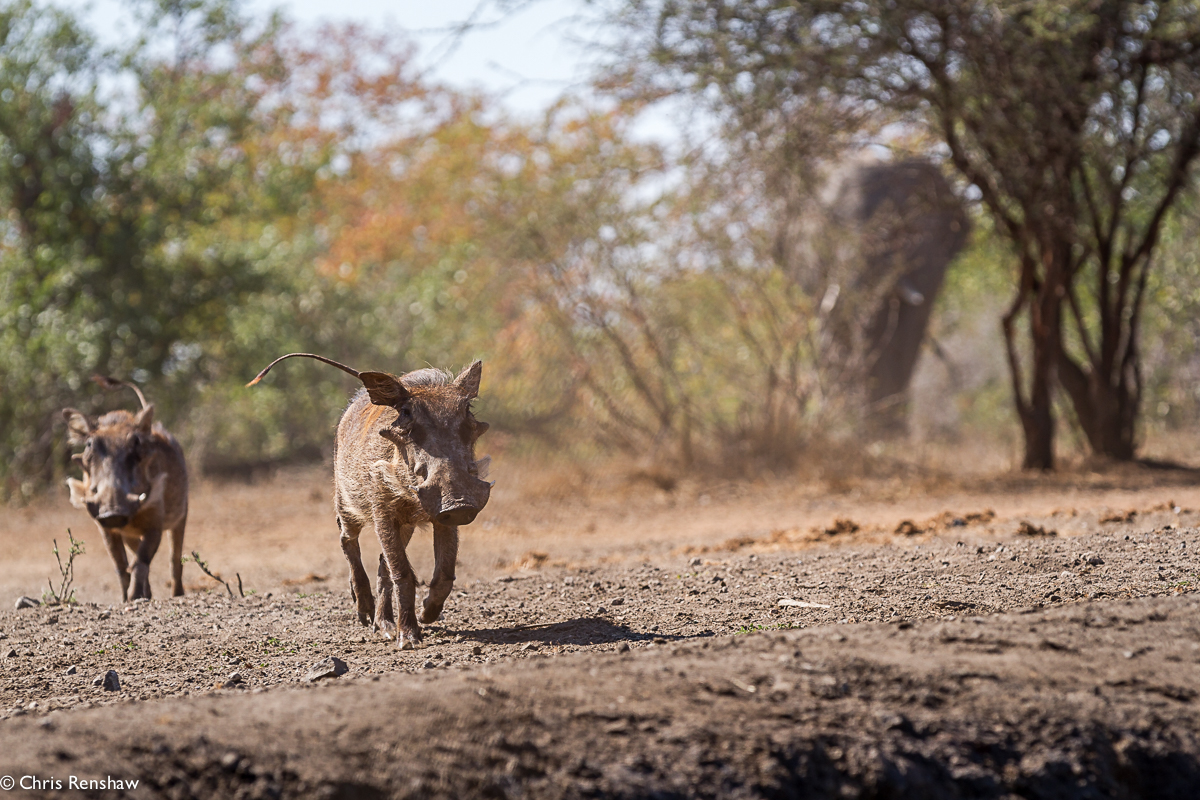 The underground hide at Wata Pan provides an excellent vantage point to discretely observe a plethora of animals. The activity there in the drier months of the year, covers a range of creatures from the tiniest birds to giants beasts.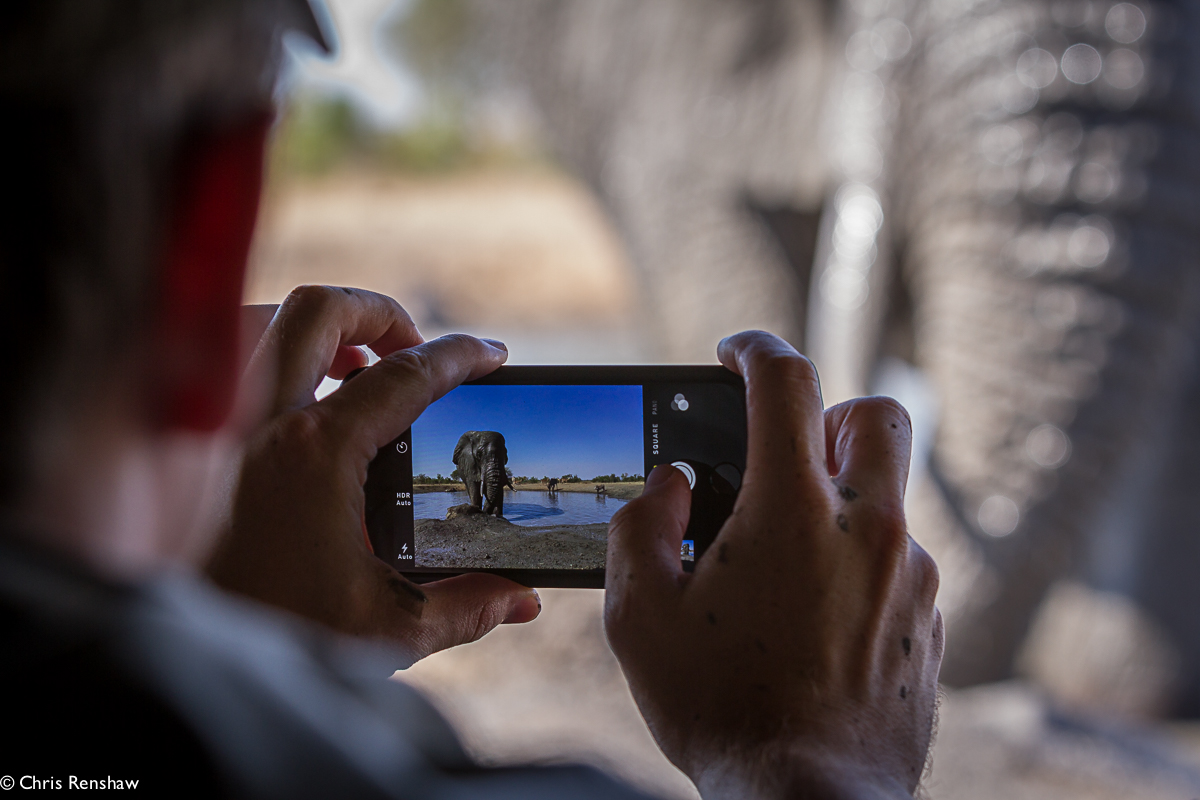 This image really conveys the incredible close proximity of the animals, as well as the photographic opportunities that you get. Here, Pete our pilot, takes a photo of a sable, warthog and a large elephant bull. You can see the mud on Petes hands, which was deposited by an elephant that was so close, he sprayed us by accident.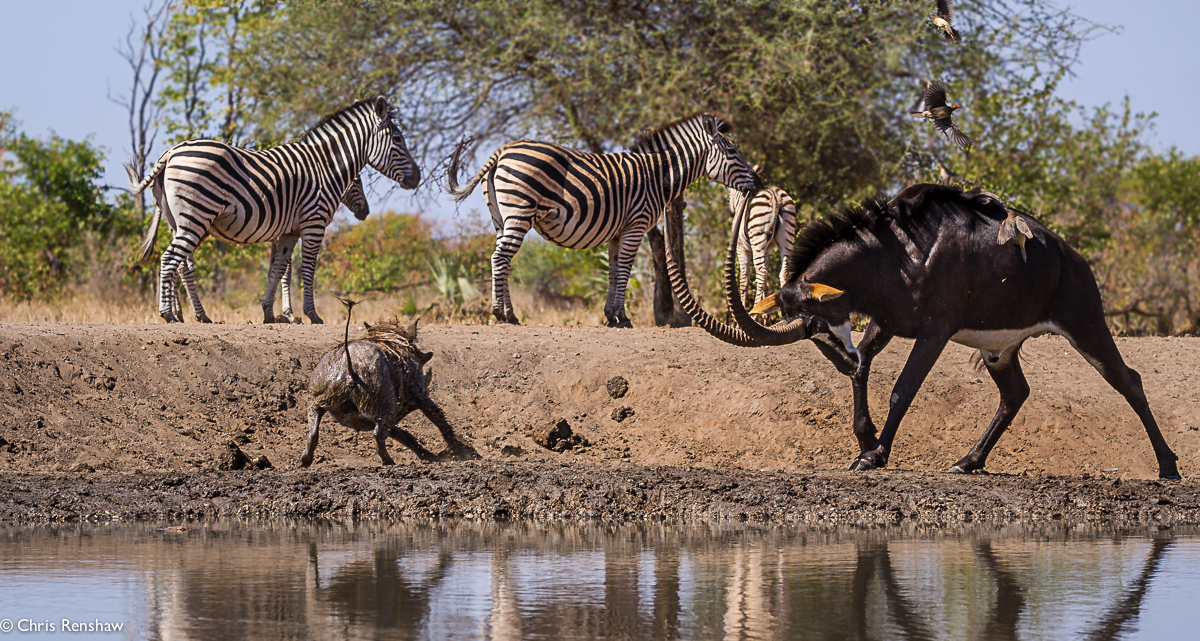 Competition at the watering hole always leads to some interesting interactions. Here, a fully mature sable bull shows this warthog who is in charge.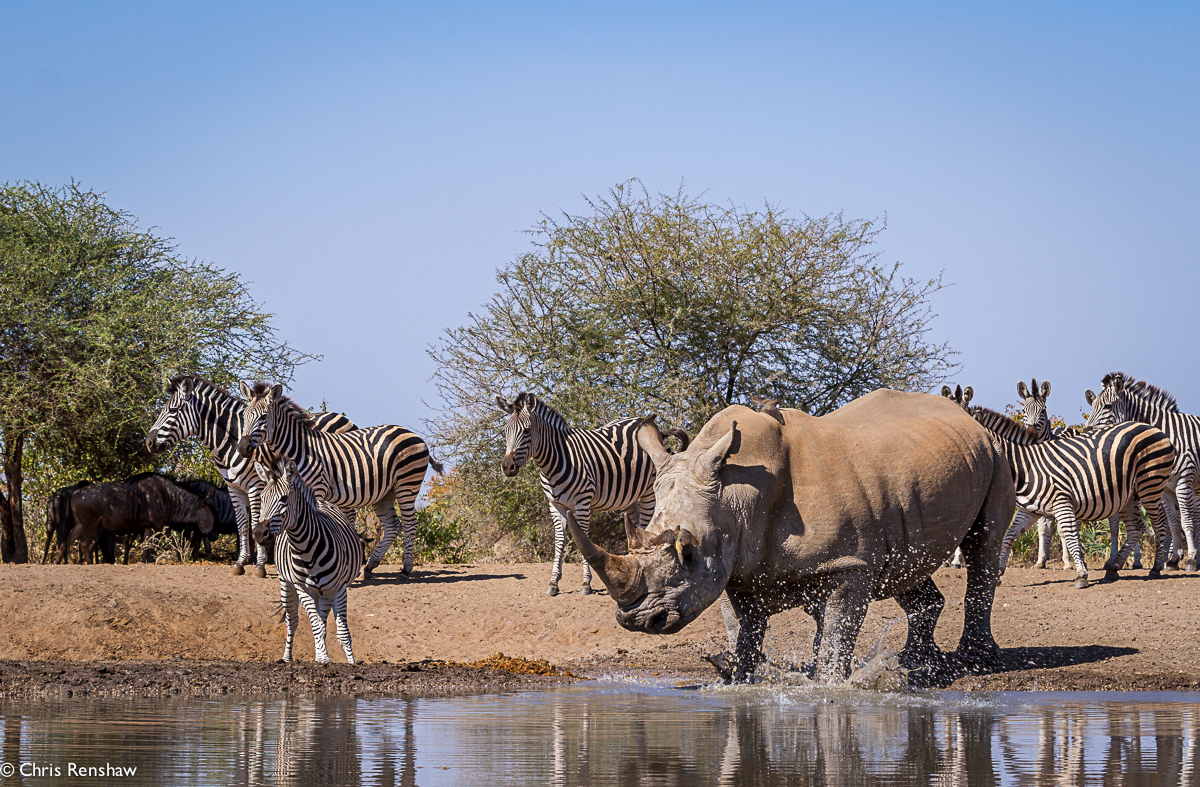 A white rhino bull was next. He barrelled in and chased off a herd of zebra and wildebeest.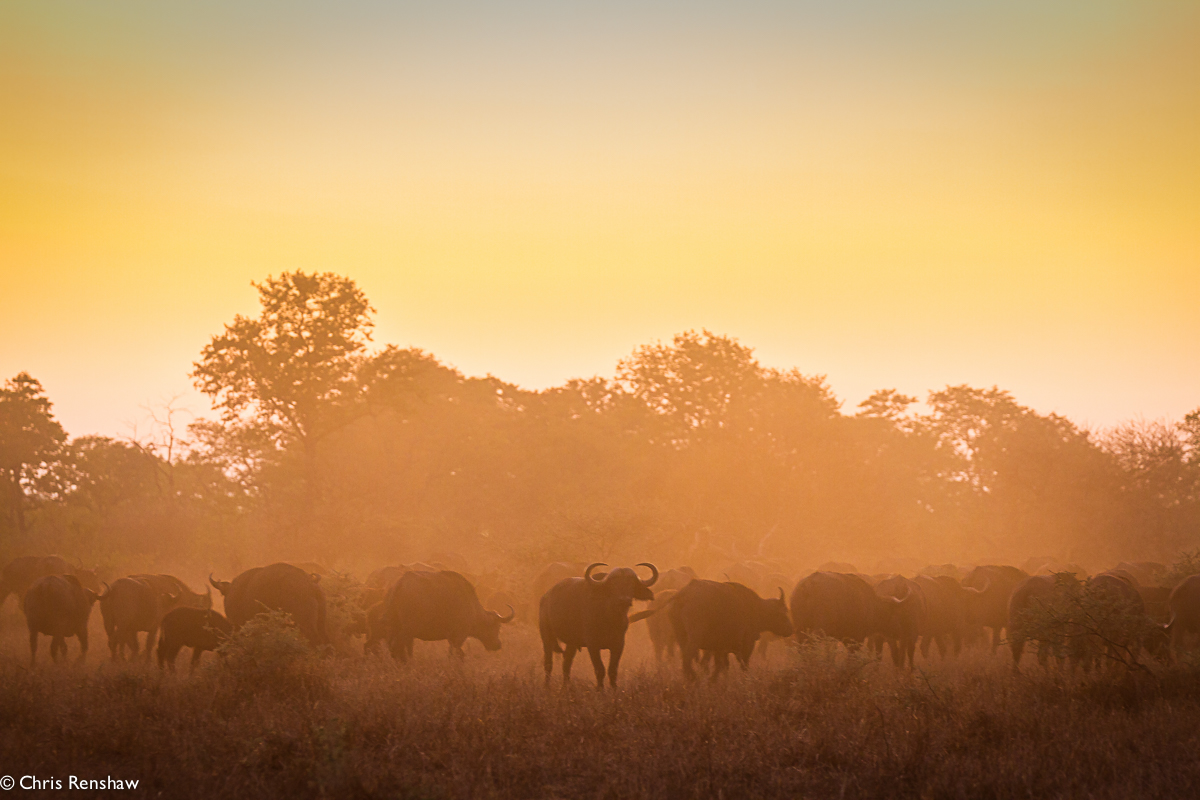 Sunrise on the lower savannah like areas always yields some great sightings and photographic opportunities.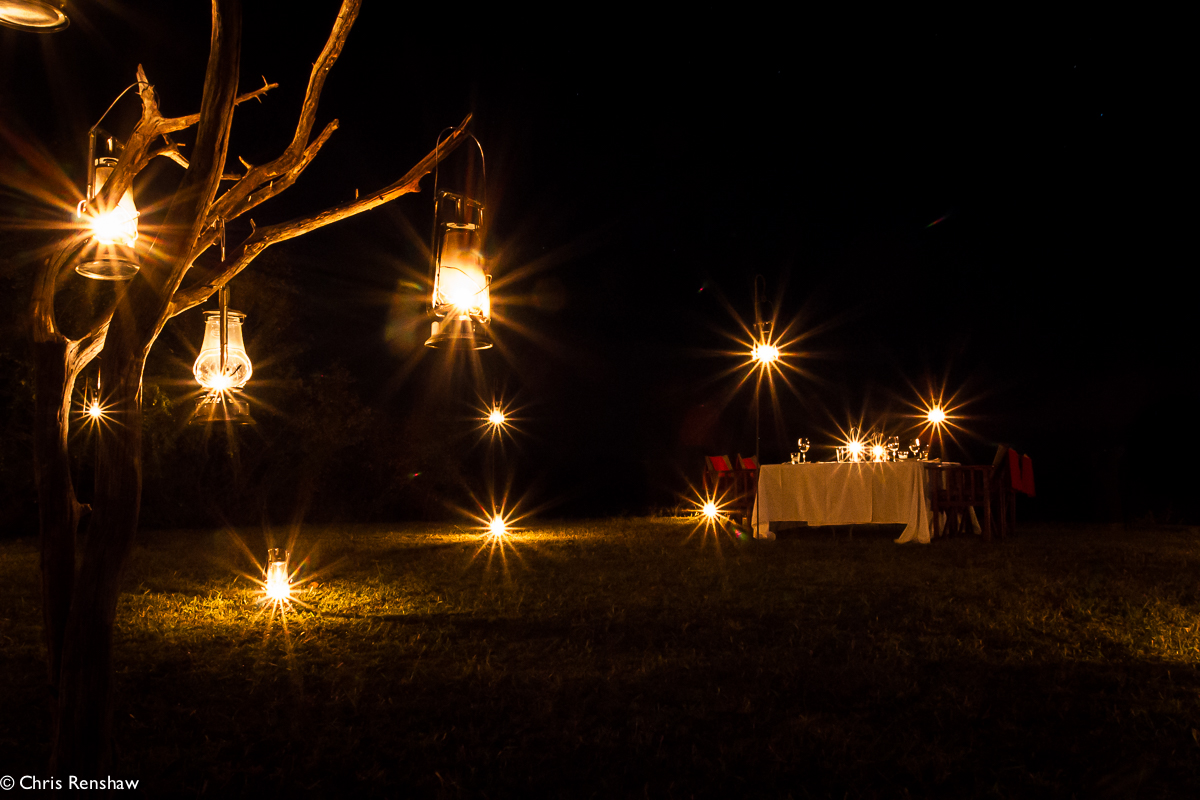 We finished off at Pamushana with a dinner under the stars. Chris saw the biggest and most brilliant shooting star in his life, one that he will never forget as it exploded into a thousand pieces across the Zimbabwean sky.
Zambia was next on the itinerary, with Chinzombo Lodge in South Luangwa as our home for the next few days.This area is well known for its wildlife, open floodplains and the mighty Luangwa river. This river has one of the largest populations of crocodiles and hippos in Africa. The Reserve is also amazingly beautiful and some of the scenes are straight out of the Lion King.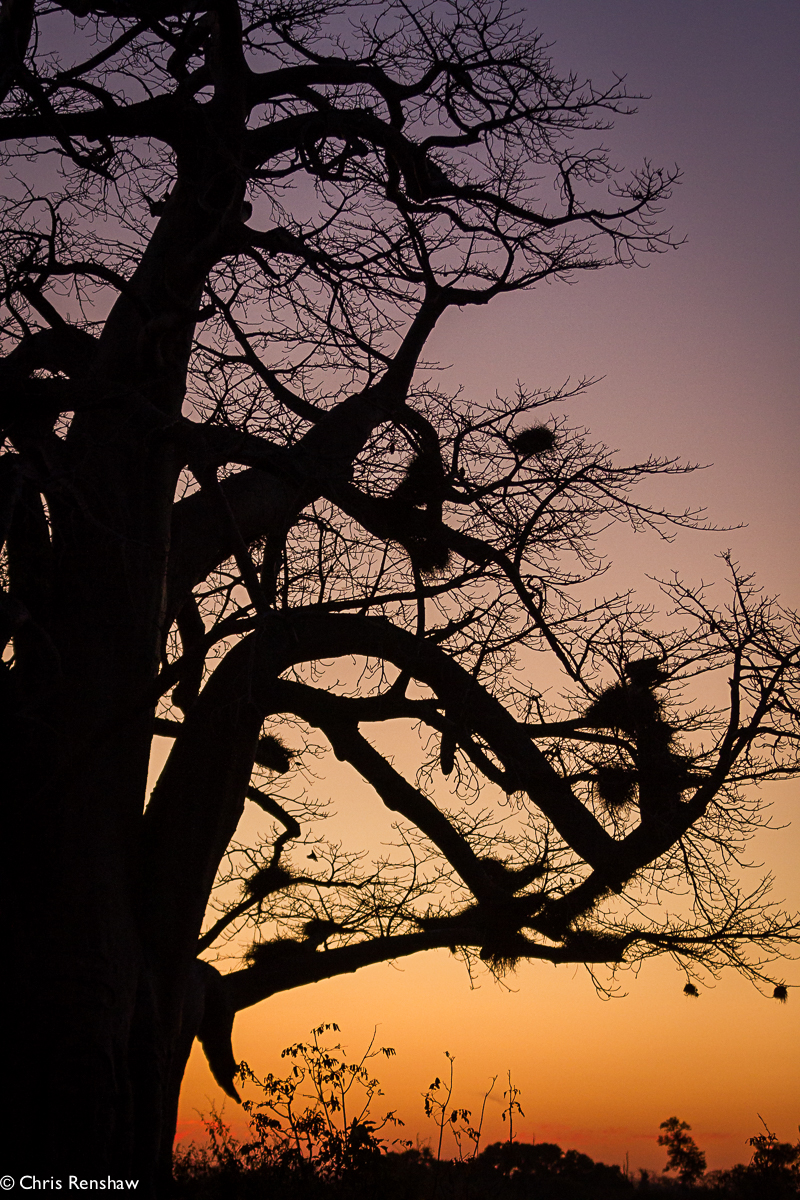 Sunset at the base of an ancient baobab.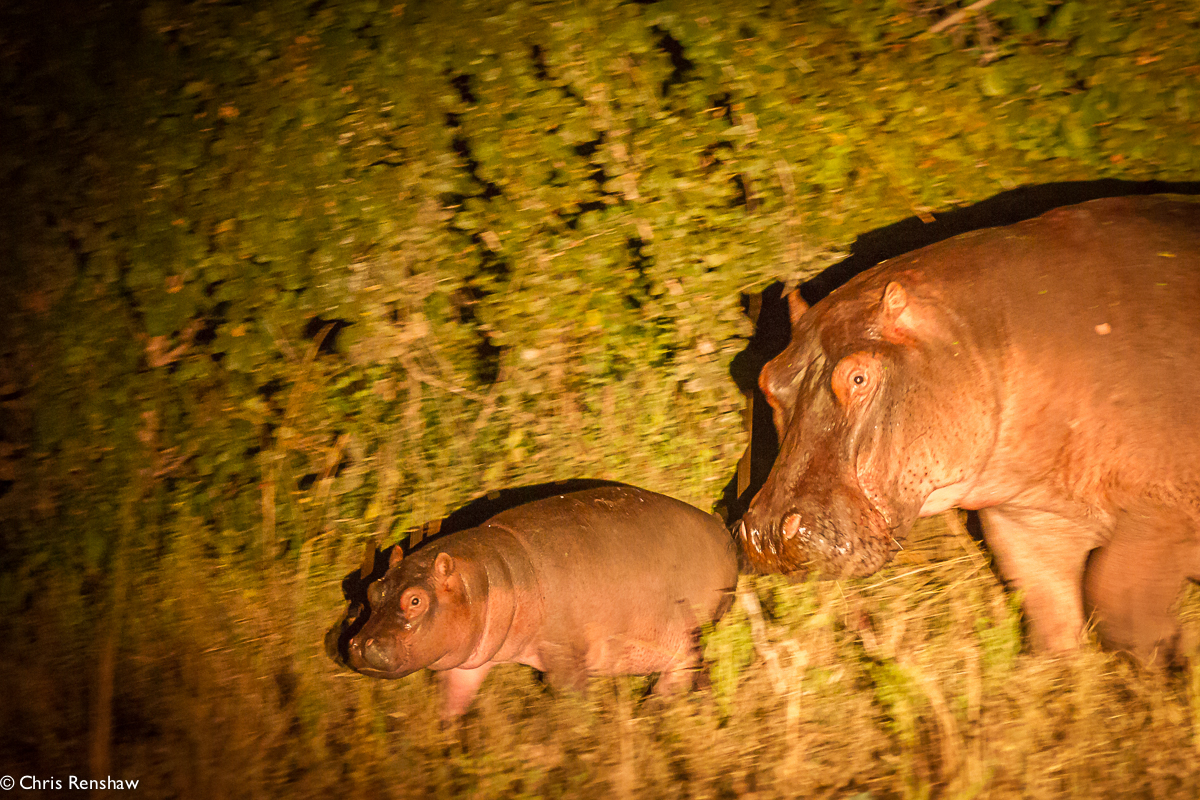 A hippo mother and calf emerge for their evening grazing.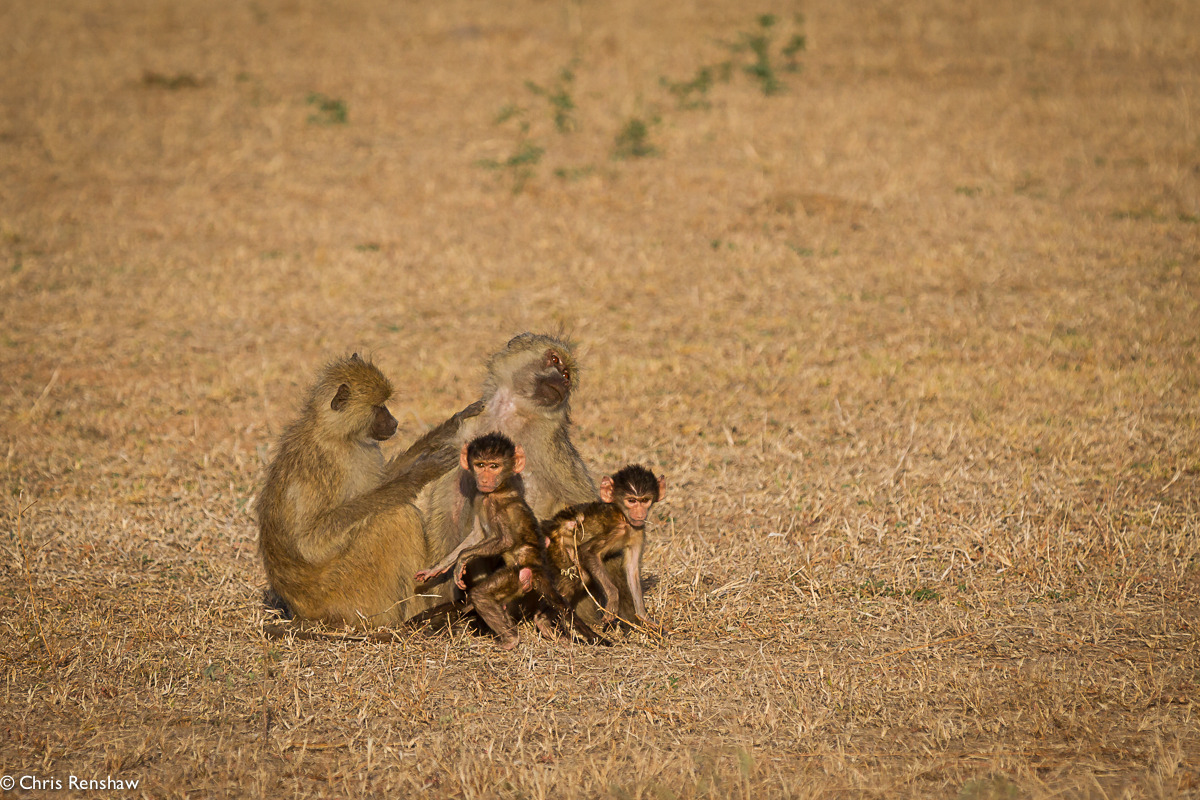 Yellow baboons are plentiful and very relaxed with the vehicles. Here we see them grooming, playing and fooling around.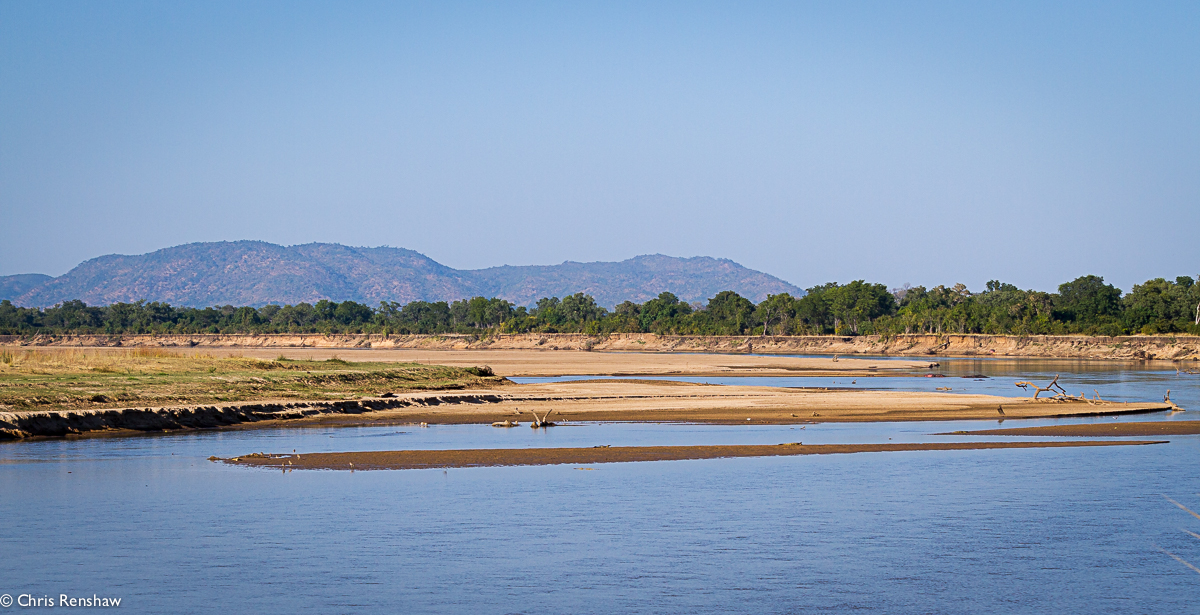 A typical view of the Luangwa River.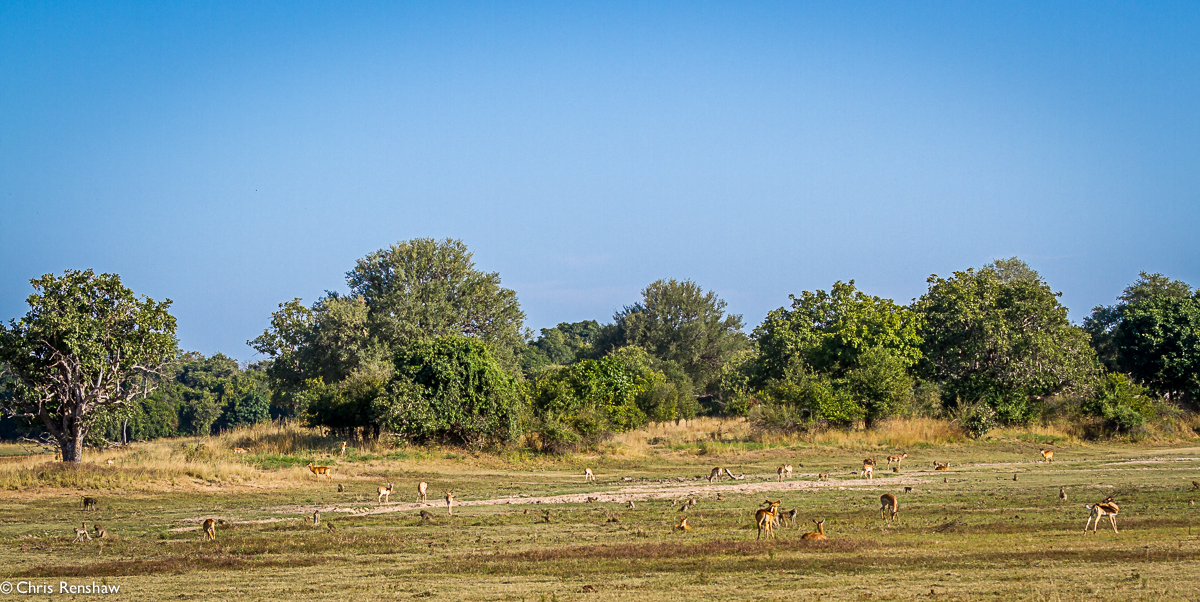 One of the floodplains with a variety of antelope species.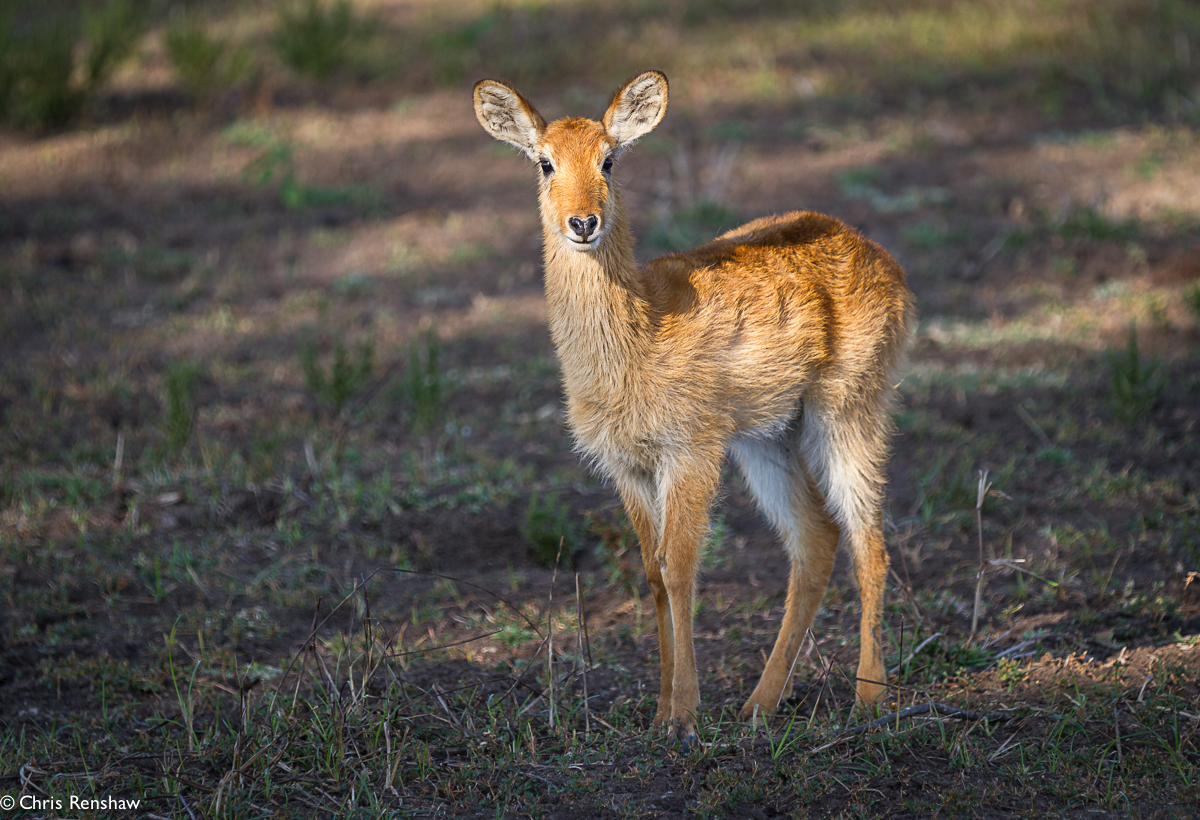 A Puku. An antelope unique to this part of Africa.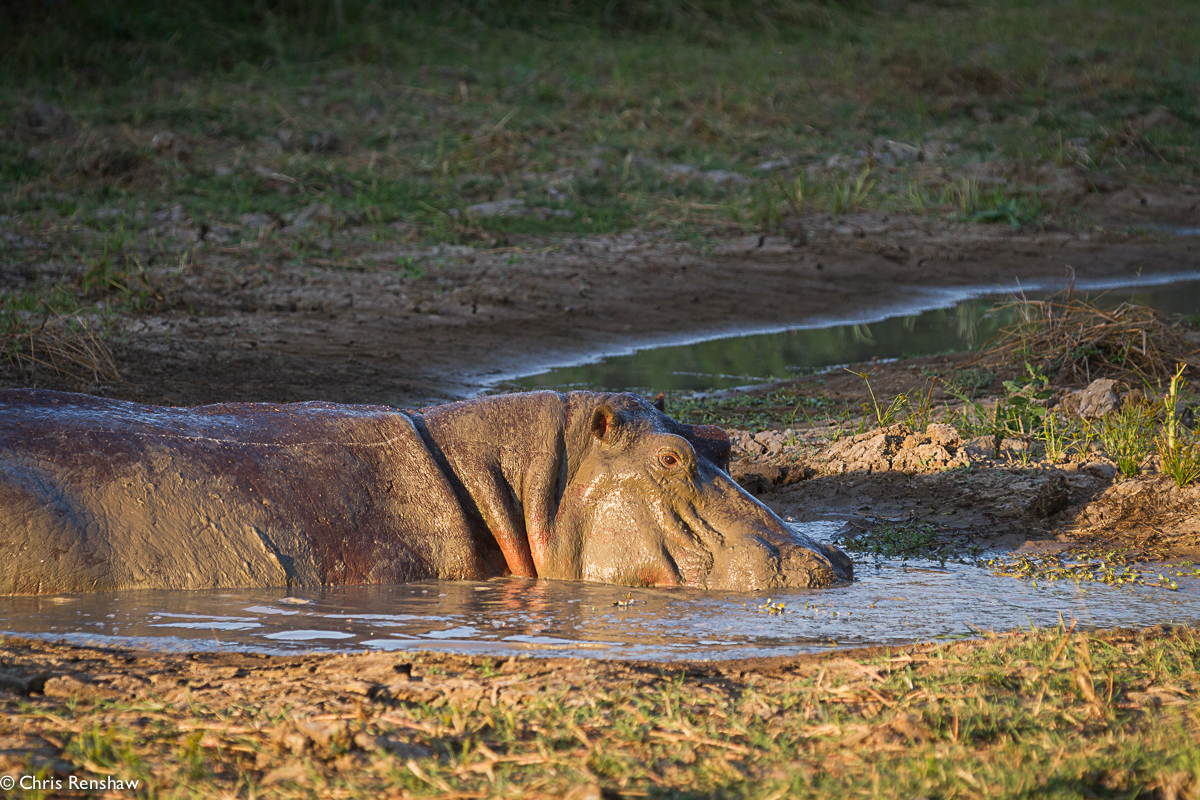 A lone hippo bull having a mud wallow!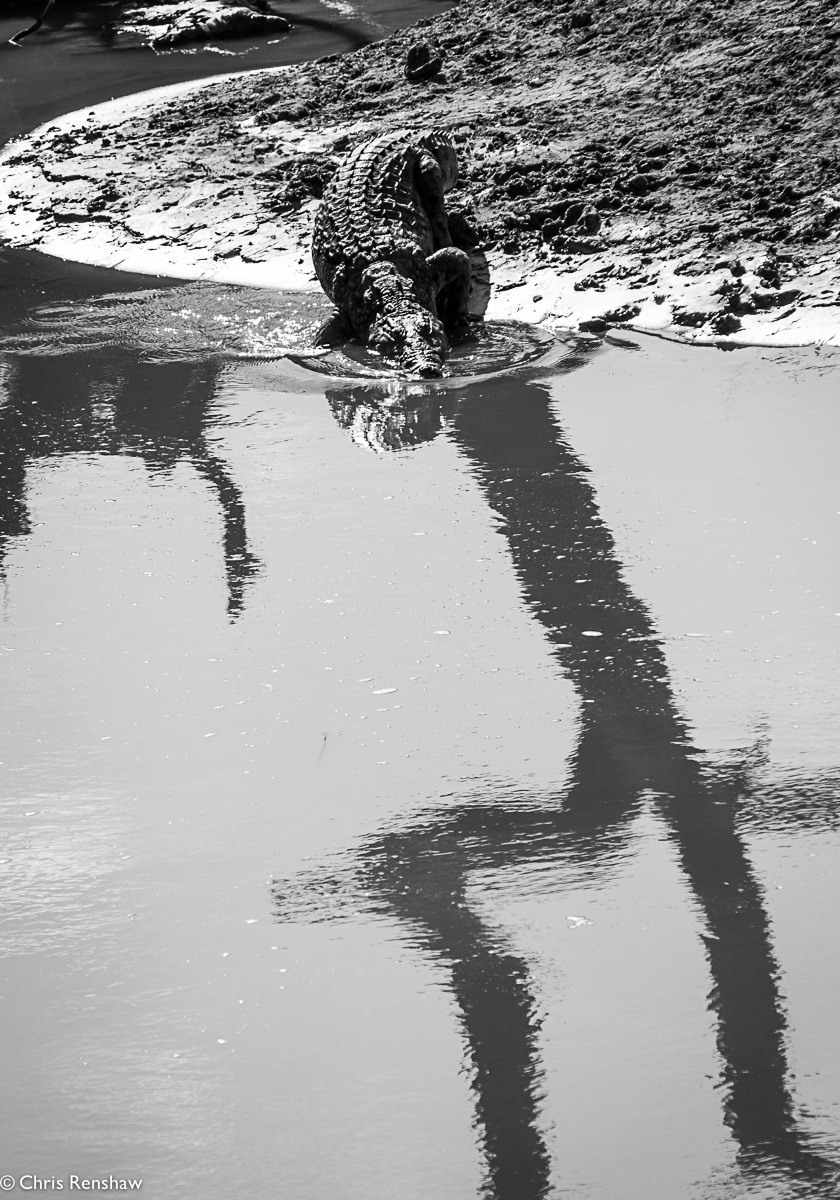 One of the thousands of Nile crocodiles in the Luangwa River. This medium sized crocodile slithered into the water as we approached.
The Selinda concession owned by Great Plains Conservation in North Eastern Botswana was our next stop. Here we stayed at Zarafa Camp nestled in the tree line on the Zibidianja Lagoon. The Selinda Spillway and huge variety of wildlife all add up to arguably Botswana's top luxury wildlife destination. Our goal was to see lions, wild dogs and leopards as well as get in some aerial shots of the waterways and the Selinda Spillway courtesy of a helicopter.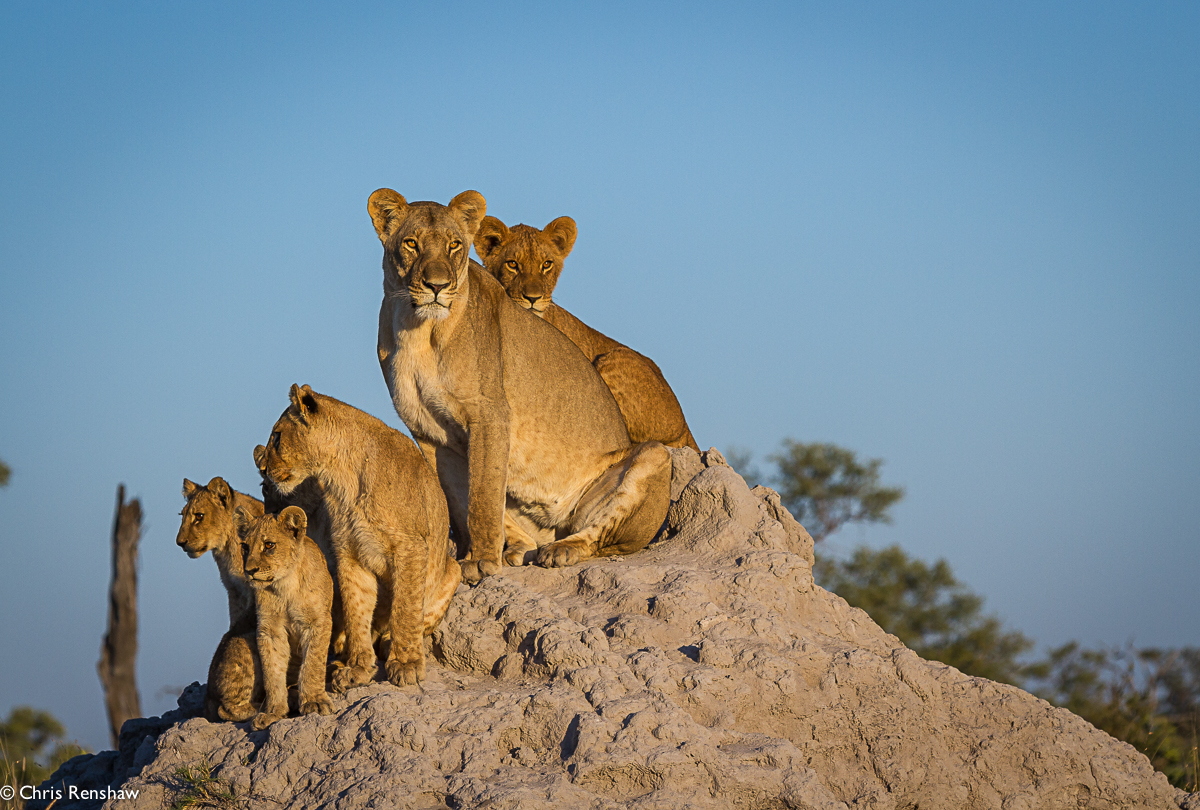 The Selinda pride. Some of the biggest, healthiest and strongest lionesses we have seen.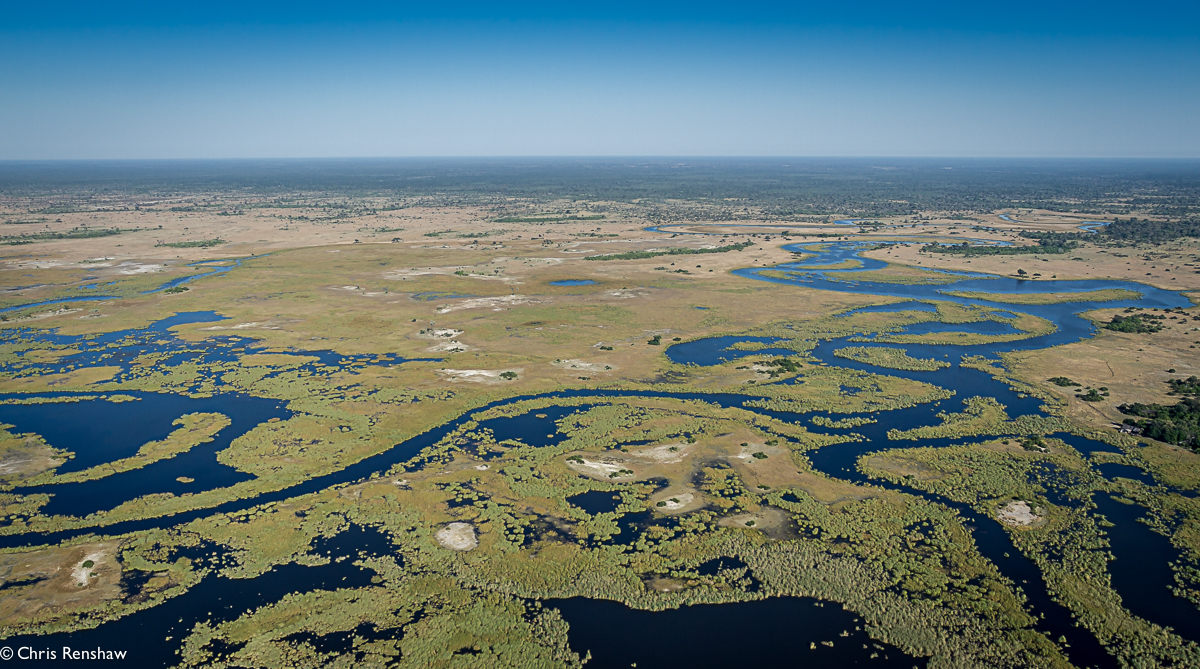 An aerial photograph of the waterways and lagoons.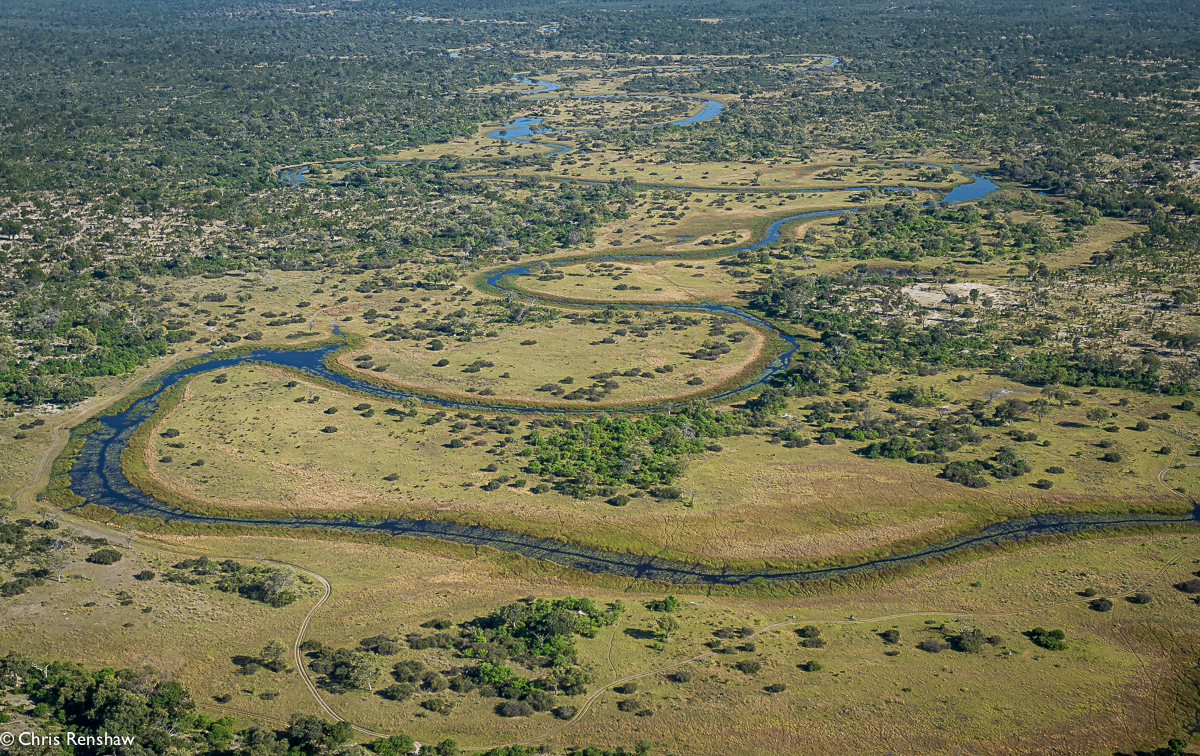 The famous Selinda Spillway, which connects the Zibidianja Lagoon and ultimately the Savute channel to the Linyanti systems. We have a very strong connection to this area, with magical memories of past safaris.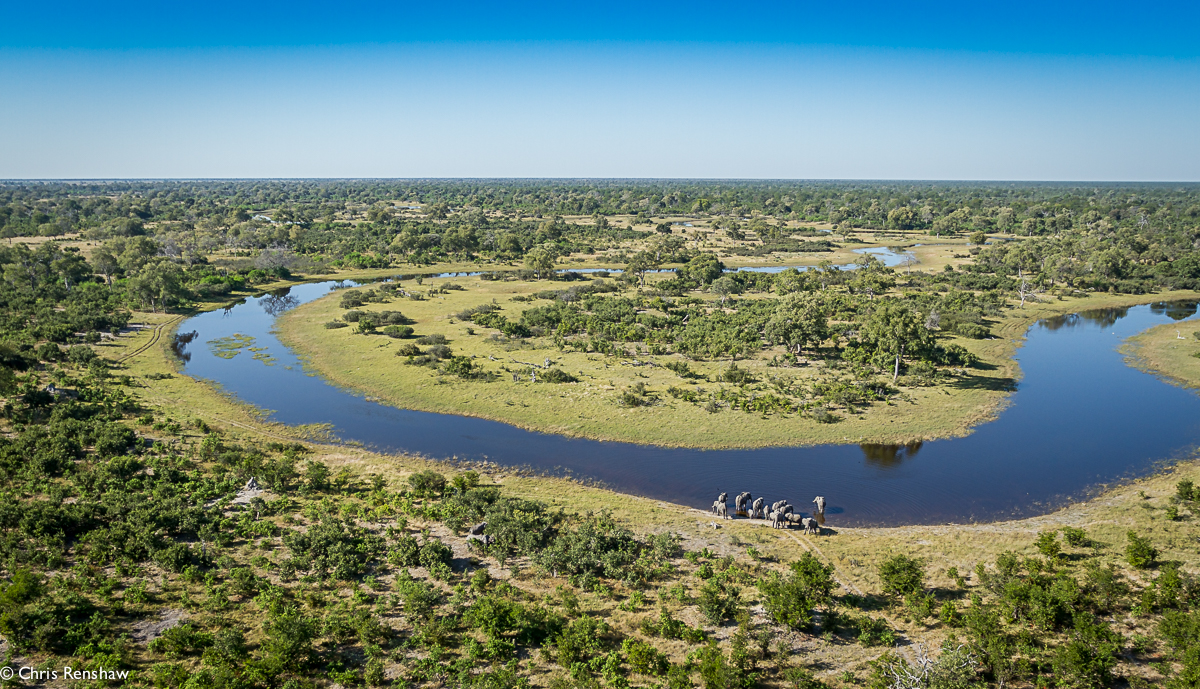 Flying over a herd of elephants in a helicopter with no door is quite the exhilarating experience!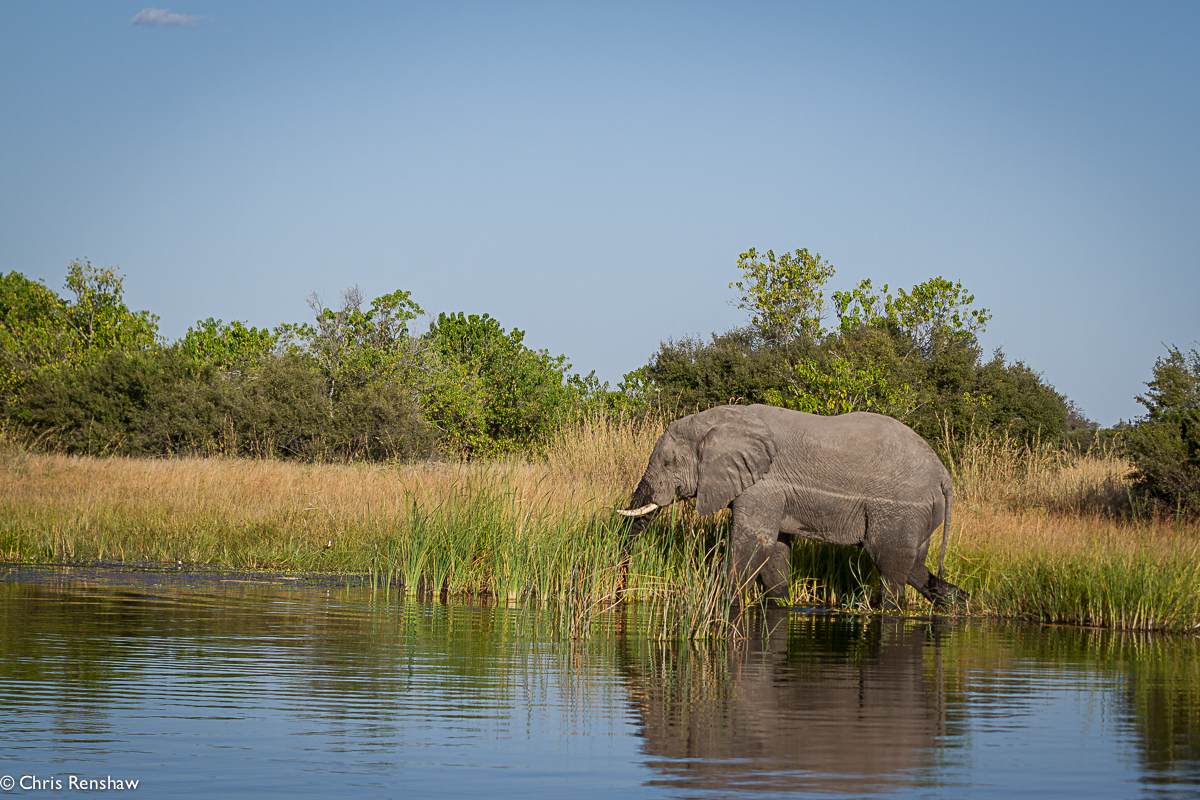 An afternoon on the pontoon on the Zibidianja Lagoon is an experience that makes Selinda so memorable for many. The photographic opportunities one gets aboard are great.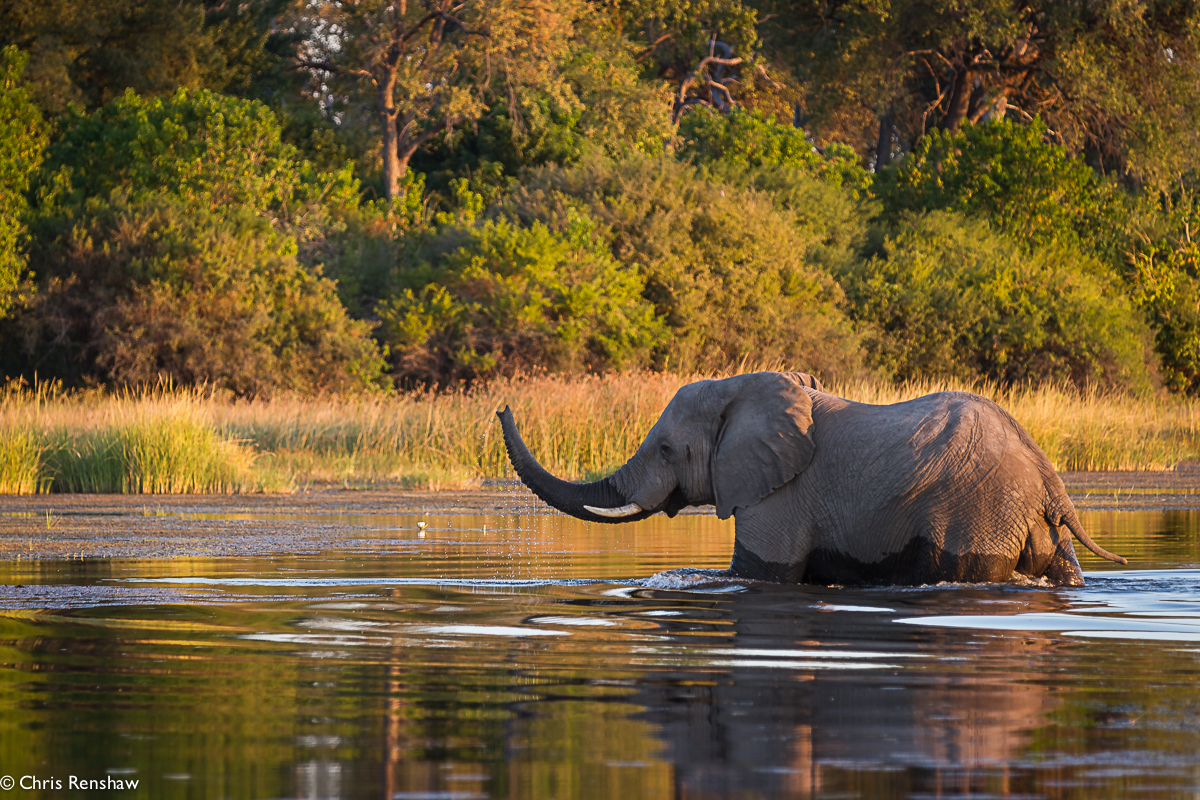 It's not uncommon to see elephants crossing the lagoon and water channels. This young bull stuck around for a while and entertained us.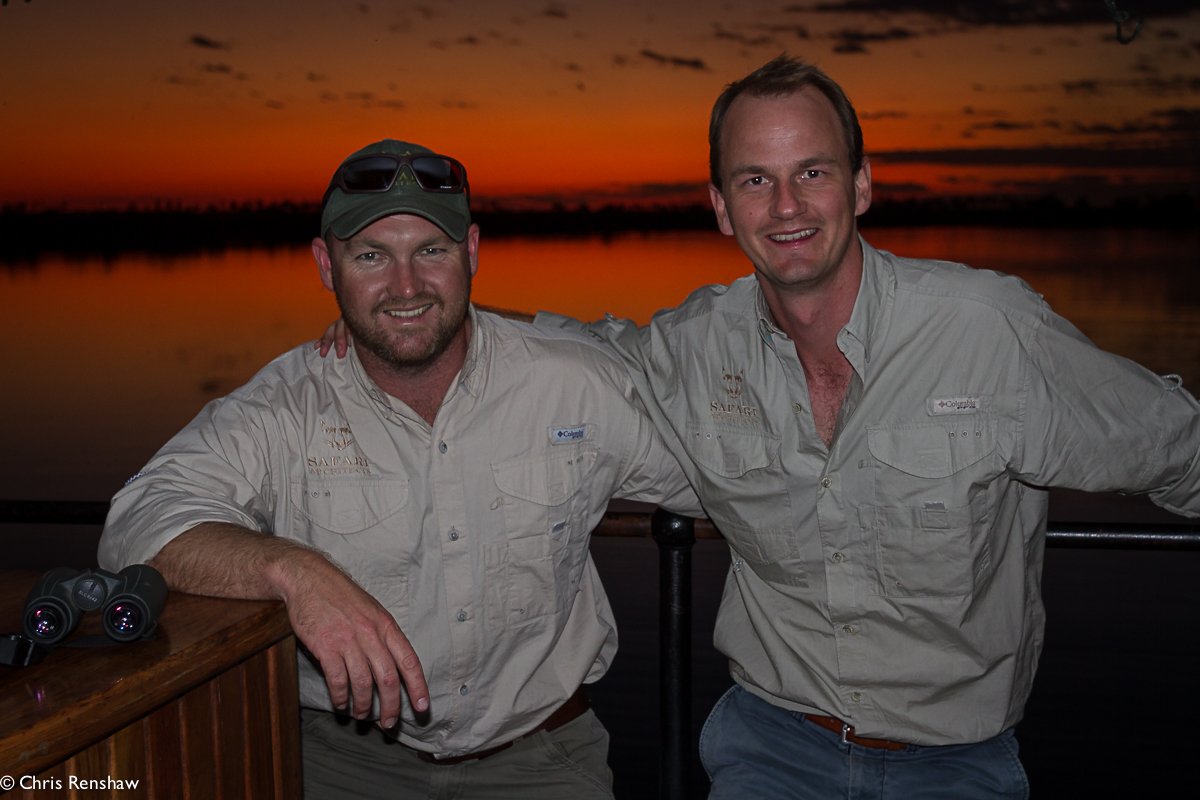 Chris and Pete at sunset on the pontoon.
 Singita Boulders Lodge was where we were to end our safari. Having been voted the top hotel in the the world a number of times, it is with no surprise that this is the ultimate pinnacle of any safari. Fine dining, a world class wine collection, luxurious accomodations and mind blowing game viewing are what we were after. The Sabi Sands Game Reserve is arguably the best place to view leopard in Africa. This was to be our focus.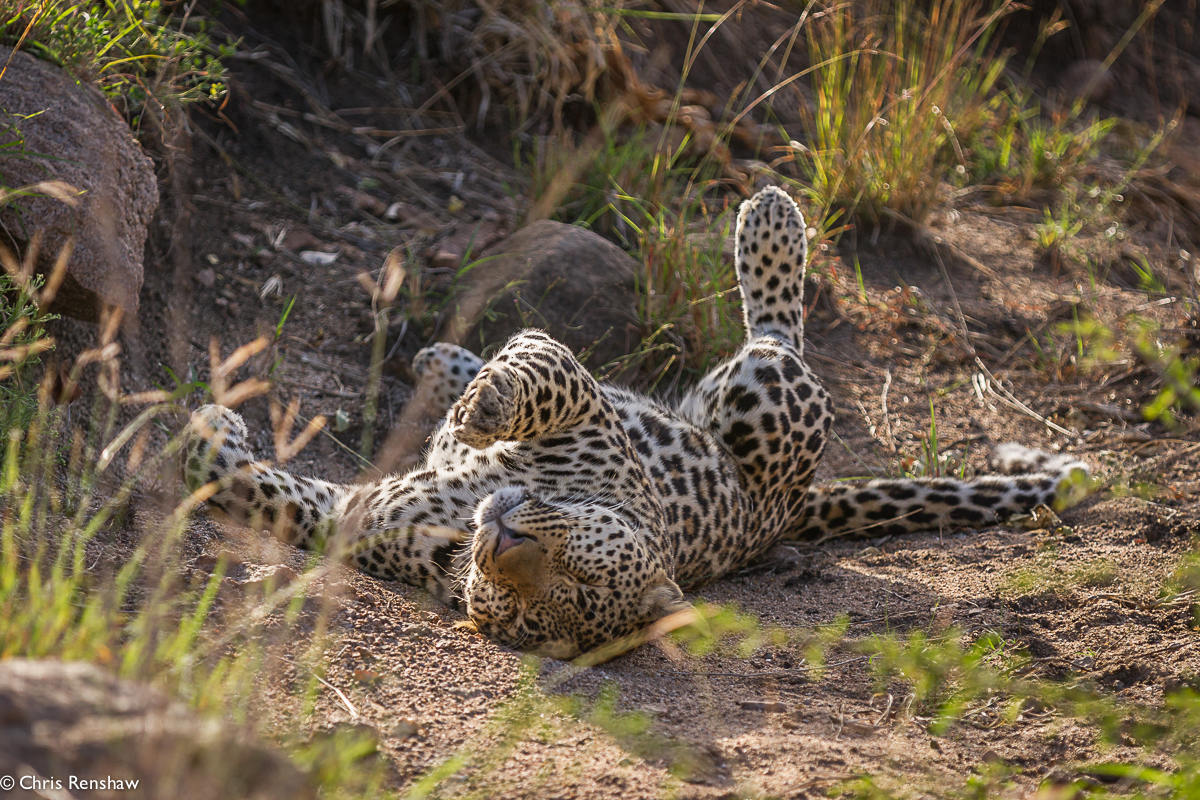 The Ravenscourt male leopard. Chris and our guests have watched this male grow up from a cub. We were very lucky to see him, as he is now getting big and expanding his territory.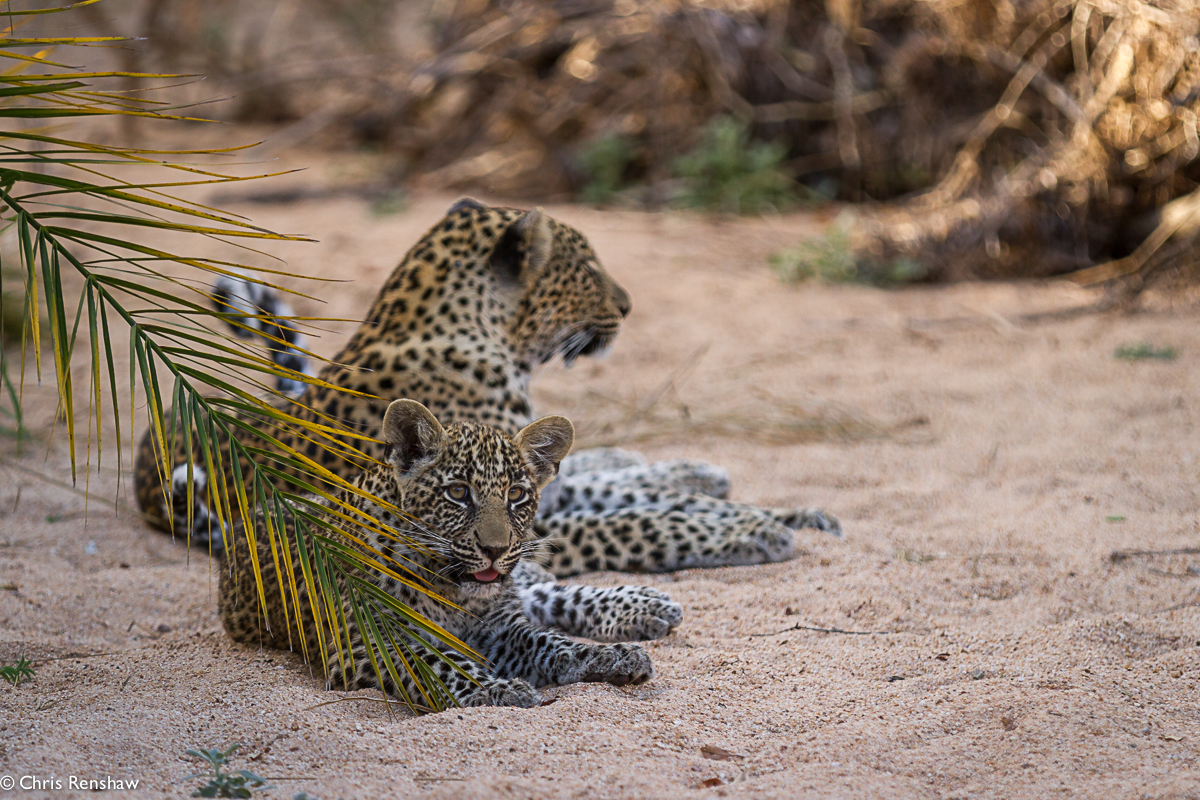 The Hlaba Nkuzi leopardess and cub. We had numerous sightings of these two and were fortunate to get some great interactions.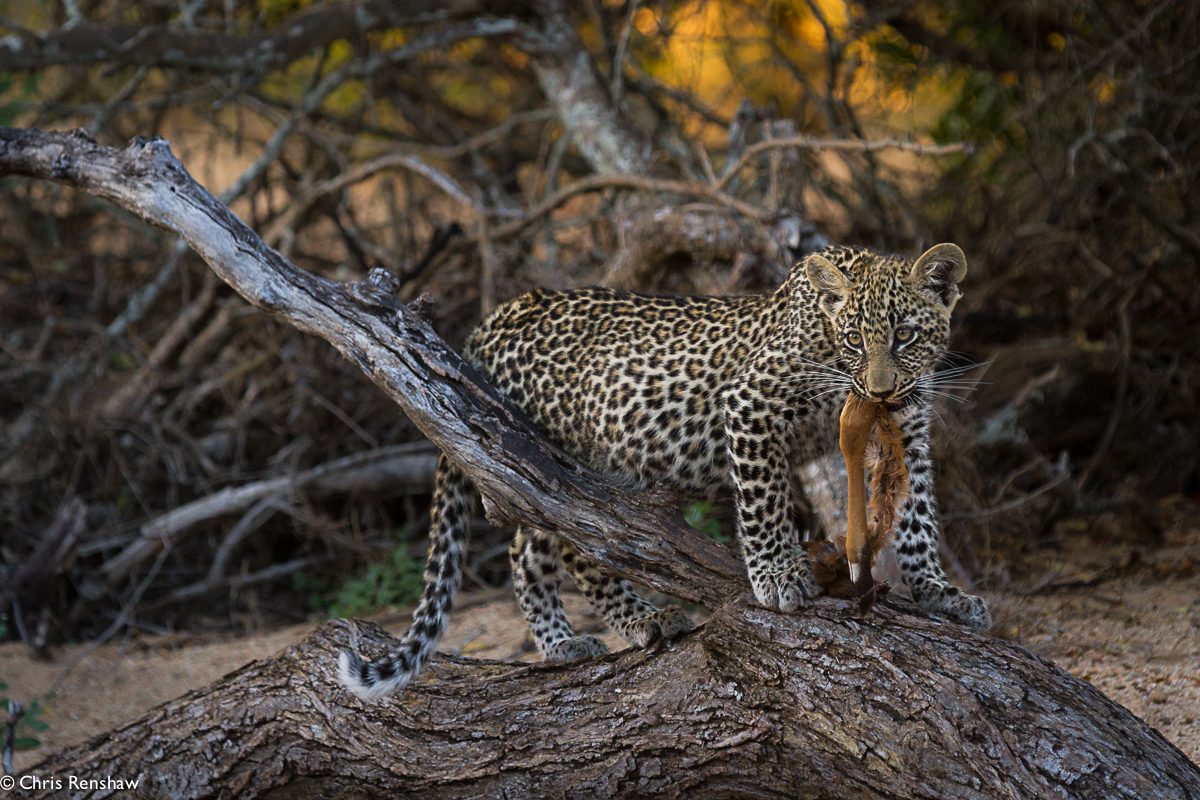 Here, the cub plays with a bushbuck carcass. An integral part of growing up and learning the necessary skills to become an expert hunter.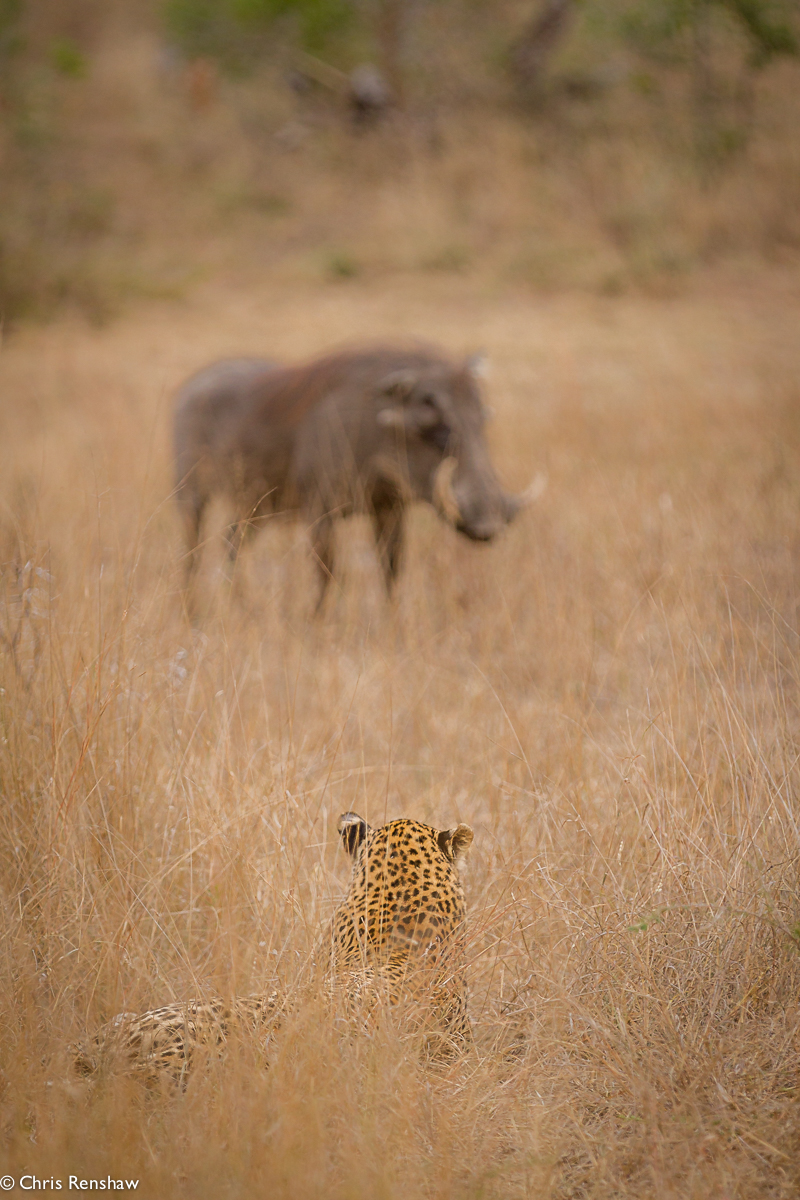 A large warthog boar watches the mother carefully!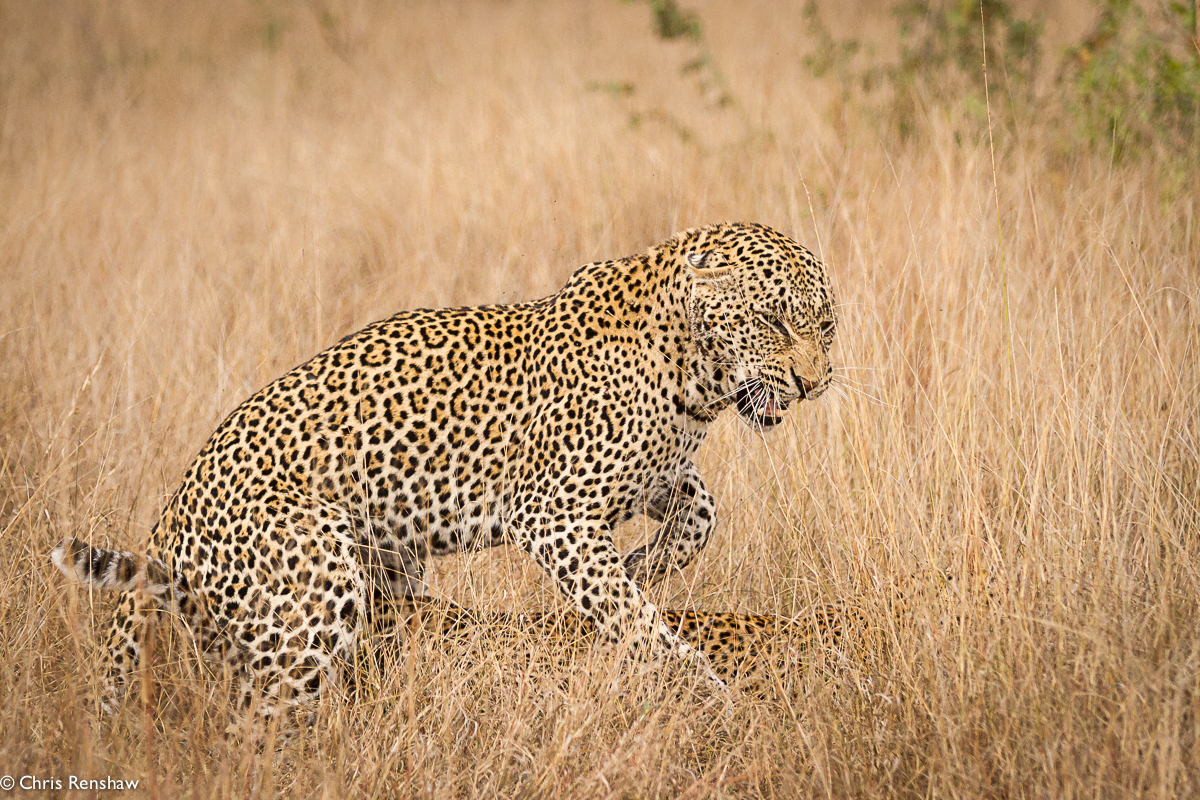 The ultimate sighting – mating leopards! We watched the Nyeleti male and Hukumuri female for a period of two days. They had paired up to mate and this allows for some aggressive interactions and excellent photos. This is an extremely rare privilege, so we made the most of it.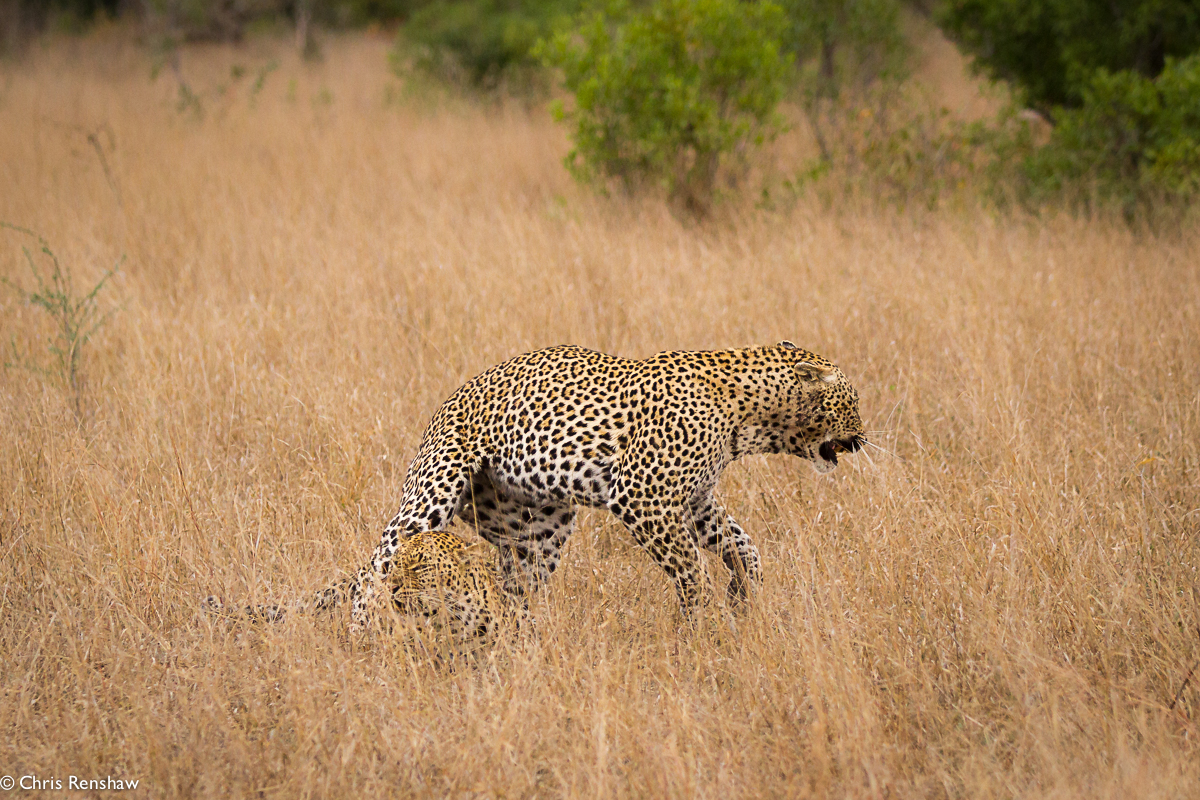 Aggression and intensity!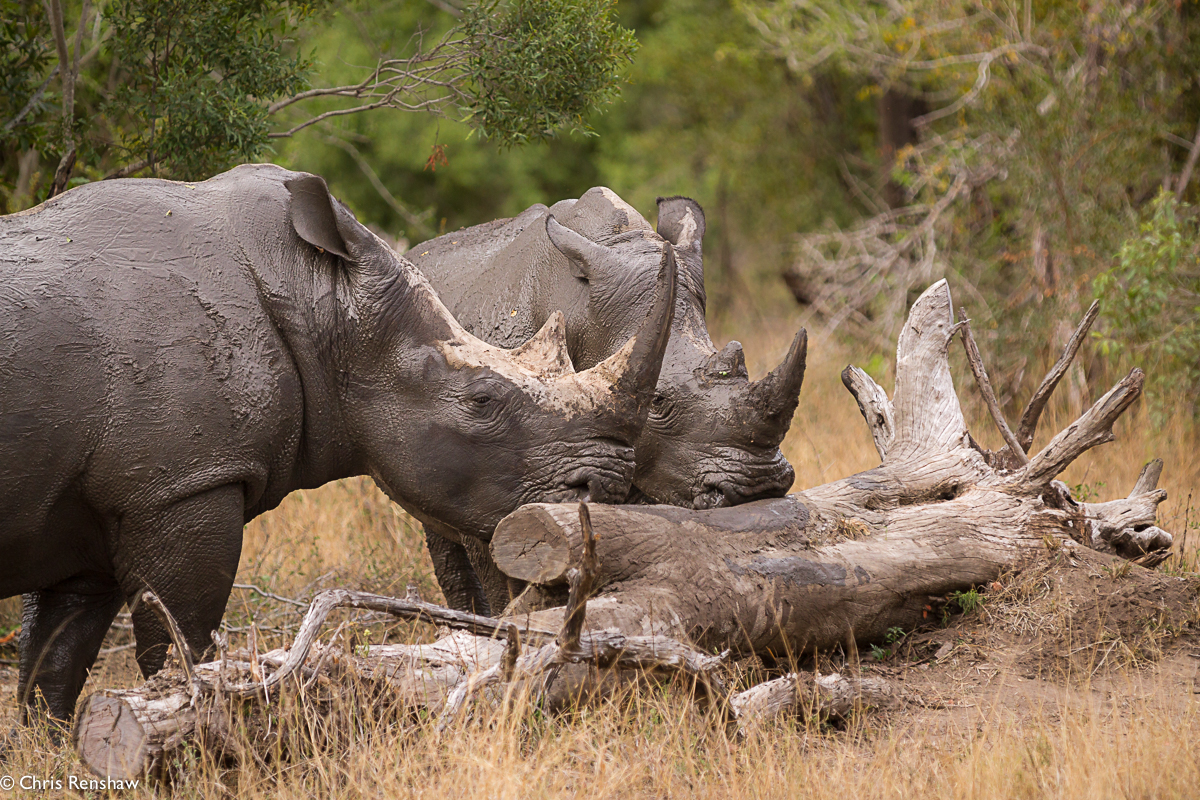 Two young white rhino bulls after a mud bath meandered up to a scratching post.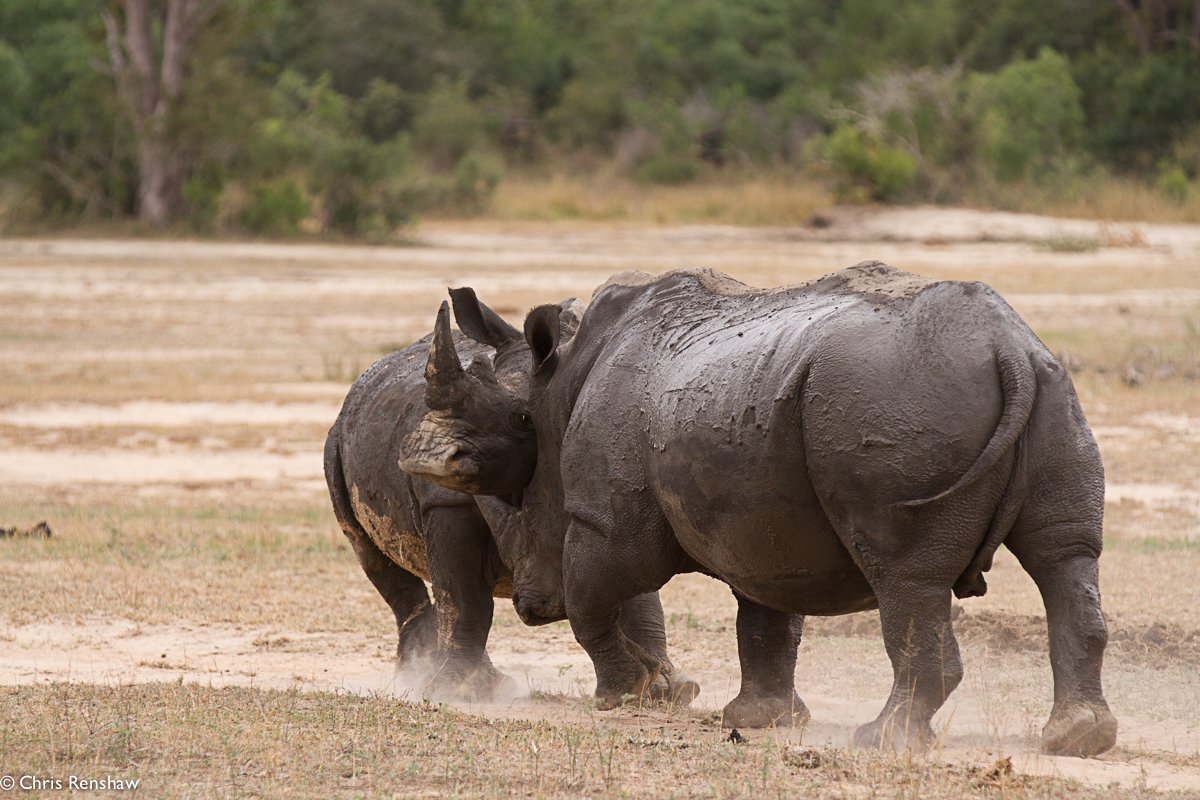 A little play fighting ensued. The dust added to the drama  and we watched from a distance as two behemoths went at each other.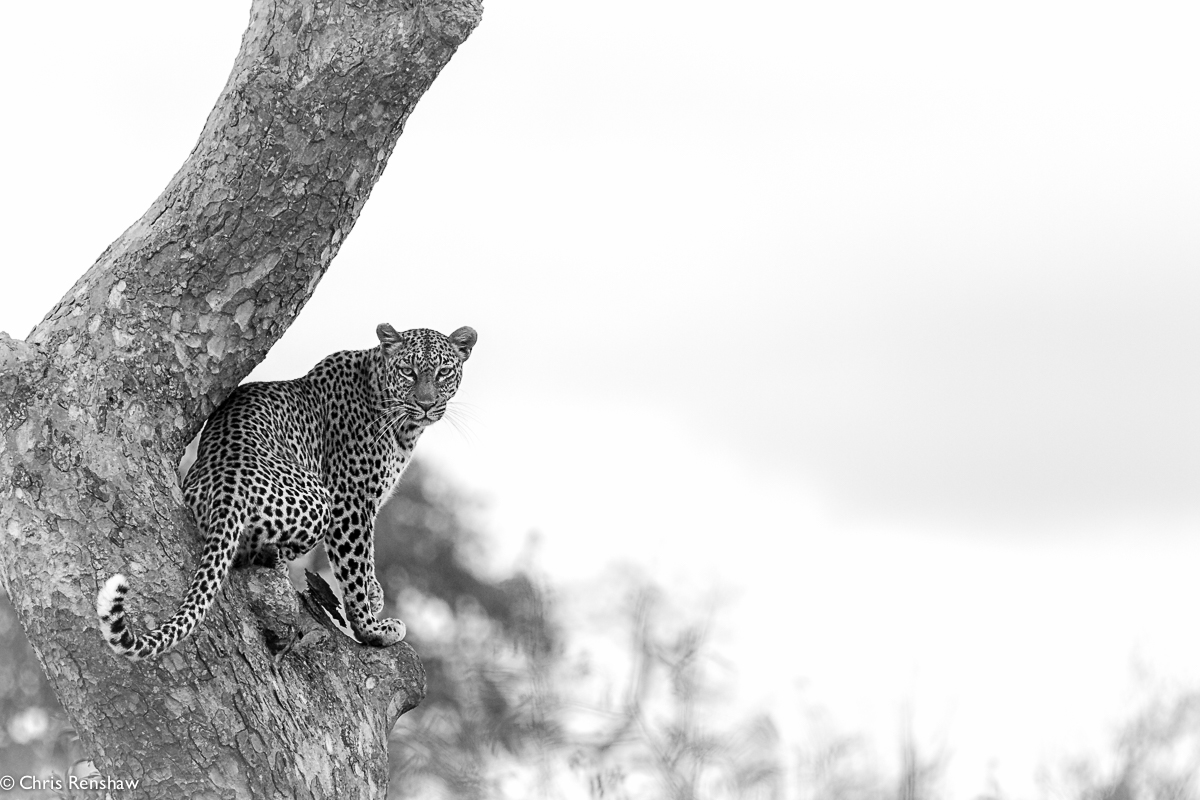 A beautiful leopardess posed so kindly for us up in a Marula tree.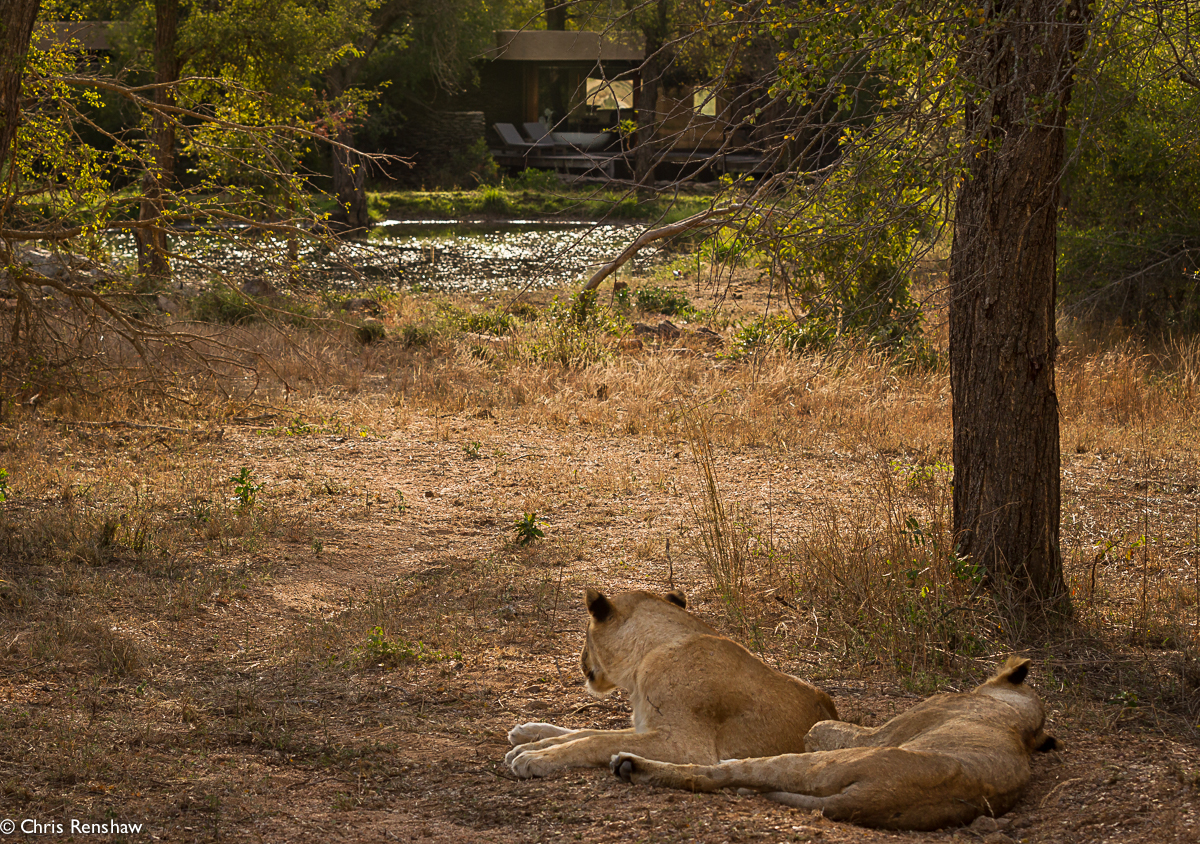 We even had lions visit us at the lodge. That is a Singita Boulders Lodge guest suite in the background. There is nothing quite like sipping on a gin and tonic in the pool with lions watching on.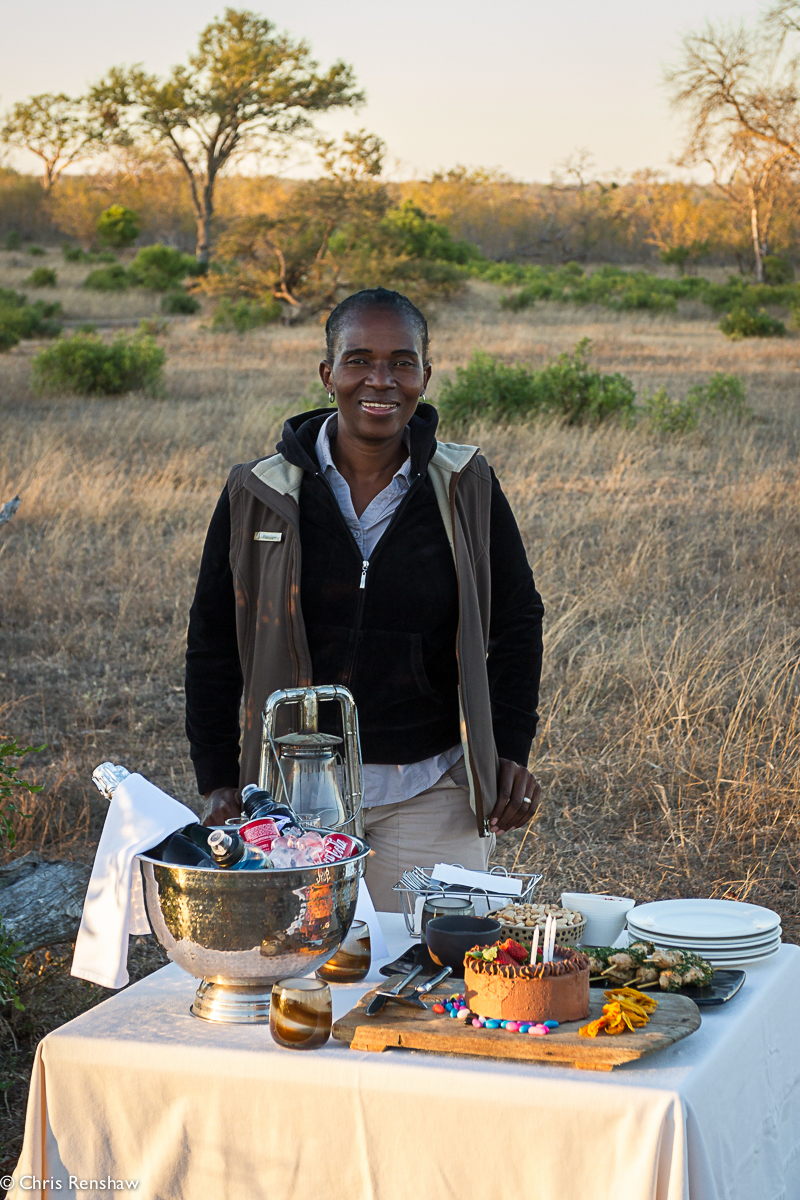 A long serving employee of Singita, Vivian Khoza has always been a part of the Safari Architects "Team"  when we visit Singita. We turned the tables and surprised her on her birthday with a birthday cake in the bush.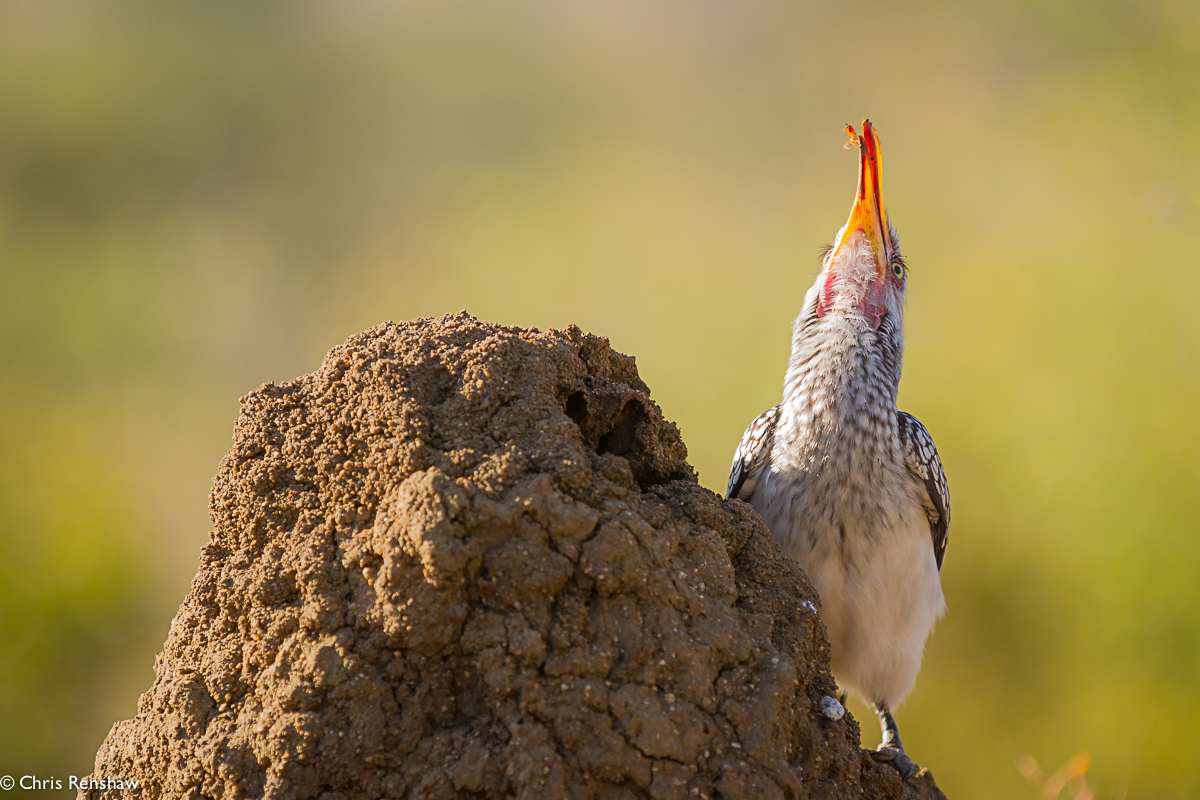 Always a favorite, a yellow billed horn-bill eating termites.
It was with sad hearts that we packed our bags and boarded the aircraft to go home. Great company, life changing experiences, the best lodges in Africa and magnificent game viewing. We cannot wait to return to all these places with future guests as they too will leave with a little of each, etched forever into their hearts.
Regards,
The Safari Architects team