Sabi Sands safari highlights
Co-owner Chris Renshaw recently spent 10 days guiding guests in the Sabi Sands at Savanna Private Game Reserve, and was blown away by the phenomenal sightings. Here is a brief outline of what he and his guests experienced:

Every time I visit, or guide, in the Sabi Sand, I am reminded of what an amazingly diverse and wild place it is. Sightings of high profile game are always available, but what makes this place special is the regularity of these sightings and the interactions that you can see. Over the 10 days we had so many different experiences, it's hard to write about just a few.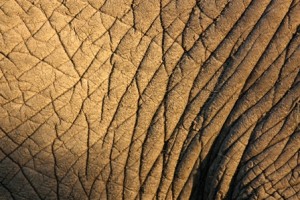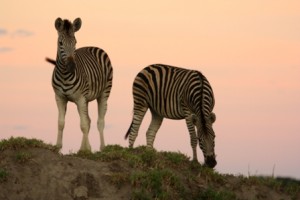 Before I arrived, I heard that the new Selati male lion coalition had ousted the legendary Mapogos and were taking over their territory. Being the new males in the area, they quickly looked for the female prides so that they could exert their dominance. This involved chasing the Ximungwe pride all over the place in an attempt to kill the cubs sired by the Mapogos. They were unsuccessful, but one of the new males attempted this alone and the four Ximungwe females did a fine job in letting him know that this was not going to be an easy task. They pelted him with blows from all angles, and he was left licking his wounds and ran back to his brothers. The video of this can be seen here. http://www.youtube.com/watch?v=QNJPDmB-dG8&list=UU5EqR7h-lye97zlMBiyiNtA&index=5&feature=plcp (Courstey and copyright Savanna private game reserve)

The morning I arrived, the rangers came back from a game drive with broad smiles. Knowing that I am passionate about lions and their interactions, they enthusiastically told me that the new Selati males had brought down a buffalo bull close to one of the lodges. It only took a few minutes, and they then began feasting on their massive quarry! They were on the carcass for 3 days, and in this time we were treated to some awesome viewing of them feeding and growling, while large numbers of hungry vultures waited for their turn in the surrounding trees.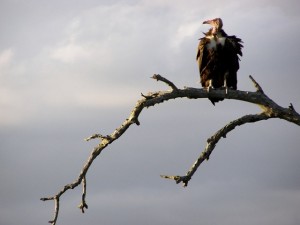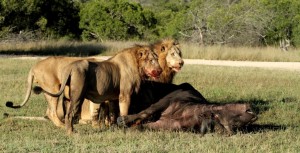 Leopard sightings were equally impressive, the highlight being an interaction between two female leopards, and one dominant male. The Metsi Female is a dominant territorial female, and the younger Hlangisa Female is looking for a territory to occupy. Because of this they have bumped into each other a few times, leading to scuffles and territorial battles. We arrived at the sighting with the Hlangisa Female high in a marula tree, with the Metsi Female growling below. What we did not know was that the large dominant Dewane Male leopard was also present, adding to the intensity and riling up the females. All of sudden Hlangisa leapt from the tree to make a run for it, with Metsi in hot pursuit. We lost both of them in a thicket, but the growls and territorial roars that were coming out of the bushes was impressive enough, and we had a small glimpse into the life of territorial leopards. At this point, we saw the Dewane Male climb a tree close by, and growl in the direction of the thickets. He then nonchalantly roared, proclaiming this area and the females as his, descended and continued to scent mark. It was an amazing insight into leopard behaviour, and a privilege to have been a part of it.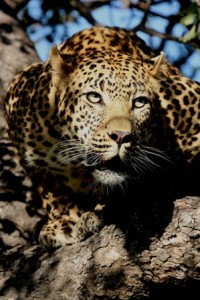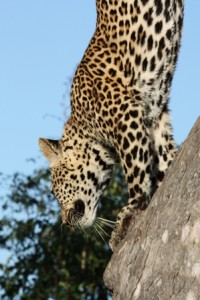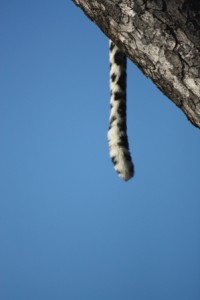 Another highlight had to be a sighting of the rare and elusive Pangolin. Ask any ranger and he will tell you that he /she has only ever had a handful of sightings in their life, if any! What was even more special was that we did not find it, a leopard found it for us! The Hlangisa female was found early in the afternoon, and while following her through some thick bush, she stopped and focused on something in the grass. She pounced, and rolled out of a thicket followed by a ball of scales. The pangolin had sensed the danger, and rolled up tightly into a ball for safety. This impenetrable fortress of scales was too much for the leopard and after a few minutes she moved off.  We stayed and were fortunate to spend some time with this fascinating mammal before it descended into its burrow for safety. The video of this can be seen herehttp://www.youtube.com/watch?v=Fo6DomAig5I&list=UU5EqR7h-lye97zlMBiyiNtA&index=2&feature=plcp. (Courstey and copyright Savanna private game reserve).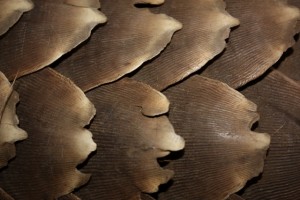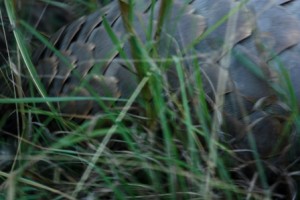 All in all, the game viewing was spectacular. Large numbers of elephants, rhino and an array of other wildlife was presented to us.  It was a privilege to show my guests what the African bushveld has on offer, and the amazing interactions were really a highlight.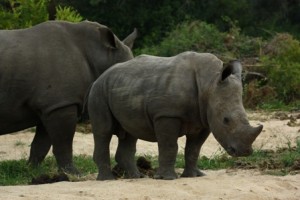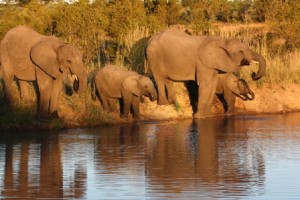 The Sabi Sands never disappoints!
Text and photography courtesy of Chris Renshaw