A Spectacular Southern African Safari
The safari we were about the embark on was set to be one of the most memorable and magical experiences any of us could ever have imagined! It was prime safari time in Southern Africa; the end of the dry season had just arrived meaning that temperatures were perfect for successful game viewing!
After one night in Johannesburg at the beautiful Athol Place House and Villa, we took a slow start to the morning before heading off to the airport where our private charter awaited us. We were off to the world-renowned Mala Mala Game Reserve in South Africa, the best place on the African continent for up-close encounters and abundant game viewing.
As expected, Mala Mala provided us with epic game sightings! On our first afternoon drive we were gifted with a sighting of three lionesses, an adult male and seven cubs feeding on a buffalo! The lionesses had seemingly hunted the day before, meaning that they weren't going to be leaving this spot anytime soon! The remaining of our sightings over the next three days were just as fantastic; feeding, playing and interacting animals were never in short supply, it was fascinating and thoroughly entertaining!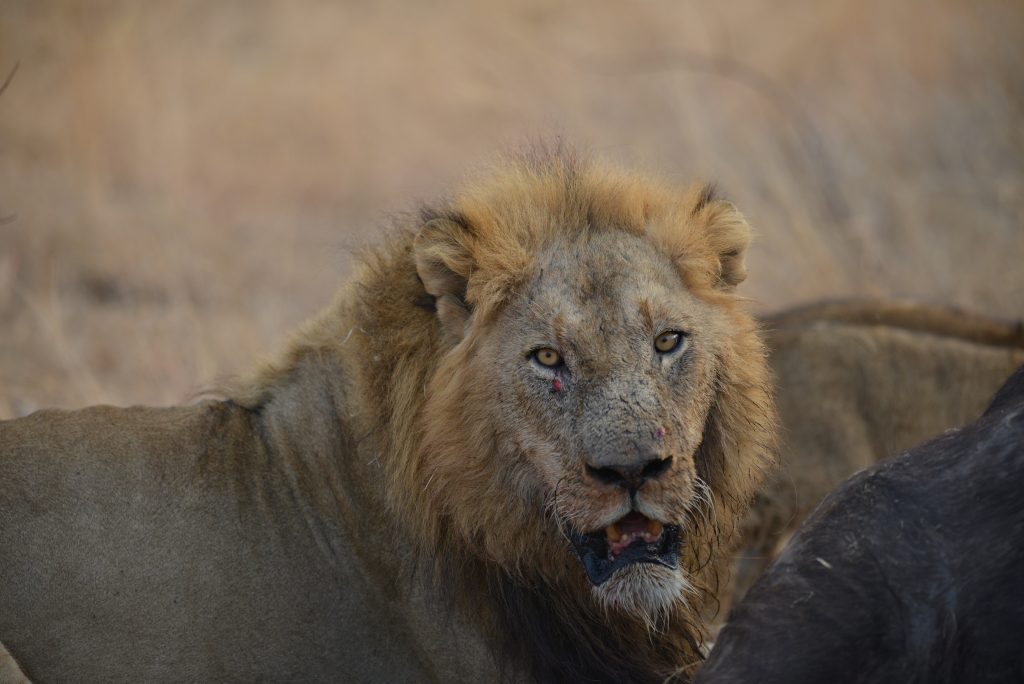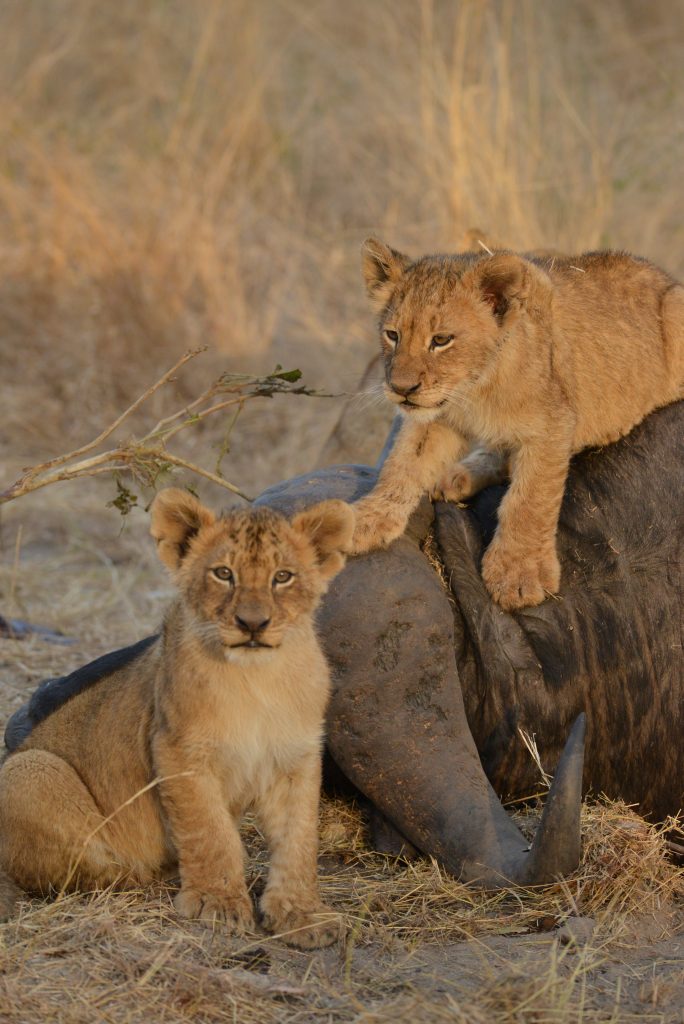 On another game drive we had an amazing leopard sighting, and over the next five game drives we would see seven different leopards! We were truly lucky and in the right spot at the right time!
In total,  we saw four big males on the move marking their territory, what a privilege and rare occurrence.
In another rare sighting, we spent a morning with a mother leopard and her cub! We were able to witness them meeting up after a hunting excursion, as well as evading a hyena and a troop of baboons! We were able to find them after hearing impala alarm calls, which prompted us to follow the sounds and off road through a riverbed!
Besides being absolutely spoilt by big cats, we were constantly surrounded by majestic elephants and gazed at by beautiful giraffes. As we enjoyed a sunrise atop a hill with a hot cup of coffee, we even spotted the elusive honey badger!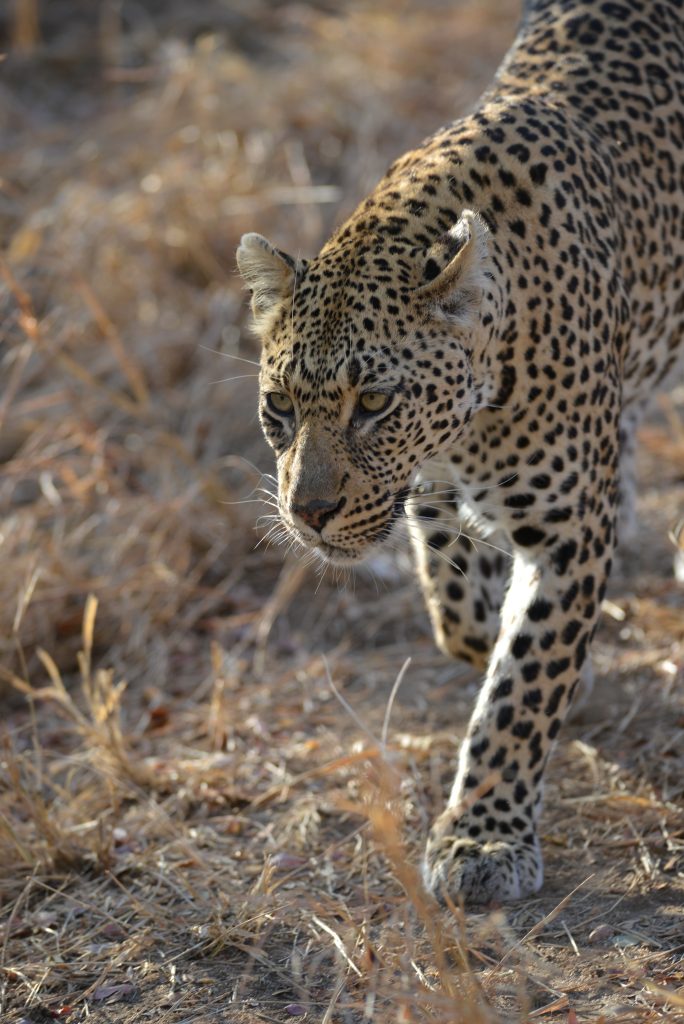 After this incredible stay at MalaMala, we were now off to our next destination; the Okavango Delta!
The journey there was easy, comfortable and effortless, making private charter travel the best way to go! The waterways of the Okavango began to come into view as we approached Jao Camp, an intertwined water world unlike any other! As we arrived at Jao Camp, all we could do was marvel at the beauty of this exquisite camp. The decor was impeccable, the staff were welcoming and the overall atmosphere was unmatched. The Jao concession offers a wide array of activities, and we took full advantage of this!
The water activities were the ones we most looked forward to; it was magical to be floating on the waters of the Okavango Delta as we headed out on a boat for an afternoon of game viewing. Herds of elephants were feeding on the edges of the waterways, hundreds of Lechwe were jumping through the reeds and the birdlife above was spectacular and abundant! We ended it off with sundowner drinks on the water and marvelled at a sunset only the Okavango Delta could produce.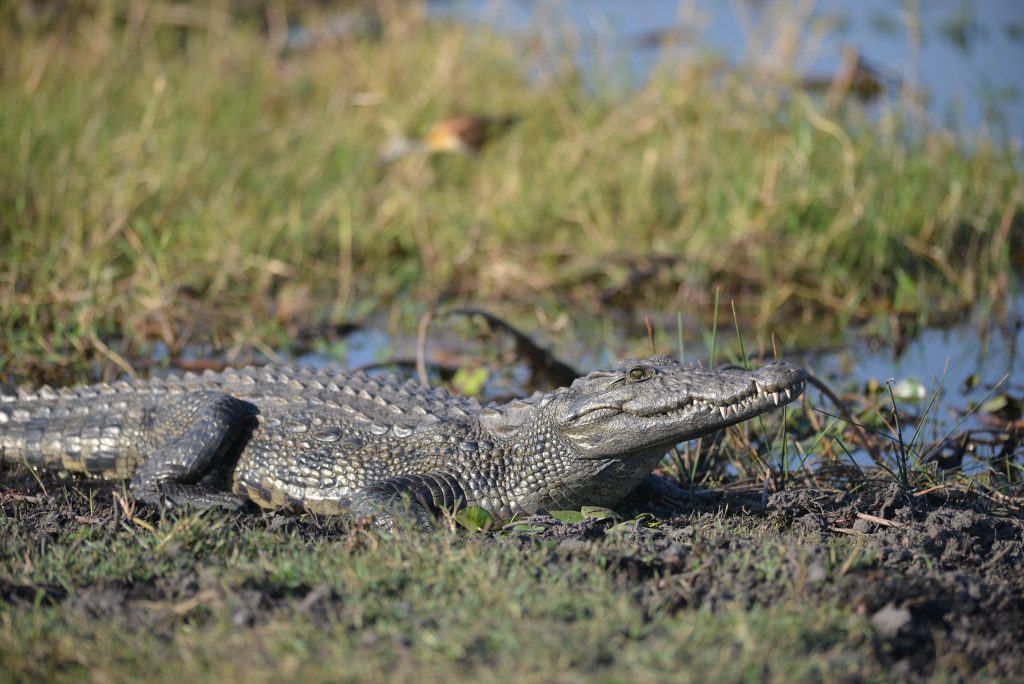 The next morning we headed to Hunda Island on a mission to find wild dogs (or African painted dogs) and came across their den site! Wild dogs only breed once a year, so finding this den with pups inside was something dreams are made of. We waited patently at the den and were handsomely rewarded! We spent over two hours there, where we witnesses twelve pups playing all around our vehicle, what an extremely special sighting, one we will all cherish forever. The adults then came back from their hunt in the late morning, and brought back food back for the pups. Incredible!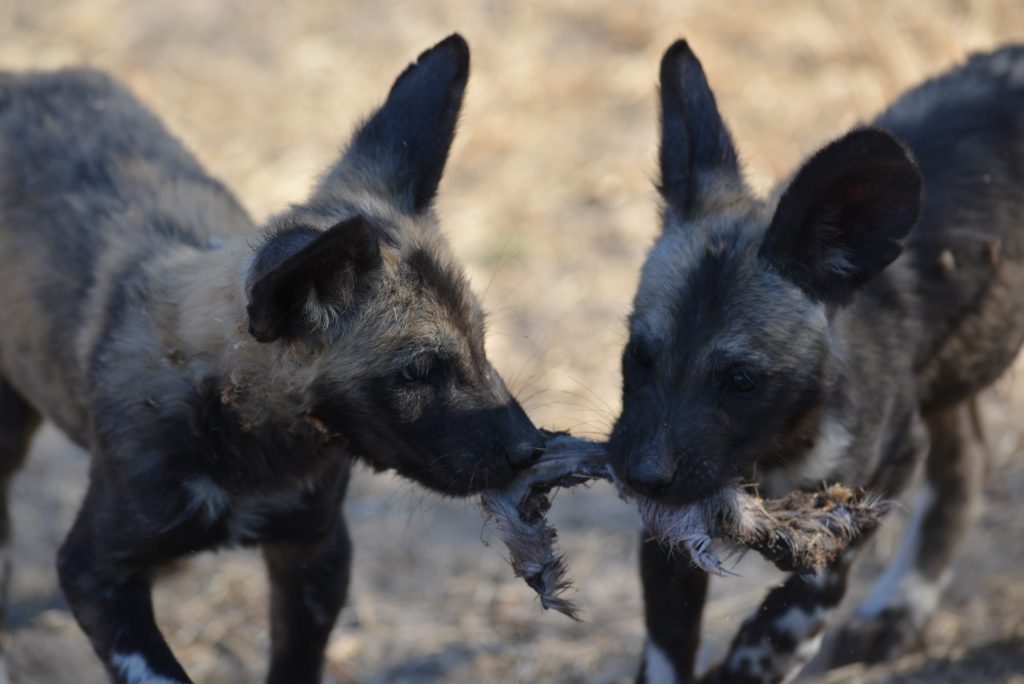 In the afternoon, we made our way down to the river's edge where traditional mokoros were waiting. We headed off down the waterways, floating atop the crystal waters. Birds were flying above us, beautiful water lilies surrounded us and the informative polers shared wonderful information with us about the Delta and its secrets! We ended off this wonderful experience with a magic sunset and an incredibly close elephant encounter, what a special day!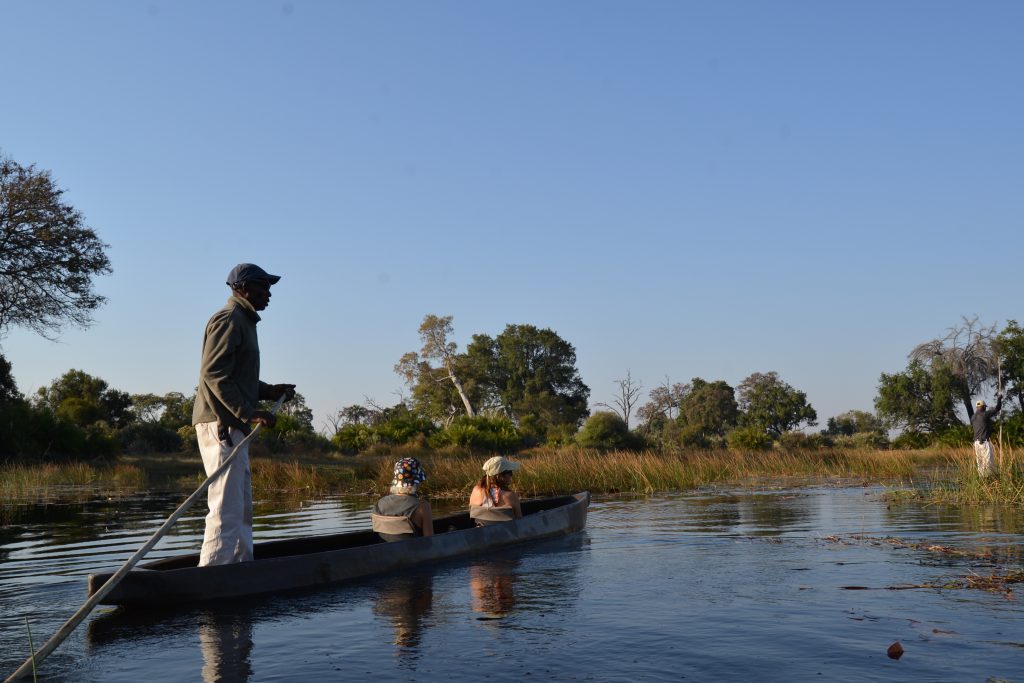 Jao camp offers many diverse activities at the camp itself too; the spa and gym are both beautiful, and exercising while an elephant grazes right next to you is something truly unique. The Villa and rooms are all spectacular, and we actually ended our stay with a fantastic dinner at the Villa!
On our final morning we headed out on a leisurely game drive and had not even crossed the wooden bridge outside camp when Dennis (our local camp guide) spotted a pride of lions! We spent the morning with them as they played and relaxed in the morning sunlight. When we headed to the runway, we received yet another incredible gift! A pride of lions playing right in front of the airstrip and around our private plane! A slight delay for take-off but a  spectacular ending to our time at Jao. Now it was off to Selinda!
A short flight and a quick boat transfer later we arrived at Selinda, one of my absolute favourite camps! It is truly wild and in the most magical setting. The waters of Selinda are very high this time of year, higher than I have ever seen before! On out first afternoon, we saw three male lions! Later that night the same lions serenaded us with deep roars and continued all the way into the early hours of the morning. In camp we had visits from elephants, hippos and hyenas! We were able to view these animals perfectly from the decks of our rooms. I cannot emphasize enough how fortunate we were to have such spectacular sightings and just how lucky we were to receive these gifts from nature.
Highlights at Selinda included spending an hour at a hyena den site where the hyena cubs curiously investigating us! We watched a porcupine on our way back in to camp one evening, another rare sighting! We also spent a morning on the water fishing, where we caught three bream and the infamous Tiger fish, what a success!
We spotted Saddle-billed storks and Fish eagles, while we glided past pods of hippos. On our final night, we experienced the most magical dinner under the stars out in the wilderness, the best way to end off an incredible African adventure!
Our final morning arrived, and we headed to the airstrip to board our private charter back to Johannesburg. On our way to the airstrip, we found two cheetahs on the hunt, we could not believe our luck! The perfect send off from what was a life-changing safari for all.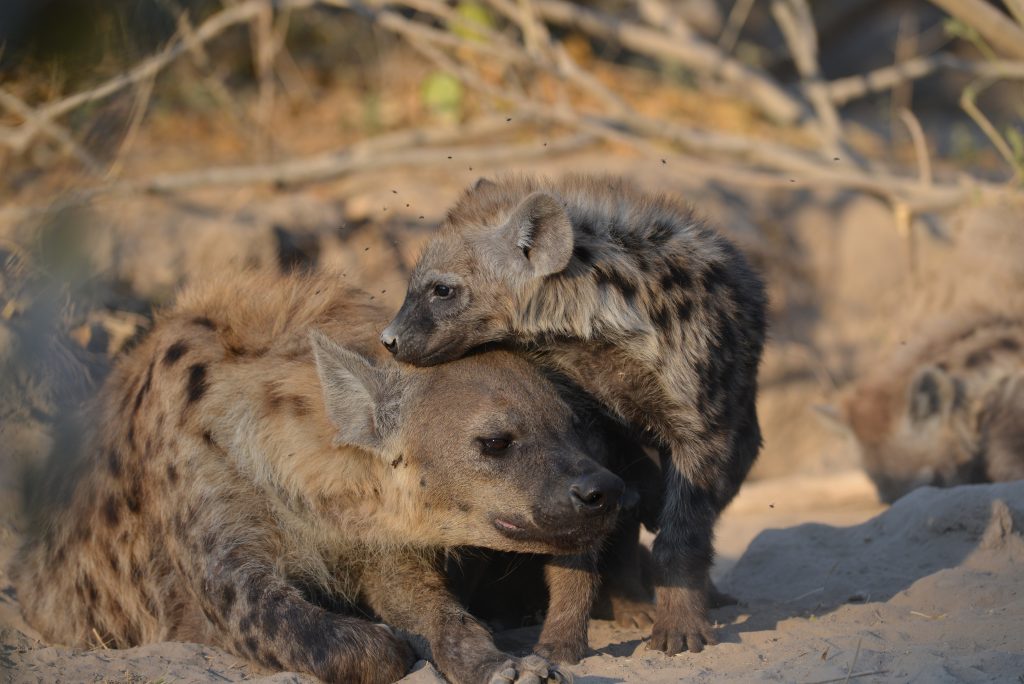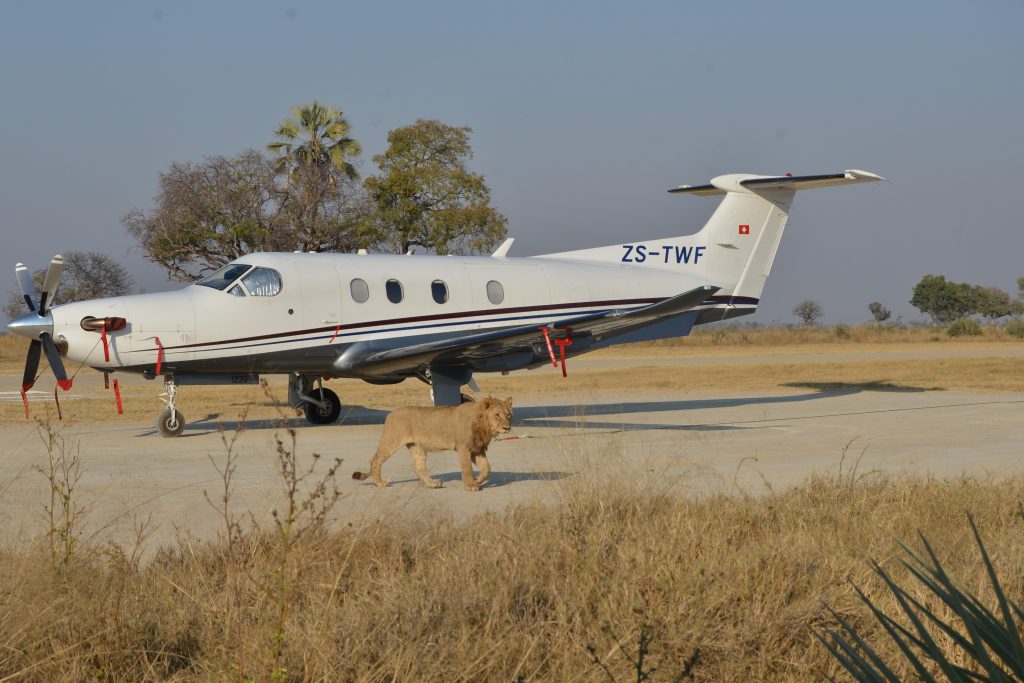 I cannot wait to make more incredible memories in Africa with this special family soon!
Brett and The Safari Architects Team.