Deltas and Islands
When you are fortunate enough to have guests returning to Africa for the third time, one really does begin to understand the passion that can be ignited for this great continent. The Okavango Delta is one of Africa's special places that fuels this passion! Each time one visits or returns to the Delta, it fills the soul with a sense of complete relaxation and awe. For our returning guests on this safari, this was no exception. Exploring new areas of the Okavango was our goal, and with recent flood level changes and shifting water channels, I was excited to explore the area and explain to our guests what had happened over the last few months…
Rainfall in the catchment area (namely the highlands of Angola) that feeds the Okavango, was lower than normal this year meaning areas that are usually permanently underwater, were now all dry. This allowed animals to move more easily into new territories, thereby creating unique interactions for us to witness: new lion dynamics, heightened leopard activity and an increase in the general movement of wildlife exploring new habitats.
This safari saw us visit the stunning Qorokwe Camp and modern Mombo Camp in the Okavango Delta, followed by an exclusive island getaway to the beautiful beaches of the secluded and private Vamizi Island in Mozambique. This is the story of my time with special guests on another incredible safari.
The Qorokwe concession lies in a game-rich environment, between two permanent water channels. This season however, one of the channels stopped flowing, and the other was much lower than usual. This caused wildlife to concentrate in certain areas, luckily close to where we were based, making for some incredible game viewing with many different sights to see. We witnessed a number of special animal displays, had some amazing tracking sessions and an overall magical stay at Qorokwe. The lodge itself is beautifully manicured, perfectly located and managed by the most hospitable people we could have ever met.
Leaving Qorokwe was sad, but knowing we were on our way to the renowned Mombo Camp made it slightly more bearable. Chief's Island is a wildlife heaven, there is always a plethora of wildlife to be seen there and, most importantly, there are rhino that live in the area! We had not seen any yet, therefore we made this sighting our overall goal. Over the next few days we were not disappointed and found many of the wonderful creatures big and small that make this eden their home. A highlight was definitely spotting a huge male leopard, a coalition of the resident male lions, two different female leopards, and finally, white rhino!
The lodge staff were at their best as always, kindly organising a fantastic sundowner drink stop for us on our last afternoon, along with a friendly game of boule. Just another tough day in Africa!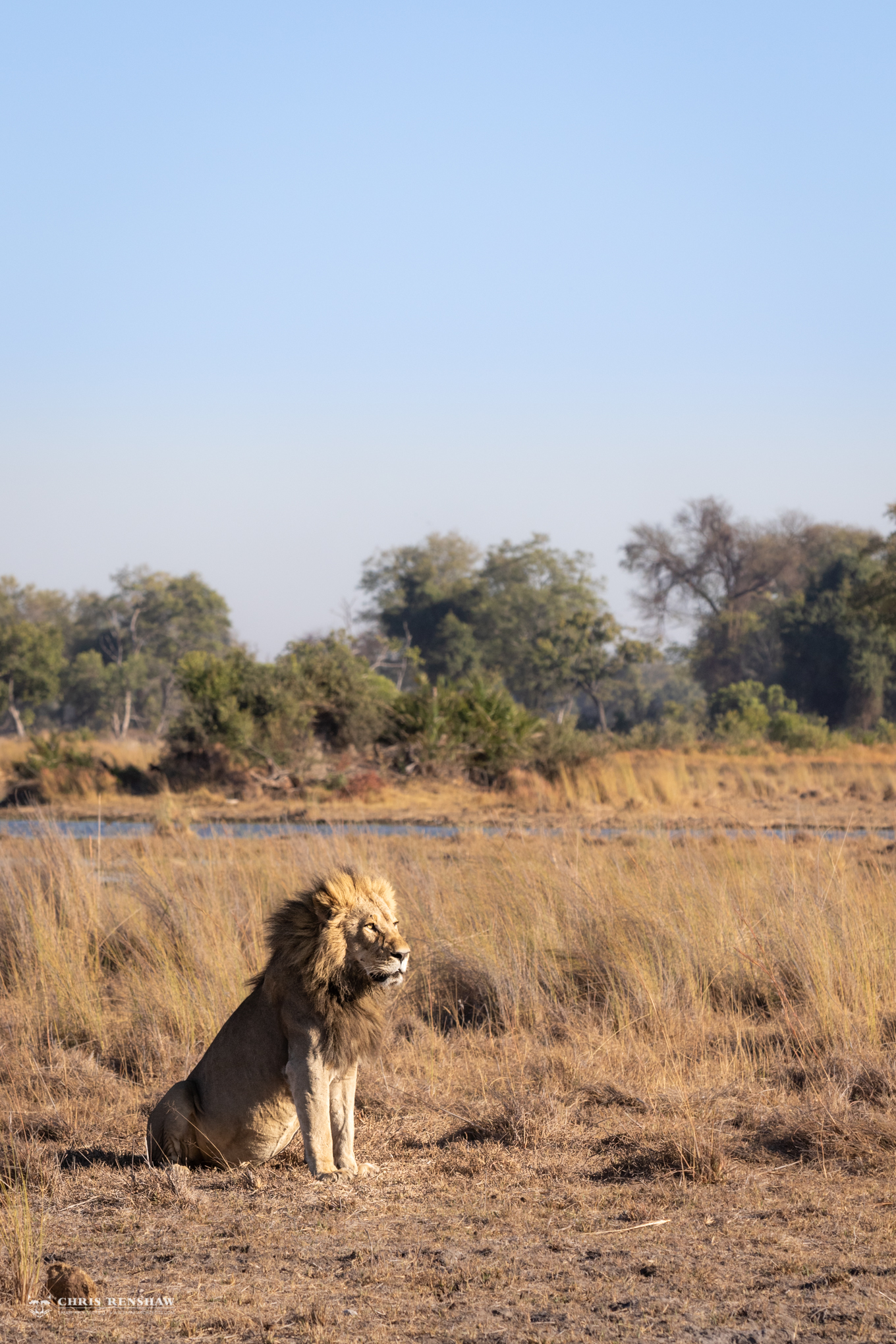 After an extremely special few days in Botswana, we made our way to Mozambique. Vamizi Island in the Quirimbas Archipelago was to be the place where the dust of our safari drives would be replaced with the warm waters of the Indian Ocean. With an exquisite private villa, professional chef and pristine beach, it was the perfect place to end off the safari and the adventure of a lifetime!
With enriched and enlightened souls, it was time for us to head back home. The differing waters and habitats of the spiritual Okavango Delta had rewarded us with indescribable wildlife encounters, and a multitude of special experiences together, whilst the ebbing and flowing waters of the ocean, and the hospitality of the Mozambican people, had invigorated our bodies and minds.
Another deeply moving and life-enriching safari for us all!
Warm Regards,
Chris and The Safari Architects Team.