Reconnecting by Disconnecting
"I have often been asked by guests on safari my point of view on spirituality. In general, we are taught to shy away from such questions as it is an extremely personal topic and needs to be discussed with care and respect. I tend not to shy away from this question, however, as I feel that spending years in the African wilderness has made my feelings on the topic clear. There is a spirituality in nature, and Africa is the epitome of the natural world. Africa is pure and accepting of anyone who opens their heart to it. Being out in this untouched, magical realm brings us closer to those around us, without discrimination based on personal differences. This shared experience brings down walls and takes people back to their core, where we are essentially all the same. It awakens the importance of connection, to people and to the earth. This is spiritual, this is my spirituality."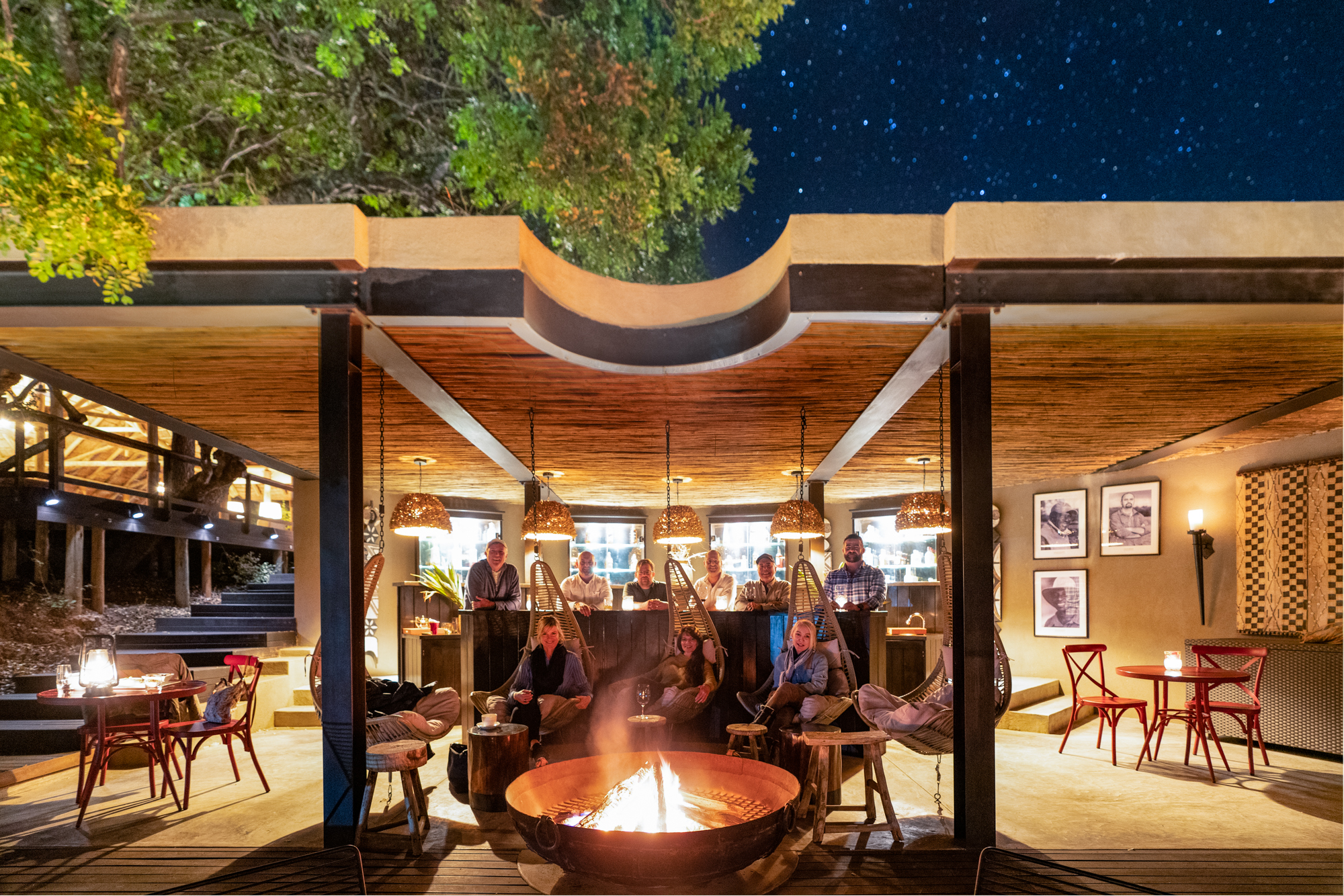 On a recent trip with some wonderful guests, whom we have know from previous trips together, Richard and I immersed ourselves into the spiritual side of what makes a safari so special. These guests had brought some of their closest friends on this safari with them, and what immediately struck us was the bond which they all shared. What was even more incredible was the transcendent bond that we all formed as a group during this time together. As we were all extremely open-minded on many topics, we instantly connected and took on the mindset of submerging ourselves into Africa's wonder together.
One of the best parts of our job (if we can even call this passion a job) is taking people from diverse walks of life and showing them the effect that nature can have on one's soul. Although nature can be brutal, it is in this natural brutality that we find balance and harmony.
Over the next few days, through storytelling under starry night skies, chatting on game drives and connecting over a delicious meal or a sundowner, we found ourselves learning so much more about each other than we could ever imagine. I truly believe that it was the environment we were in, with nature all around us and the opportunity that silence brings, that led us to reconnect with ourselves and each other. This is what the power of the natural world can reveal, and if we take the time to let it in, the humanity that is within all of us naturally comes to the fore. We ended up talking more freely, laughing harder and communicating better. Friendships are rekindled, families are brought closer together, relationships can be healed and even something within our own hearts can be set free.
I often walk alone. People think I'm crazy, however a bush walk on my own resets my mind, body and soul like nothing else. The calmness of these surroundings helps find the centre of who you are and what life you inspire to live. This awareness allows you to open up and to connect with all those around you. It is when a group of people experience this awareness at the same time that something powerful emerges.
I think the above can resonate with us all. Being with people you care about in a natural environment, away from life's bustle and speed, can help you to not only disconnect but to then reconnect. This is why I love the term "reconnecting by disconnecting", switching off to reboot one's self. This is one thing we strive to achieve with our guests on safaris. We want to show them that there is more to receive from the African wilderness than just incredible game viewing and world class hospitality.
So am I spiritual? Yes, I am. I have my own way of interpreting this incredible world, and every day that I am out in the wilderness, I feel most connected to myself and everything that is good in this world.
When I asked Richard for his thoughts on the topic, he described this process of reconnecting by disconnecting as follows:
"From the start to the finish of a safari, you are immersed in Mother Nature's balance, enjoying the wonder of her beauty as well as the harshness of her world. From our point of view, we watch individual events play out, but soon learn to look at the broader view of how inseparable these moments are – the insurmountable balance that is nature. The immersion of our senses into this wondrous world, rips us from the comfort of our cities and our homes, forcing us to use the powerful senses which we used to rely on for our survival. From the sounds of the dawn chorus as the birds sing their melodious songs, to the smells of the plants as they open up and get ready for the sun's energy, in all things we find a new rhythm, a new meaning and a new connection to the world around us".
Thank you for allowing us to help you reconnect!
Chris & Rich