The Spirit Of Safari
A safari is an experience. One that requires a big investment of your time. Time to plan, to research, to figure out what the best trip will be. It requires endless hours of waiting, and longing for the moment when you step off the plane, onto African soil and begin to feel it's magic. This may all sound quite daunting, but we will guide you every step of the way. Safari Architects will get you to the places you want to go and deliver the Spirit Of Safari, in the most enchanting way possible.
When visualizing your ultimate safari getaway, what is the first thing that comes to mind? For most people, it's the wildlife. The notion of getting up close and personal with a large male lion roaring across the savannah or a towering giraffe gently moving over the plains. Do you picture a million beasts, charging their way through a crocodile infested waterway or a mother leopard gently grooming the dirty coat of her young cub?
There is so much more to being on safari, than just wildlife. For me, it is the Spirit Of Safari that is the most important thing.
This 'Spirit' we speak of is a holistic experience. A top to bottom, all inclusive, rounded journey involving many facets. We are on safari to bear witness to incredible spectacles of nature that play out in front of our eyes; to learn and to understand. But what we do not realize initially is the important role of the entire travel experience. Here are a few of the many aspects of the spirit of safari:
The Welcome:
Picture yourself, after a long journey from many miles away, cramped on a plane, crossing oceans, landing on African soil and being met with a big smile, a hearty handshake and a refreshing drink. We all know, first impressions are lasting ones, and such a welcome puts you right at ease from the outset.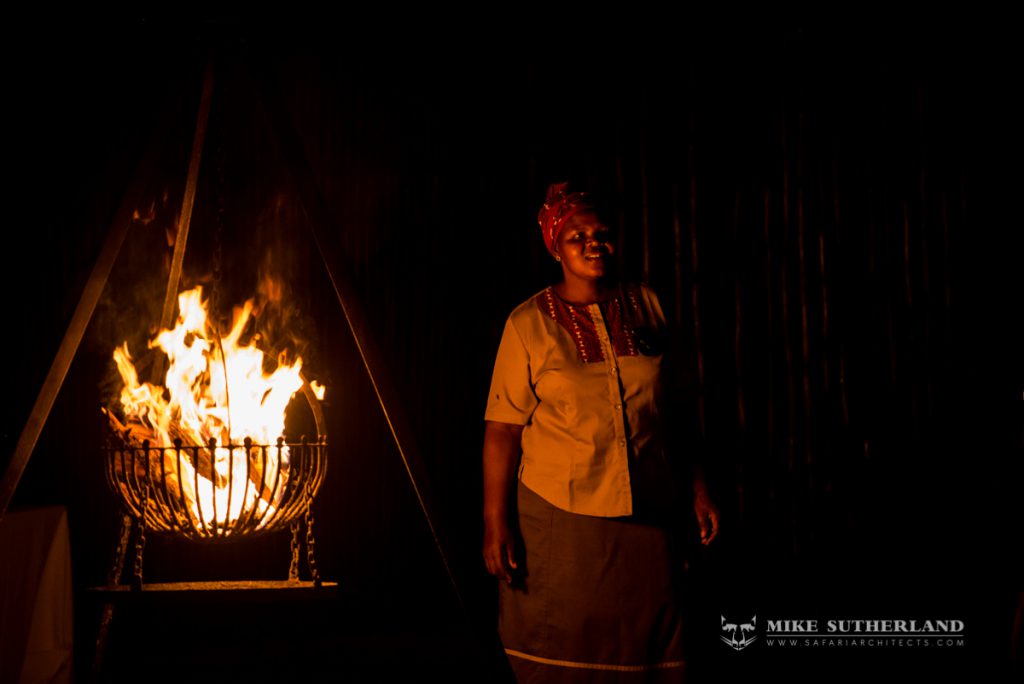 The journey:
There are many ways to travel within our African borders, but nothing can compare to boarding your own private plane and setting off on the journey of a lifetime. Your own guide and pilot are with you each step of the way, introducing you to the wonders of every destination. Guides and trackers on the ground work tirelessly to create lasting memories and educate guests about each part of a particular place – its diversity, fauna and flora, culture and people.
The journey is not merely about the travel… it's imperative to recognize your own journey. To understand what you expected to gain and where you end up. How this experience will leave you forever changed.
The staff:
One of the most important parts of any new destination and unknown place is the staff that works there. In Africa, hospitality is our home language. We live and we breathe it. At each destination we visit, the people are the glue that holds the lodges together. They embody the spirit of each place and they make it their mission to familiarise each guest with the customs of the locals ensuring that visitors feel harmoniously integrated with their new surroundings.
The culture and community:
Once you have been exposed to the incredible wildlife, met amazing people and tasted food to blow you away, you may experience the secret element that some lodges have harnessed which heightens each experience and empowers those involved. At each destination on a multi country safari, one would be faced with a variety of African cultures and communities of people who have grown up on the land that we as visitors, now explore in search of wildlife. The lodges and these communities are at one with each other and share a mutual benefit from eco-tourism in the form of safaris. It is the single most important part of the longevity and sustainability of this industry. Whether it is the Maasai practicing the "Adumu," the well-known jumping dance, or a Shangaan grandmother telling stories through song; guests are shown the true meaning of what it is to be African and the importance of the cultural heritage of these lands.
The fire and the stars:
There is a particular sentiment that is associated with a campfire and a starry night. The stillness of the air and the sounds of nature fill your mind while you ponder your existence (a safari has a way of doing this to us all). You begin to realize that there is a deeper significance in this experience, one you never knew existed. The fire is a time for storytelling, for laughter and for reminiscing, and each night is enjoyed in such a manner. Studies show that sitting next to a crackling fire lowers blood pressure and puts the body at ease. So essentially you will be doing yourself a disservice by missing out on this.
The exclusivity:
This is an added bonus to any luxury travel itinerary but one that is sometimes overlooked. When reading this, just picture yourself on safari with your family or friends with the complete flexibility to do what your heart desires. A vehicle to yourself. A private guide. Flying from destination to destination in your own plane on your own schedule. Endless indulgence from the food selections to the luxurious suites. This is the way a safari needs to be enjoyed. Tailor made to suits your needs.
The wide open spaces:
There are few places in the world where one can still wander and be free. Places where moments seem to drift by in the tranquility of nature. It is the vastness of these wilderness areas, the wide-open spaces that allow those who visit them to be moved in a way that cannot be explained; rejuvenating the soul and healing the mind. Africa has some of the last remaining vast expanses that are untouched and waiting to be explored.
Your time:
As people, we are all different. Different in the way we interact with others and gather energy. Time is a key factor for any safari and should not be overlooked. Time with animals, sitting on a safari vehicle, time spent together with loved ones in a foreign place. Or just the thrill of time spent on your own. On safari, there is time to be excited, time to learn, there will be time to laugh, time to eat and time to listen. Most importantly, there just be time to rejuvenate and unwind. It is very important to be aware of the importance of time and to ensure you take advantage of every moment.
To go on safari is not merely to go in search of animals. It is much bigger than that. It is the culmination of many individual components, working together in harmony to unite and give you an incredible feeling you never knew you wanted. It stems from an open mind and a willingness to take each experience and revere it. Each one will be different, so it is important not to compare; each one will be unique, so it is important to embrace every moment. Embrace the Spirit Of Safari.
What is the Spirit Of Safari? How do you find it and how do you harness it? This spirit we talk of begins within us all. It goes beyond our wildest expectations and takes us to a place we never knew was out there. The spirit of safari is a feeling that we never knew we wanted: a feeling and connection that's almost dreamlike. Once you have had it, it is something that will remain with you forever.
Written by: Mike Sutherland
Photographed by: Mike Sutherland and Chris Renshaw