A family's journey through Africa
Do you believe that a journey or an experience can alter the way you see the world? Or, your place in it? There are many famous quotes from gifted people who encourage these journeys, but until you physically embark on one, you cannot comprehend the true meaning behind what the quote or phrase was intending. I firmly believe that once you find yourself out of your comfort zone, are available to learn new things, experience new cultures and actually observe the world with open eyes and hearts; you will be blown away by everything you feel, experience and really 'see' – often for the first time. This is something that I have personally strived to achieve for every guest that travels with Safari Architects

I would say that the Arrix family can attest to the above, as from the moment they arrived, everyone truly immersed themselves in their new environments; taking every opportunity to fully experience whatever this beautiful continent, its people and wildlife had planned for them.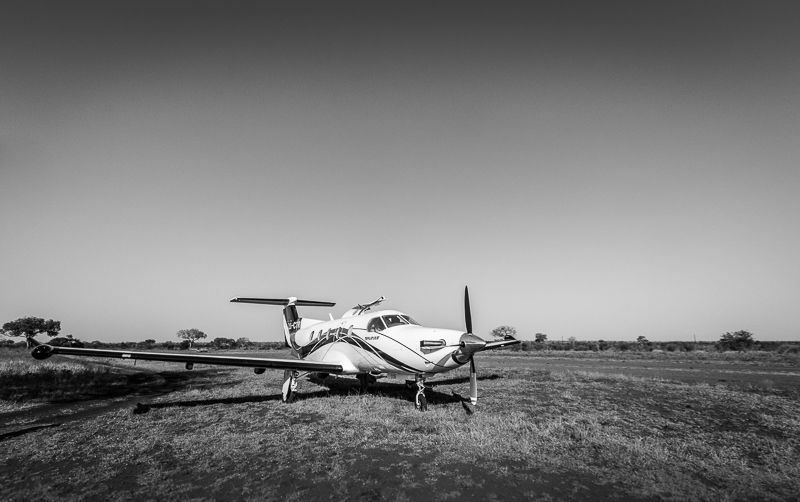 We boarded our trusted private aircraft, a Pilatus PC12 NG, ready to rock n' roll!
The journey in the world-famous Kruger National Park. More specifically at Singita Lebombo Lodge, a private concession within Kruger on its Eastern border with Mozambique. To kickstart the subtle process of integrating into Africa, we had arranged to meet and greet some children from the local school adjacent to the park. These communities are so vital to the conservation of these parts; and this is one way in which the lodges can give back to the young people that are so important to the future of our wilderness areas. Singita School of Cooking is a program teaching aspiring local cooks how to become chefs, so that someday they might find full time employment in one of the kitchens of any of the Singita lodges. Team Arrix jumped in; and under the guidance of Paul (head trainer), got their hands dirty preparing some local delights for lunch.
The school kids that we met were actually the best players of the local soccer (football) team. We were introduced to them by their school principal, shook hands and were told to kit up for a game. This was to be one of the highlights of the whole trip, as we literally dove head first into a soccer match! Nelson Mandela famously brought together our divided South African nation during the 1995 Rugby World Cup in Johannesburg. Whilst playing with the staff and the local team, there was a moment when I realized how powerful sport can be in uniting people from different backgrounds. The team experienced first-hand what a dose of hearty exercise and positive interactions can do – we played like brothers and sisters and celebrated as one. Afterwards over a few laughs with new friends, we enjoyed the simple pleasure of eating a meal together; an experience made even better with the thought that the food had been prepared by team Arrix.
After starting on this high, we arrived at the lodge, settled in and got ready for our afternoon game drive. The next few days were spent crisscrossing this magnificent concession searching for a myriad of amazing creatures inhabiting it. We placed our trust in the people around us and watched as our local guide (Nic) and tracker (Christopher) wowed us with their skills and knowledge of the African bush. A definite highlight was the intimate experience we had with one of the lion prides of the concession – the Shishangaan Pride. Our first major sighting of them was having all 17 lions spread around us, fast asleep in the beautiful afternoon sun. We sat with them for a while until Nic suggested leaving them for a Sundowner drink and returning later to catch them after sunset. Oh, and something incredibly unique about this group is that there is a "white" lion amongst them. One of the only two true wild roaming white lions left on earth (click here for more info).
After a first successful African sundowner, we returned to the lions just in time to see the whole pride get up and move. If you have never seen a lion before or experienced a pride moving in the dark, this is definitely one for the bucket list. We sat in apprehensive awe as 17 lions moved on soft, quiet paws around us, into the night in search of a meal and to patrol their territory. Christopher then said something that at the time seemed inconsequential but later proved to be pretty impressive. He confidently stated that the lions would go in one direction, but finish in another and that we shouldn't worry as we will find them tomorrow afternoon and all would be well. We just have to wait and see… On our way home, amazingly, we even had fleeting glimpse of a mating pair of leopards. The perfect ending to any day!
The following morning, we explored different terrain to where the other vehicles expected the lions to be, trusting in Christopher and Nic who calmly mentioned they would be able to find the pride that afternoon. So, we looked for other species and came across a variety of wildlife including elephants, giraffe, rhino, hyena, waterbuck, hippo and crocodiles.
The afternoon drive provided one of the best "tracking" experiences I have ever witnessed. As Christopher predicted, none of the other vehicles had located the lion pride that morning. So, we began our search for them where he said they would be and straight away found their fresh paw prints in the sand – the search for them was on! Zig zagging through the rugged Lebombo hills, Christopher with 35 years of skillful bush and tracking experience, keenly guided us where to go, mentioning we'd eventually find the lions on the move. This is exactly what happened. I'll let the pictures speak for themselves, but wow, what an experience!
The next few game drives we focused on exploring new areas. Finding the two male lions that had kept us awake the night before with their territorial roars, was definitely a thrilling experience, especially as they had come so close to the lodge. Driving around the Lebombo mountains was also something we all really enjoyed. The unique rock formations that hide a rich diversity of fauna and flora are incredibly beautiful and the N'wanetsi River that cuts through them is the lifeblood for the whole concession. After the last few years of devastating drought, this area has recovered so well and it is wonderful to see all the wildlife thriving again.
On the last afternoon, with a couple of charming elephant encounters along the way, we headed to a very special place where the river cuts through a gorge and enters Mozambique. It is known as "the Poort" and is one of my favorite places in South Africa. The newly acquired Singita Mozambique concession is on the one side, and the whole of the Kruger National Park on the other, providing an elevated vista for epic views. Brett, the manager of Singita Lebombo joined us for a magical surprise sunset stop where we bid farewell to this incredible part of the world, with good laughs, great wine and even better company.
Botswana was the next leg of our journey. This is a country with only 2 million people that has basically become one big wildlife refuge. Wilderness Safaris' Jao Camp, located right in the middle of the Okavango Delta, is a place of plenty with its waterways and islands. It is hard to explain what the Okavango is all about. It has to be seen and explored to truly understand the sheer beauty, diversity and the unbelievable sense of being in a completely untouched natural wilderness. The annual flood had begun to ebb which allowed us to do a number of water activities. Dennis, a friend to the Safari Architects' Team, was to be our guide and met us at the runway. With his enigmatic smile and presence, the team was immediately intrigued as to what to expect. The camp itself is also something rather special.
For our first Delta excursion, we explored the waterways and crystal-clear channels of the Jao concession. Dennis guided us expertly around these navigable channels. We were halted at one point by a rather large elephant bull but he was an extremely relaxed individual and we were able to spend some time with him taking in the surroundings and snapping a few "selfies" with him.
A surprise Sundowner stop awaited us but this one came with a twist. With an instruction to remove our shoes, we waded into the warm water and enjoyed our drinks and snacks literally feet first in Okavango Delta, now a world heritage site. The hand massages on offer also helped us further relax.
Another exciting way to experience the Delta, is flying over it in helicopters. With the doors off, we were able to see so much and get a real feel for the sheer expanse of its wilderness and wetlands. Low level flying ensured the rush of wind in our faces and allowed our adrenaline to flow freely like the waters in the channels below.
We landed at Hunda Island, a large expanse of bushveld in the middle of the concession. This has arguably the best game viewing in the Okavango; brought to the fore as we rushed off to see a pack of African wild dog on the hunt. Some sneaky hyenas were following in the hope of a quick meal so, the interactions between the two species was fantastic to see. This was not the last wild dog encounter we would have. These extremely rare carnivores would at a future stage on this journey, provide us with an experience we'd never forget…
Hunda Island didn't fail to impress. It showed off a huge array of wildlife, from feisty warthogs, to its local lion pride. We finished off our time spent there with a bush brunch, in a hide perched up in a Jackelberry tree. Later that evening, back at the lodge we took in the sunset around a fire accompanied by a great dinner.
One of our last activities we did in the Delta is a 'must-do' for the area – a traditional Mekoro ride. Again, this experience can put guests out of their comfort zones but really is a wonderful way to experience the peace and tranquility that floating down these beautiful flood-plains and waterways can offer. The soothing ambient noises you immerse yourself in are misplaced on a vehicle. Without knowing it, you become a part of this great and soulful place and it is like a battery charger to the body and mind.
The Linyanti region in North Eastern Botswana is located along the Linyanti River floodplain. Basically, it is an environmental haven and the river at this time of the year attracts all of the wildlife in the area. This, as well as the bushveld habitat is a recipe for amazing animal interaction. We stayed at Wilderness Safaris Kings Pool Camp. As team Arrix so accurately described it: "This is wild Africa at its best. You are definitely in the bush here."
This region is famous for its wild dog populations. Yes, this where our story with these canine hunters continues. Who knew we were about to experience something rarely seen and certainly something I had never experienced before? Not 10 minutes into the drive, Ban our regular local guide, took us to where a wild dog pack had been seen that morning. The pack had already started to move and it was not long before we caught up with them. Running along the tree line, they were bound to encounter some antelope or prey. This time, it was to be a troop of baboons foraging in late afternoon. Usually wild dogs will leave these impressive and strong primates to themselves. But for some reason on this day, they didn't. In a flash, chaos erupted and the whole troop and wild dogs were scattered everywhere. The cacophony of sounds around us made it quite confusing to work out what was going on. But soon it became evident when two of the dogs shot past us in pursuit of a female baboon. She was carrying an infant, and on saving it's life by throwing it up a tree, she lost hers… It was brutal to watch this rare behavior but fascinating to see how the troop tried to rally behind and attempt to rescue her. The big male baboons (with canines larger than a lioness) did their best, even injuring one the pack members. But alas, it was not enough to rescue the now deceased female. I think an image that was burnt into our memories was when of one of the wild dogs came running out of the bushes with the baboon's head in its mouth. Nature at its most raw and intense. When we left the scene, we searched for a quiet spot to have a sundowner drink and get our heart rates back to normal.
Dinner that night started off with the staff singing and dancing around the bar in a very animated and entertaining show. This was followed by a boma barbecue around a fire, to mark the end an intense yet incredible day of animal sightings.
The next few days Ban and the King's Pool team wowed us with their stories, individual personalities and general great service. On the animal side, we found a few different groups of lions, including two brothers' famous for surviving a crocodile attack (click here for more). A mating pair was also found and we followed them through some thick bush, ending up with a fantastic viewing opportunity. We were also in search of a day time leopard sighting, as these spotted creatures are so incredibly beautiful in sunlight. 'Ban-the-Man' was up to the task. One morning, stumbling upon some fresh leopard tracks, he turned to us and said: "Let's follow and see if we can catch up to her". After an hour or so of following the leopardess' footprints, we came to a crossroad. As with all great trackers, Ban flowed his inner guiding instincts and decided to go off path a bit. Halfway down a now unused road, we bumped into a journey of giraffe (known to us as Daryll's) that were behaving slightly strangely, all staring in one direction. Tom (T-bone) suddenly exclaimed: "LEOPARD!!!" At the base of the shrub, in clear view of us, we saw the leopardess cooling herself in shade. Ban's instinct had paid off and we were rewarded. We followed her for a while, getting some great views and photographs. Lactating, we presumed she had a hidden den site she used to nurse young cubs and was just taking a break for a bit before she had to continue her motherly duties. We decided to give her some peace and headed back for breakfast.
After a soccer match with the staff,  our last afternoon of the safari was all about taking it all in and just enjoying ourselves out in this special concession. We had a memorable sighting of large family of elephants drinking and feeding along the floodplain. Much like our team, this family unit was extremely close and we just watched them doing their thing, as intelligent beings do. The last drinks stop was on the floodplain watching the sunset with some old school music tunes in the background and a cold drink in hand. We had some fun and spirits were high, yet emotional as we knew this was the last day.
However, there was one last little sneaky experience planned… The Kings pool team had arranged what can only be described as a night of kings and queens, a bush dinner under the stars! In the middle of nowhere, amongst the wilds of Africa we sat around a warm bushfire with a full bar service and sumptuous cuisine cooking in the background.  All the characters of the lodge team that had become friends were there to share this night with us.  We chatted about our experiences, how we had all fallen in love with Africa, it's people and the wildlife, and what was the best experience for each individual. The stars shone bright that night and those memories will  forever be in our hearts and minds.
Sad farewells, but not goodbyes. Thank you to team Arrix for being so completely into the safari experience, embracing whatever we put forward. The safari would have never been as amazing if you all weren't so keen to put yourselves out there, meet the people and hear their stories. This is also true of our wildlife encounters; Africa delivers all of her wonders to people that are willing and open to accept them.
Thank you for letting me be a part of this incredible family journey. We hope to do this again with you all, in the not too distant future.
Regards,
Chris and the Safari Architects team.
Written and photographed by Chris Renshaw