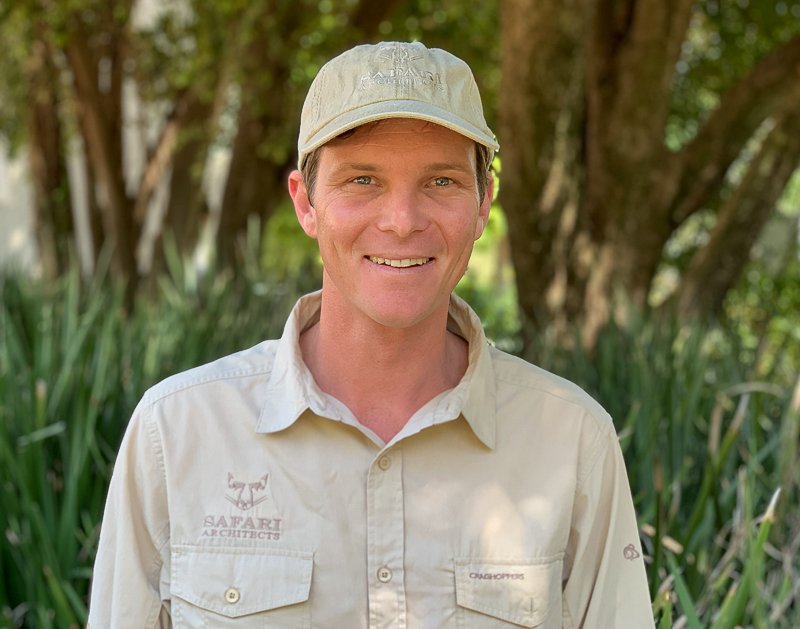 Brett Horley
Partner guide
About
Brett Horley is a safari specialist and experienced private guide, currently with over 15 years' experience in the field. Over the past 15 years, Brett has guided for some of Africa's top safari companies including Singita, Lion Sands and Letaka Safaris. Recently, he has joined the team here at Safari Architects. The formidable combination of conservation and nature enthusiasm, along with keen motivation to open people's eyes to the wonders of Africa, sets him apart. Travelers from all over the world have been enlightened and educated by Brett's insatiable passion for this beautiful continent. Brett's instincts are highly in tune when out in the bush, with the ability to read his surroundings and the needs of his guests outstandingly.
He draws his knowledge from a lifelong interaction with the African bush, a connection which cemented his passion and led him to attain several recognized qualifications. Brett is a member of the Field Guides Association of South Africa (FGASA), holding a Level 3 Qualification, with an additional Special Knowledge and Skills (SKS) qualification in birding. He has also completed his training and is now an Advanced Trails Guide. In 2014, Brett was invited to participate in The Safari Guide of the Year competition along with seven other of South Africa's very best safari guides and came come with the runner-up title, a huge achievement! Brett's belief in education as part of a sustainable solution for the protection of wildlife, led him to become involved in the training of guides in South Africa, Botswana, and Tanzania. He ran a highly successful education program in a few rural South African high schools, teaching skills and promoting tourism as a career path for many young students, a number of whom now work in prestigious luxury lodges in the Greater Kruger National Park.
As Brett says, "I am extremely fortunate to live out my life's dreams and passions. As a young boy visiting my aunt and uncle on Lake Kariba in Zimbabwe, we tracked black rhino on foot and then sat underneath a baobab tree in the hot sun. The guide peeled a strip of bark off of the baobab and made me a bracelet from it, from what he called "The Tree of Life". That was the day I knew what I would be doing for the rest of my life…".
Email:

brett@safariarchitects.com