Team
---
Bradley Thomet
Founder
Brad's love for the bushveld started from a very young age. Many family trips to the world-famous Kruger National Park cemented this into a passion. Growing up he always wanted to be a safari guide but his initial career path went in a slightly different direction when he took up a senior role in sales and supply chain management. Whilst holidaying in the renowned Sabi Sands Private Game Reserve,  Brad met his current business partner Chris Renshaw who was his guide. The two struck up a friendship and over the next few years began discussing how they could combine their individual skills and mutual love for the African bushveld, into a successful business. And so Safari Architects was born. Both partners bring a unique set of skills to the business, ensuring they provide clients with the best experience possible.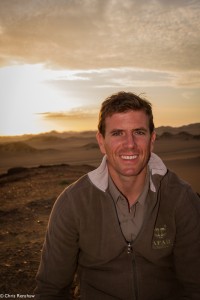 Chris Renshaw
Co-Founder
Chris's love for anything wild and adventurous came from a deep rooted attachment to the African continent. It all started from a mother who was brought up in Kenya, and a father who hitchhiked from London to Johannesburg. With that in mind, the consequent adventures and forays into the African bushveld made Chris fall in love with everything wild, natural and free. This inevitably lead to studying Zoology. After obtaining his Masters and all the relevant guiding qualifications, his lifelong dream of becoming a wildlife guide was realised. Many years of exploring, fun, and incredible safaris later, Chris met Bradley Thomet, his current business partner. A mutual love for wildlife, conservation and amazing luxury experiences brought about Safari Architects. Having both seen and experienced most of what luxury lodges can offer in Africa, they both had the ideal schooling in what luxury safari travel is all about. With the drive of fun and adventure, mixed with respect and knowledge of the African bush, added with a dash of charisma, Chris will take you on an African Safari that you will never forget.
Chris was recently awarded the Africa geographic Photographer of the year 2015 and has appeared on the discovery channel on a number wildlife documentaries.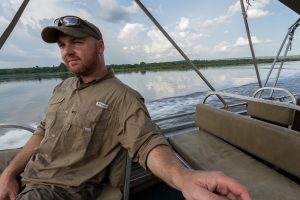 Jeannette Joynt
Office Boss
Jeannette comes from a background in art history and truthfully never saw herself working in travel. When the opportunity arose, she came onboard as office manager and was immediately submerged in a new world she never expected to encounter. "This position came at the perfect time. I have always loved the African bush and continuously hoped to find a job in which travel was a reality.  My place here at Safari Architects is ever-changing and always poses new and exciting challenges, in addition to continuous learning opportunities. I am also able to be creative in my daily tasks, a reality I am extremely grateful for. The belief on which the company is built is furthermore something I wholly admire: we are not simply planning a trip to the bush for a group of travelers, we are instead creating a landscape in which physical, emotional and spiritual experiences can take place. We are offering a journey on which each guest can have their own individual wishes fulfilled, no matter what they may be. We want our visitors to return home continually treasuring the memories they have created and truly feeling like they have unlocked a new side of themselves. We want Africa to become a part of their lives forever! This position allows me the opportunity to be greatly involved in the building of these life-altering trips and I honestly couldn't ask for anything more rewarding"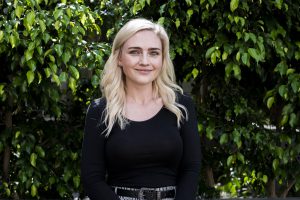 Richard De Gouveia
Associate guide
Richard started out his career as an environmental consultant, conducting environmental impact assessments for various companies. He had always been drawn to the bush and eventually, in 2009, decided to change direction and pursue a career in guiding.
He completed a 6 month live-in safari course with Bushwise and went to work at a lodge in the Kruger National Park for a year before moving on to Sabi Sabi Private Game Reserve for the next 5 years.
His passion for the bush extends way past just viewing the animals and is cemented in exploring the connection between the living and non-living elements of the bush. His favourite bushveld creature is without doubt the leopard, followed closely by the termite – which can only be understood after listening to Richards's in-depth explanation of both species.
His love of the bush is matched by his interest in photography and as a Nikon Ambassador, Richard really wants his guests to enjoy taking photos and tries to help them make the most of their camera equipment. It is his goal to have his guests leave with a deeper appreciation of all aspects of the bushveld, as well as with memorable photos of their time on safari.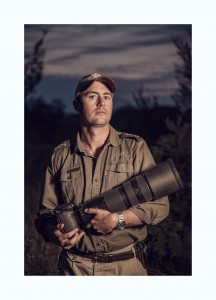 Mike Sutherland
Associate guide
Mike's journey in the bush began when he was very young. Travelling, like most young families to the Kruger National Park and other National Parks around South Africa, spending time with family and friends around the fire telling stories and learning of the beauty of nature we have right on our doorstep.
Fast forward a few years, after having completed a Post Graduate degree in Property Development and Quantity Surveying, he found himself at a crossroad between the pursuit of a Corporate career in a field he studied, or to explore the beauty of the wild, learn about this magical place we call "the bush" and having the privilege of showing guests this vast wilderness and go on an adventure with them.
Mike began his journey  as a Game ranger in 2009, since then he has worked around the country in game reserves in the Eastern Cape, Kwa-Zulu Natal and the Sabi Sands in Mpumalanga. He completed the renowned Inkwazi Ranger Training course at Phinda Private Game Reserve. He remained with &Beyond for 4 years, working at both Phinda Private Game Reserve (KZN) and Kwandwe Private Game Reserve (Eastern Cape) and spent time at Kirkmans Kamp (Sabi Sands). He was also fortunate to have spent 2 years working at Londolozi Private Game Reserve (Sabi Sands), where he began to specialise in photographic safari's and spent his free time blogging and assisting guests with their photography.
Having worked at over 15 exclusive Private lodges at reserves around South Africa and having travelled in Southern Africa, Mike has an intimate knowledge of luxury Safari experiences that create a holistic view of what this continent has to offer. An experience that is about family, laughter, exploration, learning and fun. Couple this with wildlife, photography and storytelling, and one can create not only a getaway, but an experience that has a lasting impression.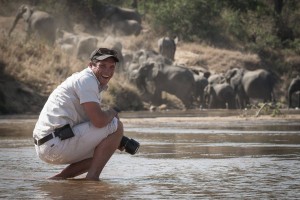 Matthew Murray
Associate guide
Matt's enjoyment of the outdoors was rooted from a young age. He grew up on a dairy farm in the Natal Midlands and was fortunate enough to spend many of his younger days exploring the bush in Northern Natal at Zuka Private Game Reserve. This was where his love for nature truly took flight.
After studying a Bcomm Marketing Degree at the University of Stellenbosch, Matt found himself back on track as he began his guide training at the renowned Inkwazi Ranger training course at Phinda Private Game Reserve. It was at Phinda that Matt spent the next four years, developing as a guide and guide trainer and eventually becoming head mentor within the guide programme. Thereafter, he moved up to Kirkman's Kamp to broaden his knowledge and explore new habitats in the Sabi Sands. During this time, he was able to lead a number of unique safaris through Southern and East Africa.
Matt believes that "every safari is a personal and unique adventure, whereby everyone comes away with their own story" Through this belief and his never-ending passion for the bush, Matt's ultimate goal is to ensure that each person he leads on safari will return home feeling personally enriched from their time in the African wilderness.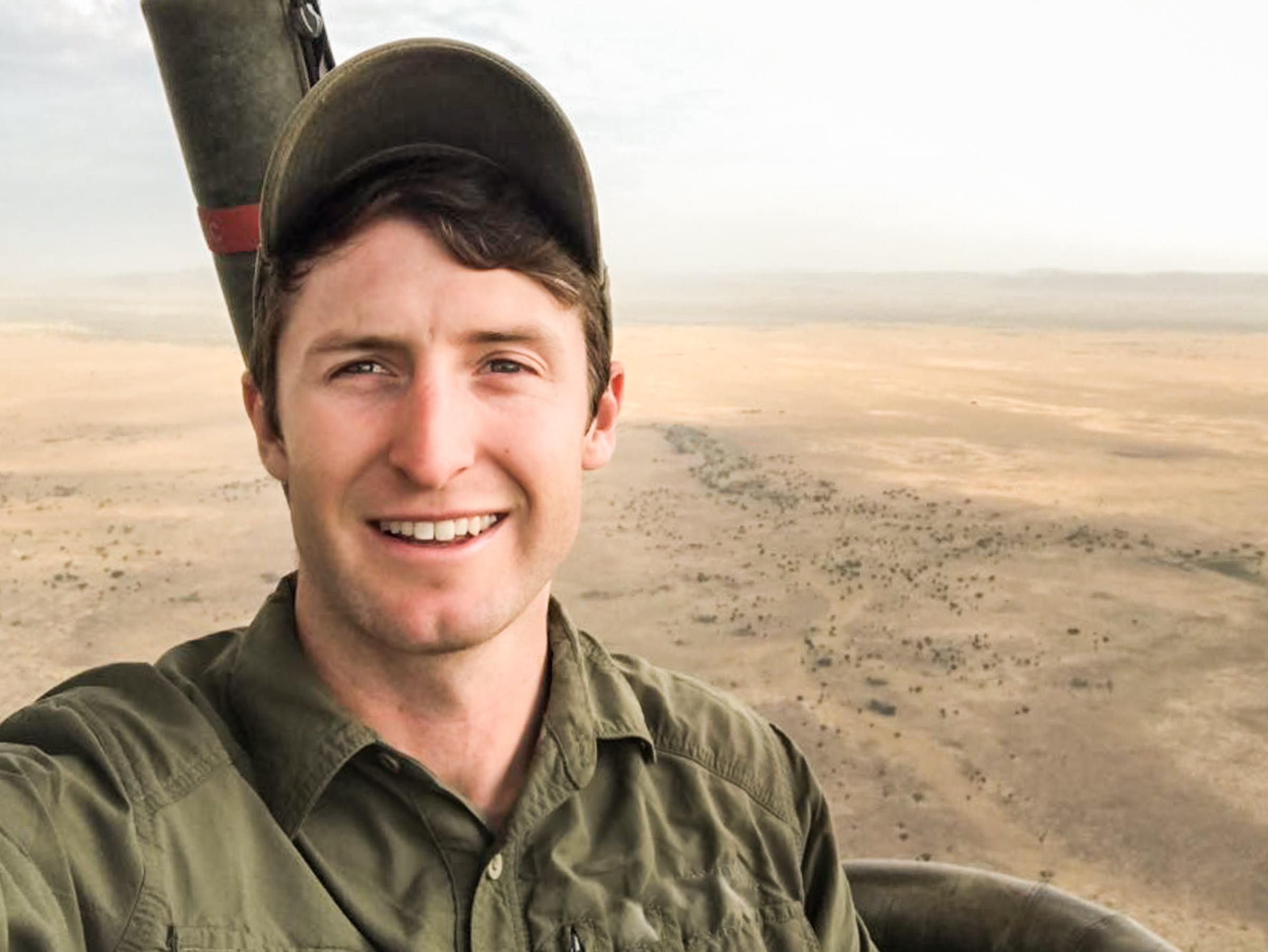 Copyright © Dandelion by Pexeto