It's finally the time of the year to reflect on the incredible experiences we have had with you, our guests. Life-changing moments, breathtaking sightings, luxurious lodges, incredible people and all round truly wonderful adventures to be remembered forever. So without further ado, here are our Top 50 moments of 2018. We hope that some either take you back to a personal moment, excite you for a future adventure, ignite your emotions or entice you to plan your own unique safari with us! These images were a joy to capture, so please take a few minutes and immerse yourself in the magic of this past year…

Chris & the Safari Architects Team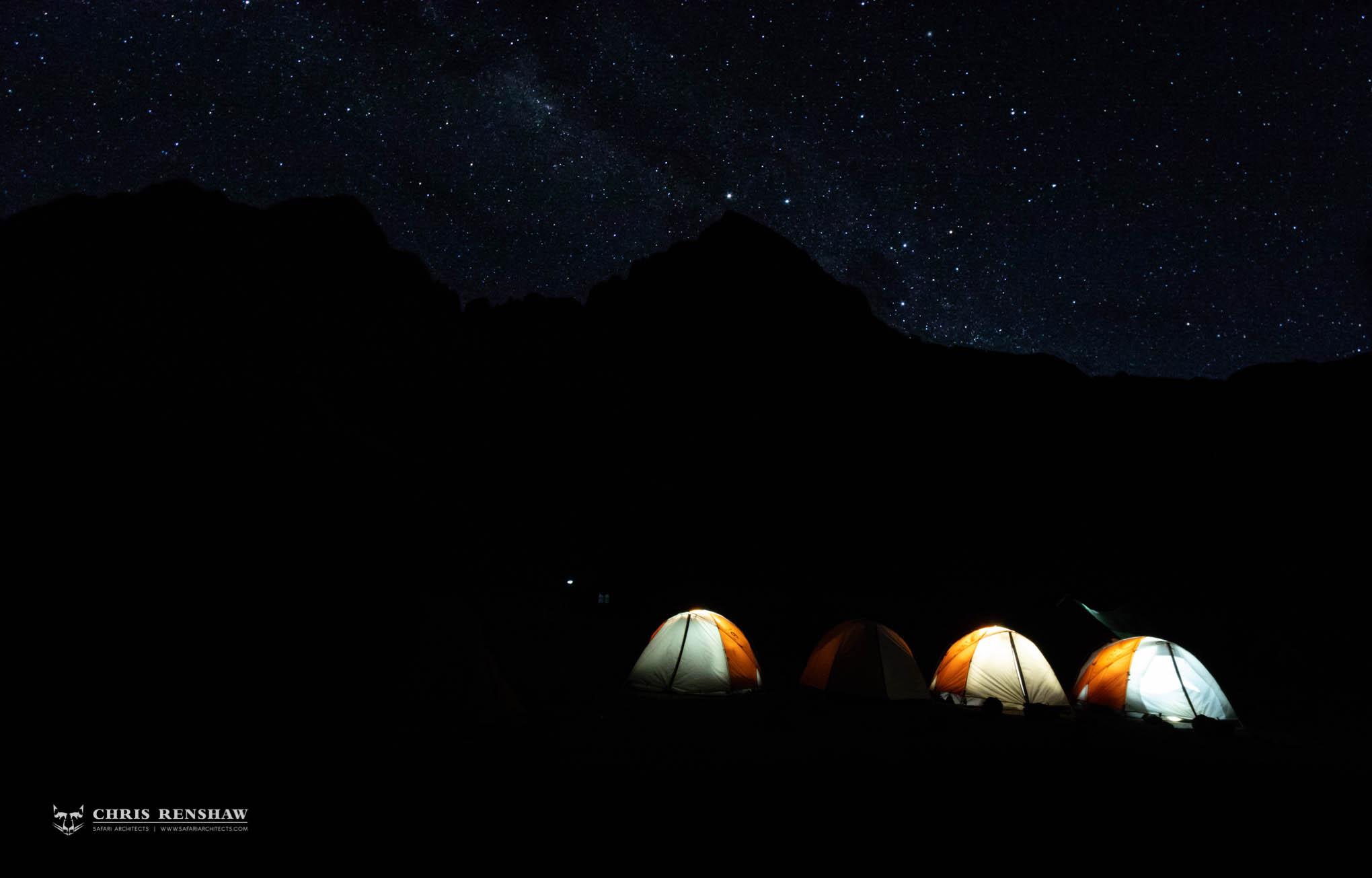 Londolozi Private Game Reserve is unrivalled in terms of it's cultural heritage, luxurious atmosphere and incredible saturation of wildlife. It is arguably the best place for viewing game in the whole of the Sabi Sand Game Reserve, hence why so many of our guests wish to experience it. We, at Safari Architects, have been extremely fortunate to spend many days over a long period exploring all of the splendour Londolozi has to offer. The Lloyd and Gale families were our most recent guests to visit this beautiful area, and were about to see what made this place so special.  The next four nights were to be spent at Founder's Camp, one of Londolozi's finest free-standing, luxury chalets.
We departed Johannesburg in true style, boarding a private Pilatus PC-12 NG aircraft to take us to Londolozi in the heart of the Sabi Sand Reserve. As if the flight itself was not exciting enough, on arrival we were welcomed by a beautiful journey of giraffes right in front of the airstrip! After disembarking, we spent some time admiring these bizarre beauties before heading onto Founder's Camp to settle in and prepare for the afternoon game drive! We were certainly off to a wonderful start…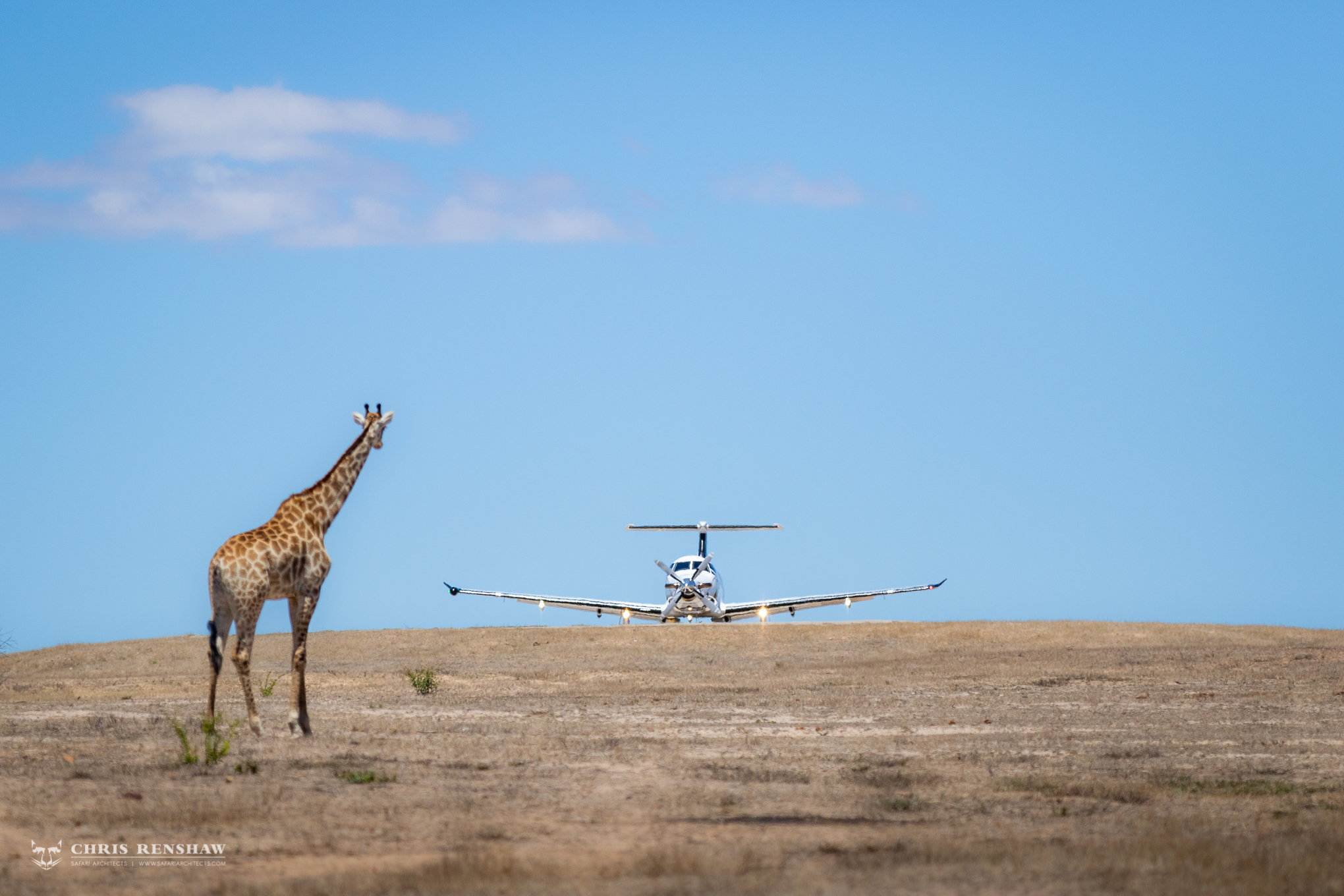 Alison and David were in fact returning to Africa after multiple previous visits. It is always a thrill to see guests reconnect with Africa again whilst creating brand new memories. However, nothing is quite as rewarding as sharing the wonders of Africa with guests for the first time! This being said, Kevin and Kim were in for a real treat over the next 5 days. The photographs and recount below will illustrate their journey…
The landscape was dry and in desperate need of rain. However, although this does not sounds ideal, this naturally dry period allowed for some magnificent game viewing opportunities and amazing animal interactions! Reason being that many animals were forced to stay in the few areas where there was water, and herbivores had to stay in areas that still had sufficient green grazing. This meant that we were more likely to find many animals in fewer places. This also meant that the predators were out and about on the prowl. All in all, we were not disappointed by the dryness!
Lion dynamics in the area have been rather interesting over the past few years. The Birmingham males have taken over from the the long standing Majinagalane males. They have been very successful in claiming their territory, which has culminated in every male lion's goal… creating heirs to their throne (more on this later*). The particular male lion we saw was truly impressive. We had a fantastic sighting of him as he searched for his brothers and lionesses who he had been hunting with the night before.
As mentioned earlier, predators were readily active and we truly saw more than we bargained for! Even African wild dogs graced us with their presence, predators known to be naturally elusive. They were playing with a recently killed grey duiker corpse, with the young pups galavanting around trying to learn essential hunting skills. They actually had their chance to practice sooner than expected, as a scrub hare suddenly flashed by and coaxed the pups into a quick chase! The pups had skill but they were helped along by the fact that there was very little shrubbery for the hare to hide in, bringing the game to an quick and not-so-happy ending for the hair.
Londolozi has always been well-known for its abundant leopard sightings. They have large numbers here and are made up of relaxed, habituated territorial males and females. We had a fair number of sightings of both and, even though not entirely unexpected to see them here, these spotted creatures never cease to amaze with their astonishing power and beauty.
While we were enjoying the company of the female leopard photographed above, Sean and Joy both turned to us with cunning smiles… They had heard some impala making alarm calls nearby. They asked if we trusted them and if we did, we should leave the leopard right away. Not usually one to leave a quality sighting, I looked at Sean uncertainly. However, by the look on his face I knew it was something that could definitely be worth the risk. We hurried away from the sighting and on the way (in broken, wind-swept English) Joy briefly explained: lion – den site – hurry. About five minutes later we were in the spoken-of area and a large lioness came into view, the cause of the barking impalas! Knowing the area well,  Sean and Joy knew that this lioness had cubs somewhere close by. We followed her to a drainage line, and when she started contact calling for cubs… our hearts started to race. A little flicker of movement caught our eye, and out of the thick bush came two little waddling fur balls. What a success! She proceeded to call and then bent down to pick up one of her cubs, presenting me a lifetime photographic goal for myself! In all my years I had never had the opportunity to photograph a lioness carrying a cub. Thank you Sean and Joy for going with your instincts! To celebrate this momentous occasion, we headed off in search of the perfect sundowner drink stop.
Our last afternoon was spent simply enjoying the Londolozi landscape and reflecting on the past magical few days. We also arranged a surprise photoshoot with some props and had a good laugh together, making the most of our last moments in the bush. A glass of sparkling wine and a few delicious bites did not hurt either. A wonderful day with new friends and new memories.
Thank you to the Lloyds and Gales for an amazing safari. It was beyond expectation and so rewarding! A final thank you to the Londolozi team for making all our safari dreams come true. This place is truly a slice of heaven in the middle of the African wilderness. Here's to many more adventures in the future!
Best Wishes,
Chris & the Safari Architects Team
The Maasai Mara National Reserve in Kenya is an incredibly iconic safari destination in Africa. In addition to there being a multitude of beautiful wildlife species that thrive in this fertile eden, the spectacular Great Migration also passes through here every year. The bountiful Mara River flows through the reserve and it is on these banks where the sheer magnitude and danger of the migration can be seen. Wildebeest and zebra need to cross the water in order to reach grazing pastures on the other side, however, this is not as easy as it sounds. Huge, hungry crocodiles lie patiently waiting for the crossing frenzy to begin, a treat they have been anticipating all year long. To see this crossing spectacle was our main goal, however, Great Plains had a different experience in store for us. The story of our amazing, yet unexpected, journey is recounted below…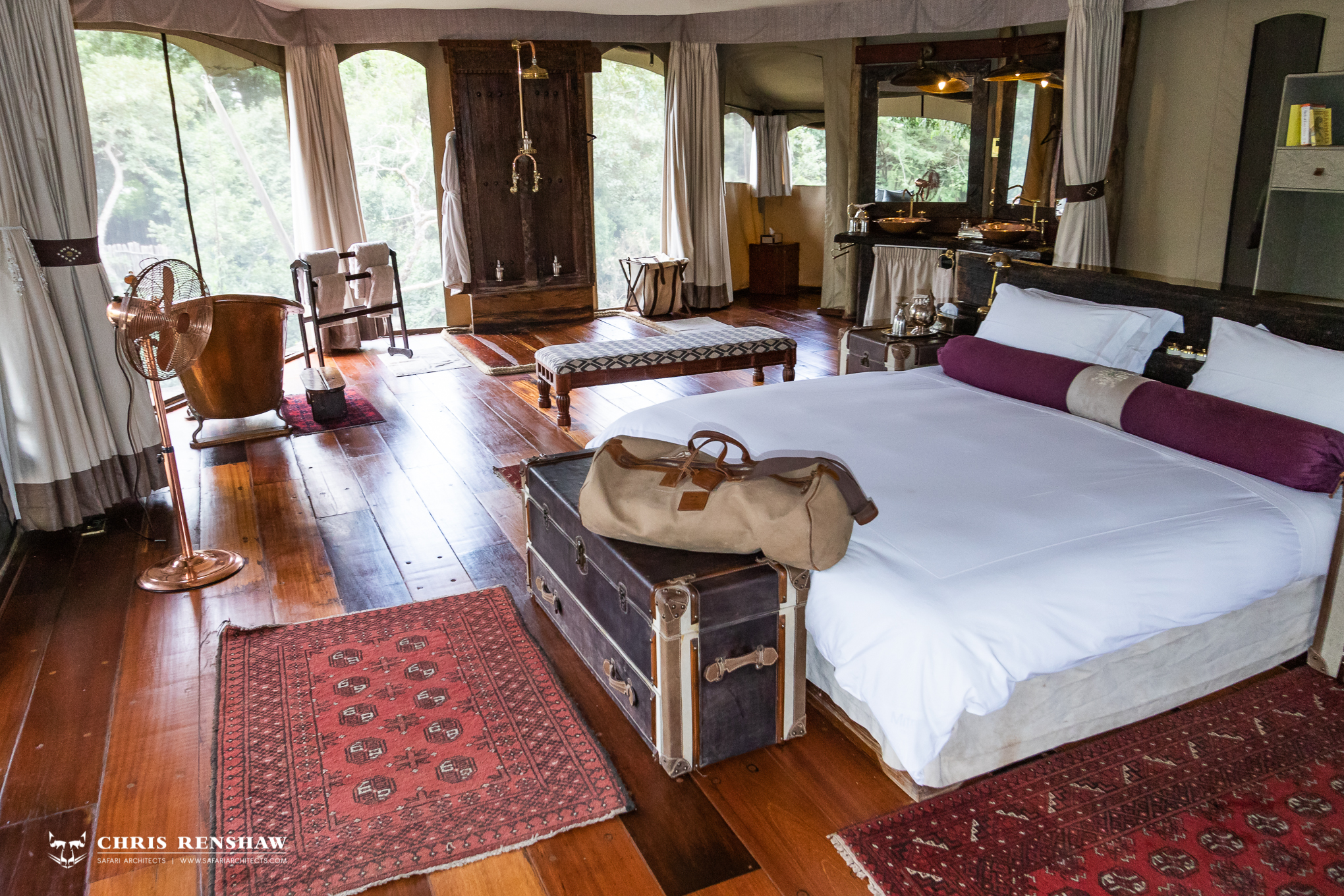 The Kamat family are regular guests of Safari Architects and are always a pleasure to guide and host. When Amrita asked us to plan a to visit the Maasai Mara, we had one place in mind: Great Plains Conservation's Mara Plains Camp. The camp is located in a private concession adjacent and open to the Maasai Mara Reserve. This means that there are less vehicles in wildlife sightings and truly top notch game viewing! Again, the initial goal of this safari was to see wildebeest or zebra crossing the Mara River, however, with the rains being so erratic this year it was unfortunately not to be. Yet, what we were able to see was much more than we could have ever expected! We witnessed many incredible sightings in the private Olare Motorogi Conservancy, sightings which more than made up for the missed crossings.
We spent our early mornings exploring the private concession and then, with a delicious picnic lunch, headed down towards the river and wait patiently for any zebra or wildebeest to cross. We nearly got lucky a few times, but after many hours concluded that this was not to be. We did, however, get to see some elephants cross the river! They played, waded through the water and gave us quite a show.
We also got to see a pride of lions bring down two zebra within thirty seconds of each other. The scene was pure, wild mayhem, but proved to us the strength of fully grown lionesses. We were also fortunate enough to witness some amazing interactions within a group of crocodiles, all fighting over the carcass of a wildebeest killed earlier. The crocodiles were truly the biggest I had ever seen, and how impressive to watch them do what they do best!
Our evenings were spent watching multi-coloured sunsets spread across the plains, with cold beverages in hand and the best company anyone could ask for…
Yet another highlight of this trip was spending time with the famous male cheetah coalition known as the "Five Musketeers". They ventured onto the private concession which meant that we had a lot more time to spend with, and less vehicles to put pressure on, these enigmatic and beautiful cats. On one of the days we witnessed them having a few attempts at a wildebeest herd. After giving up, they retired under the shade of the only tree within kilometres. We let them settle in and dashed back for lunch. On our return, they were up and mobile. We positioned on the opposite side of the large wildebeest herd, in hopes that they would have a full go at hunting, and we were certainly not disappointed! The lead male moved nonchalantly towards the herd, yet in an instant dropped the excelerator and started to chase a single wildebeest. Once he had caught up with it, the other four males jumped in and, after about 20 minutes, they finally brought this brave yet unfortunate wildebeest to the ground. A once in a lifetime opportunity and sighting! After a while hyenas started to gather, however, the cheetah males stood their ground and made sure they had their fill before abandoning the carcass.
A birthday surprise on our final afternoon for Mira – aka "Maasai Mara" was a fantastic way to say goodbye to this wonderful part of Africa. Thank you to Aashish, Amrita, Mira and Nikhil, for once again allowing us to plan and host your family safari. We look forward to the next one!
Best Wishes,
Chris & The Safari Architects Team
Copyright © Dandelion by Pexeto