The Safari Architects team had a recent safari in the Sabi Sands Private Game reserve, where we spent time exploring Londolozi and Savanna. Below is a brief outline of our stay:
It's quite difficult to explain a feeling or an emotion. I think as humans this is inherently difficult, but with animals, its body language, smells, sounds and actions that say it all. If you were to see my reactions and read my "animal" signs from when I arrived at Londolozi and Savanna, you would get a caricature of excitement, anticipation and general wellbeing. As soon as you arrive you are treated like an old friend, as if you have been here before, but never really left and are always welcome. You feel comfortable and automatically relax, and you feel that this is your place and where you want to stay. This is the feeling you get by just being in the lodge, and we hadn't even gone on a game drive yet!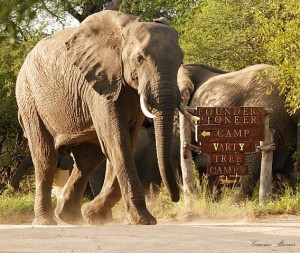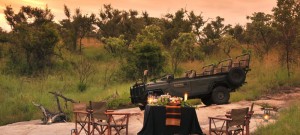 In terms of the wildlife experience, it was out of this world. The first two drives we did were at Londolozi, where game viewing is world famous. Not 20 minutes into the drive, we saw some alarmed Impala and went to investigate. Sleeping like a hibernating bear, was the massively impressive Marthly male leopard. Without a care in the world, we sat in his presence for an hour, just appreciating the fact that we were within 10m of one of the world's apex predators. I enjoyed the sighting so much; I actually didn't take any photos. From here, not even a kilometre away, was one of the Majingalane male lions having a private affair with a Sparta lioness. They were pretty involved with replicating the species, so growls, grunts and the occasional lovers spat were great to see and hear. A real treat, especially when they decide to pose in golden afternoon light. Their private affair however was not so private anymore when a small herd of elephants decided to show the 'king' who was actually boss, and chased them of into some thick bush.
The next crisp, chilly morning we headed off to the southern sections of the reserve. We had great sightings of rhino, elephants and zebra. However, the highlight most definitely was a male cheetah. Now, I have been in the bush and a guide for a while, but how Jerry (our enigmatic tracker) saw this cheetah sitting in the shade 300 metres away from us still flabbergasts me. I could just about pick it out with binoculars, but what a phenomenal spot! A real treat as they have not seen cheetah here for around 6 months.
Savanna really has a special place in my heart, as the people in the camp are really top class and will always go out their way to look after you. Their "family", will take you in and you will always feel like a friend and a welcome visitor. Game viewing in this sector is arguably the best in the whole Sabi Sands and never disappoints. With this in mind, we eagerly got onto our land Rover for our first drive. As we left the lodge, a pachyderm road block greeted us. A breeding herd of elephants is always special, and elephant calf's make for an entertaining spectacle. From here, we were fortunate to see the Tasselberry Dam female leopard with an impala carcass. She had hid it on the top of grassy termite mound, and we watched as she would feed from different angles trying to get the most succulent pieces from the dry 2 day old carcass. It now seemed like a good idea to have an afternoon Sundowner, but this was tossed aside when the news that the four Selati male lions were found up near the Sand River. Greg (our guide) timed it perfectly, and we reached them as they were getting ready to patrol their now large territory. A few comical scenarios followed when they tried to cross the icy water of the sand river. Being incredibly territorial, their reflections from the spotlight spooked one or two of them, and sheepish growls followed.
The next morning we decided to follow up on the Shemungwe pride. There was a large herd of buffalo around that had quite a few young calves, and being lions this would be rather appetising. After a long search, we were lucky enough to find them. The lions had full bellies, and the Buffalo herd was short two members. Harsh reality, but nature is fickle and life and death is part of every waking minute. The buffalo herd had then moved north to a small pan, and laagered up around it. This actually proved a problem for the lions, as feeding on a carcass is thirsty work. They sat patiently, and tried to work out how to get round this army of horns. The next hour was spent watching the pride sneaking closer and closer to try and get some water, while the buffalo anxiously prepared for battle. Eventually the lions got to drink, but a young lioness decided she wanted to play. Not the wisest move when you have a barrage of angry buffalo bulls intent of revenge. I think she learnt a valuable lesson, and quickly retreated!
All in all another phenomenal trip to amazing lodges and places. Great wildlife, great lodges and even better people.
Copy courstey of Chris Renshaw, Photography courtesy of Brad Thomet, Chris Renshaw, Londolozi and Savanna
Every day I wake up and dread the sound of my phone going off with another update on a rhino that has been poached. This crisis is very real and the threat of our rhinos going extinct is a reality. There are many people on the ground doing tireless work, and these people must all be commended.  But, this work needs to be combined with the powers that be at government level, and pressures must be put on our "friends" in the East.
In terms of work at ground level, Safari Architects are lucky enough to be involved and affiliated to a company called WildCon Safaris and Events. What this essentially entails, is involving guests in what conservation activities need to be done on the ground in Southern Africa's reserves.  This includes conservation work such as collaring of elephants, ear notching and micro chipping rhino's, transfer of animals, disease testing and a variety of other activities. This is done by experienced wildlife vets and reserve mangers, along with WildCon guides to ensure maximum hands on involvement and safety both for the guests and the animal. These game captures and dartings are based around wildlife conservation of some of our most iconic species such as lion, leopard, elephant, rhino, buffalo, wild dog and cheetah.
So, this last weekend I headed to Madikwe Private Game Reserve and assisted in the darting, ear notching and micro chipping of 6 white rhinos. We had a large group of guests with us from Investec (A big thank you – they sponsored the conservation work!!) who were all super excited to be a part of the events to follow. Madikwe has a very healthy rhino population, but it has also been hit by recent surges in poaching incidents, with the majority of animals being poached in the Northern sectors. This is where we would intensify our search for animals to work on, as this would be the best area to start.
After a briefing by the vet and operations manager, we headed off on a brisk chilly Friday morning. The chopper went up, and quickly found us a large bull to work on.  Once it starts, it actually goes very quickly to minimise the impact on the animal, and I am still amazed at the professionalism of the vets, chopper pilots and ground teams. Once the Bull was down, myself and the guests come in and assist with various tasks that need to be done. Breath rates per minute, body temperature, horn lengths and circumferences are just a few of the things that the guests themselves will measure. It truly is an amazing experience to be able to be so close with a magnificent animal, and at the same time be a part of its conservation. As quickly as it starts and once the ear notching and microchips have been inserted, the antidote is injected and the within minutes the Rhino is off and on its own!
We were lucky enough to work on 6 animals over the course of the weekend, all unique and of different sizes. I think one of the highlights was getting to work on a fully grown 2 ton cow. You really do not understand the size of the animal until you are on the ground with it. Truly magnificent and she took our breath away! Overall, these events are absolutely necessary, and what better way to fund them by getting guests involved so that they can have a once in a lifetime experience with one of their favourite animals. Conservation through sustainable guest involvement, I love it! Let's hope this work done at ground level can be complimented by the powers that be, so that we can all show our future grandchildren the beauty and grace of our iconic wild animals.
Yours in Conservation
Chris
Copy courtesy of Chris Renshaw, images courtesy of Wildcon and Chris Renshaw
WOW…having just returned from a Botswana trip, I cannot begin to explain how diverse this part of Africa is. From my arrival in Maun, everything simply seemed to fall magically into place.
My first destination was the Jao Concession, where I visited both Tubu Tree Camp, a fantastic hidden gem, and Kewtsani, where water activities are the major focus. Tubu Tree, is located on Hunda Island, is really fantastic and great for leopard viewings. Kwetsani offers the most amazing experiences where you can see some of the biggest heards of elephants from eye level on the water.
After my time on the Jao concession, I headed off to Xigera which is literally in the heart of the Okovango Delta, situated in the Moremi Game Reserve. My mission here was to find the ever-elusive Pels Fishing Owl. And to my surprise, only after a short Makoro trip to a nearby island we found this amazing bird! Other highlights were the vast number of bird, frog and small wildlife species on offer in the close proximity to the camp.  On a single boat trip we managed to tick off over 50 species of birds in just a few hours, covering less than 5km on the channles. This is a birders paradise for sure.
The next part of my journey took me to Vumbura Plains, Kings Pool and the very special Zarafa Camp. Vumbura Plains oozes opulence and luxury, and is in one of the most diverse areas in the Delta. With both land and water activities offered year round, the game viewing was superb, with tons of general game around as well as some super sights of the Golden Pack of wild dogs and one of the  resident female leopards.  The culinary experience was to blame for my few extra kilos that I left with, few top restaurants could rival what they offer. There are so many wonderful things that I could tell you about Vumbura Plains. Things that you could only imagine. You really should go and see it.
A short flight to the Chobe airstip and we arrived at Kings Pool Camp. Nine well appointed rooms set on a magical location greeted me on my arrival, superb food, amazing elephant interactions. However slightly thin on the lion and leopard front, non-the-less a superb experience. The highlight of my trip was definitely opening my room door and coming face to face with an elephants behind. You can imagine my sheer surprise and delight. With a little head shake from the ellie to warn me that he didn't appreciate a door in his rear, I respected his privacy and space closed my door (with myself on the inside) and we went our separate ways.
Zarafa Camp  is set on the Zibadianja Lagoon, in the Selinda Reserve was my last stop.  Four 'marquis style' luxury tents are complemented with the best interiors and a true colonial feeling, each filled to brim with every item your heart could wish for on your stay here.  This is only one of the many amazing things I have to say about this camp. David and Alice, the camp managers certainly go out of their way to make the guest experience second to none from "Zarafachinos" to breakfast-on-the-go, nothing was too much to ask. Afternoons are filled by lazing about on the Pontoon/Luxury boat. It is a definite must and if flexibility, luxury and superb culinary delights are up your street, then in my opinion, there simply is not a better camp out there.
The only thing I can say about Botswana is if you have not been there yet best you get there soon. And make sure to leave your heart at home because otherwise you will be a little like me writing this blog entry with my heart left in a very special place called Botswana.
Yours in the love of Bush,
Brad
Text courtesy Brad Thomet, Images courtesy of Brad Thomet and Wilderness Safaris
Copyright © Dandelion by Pexeto