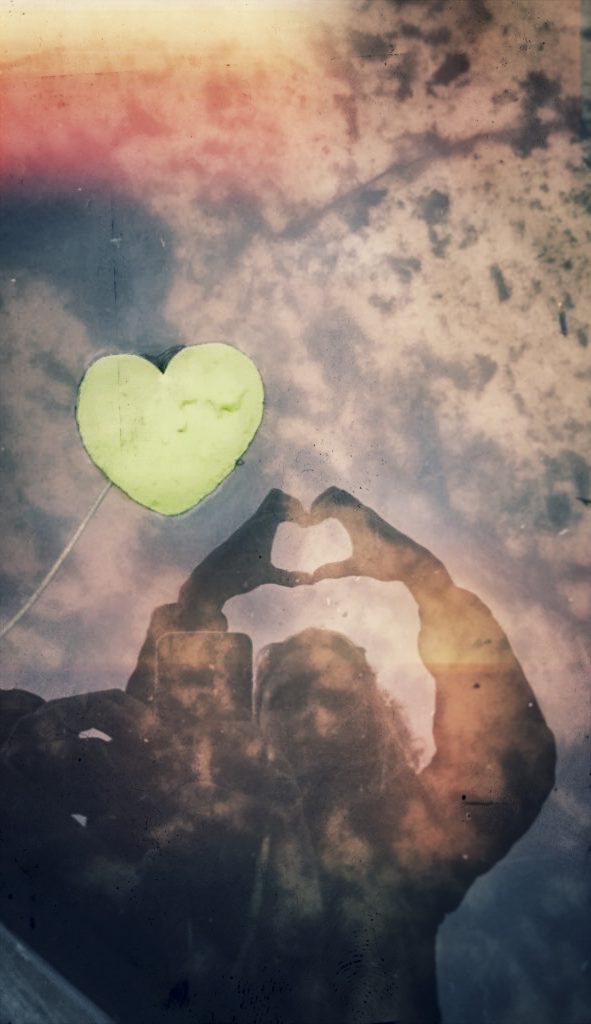 No amount of research or conversation with anyone could have mentally or emotionally prepared me for my recent trip to the Okavango Delta in Botswana. This was going to be my first safari experience and to an extent I thought I knew what to expect… I was wrong. People talk of life-changing travel experiences which can so often sound cliché, however, I can truthfully say with hand over heart that I am definitely not the same person I was before I left the city that February morning.
 After having my passport stamped at customs, I stepped out onto the tarmac where a private PC-12 aircraft was parked in the distance. As I took each step closer, I began to feel serious disbelief take over. I was welcomed aboard the immaculate machine and took my seat next to the window, still franticly trying to register what was happening to me as reality. My heart mimicked the aircraft over the next few minutes, slowly picking up pace as we taxied away from the airport building and then racing as we charged the runway and took off on the adventure of a lifetime!
As we were reaching our first destination, we were lucky enough to be able to fly lower than usual and catch a glimpse of this famous water nirvana from above. The dotted palm trees amongst the winding branches of water resembled giant dandelions, ready to be picked and have a wish made. Metaphorically, I guess they were clearly representing a huge wish of mine currently coming true! Gradually, I started to see a small airstrip coming up in the distance, signifying the imminent start of our journey through this Botswanan paradise.
After touching down on Delta soil, we were warmly welcomed by the ground crew and our first guide. He immediately made us feel like old friends and explained to us how the day would proceed. We were driven out into the wilderness en route to our first camp and along the way I already felt dazed by the splendor of the landscape surrounding me.  Arriving at our camp was no less wonderful: singing, smiling and handshakes made us feel like we were truly at home. In total we visited six different camps, each boasting its own charisma. I could write a thousand pages on the highlights of each camp we visited, but instead I would like to condense this into a holistic reflection on the ambiance of the camps, the brilliant camp teams and the unrivalled beauty of the Delta wilderness
I remember so clearly taking my first steps inside the camp reception halls. My eyes gradually adjusted to the light as I stepped in and I could see the backdrop of the vibrant Delta colour spectrum slowly come into focus against the immaculate interior design of the camp. I honestly had to pick my jaw up off the floor more than once and could usually only be woken from my daze through a direct question. Once we were taken around the main camp area and shown all of the lavish facilities at our disposal, we were escorted to our rooms. How could bedrooms compare to what I had just witnessed? I was about to be shown exactly how!
The rooms I had the privilege of staying in on my trip were kinds I had only ever seen on TV or in magazines. My heart stopped every time a new room's door swung open, and once my eyes registered what I was walking into I could hardly speak. Each time I was left alone, I would slowly pace up and down, repeatedly, taking in each and every detail from the grandeur of the bed to the meticulous placement of the towels. I couldn't even begin to gauge that this was all for me, silence and head shaking was usually all I could produce in response. Although I was now sufficiently shocked, I had only processed half of what these rooms had to offer. Turning to face the view was the next emotive hurdle I had to jump… mesmerizing was an understatement! White mirror-glazed water, broken only by a curious hippo peeking through the surface now and then, the whimsical call of the local birdlife (seemingly welcoming me to the neighborhood) the golden grassland catching the sun's beams in between scattered palms, truly created the most spectacular scene unlike any I had seen before (even in stunning South Africa). Each camp room also had stunning elements which made them sincerely unforgettable, there is truly something for every guest! A golden bath overlooking the plains, a sunken lounge in which to unwind, a tea station with every amenity, a shower doubling as a room center piece, a top class camera for capturing special moments, an art station for those who feel inspired, a pool for a midday or midnight splash, a library for keen readers and anything else you could (or couldn't) possibly imagine.
The teams at each camp also played a major role in my extraordinary Delta experience. Down to the smallest touches, they made every effort to ensure that you genuinely felt like you were home. Every time you returned to base camp they would say, "welcome home" and would immediately tend to you. Each time you would go back into your room, there would be another note or gift on your bed. You are just constantly made to feel so welcomed and so comfortable. It was due to this generosity and kindness that I began to fall more in love with the Delta in a completely different way. Many of the people who reside in these camps as staff have grown up here and literally have the Delta flowing through their veins. This means that their knowledge and passion affects you instantaneously and makes you all the more excited to be there. Our personal guides were notably fantastic in this regard as our drives were always brimming with rich conversation and interesting facts. Where one may stop to see an elephant eating, our guide could point out a marking on its body and tell an entire story in relation. Whilst floating down the Delta in a traditional canoe or "mekoro", our guide stopped next to a water lily and explained multiple uses for it which he had learnt from youth, including eating the bulb and using the lily pads as materials for hat making. One moment which really struck me was when one of our guides told us that he was always out in this wilderness as a child and had grown up with a deep love for the Delta. Therefore, every time he returned home for his off periods he would begin to feel a physical void, a pain almost, one which could only be filled by returning. Since my own return to the city, albeit on a smaller scale, I myself felt a small space forming inside me, a longing instilled since my encounter with this magical place.
Lastly, the Delta wilderness was, on its own, something which I could never have dreamed of. I feel extremely privileged to live in South Africa; the kind people and natural beauty are undeniable. However, I wasn't quite ready for what I was exposed to in the Delta. Each day there was a new artwork waiting for us on the plains, most times seemingly too beautiful not to have been staged just for us. Although many of our days were overcast, this allowed for the most spectacular lighting to be cast over the landscape and wildlife below, causing everything to be illuminated and framed in a silver haze. The light spilled out through the clouds and gracefully bounced off of water bodies, producing small white gems dotted all over the vista. In addition, the tranquil water effortlessly reflected perfect photocopies of the sky above. This unreal scene also constantly evolved, slowly changing each minute of the day into something brand new yet just as breathtaking. Needless to say, this scape was sometimes just too perfect to grasp, often causing me to give up on taking photographs as no amount of trying or skill could have captured what I was witnessing – some things truly are meant for the eyes only! Our animal sightings across the different concessions were also beyond my wildest (literally) dreams: lion cubs playing on an elephant carcass, four male lions roaring to the point of causing our vehicle to shake (simultaneously causing tears to flood from my eyes), endangered birdlife, a leopard den, a cheetah mother and cub roaming the plains, elephant family interactions, a newborn hippo, pregnant lionesses, rare rhinos and so much more.
Flying out on our last aircraft was extremely difficult as the thought of leaving this utopia was a reality I didn't want to face just yet. As we flew over the Delta one more time, I looked down at the green and blue bejeweled terrain and miniature versions of animals I had seen and tried to reminisce on every detail and how this journey had totally changed me. I left with the feeling that I had unlocked a new part of myself, one which realizes that the world is so much bigger than I thought, that there are still so many genuinely kindhearted people left in the world and that untouched, raw natural beauty still exists. The dream of travelling for me was always just aimed at going to Europe or America, but through this trip I discovered that mind-bending beauty lies just over the border. The people of Botswana are truly marvelous and are just so eager to share their love for their country with you! These are the gifts I will hold with me for the rest of my life. The Delta undoubtedly cast its spell on me and I will forever have a burning desire to return as many times as life will allow.
Written from the heart of a first time safari traveller. 
For us, there is no better way to share our experiences than through the imagery we are fortunate enough to capture whilst on safari with our guests. Our goal is to portray an experience that resembles the moment, as closely as we can. If you shared any of these moments with us, we hope they bring back some of the fondest memories. If you did not, then we hope they encourage you to investigate joining us on a safari soon!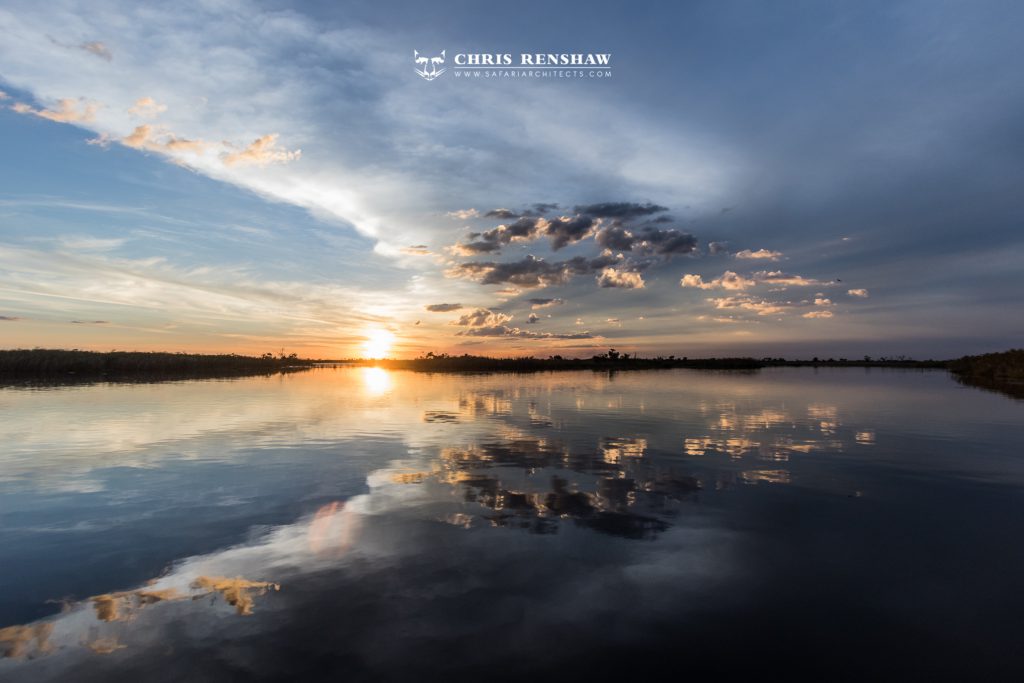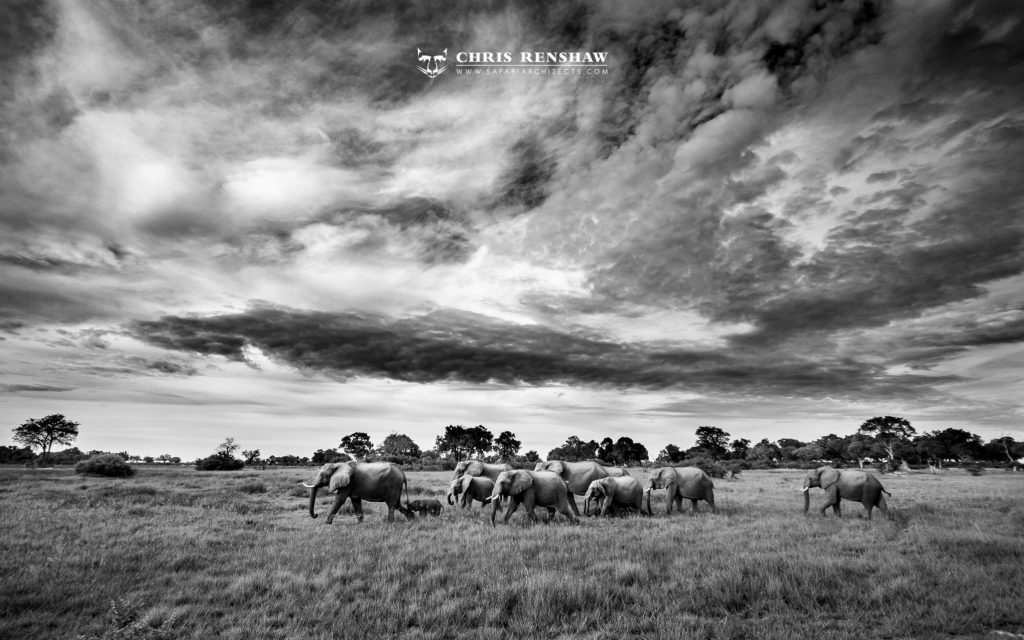 Photographed by: Chris Renshaw, Mike Sutherland and Matt Murray
With every new safari experience, we grow and learn. In the strange new world that we live in with some interesting times ahead, it is a privilege to be to explore what's left of the our magnificent natural world. The wildlife and the incredible locations that we visit will hopefully keep on surviving in their unique way, day after day, year after year. They must thrive and be free to live natural lives. As safari operators, we contribute to this just by going as tourists and by sustaining the industry that keeps their protection going. When we visit, we will try and find these animals and when we do, be awed by their presence in their natural habitat. The lodges that we visit are equally astounding and impressive. However, the harsh natural environment do take their toll and they are not as well adapted as their wild accomplices that we come to see. They need a revamp, redesign, style change or new location. So, how they do this is? With difficulty, especially in the remote locations that they are situated, and even more so if they are located in the largest inland Delta in the world. So, We recently visited the new Mombo lodges (Little and Main) on chiefs island, as well as the brand new Qorokwe camp. Hmmmm… well the Mombo camps are simply mind blowing so the change is most definitely welcome. The brand new Qorokwe lodge is a bold new design, in a great concession, and is rather pleasant. Actually, epically lovely.
Mombo camps
For many years these two camps have been at the pinnacle of the luxury safari lodge industry. Known to be one of the most sought after destinations on any safari itinerary, and for good reason. However, like anything, being exposed to the harsh African climate, in the wilds of the Okavango Delta, there is bound to be a time that arises where upgrades need to take place. In keeping with the Wilderness Safaris ethos, the upgrades needed to have a very limited footprint and are mandated to have as little impact on the environment as possible. There was also the foresight, in our modern day consumption, to incorporate as many renewable resources as possible, such as the use of sustainable materials like Rhino Wood and working toward becoming completely solar dependant. We are happy to say that they have done a wonderful job in keeping the old Mombo charm, but adding a new style and design that will last the next 15 years. They have upgraded their solar farm, and are now 99% dependant on this resource as well as integrating above the ground water waste management systems to ensure nothing enters the natural system.
Below are some of the latest images from the newly renovated Little Mombo and Mambo Camps. Our team will be visiting both of these camps in the coming months and we loom forward to hosting our guests with the Mombo team!
Mombo main
Little Mombo
Below is a magical video of the rebuild and the story behind the upgrade:
Qorokwe
This is a brand spanking new lodge in a brand new concession. An area in the South Eastern region of the Okavango Delta amongst seasonal floodplains is the perfect location for a luxury camp. One of the most influential reasons for the placement of this new lodge is that the concession has an incredibly high biomass of wildlife. Two channels flank the concession, with one holding water all year round, providing the necessary nourishment to all the animals that need it. Huge herds of Buffalo, cheetah, wild dog and rhino are a special attraction here. The are also resident lion prides and leopards that call it home, not to mention the teeming herds of general game such as giraffe, wildebeest and zebra.
The lodge is modern and classy, with stunning views of a beautiful lagoon, which attracts consistent wildlife during all hours of the day. The main area is built upon raised walkways and provides a refreshing take on safari lodges in Botswana. An exciting development for Wilderness Safaris and no doubt soon to be a favourite for many guests.
Whether you are after the luxury, finesse and attraction of the lodges, the newly built or renovated rooms and main areas or the plains and channels of abundant wildlife, our team at Safari Architects is here to ensure you are given the most intimate experience possible. We work closely with the lodges and the lovely staff on the ground, and have formed lasting relationships over the past 9 years of operation in the industry.
We are excited to showcase these beautiful new lodges and look forward to visit them with our guests in the coming safari season.
Photographed by: Matt Murray and Wilderness Safaris
Copyright © Dandelion by Pexeto